In North America, the Mercedes-Benz C-Class (W205) has just been rolled out at the dealerships and I'm already starting to see quite a few of these entry-level luxury sedans. Now the German automaker has released pictures of the hotter version of the sedan and estate, the Mercedes-Benz C63 AMG and C63s AMG.
The base C63 AMG, if you can call it that, is powered by the newly developed bi-turbo 4.0 liter V8 engine, also found on the Mercedes-AMG GT sports car, producing 476 PS (470 horsepower) and 479 pound-feet of torque. The same engine also powers the C63s, but produces 503 HP (510 PS) and 516 pound-feet of torque.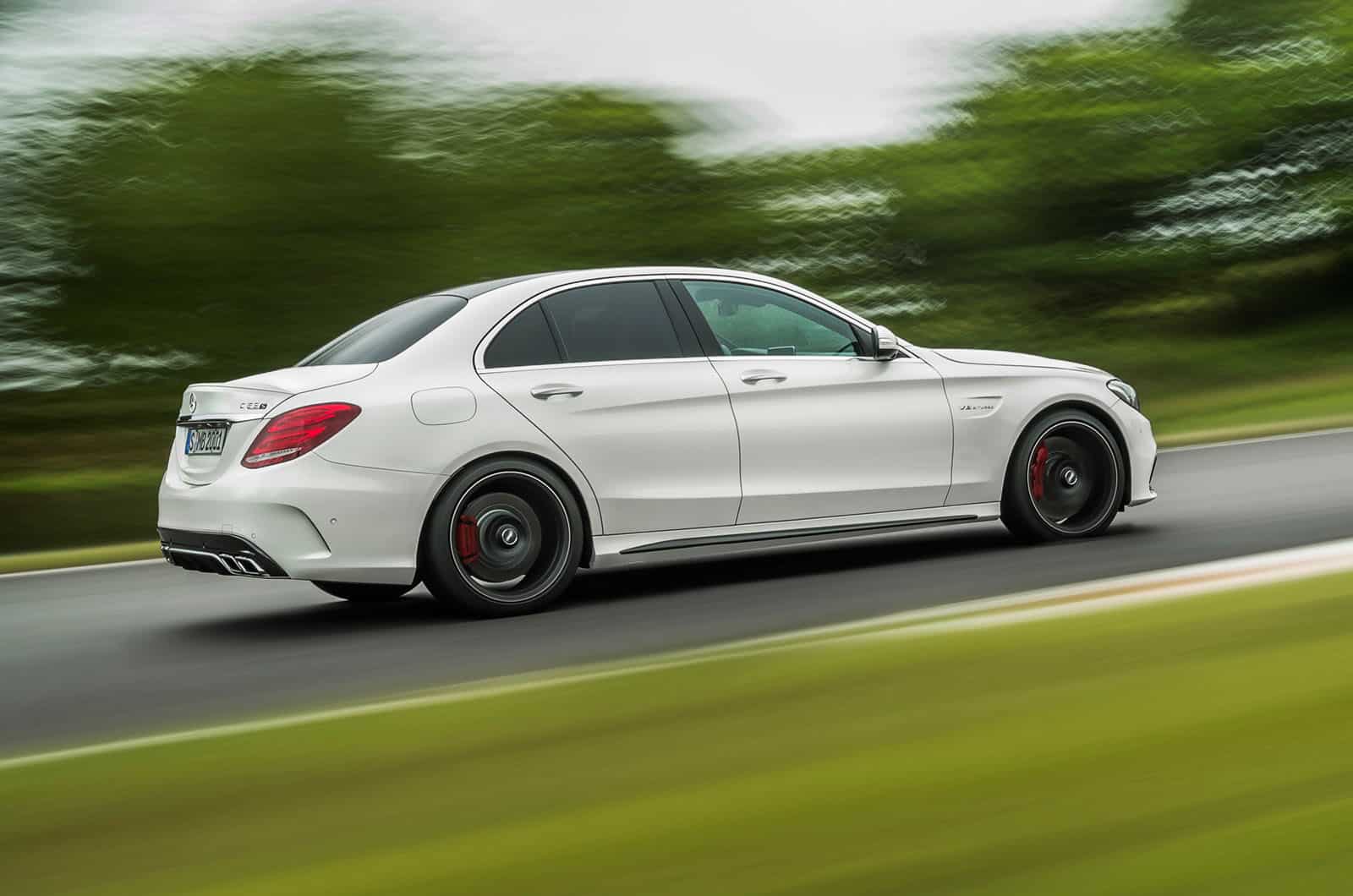 Like the AMG GT, the C63 sends power to the rear wheels via a 7-speed dual-clutch automatic transmission; the C63 AMG reaches 62 mph (100 km/h) in 4.2 seconds and the C63s reaches it in 4.1 seconds. Top speed is electronically limited to 155 mph on both versions of the car.
Looks wise, the AMG version of the new C-Class looks pretty similar to the regular version, with bigger openings for the air scoops on the lower front bumper and quad tailpipes. There's also an indentation on the fenders with the words "V8 bi-turbo" or something like that. The AMG versions of the cars are also lower than the standard C-Class cars, giving them a more aggressive look.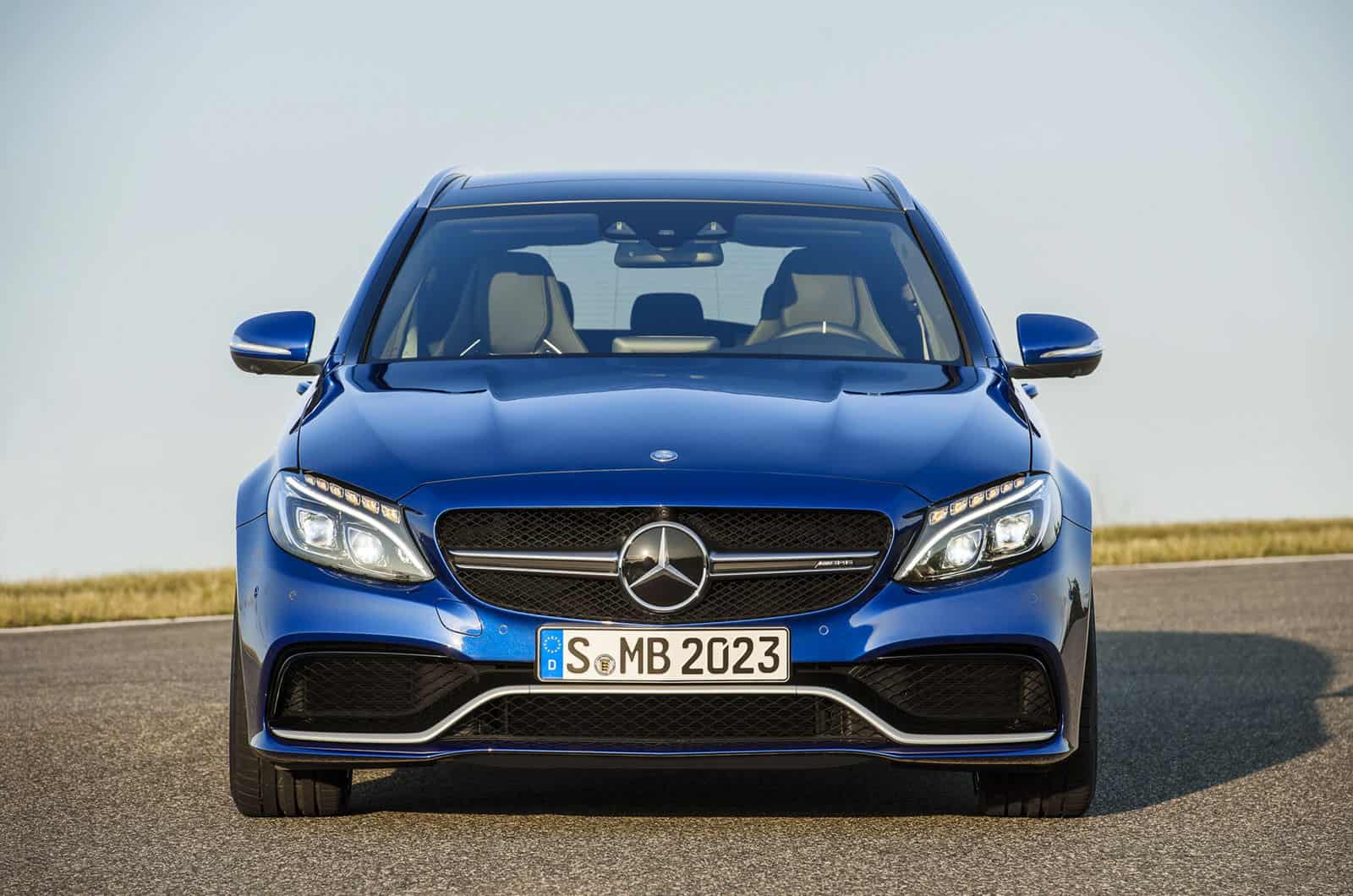 Mercedes-Benz hasn't provided final figures on these cars yet, so the above numbers will probably change a bit once we have the official press release.
2015 Mercedes-Benz C63s AMG Photo Gallery