Instagram is a very popular social media platform through which you can share photos and videos as and when needed. Many people use it to share information about the best places that they have visited and enjoyed with friends and family. You can also search the platform for details on the most popular events in your city.
Dubai, the city of gold, is known for its skyscrapers, gold souks, and also some of the best restaurants from all over the world. You can easily reach the city via flights from Delhi to Dubai. Once you are here, check out cool places to visit by searching on Instagram. You certainly would want to taste some delicious local and international cuisines. Here is a look at 15 restaurants in Dubai worth posting on Instagram.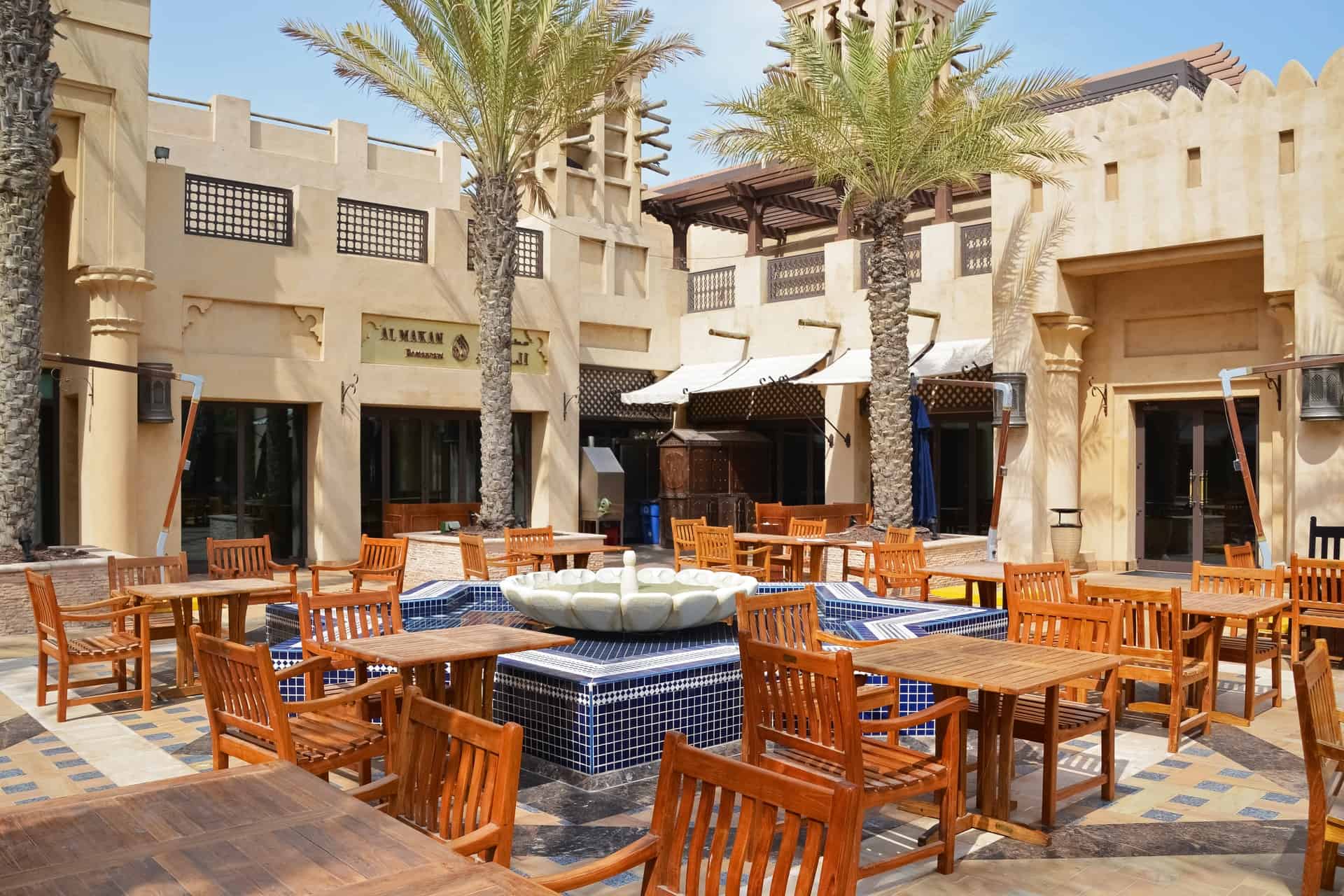 La Carnita, Dubai Marina – This is a Mexican restaurant, but it originates from Canada and is best known for its delicious street food. It is situated in the inter-Continental Dubai marina, and it is a place that amazes with its vibrant décor and hip-hop music. Try out its crispy cauliflower, spicy chorizo, short ribs, salads, and much more.
Forever Rose Cafe, Al Safa – This fantastic café, located on Al Wasl Road, is dressed in black and white, while its lovely dishes come in a variety of vibrant colors. Enjoy a range of pastries and desserts that include tarts, milk cakes, and cheesecakes, which are full of flavors that will satisfy your cravings for sweet dishes.
Shanghai Me – Located in the DIFC's Gate Village Building, the red interior is complemented by stylish art deco and bamboo highlights as you enter. Indulge in authentic Chinese cuisine that is mouthwatering and delectable, drawn from traditional recipes and reflective of the streets of Shanghai City. Some items to check out are its pan-fried buns, noodles, dumplings, etc.
Alici, Bluewaters Island – If you have been searching for delicious seafood, this is the place to come and enjoy it. It is situated on Bluewaters Island and offers quite a range of delicious dishes on its menu.
Saya, Al Safa – Located in Al Wasl, this lovely restaurant treats guests to the choicest of Arabian and Middle Eastern dishes. The highlight here is the signature cakes, and also the steak. Enjoy the beauty of majestic interiors that are very relaxing.
Emirates Towers Jumeirah – If you have been seeking a means to enjoy exquisite French cuisine, this is the place to come. Some interesting dishes to select from include monkfish, gambas shrimp, quinoa salad, etc.
Tania's Teahouse, Umm Suqeim – Enjoy the loveliness of pink paste interiors that are complemented by rose gold highlights and marble finishing. Pick dishes from a delectable menu that is made up of items like omelet croissants, roasted beef, hummus, smoked salads, and various salads.
Opa – Experience the beauty of Mediterranean Greek island interiors with their mosaic flooring and lovely flowers that enchant you as you enter the space. Check out a menu that has some of the most popular Greek dishes with delicious meats and lovely salads that are mouthwatering and delightful. Special Greek cuisine ingredients go into making traditional dishes only here.
Brunch & Cake, Jumeirah 1 – It's the best place to come to enjoy a delicious breakfast. Dishes ranging from eggs benedicts to carefully decorated cakes are offered. It is unique for its freshly baked items. They don't just provide the best items for breakfast but also undertake service for lunch, coffee dates, and dinner.
Le Cirque – It is a restaurant serving some of the best modern dishes that are a fusion of Italian and French cuisine. Try out dishes such as the gnocchi au salmon or the faux filet au poivre. Choose from a range of signature dishes and traditional meals that cannot be found anywhere else.
Mura – This lovely restaurant has a décor that is inspired by the natural beauty of the Amalfi Coast. Check out the lovely Italian dishes that are mouthwatering and typical of what is served in Southern Italy. Check out items such as fresh calamari, salmon tartare, beef carpaccio, rucola e parmigiano, etc.
Bounty Beef – If you have been searching for healthy and vegan menu options, this is the restaurant to try out. Check out from a menu that is made up largely of gluten-free items. Not only is the ambiance suitable for meetings with family and friends, but also for working remotely. Made with the freshest of ingredients, each dish is indeed a discovery of taste and flavors.
Somewhere Café – Situated on the base of the Burj Khalifa, this restaurant offers some of the most delicious Mediterranean cuisines that are very interesting and varied. Its spacious dining area is impressive, allowing you to relax and enjoy a serene environment with family or friends. Traditional dishes and beverages are the highlights, and you can enjoy them in a cozy ambiance.
Amazonico – If you have been searching for a place that serves delicious South American cuisine, this is the place to come. Everything from fresh, raw seafood to chicken rolls and much more. Enjoy the experience of dining by sitting on the rooftop terrace, from where you get to see an open theater kitchen where the best Spanish and Brazilian dishes are prepared.
Piatti by the Beach – This is the place to come to enjoy some authentic Italian dishes in an ambiance that is reminiscent of the beauty of Italy's Amalfi coast. The large terrace offers a fantastic view of the sea, and you can order from a variety of interesting dishes like none other.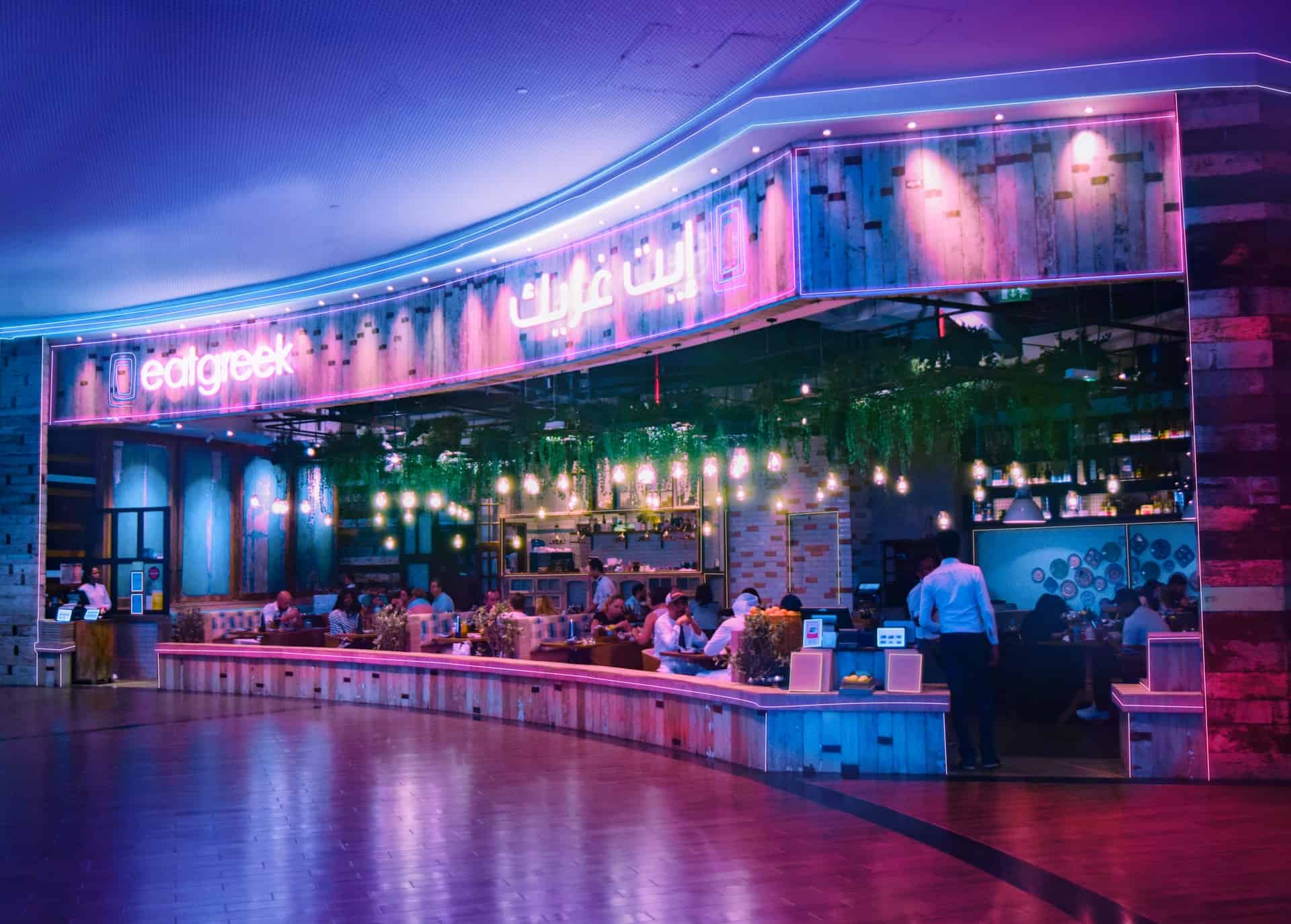 Check out Delhi to Dubai flights from carriers like Emirates, Air India, SpiceJet, Indigo, Air India Express and much more. You can find out more details from their flight timetable posted on their site. Look into available seats and book a ticket on the flight of your choice to reach Dubai safely for a fabulous sightseeing experience.