Moving to Orlando, Florida? Congratulations! You've made a great choice of destination. Whether you're moving to take advantage of the theme parks, the vibrant city life, or the stunning beaches and wildlife, there are a few things you need to know before you get here.
In this article, I'll share with you my personal experience about the best tips for buying a home in Orlando, Florida and what to expect before, during and after the move. So put on your seat belts and get ready for an exciting adventure into the Sunshine State!
Why I moved to Orlando
When I decided to move to Orlando, Florida three years ago, I wanted a place to call my own and for better living opportunities. As an avid traveler and someone who had lived in Baltimore for so many years, Orlando seemed like the perfect place for a fresh start. To me, it felt like anything was possible here—the sunshine state has sun almost every day and provides an abundance of activities, no matter if you're looking to play or work.
Since then I've been busy buying a home in Orlando while exploring the regions and landing my dream job with Walt Disney World. Here are some key things that have helped me on my journey:
Research before you move: Before relocating to any part of the US, be sure to do your research on whether it's a city that best suits you. Look into everything from school rankings, zoning laws (if you plan on having children), cost-of-living expenses, job opportunities, budgeting essentials – all this will help you make good decisions when it comes time to move.
Visit different neighborhoods: Visit as many areas of Orlando as possible before making your decision about where to live. It's important that you take advantage of the opportunity to drive around and experience each area first-hand since each one is unique in its own way—from downtown Winter Park or Celebration Downtown, there's something out there for everyone!
Set budgets: Making sure that your rent payments line up with your savings goals is important—you want your housing expenses not exceed 30% of pre-tax income which is what personal finance background advocates as sparing enough money for future investments such as retirement plans or college fundings. Additionally, setting budgets are also essential when it comes time to shop around for houses, so make sure you know exactly how much house can truly afford before committing too soon!
Weather
Before making your move to Orlando, Florida, you should know that the weather here is very different from other parts of the country. The temperature is usually moderate throughout the year, ranging from highs of about 90 degrees Fahrenheit in the summer months to lows of about 40 degrees Fahrenheit in the winter. But, if you're not used to the humidity, it can be a big adjustment.
Rain is almost an everyday occurrence, and storms can be quite severe at times. So, if you're considering making the move, make sure you're prepared for the weather:
High temperatures of 90 degrees Fahrenheit in the summer.
Low temperatures of 40 degrees Fahrenheit in the winter.
High levels of humidity.
Rain almost every day.
Severe storms at times.
Hot, humid summers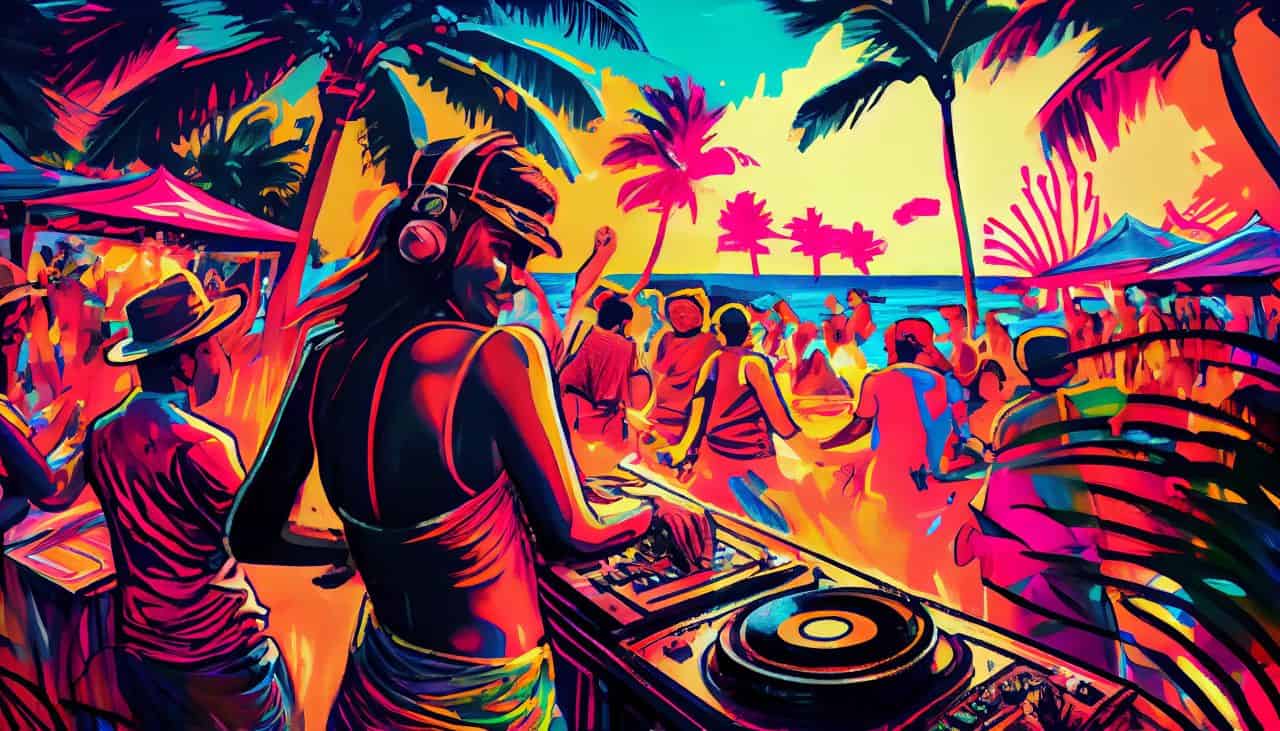 Prepare yourself for long, hot, and humid summers in Orlando. The summer months usually start in late April or early May and can last anywhere from two to four months. Summer temperatures often exceed 90°F with high humidity, making the air feel more like 100°F. Residents learn quickly not to wait until noon to begin outdoor activities as the days heat up quickly. Enjoy early morning walks or use the evening hours for running errands; it's much more comfortable in these hours than during the middle of the day.
Hydrate throughout the day by drinking lots of water; this helps with the hot, humid temperature, which could cause dehydration if you're not careful. Investing in a dehumidifier can also help keep your home cool and comfortable during even the hottest days of summer.
Despite these conditions in summertime, however, you will enjoy lots of outdoor activities such as:
Going to beaches nearby
Camping out under Florida's night sky!
Mild winters
If you love snow and don't mind bundling up when the temperature drops, then Florida is not going to be your cup of tea. Don't expect to see many white Christmases or even snow days in the Sunshine State.
The mild winters are one of the key reasons why people choose to move here and stay! On average, temperatures in Orlando hover between a low of 33-46°F (1-7°C) in winter and stay comfortably warm during the summer, with temperatures reaching around 84-91°F (30-33°C). Occasionally there will be a surprise cold spell—the so called 'Florida January'—but usually a few hours of outdoor activity can help you make up for lost time.
But pleasant weather comes with responsibilities too. Mosquitoes thrive in this humidity, so keeping on top of your bug spray routine is essential and remember to check for alligators before you take that early morning stroll along the lake shore!
Cost of Living
If you're planning on making the move to the City Beautiful, you should familiarize yourself with the cost of living in Orlando, Florida. It may be tempting to think of Orlando as a low-cost paradise, but the reality is that living in a large, vibrant city comes with a certain price tag. Fortunately, there are ways to make living in Orlando more affordable.
From finding the right neighborhood to looking out for discounts, there are plenty of options to consider:
Affordable housing
When it comes to buying a home in Orlando, there is something for everyone. Housing costs in Orlando vary depending on the location, but overall, they tend to remain affordable. Generally, an average three-bedroom home will cost anywhere from around $260,000 – $400,000. Of course, when living in the bustling downtown area of Orlando, one can expect to spend more on an average sized home.
For those looking for more affordable rentals in the city of Orlando, the city is divided into villages and many of the villages offer residences that start at around $200 a month for studios with some additional perks like gyms and swimming pools. These neighborhoods are typically populated by college students who are making the most out of their extra cash freed up by low rent. Meanwhile, many other residents thrive as real estate investors or as landlords taking advantage of short-term vacation rental requests made by tourists travelling through town on summer vacation.
Renters who'd prefer a more suburban experience can find great options outside downtown within various suburban neighborhoods located near attractions or shopping centers frequented by locals and tourists alike, which offer rental unit homes starting at around $1000 a month. There are also plenty of diverse homes located within quiet neighborhoods, which often come complete with great nearby schools and different thriving communities within these areas, making them ideal locations for families looking to settle down in Central Florida without sacrificing their desire for comfort or convenience.
Low taxes
One of the main advantages of living in Orlando is its low taxes. Florida currently has no state income tax or state estate tax, which is a great advantage for those looking to move to the area. The city of Orlando also has relatively low property taxes compared to other cities in the state and throughout the country. Sales tax is also comparatively low when stacked against other areas, making it a great place for businesses and families alike who want to stick to their budgets. Plus, because Florida is a popular tourist destination and has no shortage of attractions, there are always plenty of opportunities for discounts that won't require you to pay full price.
Job Market
When considering moving to Orlando, Florida, one of the first things to research is the job market. After all, no one wants to move somewhere where there are no job opportunities. Fortunately, Orlando is an incredibly popular and growing city, with plenty of job openings in the city.
From corporate jobs to startups to even a booming freelancing industry, Orlando has something for everyone!
Job opportunities in a variety of industries
Living in Orlando, Florida offers job opportunities in a variety of industries that accommodate both well-skilled and entry-level workers. With much of the area's economy centered on tourism, the hospitality industry provides abundant jobs in the field. Furthermore, there is a strong healthcare industry throughout Central Florida with hospitals, medical centers, and clinics offering numerous nursing and other medical positions. The transport industry provides trucking positions as well as freight train operators. In addition to these booming career fields, there is also a wealth of retail openings as well as jobs in technology and science focusing on computer engineering, architecture design, aerospace advancements and research projects.
For those considering making Orlando their permanent home, job prospects look promising in this rapidly expanding city, with many businesses setting up offices due to its advantages of year-round mild weather and proximity to major transportation hubs. After launching your career here or at one of the area's prestigious universities you can enjoy all that living in this vibrant city has to offer from buying a home or renting apartments for discounted prices through services like Mark Shelhamer's Homepath program and take advantage of an array of career options available daily!
High wages
When it comes to high wages, Orlando is the place to be. The great thing about Orlando is that the cost of living is low, yet wages are still very competitive. Moreover, if you work in tech or healthcare, getting a job in these fields pay off greatly. Plus, Orlando has no personal state income tax which helps further reduce the amount of money leaving your pocket each month!
There's no doubt that relocating to Orlando can improve your earning potential and provide much better opportunities than living in other cities across the country.
Transportation
If you're thinking about making the move to Orlando, Florida, you should be aware of the transportation situation. This city offers a unique blend of public transportation options, from buses and train lines to bike lanes and scooter sharing programs. Depending on where you're coming from and which neighborhoods you're looking at, you may have to adjust your transportation habits.
In this section, I'll share with you what you should consider before you start packing your bags and buying a home in Orlando:
Easy access to public transportation
One of the great things about living in Orlando is the easy access to public transportation. There are plenty of options available:
from the LYNX SunRail, where trains run from downtown to the north side of town;
to the free Lymmo Downtown mini-bus circulator, which covers some of downtown West;
all the way to I-ride trolleys that go throughout central Florida.
While driving is still a popular form of commuting, recent years have seen an increase in public transportation ridership as more people opt away from automobile dependence. In fact, many employers offer discounted passes for their employees and there are even plans to extend the SunRail service out to local theme parks like Walt Disney World and Universal Studios Orlando! It's likely that public transportation will continue to grow with increased development in and around the greater Orlando area.
Whether you're looking for reliable transport for yourself or your family members, rest assured there's a safe, convenient option for getting around in Central Florida.
Good road system
Orlando has a great road system, with local highways such as the Florida Turnpike, I-4 and the East-West Expressway easily accessible. Although the traffic can be quite heavy during peak times and roadwork is common due to continued growth in the area, major roads generally move quickly. Public transportation is also available but can be limited at times.
Bike lanes are popping up more frequently as bicycle ridership increases, so if you are an adventurous type of person, then you have plenty of options to get around Orlando with ease:
Local highways such as the Florida Turnpike, I-4 and the East-West Expressway
Public transportation
Bike lanes
Education
Moving to a new city can be a roller coaster of emotions. From the excitement of feeling like a fresh start to the anxiety of making sure everything is taken care of, it's important to be prepared for all the decisions you'll need to make.
As someone who moved to Orlando, Florida, I want to let you in on the things you should know about the educational system in the area. From the public school system to the private schools, I'll discuss the various educational opportunities in Orlando that you should be aware of when making your move.
Quality public and private schools
One of the key considerations for many people when choosing a new place to live is the quality of education. Orlando is home to an array of excellent public and private schools, from elementary to high school, offering families and students alike a variety of options in terms of educational opportunities.
The Orange County Public Schools (OCPS) is the largest public schooling system in Florida and offers an extensive range of pre-kindergarten programs, regular day-schools, magnet-schools and even virtual schools for those looking for something different. For anyone looking for a private school option, there are plenty to choose from with varying degree levels – ranging from elementary/primary and middle school up to high school level. Examples include Lake Highland Prepatory School, The First Academy and Southwest Middle School, amongst many others.
Many universities also have campuses in or near Orlando, such as the University of Central Florida (UCF), Valencia College, Full Sail University & Rollins University – making it a great place for higher education too! So whatever your educational needs may be – you're sure to find something suitable in Orlando.
Numerous universities and colleges
If you are looking to further your education, move up the ranks at work, or explore possibilities as an online student, Orlando has numerous universities and colleges. The University of Central Florida (UCF) is located in nearby Orlando and ranks as one of the largest universities in the nation, with over 60,000 students. Seminole State College of Florida has campuses across Central Florida with more than 30,000 students attending its campuses here in Orlando. Valenica College offers associate degrees, along with several certificate programs and a few bachelors degree programs. DeVry University offers post-secondary education for individuals interested in pursuing an undergraduate or graduate degree in business management, technology or health sciences. Rollins College provides a rigorous liberal arts curriculum with a commitment to innovation and active citizenship on campus and beyond.
Additionally, Private institutions such as Full Sail University provide specialized degrees offering technical training related to animation and game design. With so many diverse possibilities available here in the "City Beautiful" it is no wonder why people flock to Orlando for endless education possibilities!
Culture
When I first moved to Orlando, Florida, I was met with a unique culture and atmosphere. From the white sandy beaches to the bustling downtown district, there was a lot to take in.
There are many things you should know about the culture of Orlando before you make the move. You'll need to understand the local customs and customs, the different lifestyles, and the local cuisine. Here are some cultural tips to keep in mind when you're buying a home in the Sunshine State:
Understand the local customs and customs.
Familiarize yourself with different lifestyles.
Learn about the local cuisine.
Diverse population
Orlando boasts a population of diverse cultures and backgrounds, which contributes to the area's vibrant and exciting atmosphere. According to the US Census Bureau, nearly 25% of Orlando residents are Hispanic or Latino. Other notable ethnicities include African American, Caribbean American, Asian American, Haitian American and multiracial.
This beautiful cultural diversity enriches the fabric of life in Orlando, as these different cultures blend together to create a unique environment for its citizens. It is no surprise then that the Greater Orlando area has often been recognized as one of America's Best Cities for diversity. If you are looking for a culturally vibrant place to hang your hat, Orlando can certainly provide a home in which you will feel welcomed and celebrated.
Rich cultural heritage
When you're moving to Orlando, Florida, it's important to understand the rich cultural heritage of this vibrant city. From a vibrant art scene that merges modern works with traditional Latino, Hispanic and African-American influences to the rich history of horseback riding and need for rodeos; Orlando has so much to offer its newcomers. With a variety of cultural festivals throughout the year highlighting Irish and African-American traditions or Brazilian carnival music, for example; moving to Orlando is an exciting way to learn about other cultures in a festive manner!
Additionally, as one of Florida's largest cities, Orlando is home to many unique businesses. Take time when you first arrive in town to visit some locally owned restaurants and libraries where you will find authentic items with regional flavors. And lastly, don't forget about the annual Pride parade that celebrates our cities LGBTQ community each June!
Shopping
Moving to a new city can often seem overwhelming at first, especially one as large as Orlando, Florida. Shopping for the right place to live should be one of the first steps you should take when moving to any new city. There are a variety of housing options available in the Orlando area, and you should take time to familiarize yourself with the housing market before making any crucial decisions.
Taking time to browse through different neighborhoods and researching potential schools for your children are great ways to start:
Browse through different neighborhoods.
Research potential schools for your children.
Variety of shopping options
The variety of shopping options in Orlando is unparalleled. From high-end boutiques and large department stores to small shops and eclectic markets, you'll find it all here. Even more exciting than that, Orlando is home to numerous flea markets and new-to-you discount stores. Often called 'thrift stores', these are great places to go looking for furniture and other items that can be reused or repurposed in your new home. You may also find some real gems: vintage jewelry, artwork, or dishware that can instantly give your living space the special touch you're looking for.
If shopping outdoors is more up your alley, check out the plenty of farmers' markets around town selling locally grown fruits and vegetables as well as arts & crafts from local artisans. They are a great way to support the local economy while getting some fresh goodies! Alternatively, if you want to get away from it all during your shopping excursions, head over to one of the many malls in town. There's something for everyone with an exciting selection of clothing stores, outdoor gear retailers, electronics shops & more! It can be overwhelming when deciding where to shop – but don't worry – no matter what you're looking for, there's bound to be something here that'll suit your needs!
Shopping malls and outlets
Getting your shopping on in the Central Florida area is a breeze. Orlando is home to many malls and outlet stores that offer anything from high-end designer names to bargains.
One of the state's largest shopping centers, The Florida Mall, is located in Orlando and features almost every store imaginable. I used to like going there when I lived in the Sunshine State because it was great for affordable family shopping.
Another great place for deals are the large discount stores like Walmart, Target and even discount supermarkets, including Publix and Winn Dixie.
If you're looking for designer shops or boutiques, check out Winter Park Village or Park Avenue for more upscale finds. Altamonte Mall is also a great destination with plenty of high-end stores as well as some smaller local boutiques hidden away if you're feeling adventurous.
Recreation
When it comes to recreation, Orlando has an abundance of options. From theme parks to art galleries and outdoor activities, there is an abundance of activities that you can enjoy. Whether you are looking to take a dip in one of the city's many lakes or spend a day at the beach, you will be sure to find something to do in this bustling city.
Some of the activities you can enjoy in Orlando include:
Taking a dip in one of the city's many lakes
Spending a day at the beach
Visiting one of the many theme parks
Exploring art galleries
Enjoying outdoor activities
Abundance of parks and recreation areas
When I moved to Orlando, Florida, I quickly saw just how abundant parks and recreational areas are throughout the region. Natural beauty graces the city of Orlando as well as its suburbs. There are parks everywhere you turn with loads of activities such as walking, running, biking trails and much more.
The Downtown Orlando area is extremely walker-friendly and is home to some of the best kept parks in Central Florida. Lake Eola park anchors the downtown core where locals can enjoy music from live bands featured on weekends or a family picnic under the oak trees. Close by is Blue Jacket Park, which features a beautiful boardwalk through a natural Florida landscape preserved for our enjoyment and Harry P. Leu Gardens where you can learn about native plants and stroll through meandering walkways among the blooms on display.
If you're looking for something a bit more active, there is an abundance of outdoor recreation activities in Orlando, ranging from tennis courts at nearby Moss Park to wakeboarding at Liquid Nature located in Clermont (about 22 miles west of Downtown). Rollerblading along the downtown sidewalks or a quick round of golf at one of dozens of courses within close proximity are some perfect opportunities for physical activity here in Central Florida. It's no wonder why so many people move here every year!
Wide variety of activities
When you move to Orlando, you will be surrounded by a vast array of activities and attractions. From theme parks like Walt Disney World, Universal Studios and SeaWorld to professional sports such as the NBA's Orlando Magic, there is something for everyone. The city also has plenty of cultural outlets to explore, housing an opera house, symphony orchestra and numerous theaters. Additionally, basketball fanatics can check out the Orlando Magic live games at Amway Center or soccer lovers can head over to Exploria Stadium to see the Orlando City Soccer Club compete.
Outdoor enthusiasts will not be disappointed either; with multiple watersports locations and Florida's beautiful nature preserves just a short drive away – you won't run out of things to do! From museums that host exhibits dedicated to Central Florida's history or breweries where locals hang out after spending time outdoors all day – there are truly many unique experiences in store for any newcomer here in "The City Beautiful".
Conclusion
Moving to the beautiful city of Orlando can be both exciting and intimidating. There are so many options to consider and it can be hard to narrow down the best choice. After all, buying a home is one of the most important decisions in life and should not be taken lightly.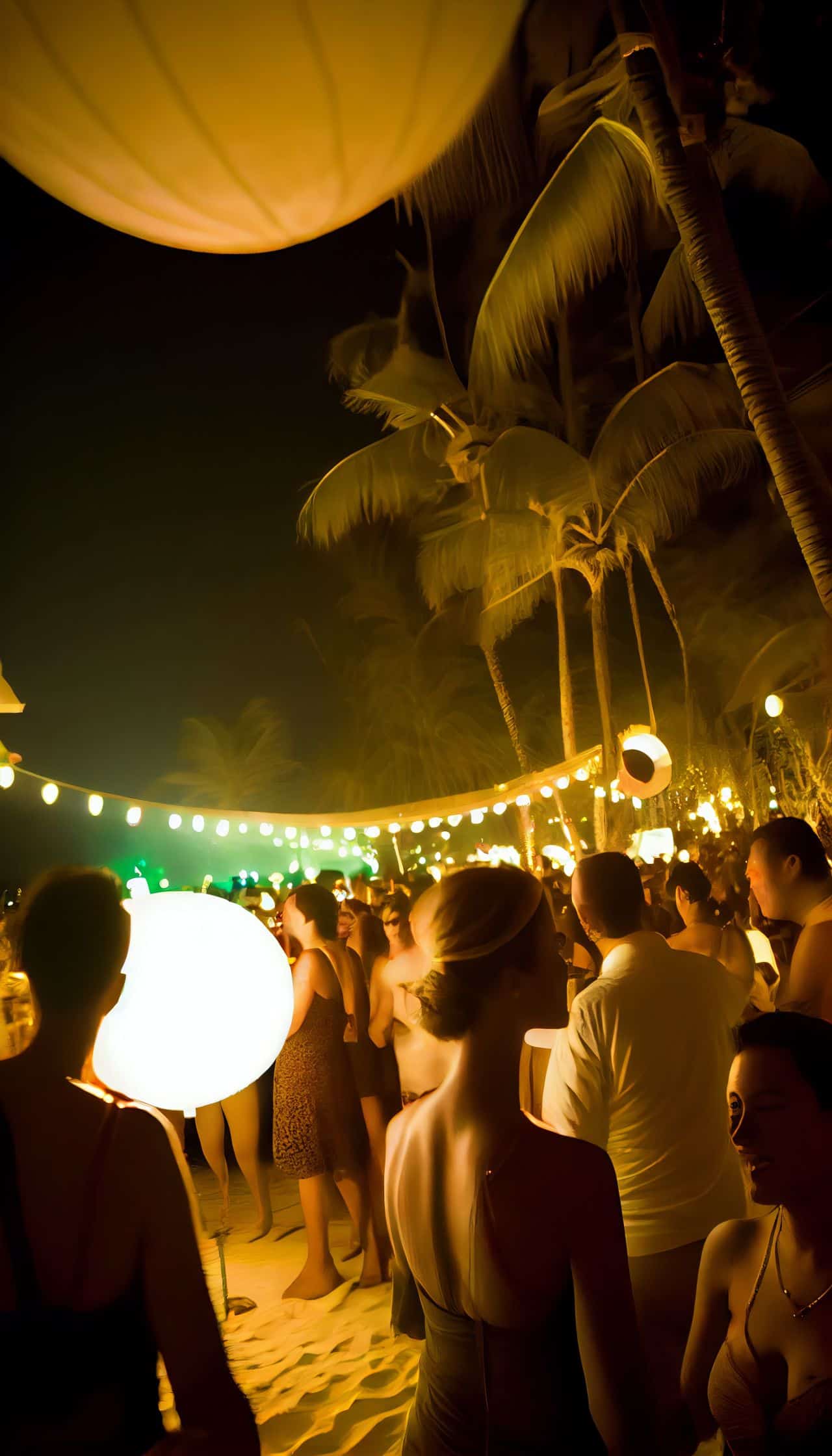 After reading through this article, we hope you are now more informed and have a better picture of what living in Orlando is like.
Pros and cons of living in Orlando
Living in Orlando has its pros and cons, but one of the biggest draws to this city is the year-round sunshine and warm weather. Other perks include a low cost of living, easy access to numerous cultural attractions, and a diverse economy that is growing steadily. When it comes to cons, the summer months can be unbearably hot and humid. Also, the high cost of home ownership in the city might be prohibitive for some people.
The pros of living in Orlando should not be overlooked. Not only are there lots of fantastic employment opportunities, from tech to tourism, but there are diverse career prospects in other industries as well. Additionally, there's a wide range of housing options available at various price points to suit all budgets – from luxurious single-family homes with pools to simple condominiums with smaller footprints. What's more is that Florida has no income tax and property taxes tend to be low as well!
The drawbacks of calling Orlando home can also not be ignored, though. Summers can often become unbearable due to high temperatures and increased precipitation, which may have an effect on outdoor recreation activities – something die-hard sports fans or outdoor lovers may want to bear in mind when planning their move. Moreover, if you don't like crowds or tourist traps (such as those at Disney World), you might want to look elsewhere for your new home, as these types of attractions often add a heavy level of congestion into the mix during peak seasons.
In conclusion, relocating to Orlando offers residents plenty of advantages – some more obvious than others! The warm climate and vibrant job market lead many people toward this modern metropolis, but keep an eye out for drawbacks such as oppressive summer heat or high home costs, which can come with living here too!
Summary of my experience
Moving to Orlando, Florida, was one of the best decisions of my life. From the bustling downtown areas, diverse neighborhoods, and natural attractions (like Disney World!), this city has a little something for everyone – though I have still yet to find a good Deli. Here's a quick summary of the 10 important things I've learned during my time living here:
Buyers beware; there are some hidden costs associated with purchasing homes in Orlando. With that said, it is still an affordable place to live and owning your own home is definitely worth it!
Public transport is not great (especially outside of downtown), however there are lots of ride-sharing options and driving is relatively easy due to lots of straight roads – but be prepared for traffic at rush hour!
There's always stunning weather year-round, so pack light – but be sure to bring some umbrellas in case those afternoon storms hit.
The local food scene has significantly improved over the past few years, but you won't find much else after 9 PM…unless you want American fast food, of course 😉
Culturally speaking, there's amazing diversity in this city – you can find people from all walks of life here!
Living just outside the city center is cheaper and more peaceful – if you ever need a break from all that hustle and bustle. Of course, living right in the midst of downtown brings its own advantages too!
Speaking of hustling and bustling; never underestimate how crazy getting around Downtown Disney can get during peak times. Take it from someone who's been there too many times…it ain't pretty!
Flights from Orlando International Airport are relatively inexpensive and convenient if you need to go out-of-state occasionally or overseas trips are even easier if you fly out from nearby Sanford or Tampa airports.
With countless natural attractions like Lake Eola or Cypress Gardens as well as malls like Mall at Millenia – Nature meets consumerism like no other here in Orlando – twenty miles east or west could make all the difference between countryside scenery versus downtown hubs so choose your location wisely when buying a home here!
Have fun making new friends – Whether its art galleries down Park Ave., outdoor concerts at Cady Way Park, beachside bars at Daytona Beach or simply chilling on rooftop hangouts overlooking Downtown – these days there's something new every day & night – be social & explore like an experienced local & get ready to experience everything Orlando has to offer 😉