It's hot outside and everyone has their fans and A/Cs going. It's also the perfect time for camping but it can get pretty muggy and humid outdoors. The Zero Breeze Mark air conditioner is perfect for those outdoor trips but the company now has a newer, better model, the Zero Breeze Mark II. It's a battery powered portable air conditioner. It's a cool A/C system that is guaranteed to keep the space cool regardless of what the outside temperature is. It's got a patented compressor that can decrease the ambient temperature by 30° F like a real A/C.
This newer model also has an added dual hose system, which was lacking in the older model. The dual hose system ensures that cool air from the outside is drawn in through one hose and the hot air is expelled through the other hose. This way, it generates 2 times stronger cooling power with 2300 BTU, and 40% higher cooling efficiency. The 24V compressor is able to decrease the outlet air temperature by 20° F in just 5 minutes.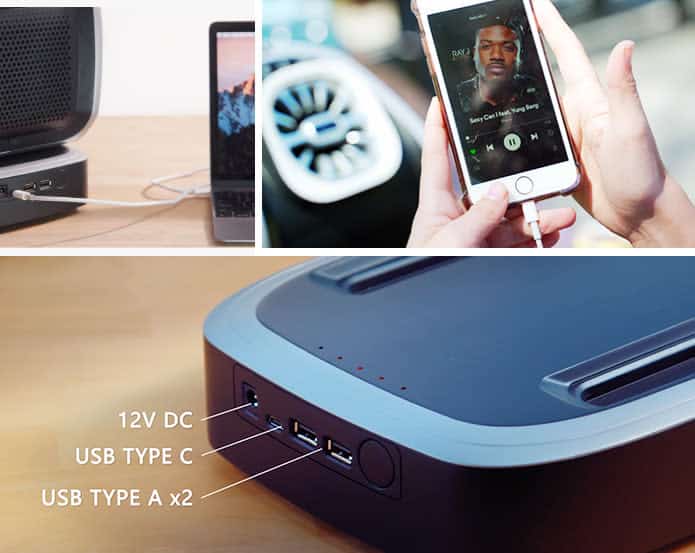 The Zero Breeze also has noise cancellation technology which ensures it's quiet enough for you to catch your precious z's without being disturbed. It also has an LED light that offers a perfect glow to illuminate a camping tent at night. Each Zero Breeze comes with a detachable battery that can fuel the Breeze up to 5 hours. The detachable battery can also act as a power outlet for other devices to be charged while camping. It has 2 USB-A ports and 1 USB-C port so you shouldn't have to worry about your other devices running out of power.
The Zero Breeze Mark II currently has a campaign on Indiegogo and there are still lots of perk left if you want to get your hands on this portable air conditioner.