I never really played video games in middle school, and I certainly don't do so now that I am a mid-twenties young professional. Aren't we all? Well, I recently acquired some 'man furniture' for my 25th story bachelor pad after hearing a lot about Yogibo bean bags. I picked up the Yogibo Max and decided to write a full review.
You may be surprised to hear that this isn't the first time we have written about this bean bag sort of man-toy. In fact, we did so here a few years ago when Unfinished Man was just starting out.
At the time, we thought it might make for the ultimate wanking chair, but does this really look like a wanking chair to you? No, it's the bean bag chair of the man's man. Let's take a closer look…
Yogibo Max Review – The Ultimate Lounging Chair?
The answer is no. Still, it took me days to figure out how I could actually use the Yogibo Max. I tried placing it in front of the TV, but I already have a couple normal couches in my living room. I also tried placing it in a corner, but that stopped people from sitting on it. Placing it in front of my doorway to use as a red carpet for my V.I.P. visitors was not fruitful, as most of them fell flat onto their face into the delicious comfort that is the Yogibo Max bean bag chair. But they also complained that I made them trip on purpose.
(They were right, I did.)
I own a really comfortable office chair, so using the Yogibo Max as an office chair would not work either. At this point I was out of ideas, and simply threw it out on the balcony in frustration. Fortunately, this bean bag chair comes with a slip cover so my filthy cement balcony didn't ruin its luxurious fabric. As night fell, the view from the balcony turned stunning, as it often does. In admiration of the city, I walked outside and naturally laid down on my new Yogibo friend to watch the city lights flicker.
I felt so relaxed that I grabbed my blanket and set up shop right on the balcony for a night of urban camping.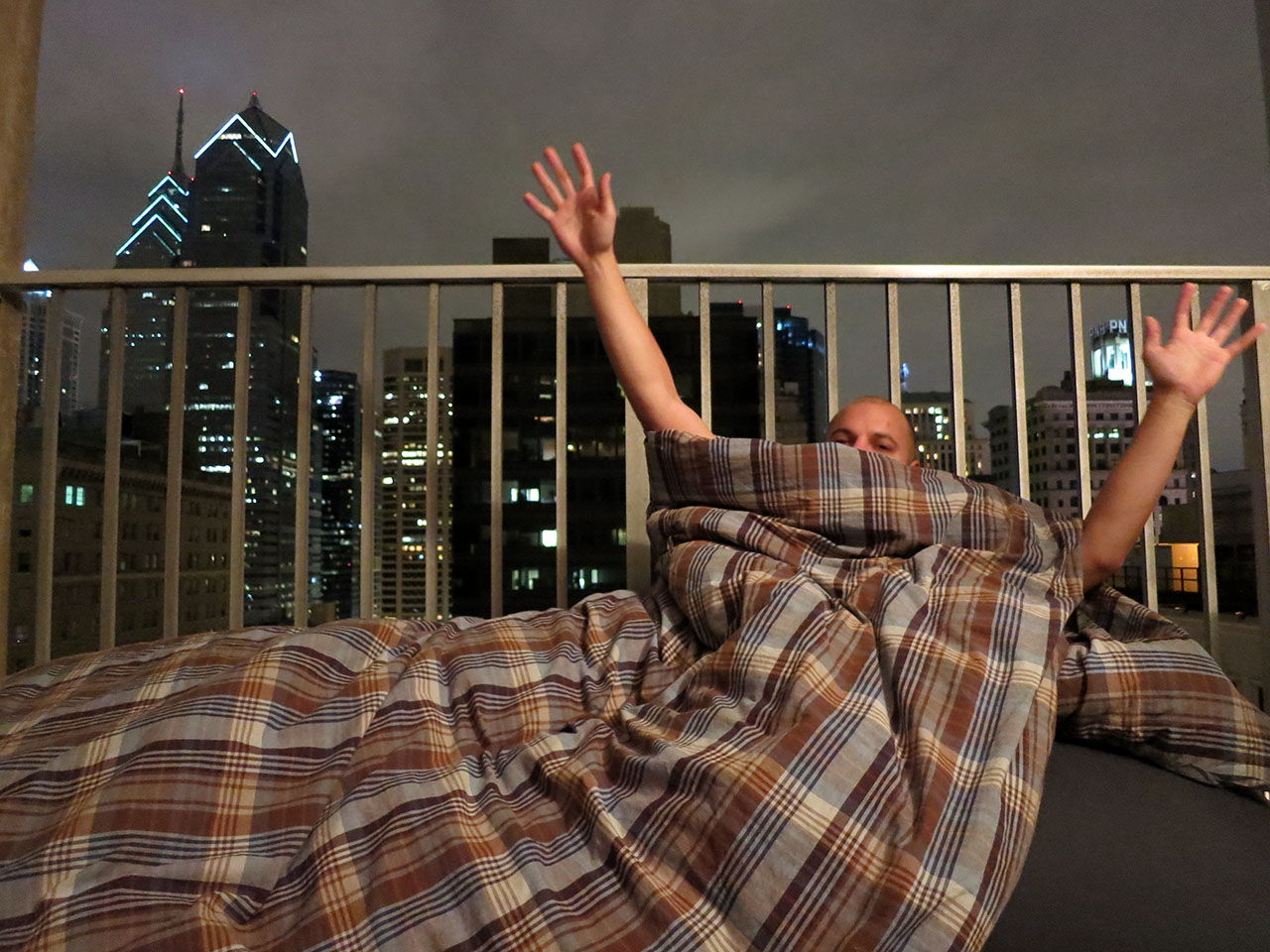 A few hours later, my roommate returned home and snapped this photo of me sleeping in bliss on one of my Yogibo bean bags. I was sound asleep, he explained the next day.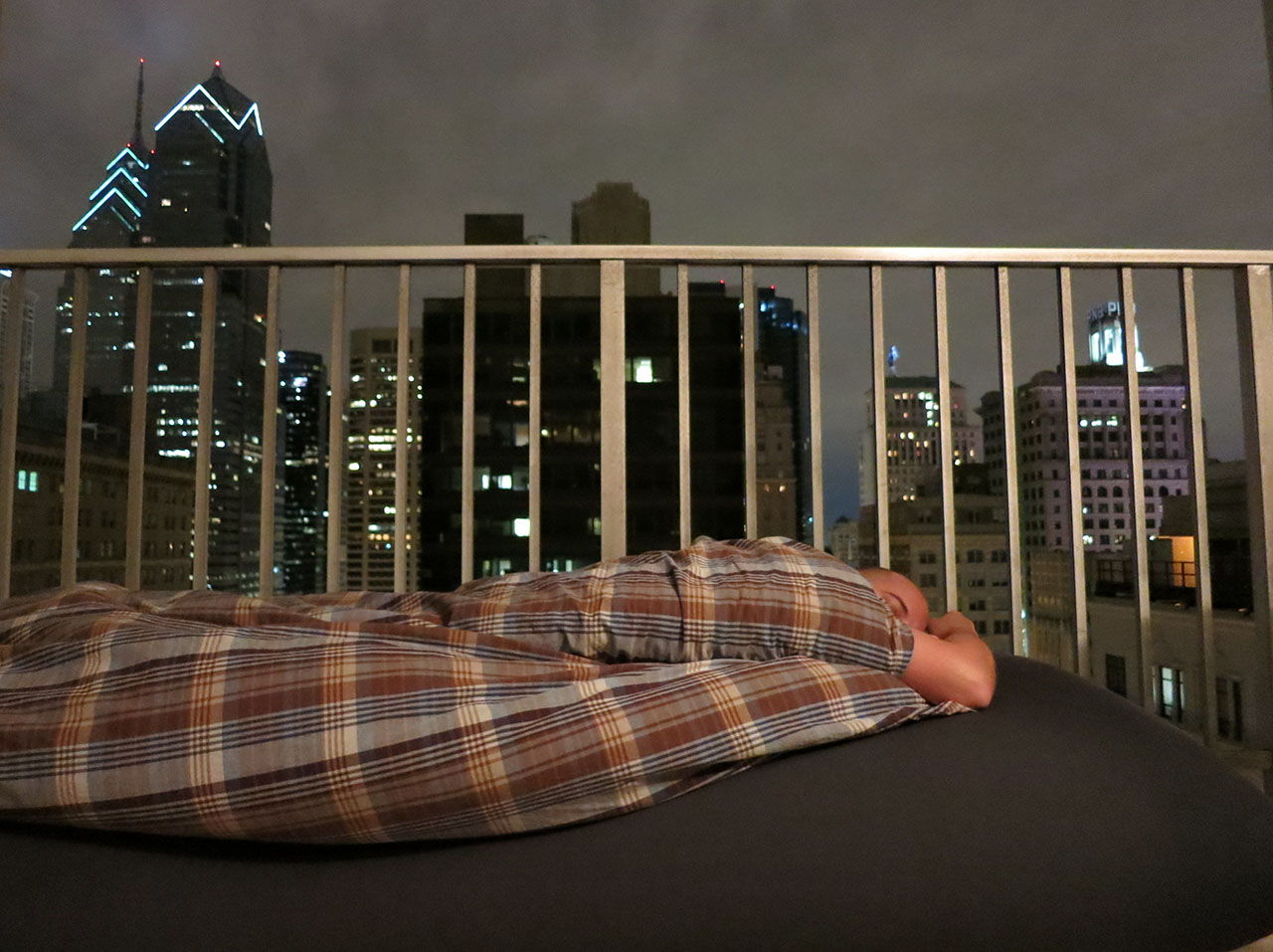 I repeated this for the next few evenings. For the first time in my lease, I was really making use of the outdoor balcony; it felt good. I explained my bedroom setup to some friends over beers a few days later, and they too enjoyed the Yogibo Max.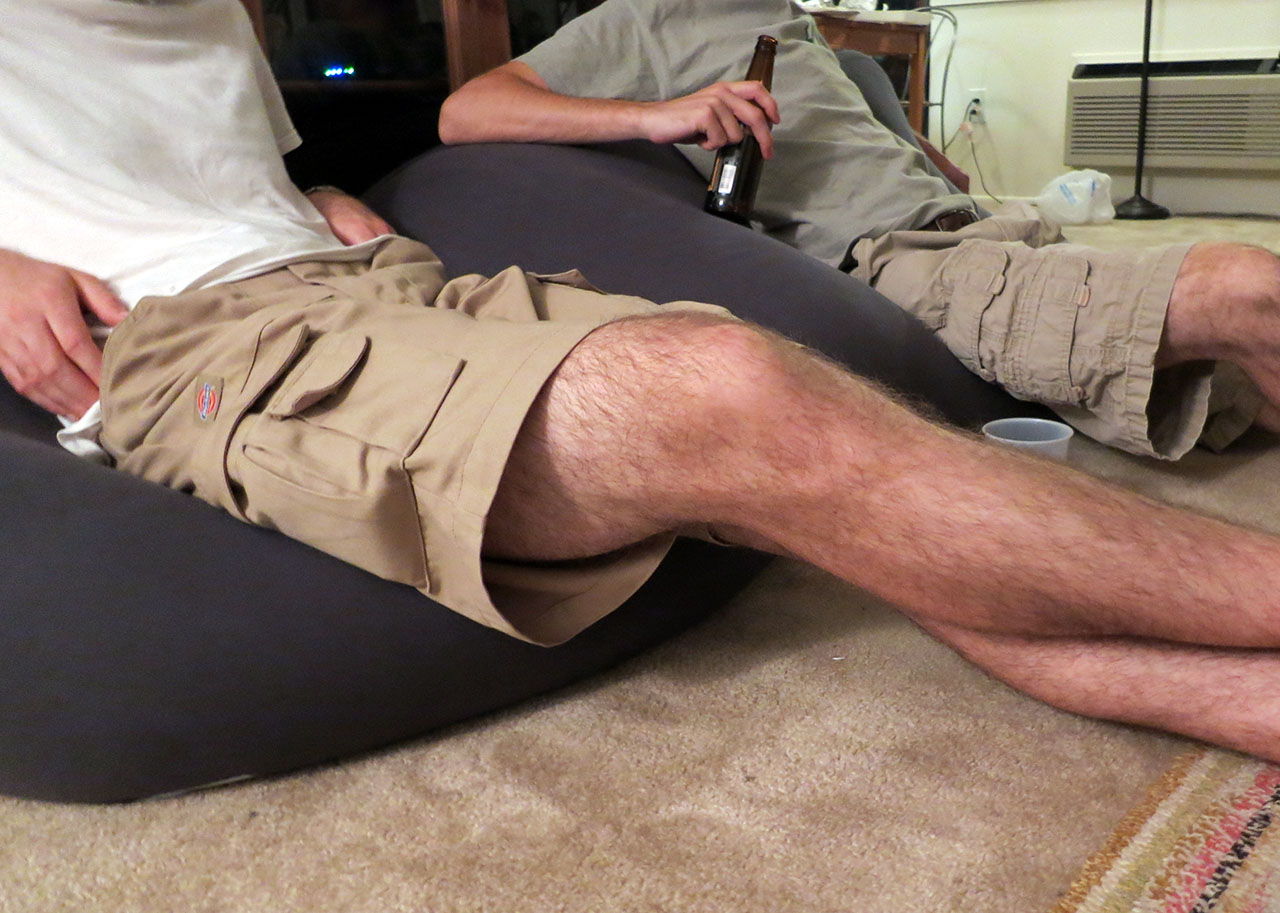 Ready to buy your Yogibo max?
The Yogibo Max retails for $229 at the official Yogibo website, and comes in fourteen different colors. At 20 pounds and 4 square feet, you can move it around your home like I did pretty easily. As you saw in the photos, it conformed to my body and provided solid support with a somewhat buoyant feeling.
For more information you can check out this Yogibo Video, or find them on Facebook and Twitter.