As someone always on the move, I know the struggle of finding the perfect bag. So when I stumbled upon the xBriefcase, I was ecstatic.
This sleek and innovative bag not only keeps me organized with its 19 smart pockets, but it also offers top-notch protection for my belongings. With its drop, scratch, and water resistance, I can rest easy knowing my items are safe.
And with a current sale price of just $399, this stylish bag is a steal. Upgrade your bag game with the xBriefcase and never worry about disorganization again.
Key Takeaways
Xbriefcase offers ample storage with its 19 smart pockets, allowing for efficient organization of essentials.
The bag provides excellent protection for laptops with its padded sleeve and drop-resistant features.
Xbriefcase is designed to withstand various weather conditions, thanks to its waterproofing feature.
The lifetime warranty and commitment to customer satisfaction ensure long-term durability and quality.
Table of Contents
Design and Features of Xbriefcase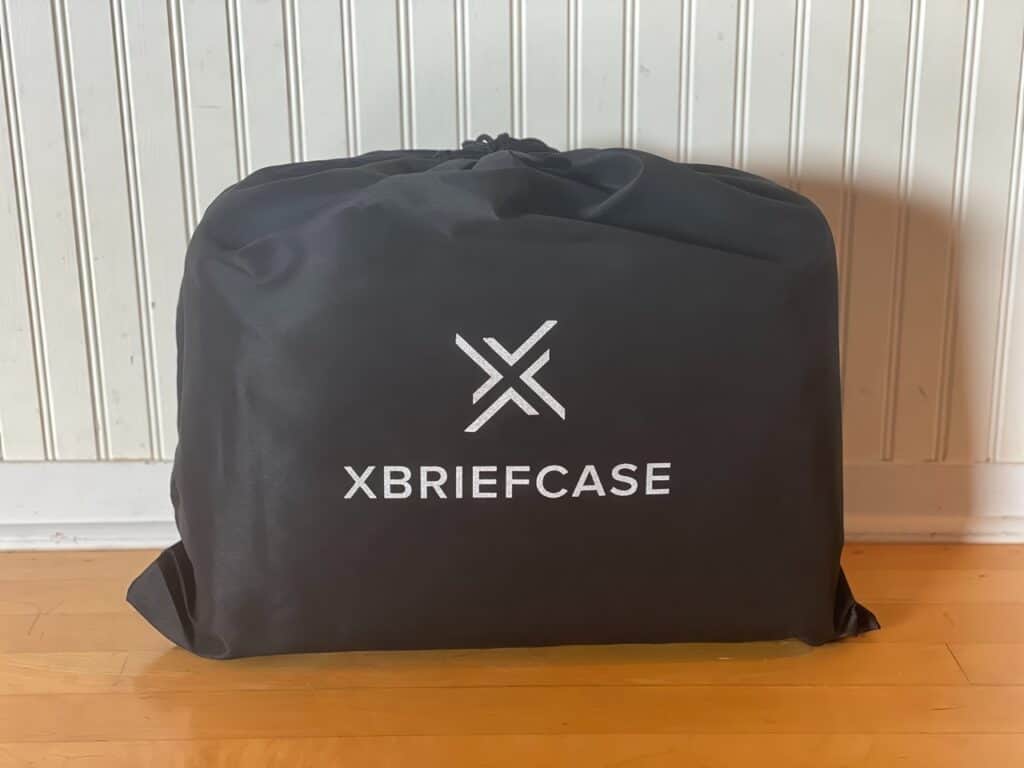 The Xbriefcase boasts an impressive array of 19 smart pockets, providing ample storage for all my everyday essentials. From my laptop sleeve to the various pockets and compartments, this briefcase offers exceptional organization options.
The laptop sleeve is padded and secure, ensuring my device stays safe during transit. The smart pockets are strategically placed to hold my phone, wallet, pens, and other items securely in place.
The ballistic nylon material used in the construction of the Xbriefcase not only adds durability but also gives it a sleek and professional appearance. The adjustable strap allows for comfortable carrying, and the overall design ensures easy access to all my belongings.
With the Xbriefcase, I've complete control over how I organize and carry my essentials.
Performance and Durability of Xbriefcase
How well does the Xbriefcase perform and hold up over time?
Well, let me tell you, the performance and durability of the Xbriefcase are truly impressive. Here are five key features that make it stand out:
Laptop Sleeve: The Xbriefcase is equipped with a padded laptop sleeve that provides excellent protection for your device. The sleeve is lined with foam to absorb any shocks or impacts.
Waterproofing: The Xbriefcase is designed to keep your belongings safe and dry, thanks to its waterproofing feature. You can confidently carry it in any weather condition without worrying about water damage.
Zipper: The Xbriefcase features a high-quality zipper that's durable and smooth to operate. It ensures easy access to your items while maintaining a secure closure.
Drop Protection: The Xbriefcase is built to withstand drops and impacts. Its sturdy construction and reinforced corners provide added protection to your belongings.
Durability: The Xbriefcase is made from premium materials that are built to last. It's designed to withstand daily use and maintain its shape and functionality over time.
Shipping and Returns Experience With Xbriefcase
As an Xbriefcase customer, I had both a smooth shipping experience and hassle-free returns process.
The shipping of my bag was efficient and timely. I received regular updates on the status of my order, including the tracking number, which allowed me to easily keep track of my package. The bag itself was packaged securely, ensuring that it arrived in perfect condition.
When it comes to returns, Xbriefcase offers a 45-day return policy for items in new condition. If, for any reason, I need to return my bag, the process is straightforward. I would simply contact customer service, who will provide me with a return label and instructions. Once the bag is shipped back, I will receive a full refund promptly.
Lifetime Warranty and Customer Satisfaction
With a lifetime warranty and my satisfaction guaranteed, Xbriefcase provides peace of mind for long-term use. As a customer, it's important to know that the brand stands behind their product and is willing to address any issues that may arise.
If the idea of an ever-so-slightly James-Bond-gadget-esque briefcase sounds more fun to you than just another knapsack, you might be ready to make the switch to the xBriefcase.

AskMen Approved: xSuit xBriefcase Review
Here are five reasons why the lifetime warranty and customer satisfaction offered by Xbriefcase is worth considering:
Assurance of durability and quality: With a lifetime warranty, Xbriefcase promises that their product is built to last. This gives customers confidence in the longevity of their purchase.
Protection for luxury goods: Xbriefcase understands that their customers invest in high-end items. The lifetime warranty ensures that these valuable possessions are safeguarded against defects or damage.
Insurance against manufacturing defects: Should any manufacturing defects occur, Xbriefcase will take responsibility and provide the necessary repairs or replacements.
Customer satisfaction guaranteed: Xbriefcase values their customers' happiness and aims to ensure that each individual is fully satisfied with their purchase. If any issues arise, the brand is committed to finding a solution.
Trustworthy brand reputation: Xbriefcase's lifetime warranty demonstrates their confidence in their product and their commitment to customer satisfaction. This builds trust and establishes them as a reliable brand in the market.
Final Verdict: Is Xbriefcase Worth the Investment?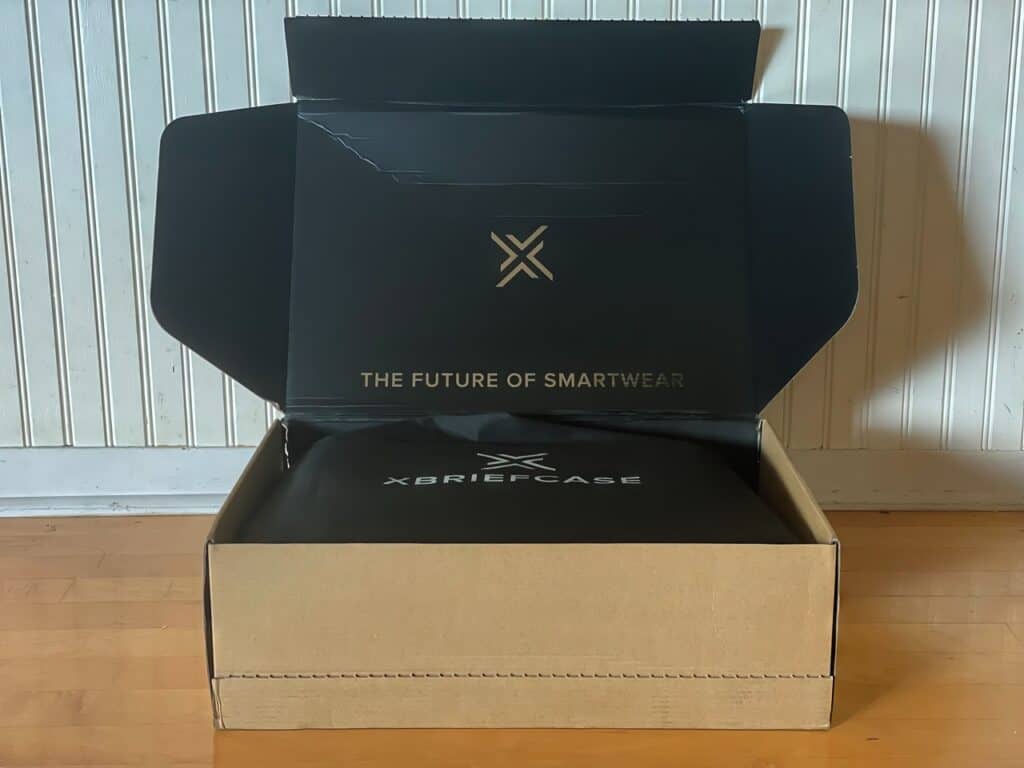 I firmly believe that Xbriefcase is definitely worth the investment. With its durable nylon construction and thoughtful design, it provides the perfect solution for protecting and organizing your everyday essentials, including your valuable computer hardware.
The 19 smart pockets offer ample storage space, while the drop and scratch-resistant features ensure maximum protection. Additionally, the water-resistant property provides peace of mind in any weather condition.
At a sale price of $399, with a regular price of $499, you can save $100 on this high-quality investment. While shipping times range from 3-10 business days, the free priority shipping for US orders over $150 is a great bonus. However, it's important to note that international shipping charges don't include duties or taxes.
With a lifetime warranty on manufacturer defects and a lifetime pledge for durability and quality, Xbriefcase ensures customer satisfaction for the long term. Having previously made the popular xSuit, this company clearly knows how to make high-quality and innovative products.