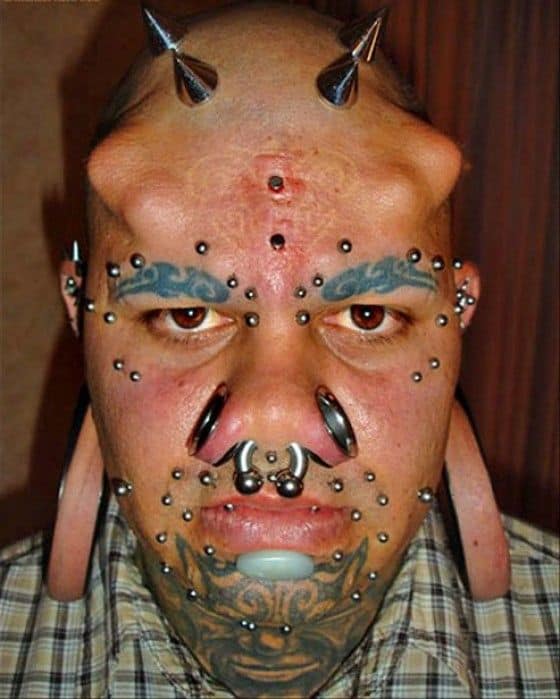 A little while ago, I showed you guys some interesting 3D Tattoos. As interesting as those were, I think this might really get your attention. In school, we were all told that everybody is unique and special in their own way but some people took that advice to heart and went all out. So let us check out some of the wild and extreme body modifications people have done to themselves.
Etienne Dumont
Etienne Dumont works for a newspaper in Geneva as an art & culture critic. His job is not what makes him unique, but the fact that he is covered in tattoos from head to toe does make him stand out just a tad bit. The silicon implants on his head give that extra special touch.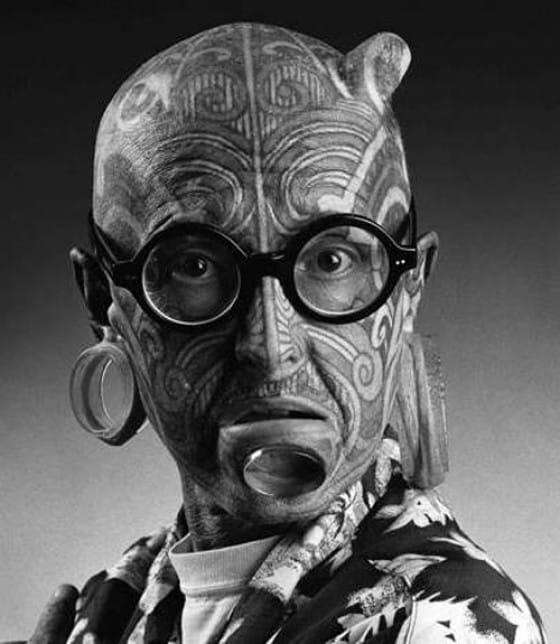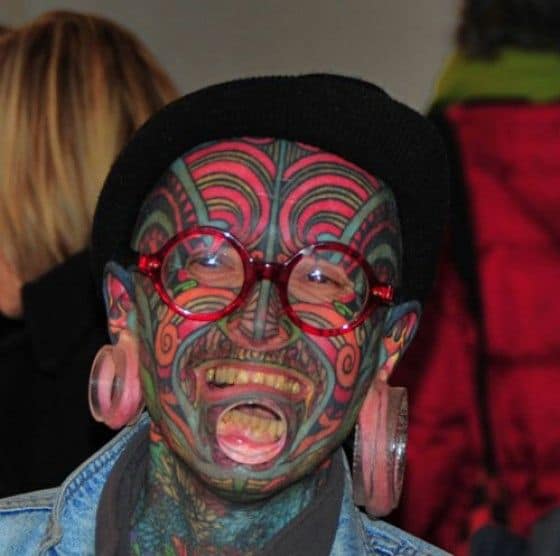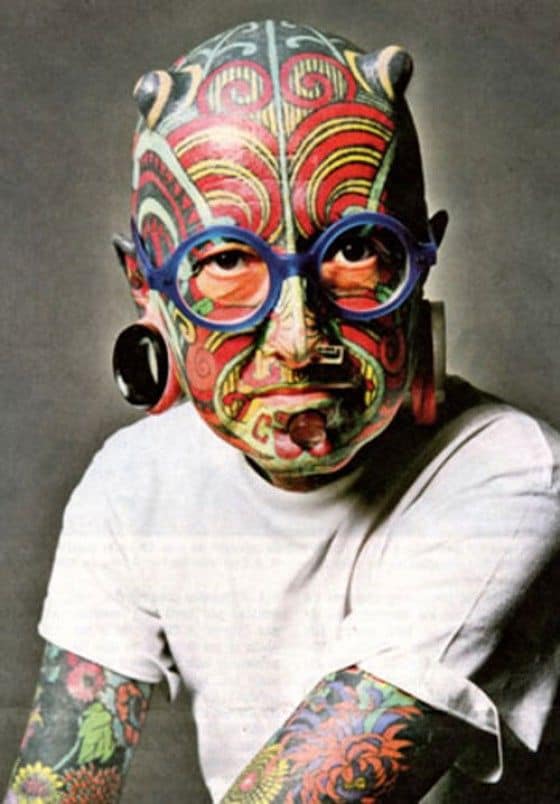 Rick Genest – The Zombie
Rick plans on tattooing himself so that he looks like a zombie. At the time these pictures were taken, Rick had spent a little over $4,000 and 24 hours of getting tattooed.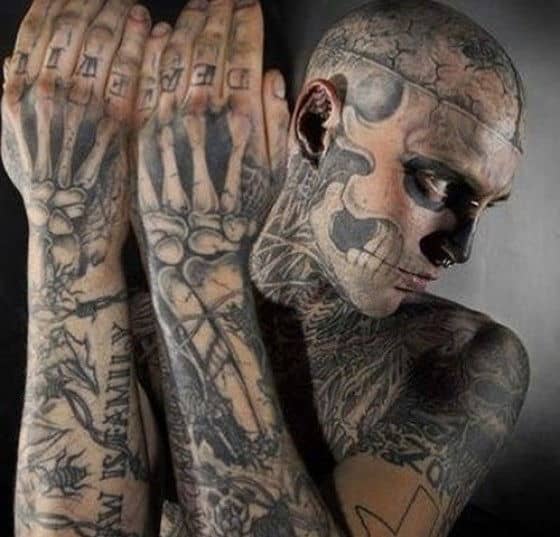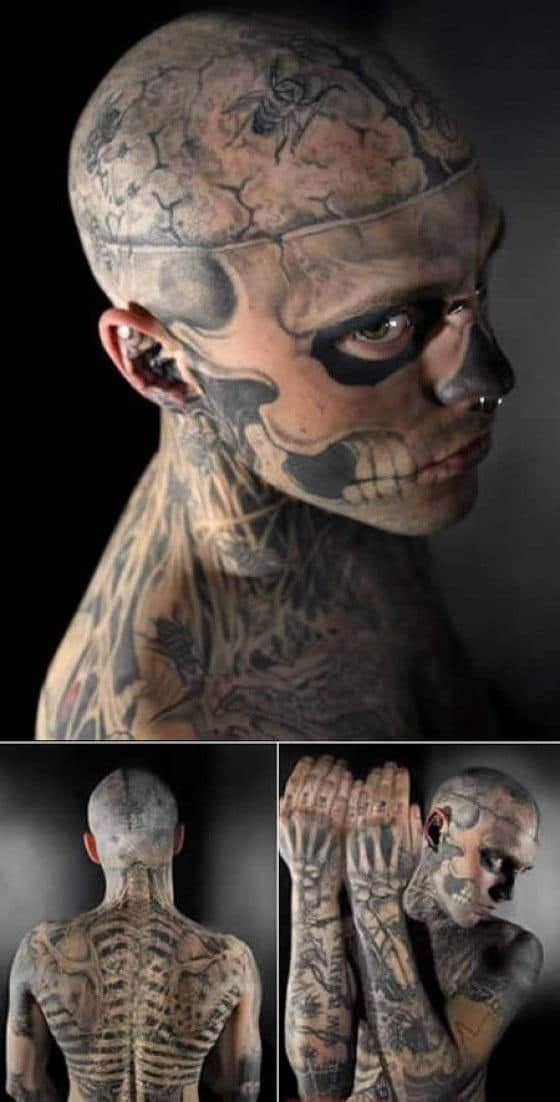 [Source]
Pauly Unstoppable
This guy is really unique and his modifications also really creep me out. Whatever floats his boat I guess.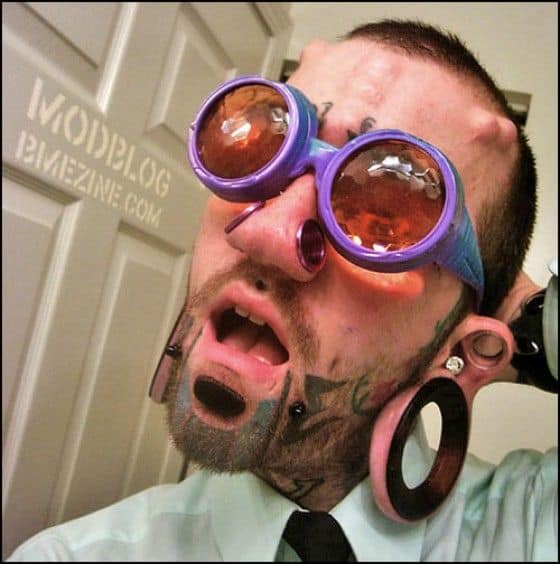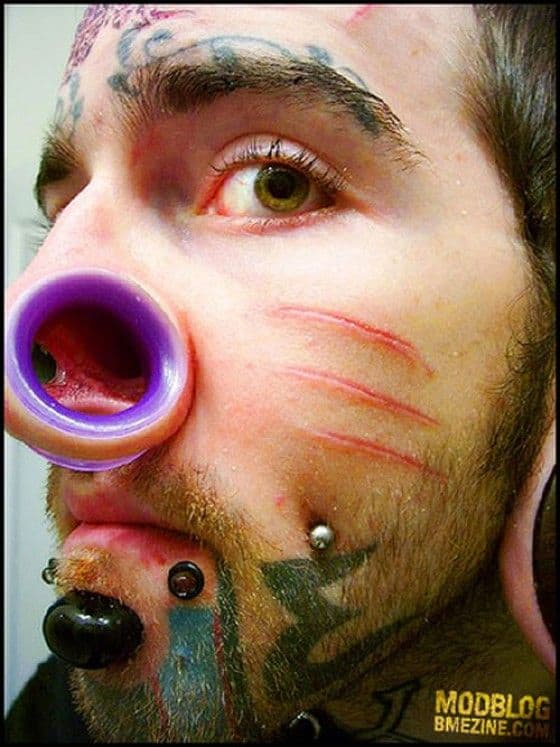 Lucky Diamond Rich
Lucky Diamond Rich is the most tattooed person in the world. Rich has had over 1000 hours of tattoo work done on him by hundreds of tattoo artists. He even had his gums tattooed. Talk about dedication.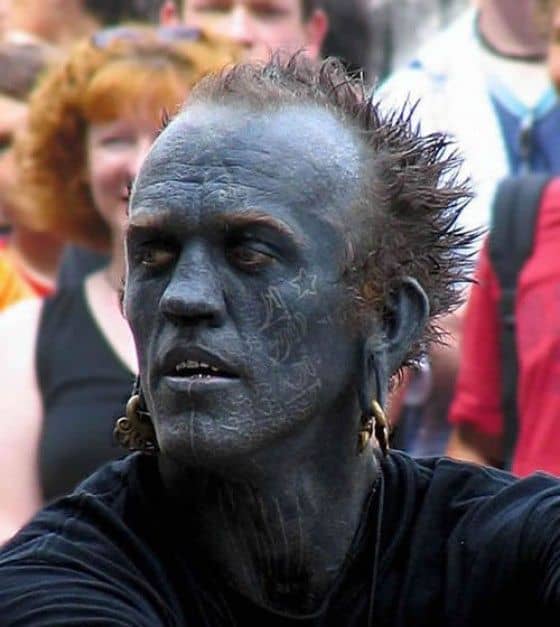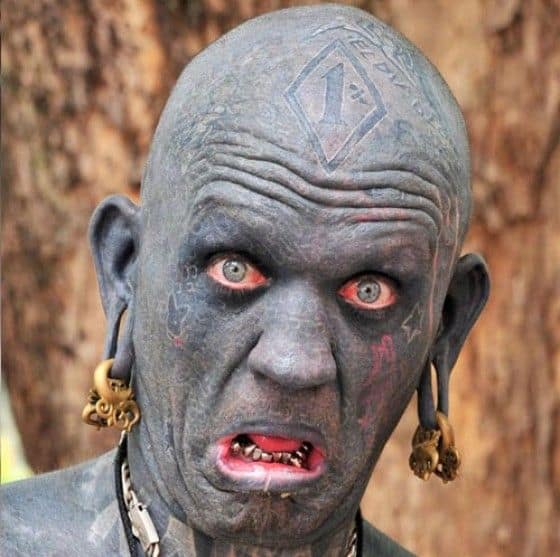 Eric Spraque – The Lizard Man
Born as a human but later converted to a lizard. Besides the obvious modifications such as the tattoos, Eric had his teeth filed to become sharp, silicon implants on his forehead,  and was one of the first to have a split tongue modification. Word on the street is, he made the split tongue modification popular.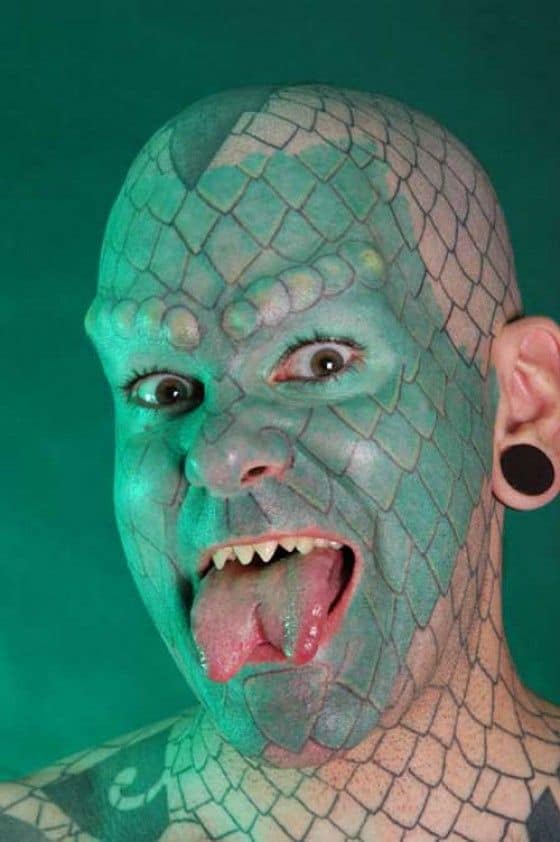 The Stalking Cat
Dennis Avner who also goes by nicknames of "Catman" and "Stalking Cat" is 52 years old and has extreme body modifications. Besides the tattoos, he has had modifications to his hairline, facial transdermal implants, facial subdermal implants, filed his teeth to have a feline appearance, silicone injections in his face, and bifurcated upper lip to name a few.