Looking for sunglasses that will protect your eyes and look great? Look no further than Abaco polarized sunglasses. With a limited lifetime warranty, you can be sure that your sunglasses will last for years. Abaco sunglasses are made with high-quality materials and are perfect for any occasion. Whether you're spending a day at the beach or going out for a night on the town, Abaco sunglasses will have you looking your best.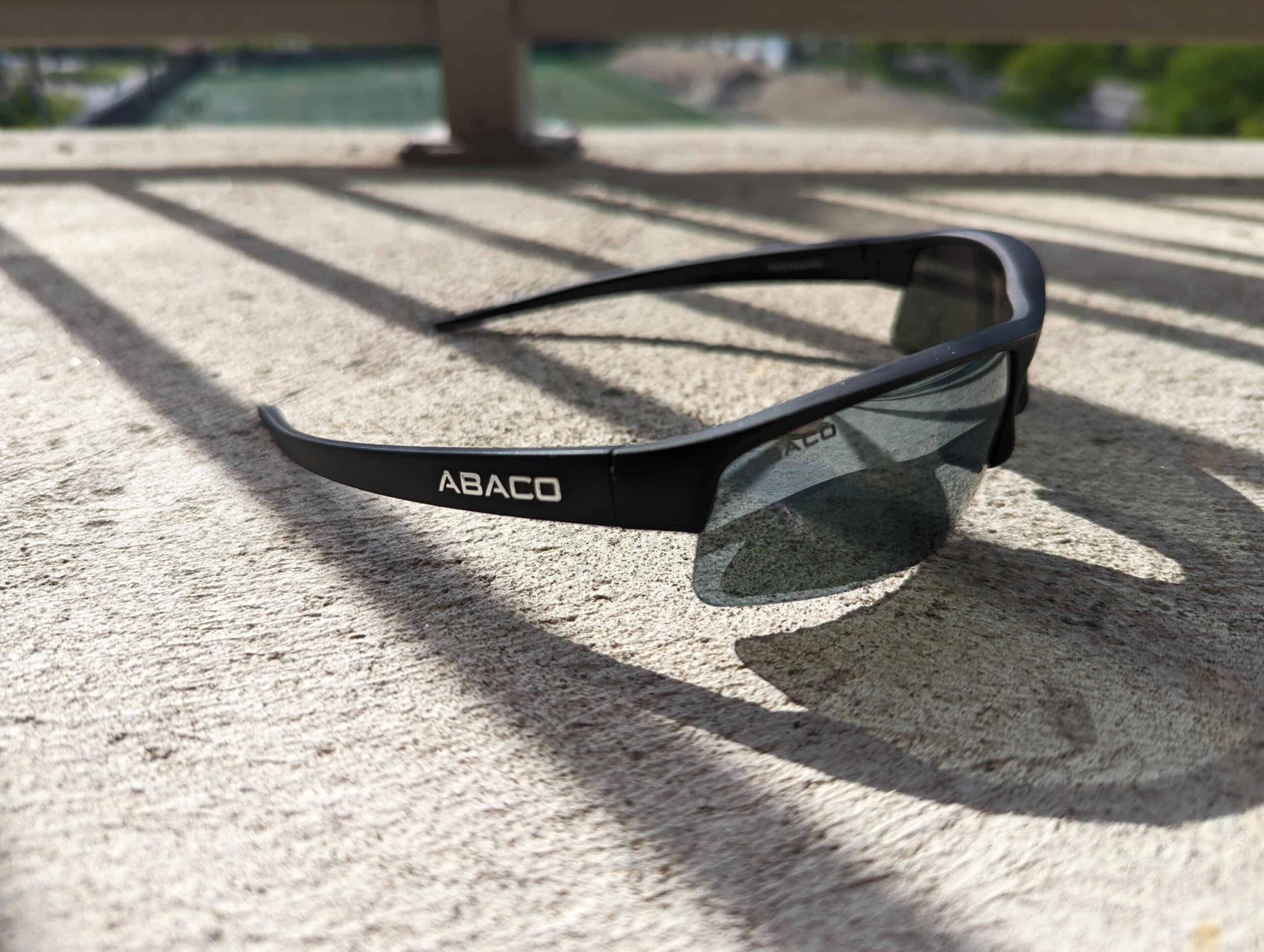 I know this because I've been rocking a pair of their "Forty Four" glasses for weeks now, and they're still going strong. I've tried a lot of sunglasses in my lifetime, but none have come close to the quality of Abaco sunglasses, not even the much-vaunted Gargoyles sunglasses that I wore for a few years on my travels.
So far they're the best sunglasses I've tried, at least in terms of lens quality (I like the HDX treatment on the lenses) and the build quality.
What are the perks of owning sunglasses with a lifetime warranty?
I know it may seem like a warranty on sunglasses is just a "nice to have", but if you think about how often they get trashed, it's an amazing perk to have a warranty that lasts for the lifetime of the product.
Not to mention that…
You never have to worry about your sunglasses breaking. If they do, simply upload a photo to their website , once they approve your claim they send you a link to pay $12.99 Shipping/Processing Fee and they ship your replacement pair (in most cases you don't need to ship your broken pair back).
A lifetime warranty gives you peace of mind. Knowing that your sunglasses are covered for life means that you can focus on enjoying the sun and the outdoors, without worrying about your sunglasses.
So if you're looking for sunglasses that will protect your eyes, look great, and last a lifetime, then Abaco polarized sunglasses are the perfect choice for you. So if you're looking for a new pair of sunglasses, head to their website and check out their shades for yourself. I'm sure you'll find a pair that you love.
What does their lifetime replacement warranty cover?
Abaco's warranty policy covers any manufacturing defects for as long as you own the sunglasses. Their sunglasses are also covered against scratches. In most cases they replace the sunglasses entirely (Shipping/Processing Fee Applies).
So no matter what happens to your sunglasses, whether you drop your sunglasses, break them, scratch them, or even if your dog eats them, Abaco will replace them. (You need to make sure that you photograph the sunglass to show the damage).
The one exception is that they do not cover lost sunglasses, which makes sense as it is hard to know when a sunglass is lost or stolen.
Frequently Asked Questions
Why do most places only offer a one-year warranty?
Sunglasses are expensive to make and the market is very competitive. To keep prices down, most companies only offer a one-year warranty on their sunglasses.
Abaco is different because they believe in the quality of their product and want to stand behind it for as long as you own the sunglasses.
How often do I need to replace my sunglasses?
You don't need to replace your sunglasses very often, but it's a good idea to have a backup pair just in case. I like to keep a pair of sunglasses in my car so that I always have them with me, no matter where I am.
Do I need to be the original purchaser to initiate a warranty claim?
No, you don't need to be the original purchaser to initiate a warranty claim. Every sunglass comes with a Lifetime Warranty card, all that you need to make sure that you do is register your sunglass on their website within 30 days and you will be covered.
What happens if I notice a manufacturer's defect when I open the box?
If you notice a manufacturing defect when you open the box, please contact Abaco customer service immediately and they will take care of it for you.
Do they offer replacement lenses?
Yes, Abaco offers replacement lenses for their sunglasses. If you scratch your lenses all that you need to do is upload a photo of your scratched lenses to your account, Abaco will review the claim, and once approved ship you a brand new pair of lenses or possibly a new pair of sunglasses (Shipping/Processing Fee applies).
Do they truly have the best warranty in the business?
I certainly think so! I've never seen another sunglasses company that offers a lifetime warranty on their sunglasses with so few stipulations.
How is "normal wear" defined?
"Normal wear" is defined as any lens scratches or scuffs that happen from using your sunglasses daily. Abaco will replace your lenses under their warranty if they ever get scratched. Anything that a typical person would consider normal use.
What about accidental breakage?
Accidental breakage is covered by the warranty under Abaco's Protection Plan which will cover your sunglasses if you accidentally break them.
Do they charge a processing fee?
Yes, Abaco charges a processing fee for warranty claims.
How do I submit a warranty claim?
You can submit a warranty claim by logging into your account and uploading photos of the damage to your sunglasses.
Do I need proof of purchase for the warranty process?
As long as you register your sunglass within 30 days of purchase using the warranty card provided at the time of purchase you will not need to provide proof of purchase in order to take advantage of the warranty.
What if I lose my sunglasses?
If you lose your sunglasses, you can purchase a new pair from Abaco. They don't offer a discount for lost sunglasses, but their sunglasses are so affordable that it's not a big deal.
Do they cover the return shipping?
In most cases the broken sunglasses do not need to be returned. In the rare occasion that Abaco requests the item to be shipped back they do not supply a return shipping label.
What's the turnaround time for repairs?
The turnaround time for repairs is usually about 3 – 14 business days.
Are Canadian residents covered?
Yes, Canadian residents are covered by Abaco's warranty policy.
Can I get just the nose pads replaced?
Yes, Abaco will replace broken nose pads under their warranty for free.
Should I bother initiating a warranty claim if there's only minor damage?
If it's damage caused by you and it's only minor, I wouldn't personally bother, but if it's something that bothers you, by all means, go for it. Abaco is pretty lenient with their warranty claims and they're usually pretty good about getting things fixed quickly.
Closing Thoughts
I hope this helps clear up any confusion about Abaco sunglasses and their lifetime warranty! If you have any further questions, feel free to reach out to their customer service team and they'll be more than happy to help you out.
Thanks for reading!