If you're entering the military or you're at an early stage in your military career, you might already be thinking about what you should be doing to climb the ranks. And that's certainly a positive thing. Being proactive and showing you're serious about being there and getting to the top of your field is the first thing that your superiors will be looking for when judging prime talent.
But which are the specific steps you should be taking to climb the ranks of the military and to get to the very top? That's a question we're going to seek to answer for you today. There are all kinds of ways of doing it and it's mainly about showing your worth and proving why you're capable of reaching that next rank. Find out more below.
Being Motivated
Being someone who's motivated and willing to push themselves day after day is vital. This is the starting point for anyone who wants to make progress through the ranks in the military. If you can't show that level of motivation and dedication to what you're doing, you'll struggle to make the kind of progress you're looking for. At the same time, it's important not to become just another yes-man because that's not going to get you to where you want to be.
The Ability to Lead Well
If you want to rise to the top of the military, you need to be able to lead. Of course, you're not going to be leading early on in your career, but you'll still get chances to show that you can lead when the opportunity arises. You should make the most of those opportunities and ensure everyone sees what you're capable of. That's important because when you do eventually get to a higher rank, you definitely will need to be able to lead; it'll be one of the most important aspects of your job.
Not Falling Back on Excuses
When things go wrong or you don't achieve the outcomes you wanted to, it's important to respond in the right way. This is something that's taken seriously in the military. You can't be the kind of person who blames everyone around you and gives up when things get tough. And you certainly can't fall back on easy excuses rather than self-reflecting and improving. That's something to think about and put into practice over the course of your military career from a very early stage.
The Right Foundations
If you're a parent looking to get your child into military school, it's important to choose the right one and to understand what military friendly schools are all about. Having the right foundations really helps when you're going on this kind of journey. And that goes beyond education and into the right kind of support structures in terms of friends and family as well. All of those things make your life a lot easier when it comes to trying to progress through the ranks of the military.
Plenty of Qualifications
Having qualifications is an easy way of showing those above you that you're on the right track and making the right kind of progress in your career. Anyone in the military knows that there are always opportunities to take courses and learn new things. You should make the most of these opportunities and gain as many of these qualifications as possible. It's easy to pass those opportunities up but that won't help you to make the progress you're aiming for.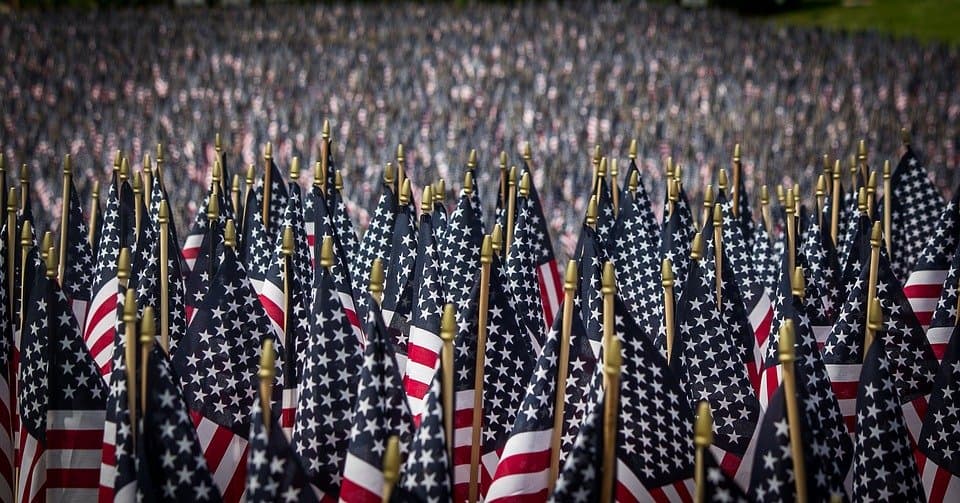 Mastery Over Technical Necessities
There are lots of technical things you need to understand and be capable of when you're climbing the ranks in the military. It's important to know that you're not going to progress to the next rank until you've achieved complete mastery over all of those technical things. You need to be able to demonstrate all of that basic stuff because when it comes to doing it in a high-pressure situation, you're going to be relied upon to get that stuff right. And you don't want to come unstuck under pressure.
The Desire to Take on Additional Duties
Going the extra mile and doing more than you need to really does pay off when it comes to progress in a military career path. Show your superiors that you're not only willing but also able to take on more duties and responsibilities than you need to. The more duties you take on, the more opportunities to show what you're capable of doing and demonstrate your practical skills. That'll matter a lot when it comes to taking that next step up and it sets the right kind of precedent.
Adherence to Standards
There are certain standards and expectations in the military and that's something that you'll come to learn as you progress in your military career. It's important to do things by the book and adhere to the standards that are already in place when making progress in the military. You won't win too many friends by being too much of a maverick in the military so you need to be careful about that.
The Ability to Go Above and Beyond
At some point, your progression in the military will come down to your abilities. If you have natural abilities in certain key areas, it'll help you make progress in your career. But you can also pick up new skills and enhance your abilities when you need to as well. Go above and beyond the basic things that everyone around you is capable of and demonstrate why you deserve to progress before those around you.
Climbing the ranks in the military might seem like a tough task and in many regards it is and always will be. That's just the nature of the military. After all, we want the very best people to rise to the top. But if you're willing to prove yourself and put in the necessary amount of work, there's no reason you can't get to where you want to be.