Never underestimate the power of a good sound system.
Think about it. Music can make any room livelier. The feeling of immersion when watching a movie rests with your rig's ability to cover the entire room with sound. Playing video games in front of the big screen gives you that extra oomph which makes it all the more enjoyable. For one to appreciate the sounds, you need to own speakers that can do the job correctly.
Surrounding Yourself with Sound
Anyone wanting to add a little flavor in their rooms should consider getting a surround sound system. As the name implies, it provides you with an upgraded listening experience from the basic speaker system. A surround sound covers a lot more ground, with sounds coming from more than one direction. With it, the sound for your movie does not only come near the screen.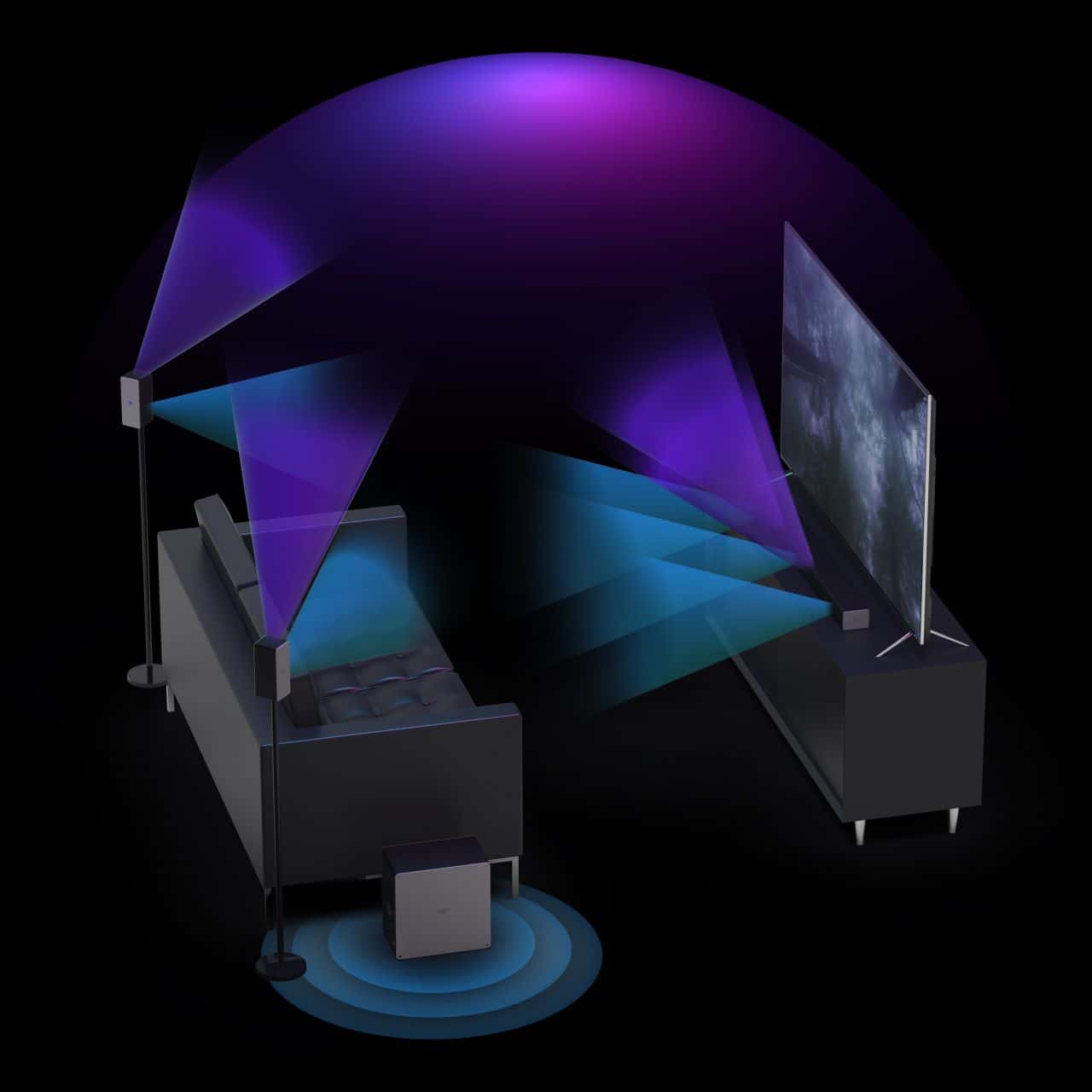 However, setting up your sound can be complicated. The two most important issues when shopping for a sound system are sound and space. Meet the Vizio SB36514-G6 – a surround sound with an amazing design and wireless features.
Vizio SB36514-G6 Review
Now I know what you might be thinking – would a sound system that involves multiple speakers be a viable choice for those with smaller rooms? Well here is some good news for those at bachelor pads and college dorms. The Vizio's sound system provides excellent audio even for smaller apartments and limited space.
It has a minimalist design; perfect for blending in with your furniture and room decor. The black and silver colors can match almost any surface. The Vizio can do the job without distracting people with flashy lights and textures. The real power of the Vizio comes from its multiple speakers. This gives you a sense of immersion, which can be a perfect complement when watching movies or playing games.
Space Synchronized
First, your new sound system must actually fit in your room. You have to consider what to get – some stereo systems can be very bulky. They can clutter your room or worse – they can take up too much space that they may not be worth the sound they produce.
The size of the speakers is not the only thing to consider when it comes to space. You have to check the wiring. Items with short wiring can limit where you can place them. They also clutter around the area, and accidents can happen if someone trips on them.
Function and Fast Action
Of course, while the Vizio offers great flexibility when it comes to its setup, one should not underestimate its main function. It is, in its essence, a surround sound system. The Vizio offers high quality in this regard as well. It offers crisp, clear sounds without any static or added noise. Setting up the Vizio system is also very easy. Even those with little to no experience can finish the whole process in a few minutes.
Do you need a change in your daily entertainment experience? Check out the Vizio SB36514-G6 and hear the difference.