One of the biggest problems with immersive sound systems is that they take up a lot of room. You have the front speakers, the rears, and a sub-woofer, and they're often large, unwieldy, and free standing. They can sound fantastic, but the cost – both in terms of space requirements and price – is high.
Oh, and let's not forget the massive trail of wires they leave crisscrossing your living room. If you ask me, we can do better.
Along comes a Soundbar
Soundbars are one of those things I've been humming and hawing about for a good five years. I had read a wide range of reviews and comments on a wide range of brands, and even tested out a few at the local audio store years back. What I heard was… okay.
So here's the thing: soundbars have come a long way in the interim, especially if you go for a high quality soundbar like the VIZIO SB-3821. In fact, they've gotten so good that my previous all in one home audio package is currently heaped on the floor in my living room, waiting to be donated. I've received my audio education and I'm now a firm believer.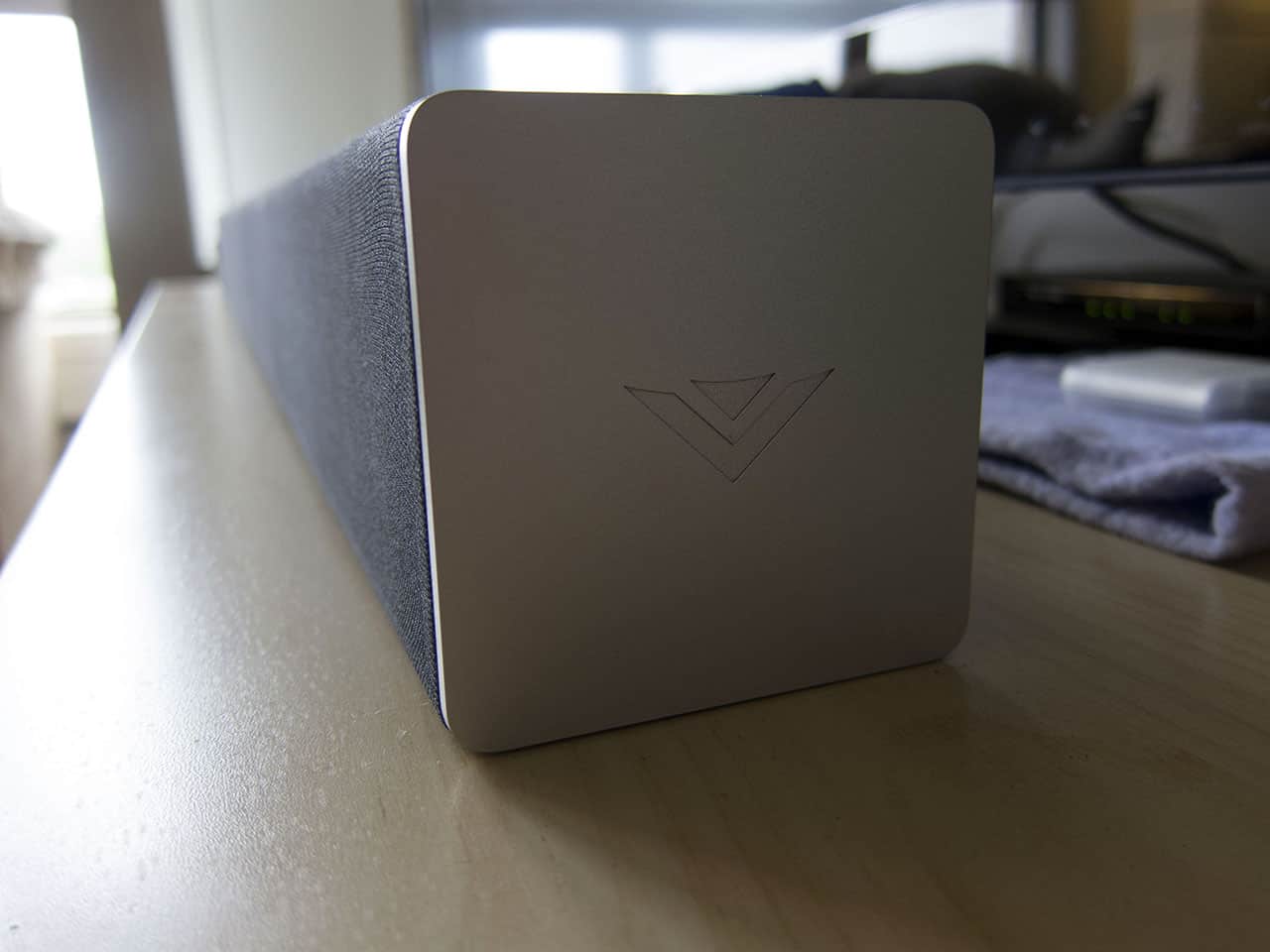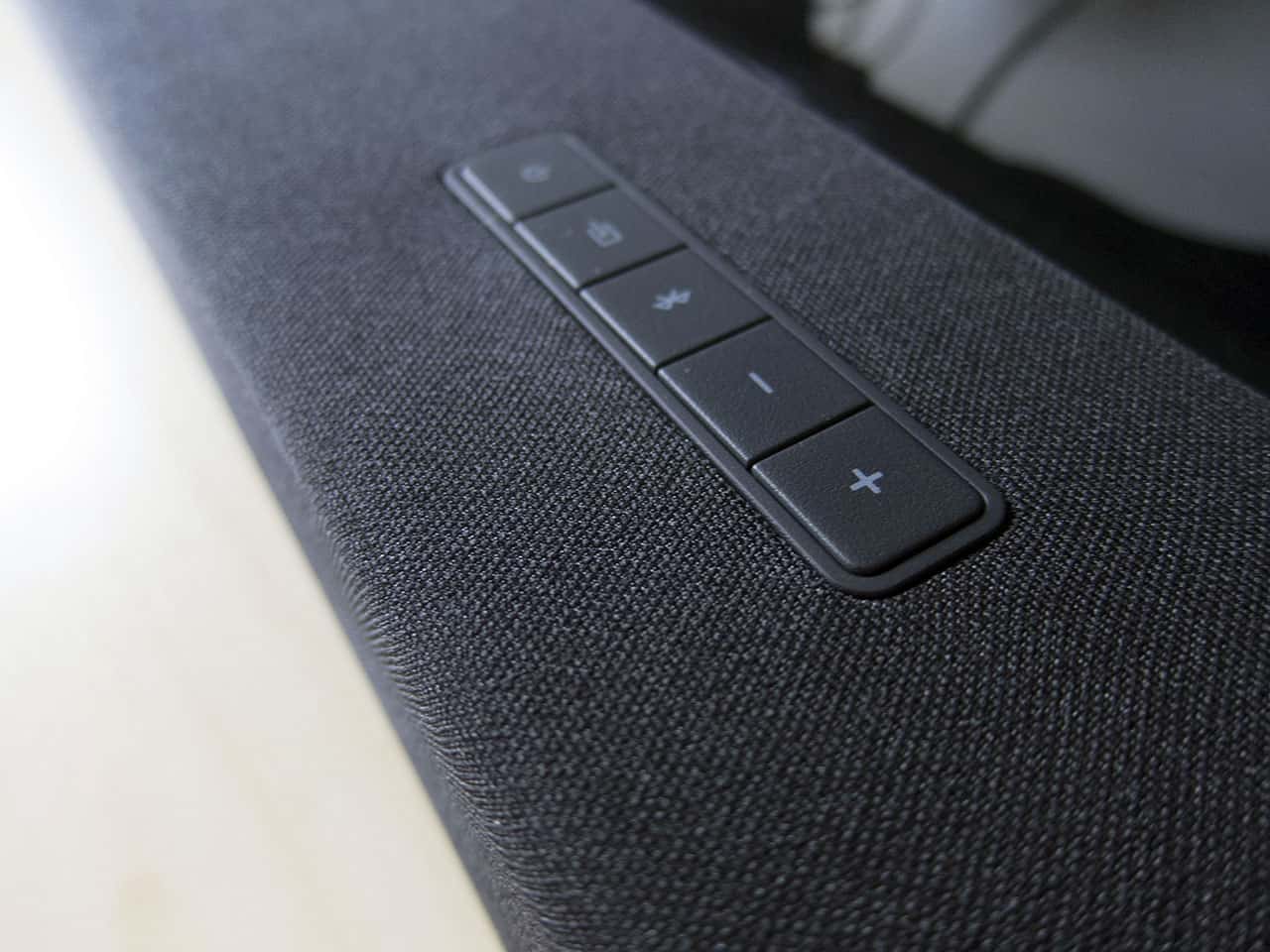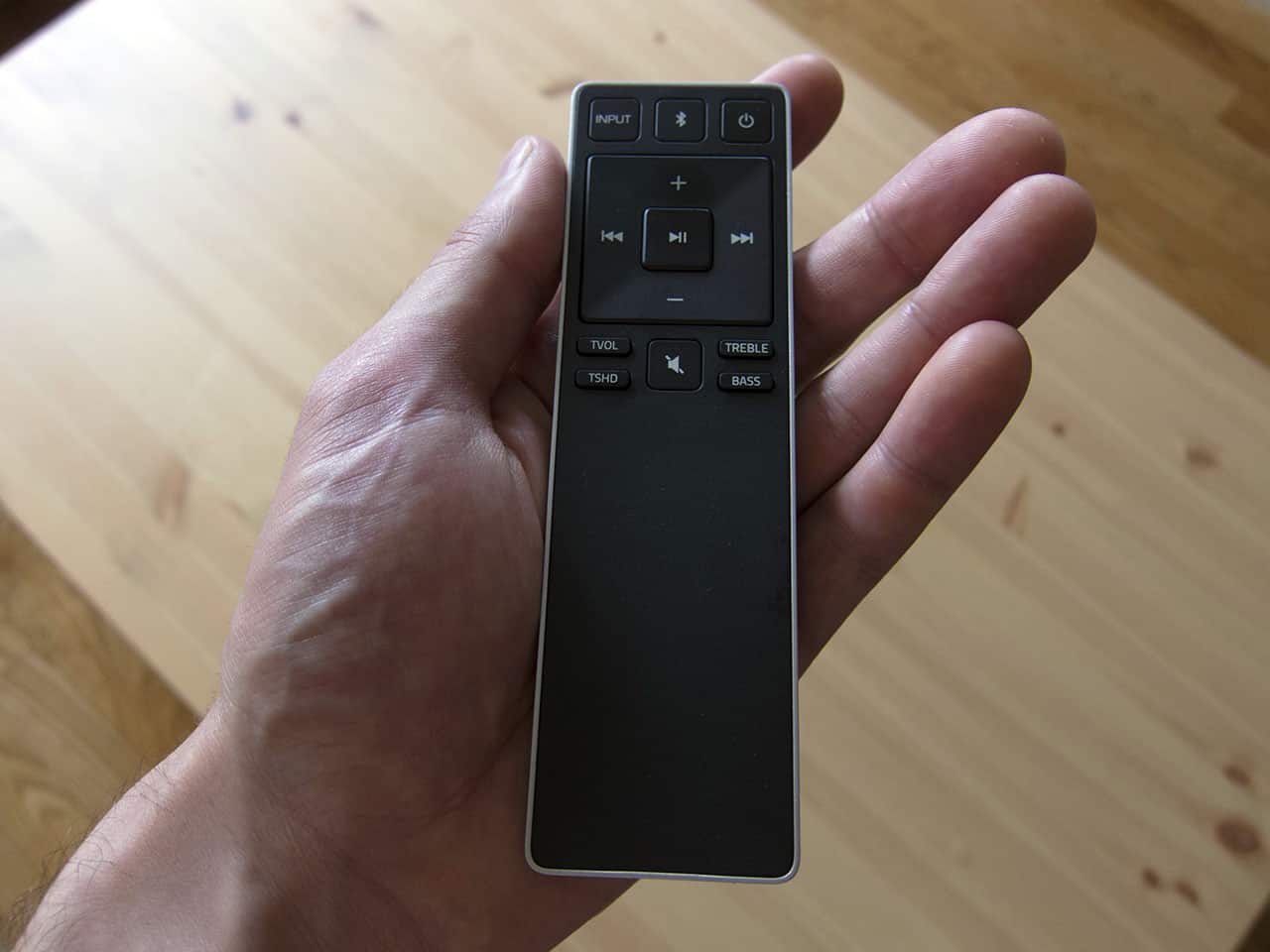 You see, the VIZIO SB-3821 sounds absolutely fantastic. Whether you're listening to music, watching a movie, or playing games, you'll experience a shockingly impressive sound-stage of crisp, beautiful audio. As for the subwoofer? Tight, responsive bass. Even better? The sub-woofer is wireless.
I've thrown everything I could at the two 2.75″ full-range drivers and 5.25″ wireless subwoofer and I'm yet to be disappointed. Even streaming music from my phone using Bluetooth (yes, the VIZIO has full Bluetooth support) is crystal clear. As you might have noticed, I'm pretty excited about this sound bar. I absolutely loathe messy wires, and was resigned to accept them for all eternity as the cost of having decent audio quality. I'm thrilled to have been proven wrong.
Closing Thoughts
If you value high quality audio without all the messy wires and bulk, the VIZIO SB-3821 is for you. Even if lack of clutter isn't important to you, I've found that VIZIO creates amazing sound systems in general. For less than $200 USD you can get a top-notch 2.1 audio system with DTS TruSurround, DTS TruVolume, Dolby Digital, and Bluetooth connectivity. You can't get much better than that.