I recently spent the day with my grandmother. She's very active and alert, and generally tells hilarious stories about my mother when she was a girl. It's fun to make a meal with her at home, go out to a restaurant, or shop with her. A fondness for antique jewelry is one of the reasons I'm always open to an afternoon with Gran!
During our last visit, I noticed that my grandmother's house phone seemed to "ring off the hook." Caller id showed that charities of every size and kind were calling in search of donations. She said, "It's a mistake to donate to any of these charities because, if you do, they never stop calling. At year-end, so many charities call. I don't answer them, but it is annoying."
Do Not Call List?
"That's harassment, Gran, and it doesn't seem right to me." I added, "Why don't I answer your calls? I will tell them to take your number off their calling lists!" She liked the idea, but said, "After three o'clock, we're going out. I'm happy you're here to tell them to stop calling, but we are going to that special jewelry auction I promised."
That's my grandmother! She is so generous.
When Gran's phone rang, I answered each call very politely and always asked "Who is calling?"
I learned that some charities actually solicit donations from blocked phone numbers, and this surprised me. One such blocked phone call claimed to originate from the state police association. I didn't know if the old wives' tales about the state police association are true: that is, if you don't give a donation, the state police are likely to wait to follow you onto a state road, then pull the driver over for speeding. (I do not believe this sort of story, but a few of my friends do. They always donate to the state police association when asked, even when the caller is anonymous.)
The caller asked, "Is Mrs. Green at home?" I said, "No, she isn't." He asked when she would return, and I said, "Please, sir. Mrs. Green is a senior citizen. Will you please take her off the list?"
He seemed to snicker and said, "Sure." I realized that since I had no idea who was actually calling my grandmother as the state police association, it was impossible to know if he'd remove her from their calling list.
Large National Charities
The next call came in from a large national charity. I had no idea that the large organizations like this one also make calls to potential donors. I decided to do some research.
I thanked the caller for taking the time to call my grandmother. I delivered the same message as above, and asked the caller to remove Gran from the list (this caller id did show a number, so I hoped the caller would actually remove my grandmother from the call list.)
Before I said good-bye, I asked, "How much of every dollar does your charity give to the homeless in our community?"
The caller seemed a bit flustered and answered, "We donate at least eighty percent of your donation to the homeless."
This surprised me. I understand that charitable organizations must pay staff and workers who make unwanted calls to people like my grandmother. But twenty percent seemed like a really high figure to me."
Grandmother's Charities
Gran saw humor in the process. She said, "You will definitely receive a reward for this work as my social secretary."
I asked, "Are there charities you like to support, Gran? And, if so, which ones?"
She smiled and said, "There's really just one charity, and that's because your mother always raised money for them when she was a little girl. She would knock on the neighbors' doors and ask for their pennies, because she wanted to help other children around the world. I always give money to UNICEF, the United Nations International Children's Emergency Fund. UNICEF has been around since 1946, before your mom was born, and it was originally founded to help children living in post-World War II conditions in Europe and Asia. It's been part of the United Nations since the 1950s…and our question about how much money the charity uses to support itself is a good one!"
Ninety-One Cents on the Dollar
Gran hold me that UNICEF sends at least ninety-one cents of every dollar to the children it supports. I learned they invest in children's education and things like gender equality, too. Abused children, or exploited children, need help, and UNICEF promotes intervention, good nutrition, and care to children everywhere.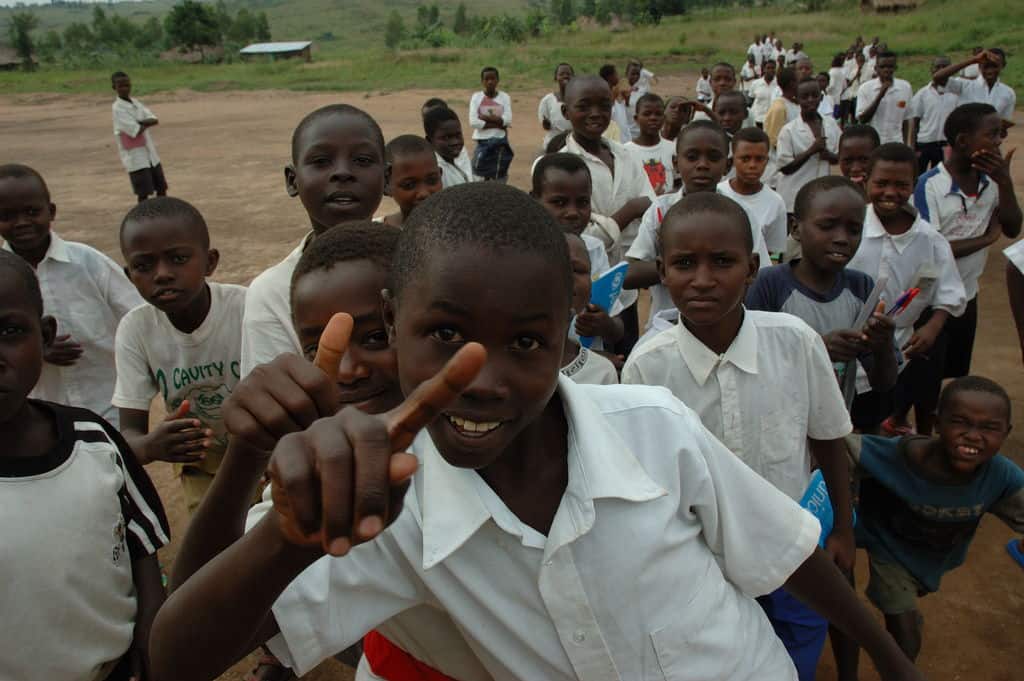 Somehow, buying jewelry didn't seem as important as before. Even though I'm a student, I thought I could spare $20 to help UNICEF raise money for children in need everywhere. My grandmother gave me a big hug and said, "You're just like your mother, do you know that?"
Even if you don't have money to spare, there are UNICEF volunteer programs where you can lend a hand and do some real good.