Welcome to our unbiased review of the Original Grain Men's Watch – a remarkable timepiece that promises luxury, functionality, and style. As watch enthusiasts ourselves, we're excited to dive deep into every aspect of this quality wristwatch – from design features to customer service experience – all while keeping it honest and objective.
So join us as we uncover the true value behind this eye-catching watch; trust us when we say you don't want to miss out on this comprehensive review.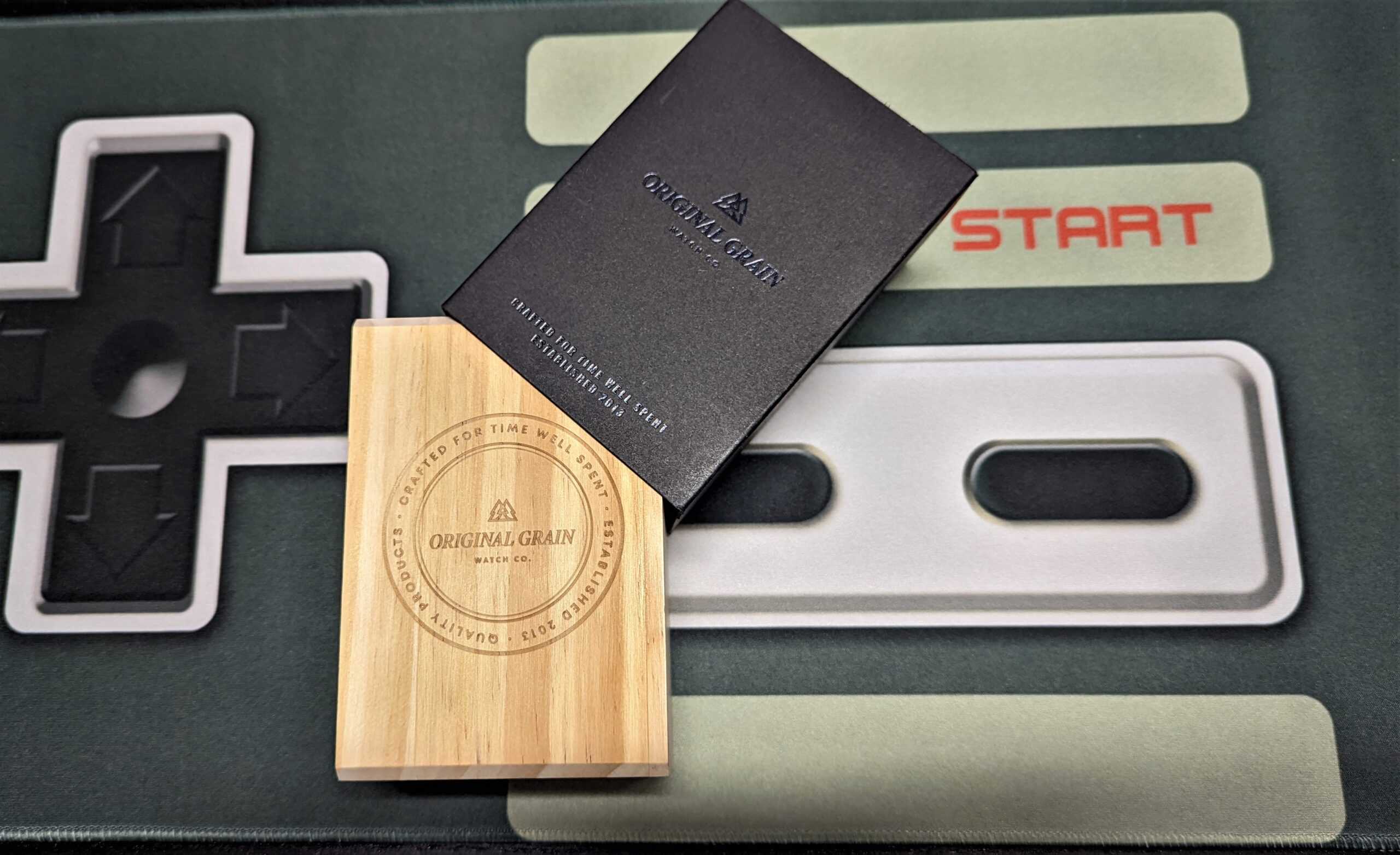 Table of Contents
Design And Features Of Original Grain Brewmaster Silver Barrel Chrono 42mm
The Original Grain Men's Brewmaster 42mm watch boasts a unique and eye-catching design, featuring a silver analog face with wood grain accents and a durable stainless steel casing.
Materials And Build Quality
One of the most interesting aspects of the Original Grain Men's Brewmaster Silver Barrel Chrono 42mm watch is its unique combination of materials and high-quality construction. As a watch enthusiast, you understand the importance of durability and functionality in your gear, which makes this watch an interesting option. The timepiece features German Oak wood sourced from reclaimed beer barrels paired with brushed stainless steel, adding both visual appeal and sturdiness to its design.
The fusion of these materials adds character to the Brewmaster Barrel design and ensures it can withstand daily wear or more challenging environments that watch enthusiasts might encounter. Additionally, Original Grain has taken extra care in selecting premium materials for their watches by focusing on sustainability – reclaiming oak barrels instead of cutting down new trees. This dedication to quality craftsmanship highlights their commitment to creating eco-conscious and reliable products for discerning customers like yourself. The use of stainless steel enhances durability while providing a sleek look, making the Men's Brewmaster 42mm watch a stylish yet practical accessory suitable for any occasion or environment demanding robustness as well as style.
Dial And Display Features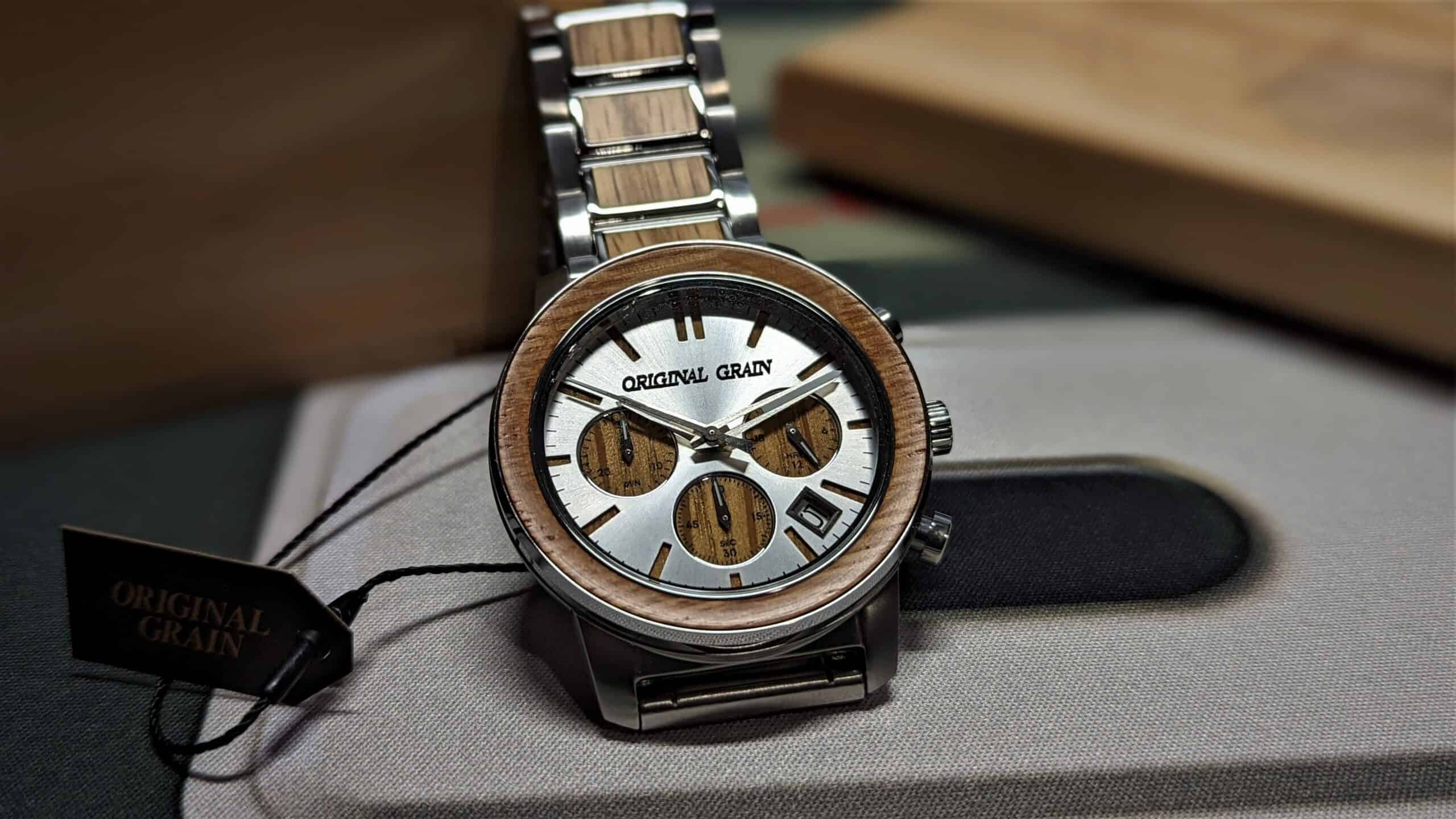 The Original Grain Men's Brewmaster Silver Barrel Chrono 42mm watch boasts an elegant dial and display, making it a functional timepiece and a stylish accessory for watch enthusiasts. The intricately designed dial stays true to the brand's commitment to using sustainable materials, ensuring that you contribute to eco-friendly efforts while sporting this stunning timepiece. The case is made out of two layers of materials. The bottom layer is wood, and the top layer is stainless steel. The stainless steel layer features cutouts for the hour markers and the three sub-dials.
The three sub-dials consist of seconds and a minute dial for the chronograph feature, and the third subdial is for the 24-hour clock. The dial has a date window between the 4 and 5 o'clock hour markers.
Bracelet And Clasp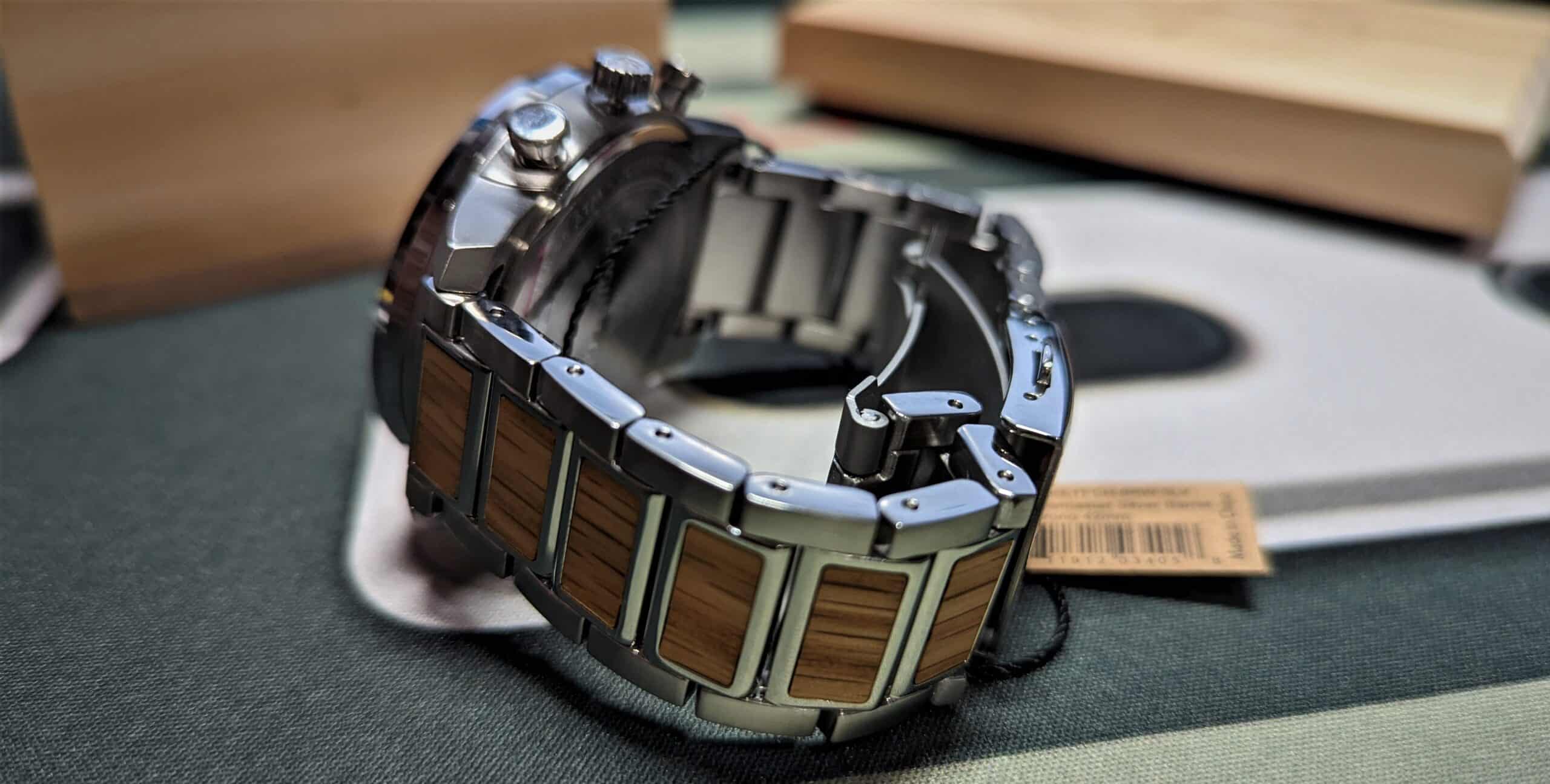 One of the design aspects that sets Original Grain Men's Brewmaster 42mm silver watch apart is its unique bracelet and clasp. Crafted with a combination of stainless steel and reclaimed German oak, this watch pays homage to traditional whiskey barrels – an interesting offering for watch enthusiasts who appreciate watches with a touch of history behind them. The use of whiskey barrel wood not only makes each timepiece distinct but also infuses it with undeniable character. The bracelet is 21mm wide and is quite comfortable on the wrist; it comes with a couple of additional links for those with thicker wrists.
Customer Service
The Original Grain Men's Brewmaster 42mm watch is a high-quality timepiece that comes with an impressive array of features. However, customer service is also important for watch enthusiasts looking to purchase this watch. Fortunately, Original Grain Watches has excellent customer service that you can count on if you have any questions or concerns about your watch.
Whether you're having trouble with the automatic movement or need help adjusting the strap and clasp, Original Grain Watches' customer support team is always available to assist you. Additionally, they offer a 1-year warranty on all of their products, ensuring that you're covered in case anything goes wrong with your new watch. Overall, when it comes to customer service and support for your timepiece needs as a watch enthusiast wanting quality goods for survival situations- Original Grain Watches delivers without fail!
Movement Of Original Grain Men's Brewmaster 42mm
The Original Grain Men's Brewmaster 42mm features a quartz Epson VR32B movement with good accuracy and precision, making it a reliable timepiece for any occasion.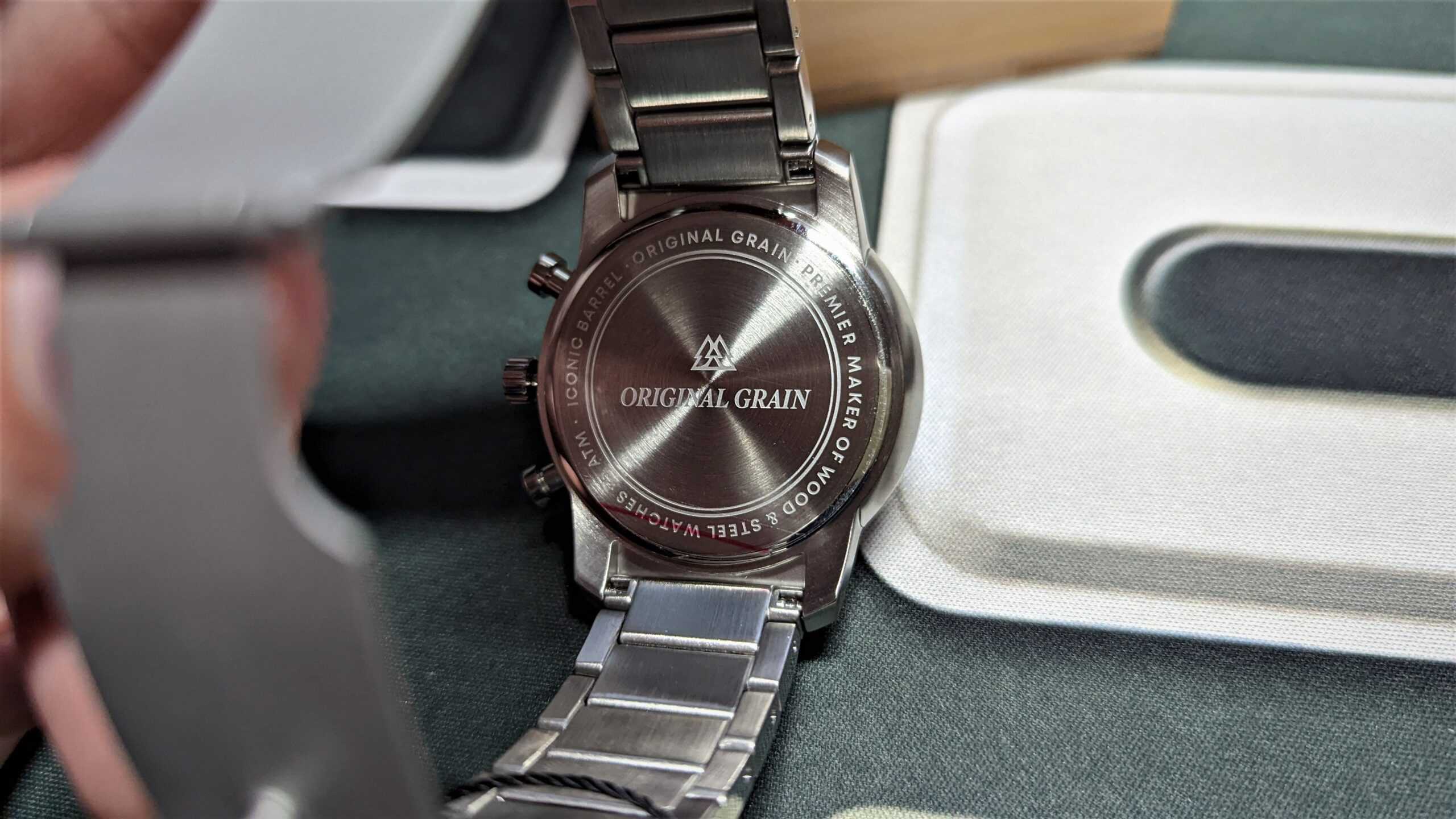 Comfort And Wearability Of Original Grain Men's Brewmaster 42mm
The size and weight of the Brewmaster Silver Barrel Chrono 42mm are impressive. The watch is not too big, making it comfortable for people with smaller wrists to wear. It is also lightweight but not too light to feel cheap, which makes it easy to wear for extended periods without feeling weighed down. In addition, the adjustable band means that you can customize the fit to your liking.
Water Resistance
Water resistance is a crucial factor to consider when choosing an outdoor or adventure watch like the Original Grain Brewmaster Silver Barrel Chrono 42mm watch. Water-resistant timepieces are designed to resist water infiltration, keeping your watch safe from damage when exposed to rain, splashes, and even shallow-water activities like swimming. The watch is water resistant to 5 ATM (50 meters); however, due to its wood construction, it's recommended not to be submerged in water. A splash of water on the watch here and there should be fine.
Key Highlights
The Original Grain Men's Brewmaster 42mm watch has its fair share of strengths and weaknesses. Here are some key benefits and drawbacks that watch enthusiasts should consider:
Unique design: The combination of silver and wood gives the watch a unique and stylish look.
Durable materials: The watch is made with high-quality materials, including mineral crystal, stainless steel, and reclaimed wood.
Quartz movement: The watch has a quartz movement that does not require manual winding, meaning it's always ready with the correct time, even if you don't wear it for a few days or weeks.
Water-resistant: With a water resistance rating of 5 ATM, the watch can withstand brief exposure to water, such as rain or hand-washing.
Good customer service: Many customers report positive experiences with Original Grain's customer service.
Is Original Grain Men's Brewmaster Silver Watch Worth Buying?
If you're a watch enthusiast looking for a stylish and durable watch, the Brewmaster Silver Barrel Chrono 42mm watch is certainly worth considering. This eye-catching timepiece boasts an impressive design with its barrel-shaped silver case, wooden bezel, and stainless steel band. Its quartz movement ensures accuracy and precision, while the watch's water resistance feature makes it suitable for outdoor activities.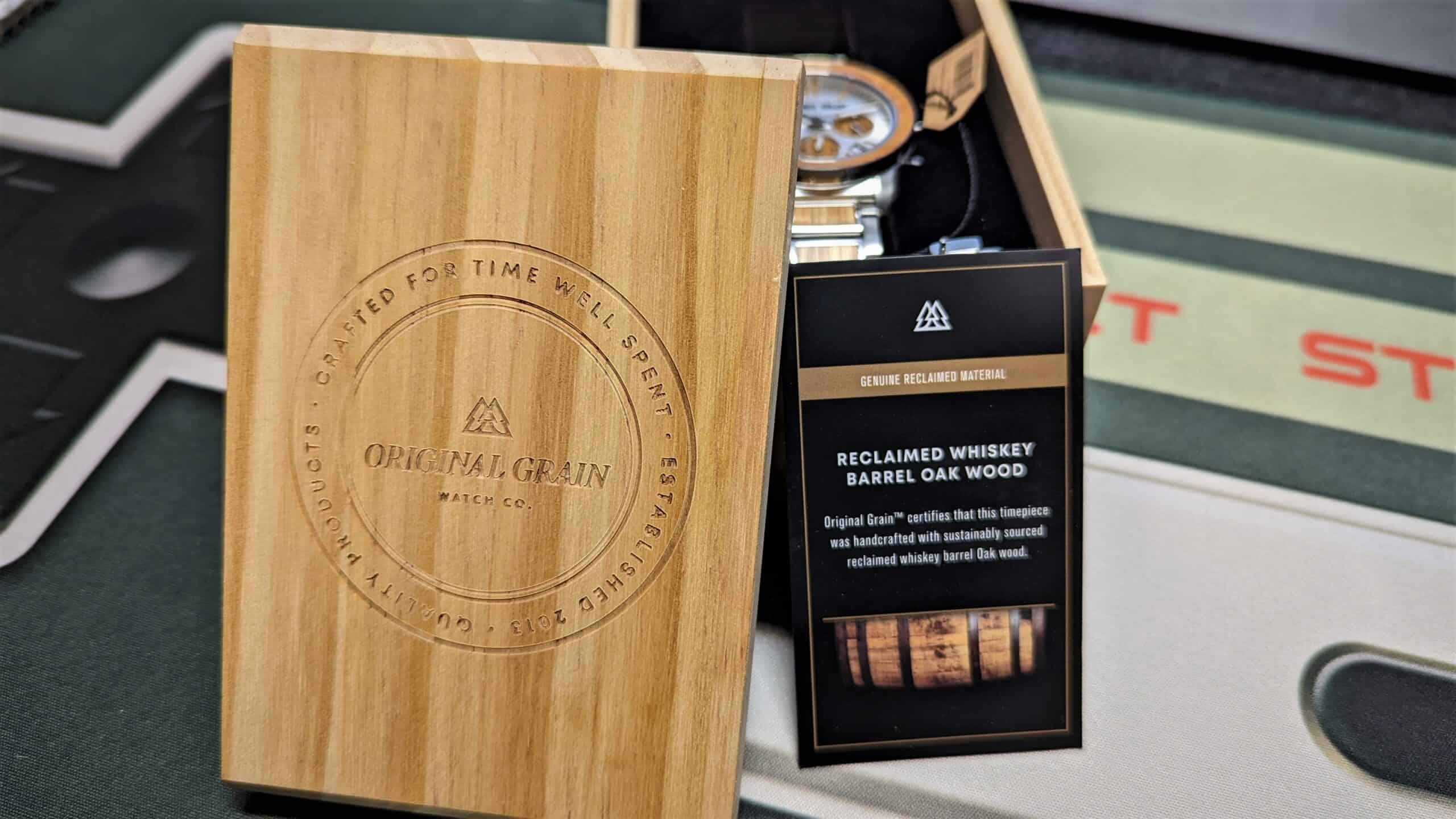 The Original Grain Brewmaster Silver Barrel Chrono 42mm watch is currently priced at $239 (regular price $299). Other versions of the watch are priced higher, and prices can reach $669 watch + pendant and ring bundle.
Buy the Original Grain Brewmaster Silver Barrel Chrono 42mm watch.