I'm a big fan of the outdoors and go on a lot of hikes, especially in the spring and summer. One of the biggest problems with going on a longer hike, that I find, being uncomfortable in my pants and not having enough pockets to store essential items like keys and wallets. Most pants come with a decent number or pockets but there's always the risk of your wallet or car keys falling, which would be a major disaster in the wilderness.
The solution? Trekka – the ultimate adventure pants. Unlike other hiking/adventure pants, the Trekka pants look like a normal pair of pants without tons of seams and zippers, which are supposed to make those lesser pants look tough, and they're usually on the pricey side.
Trekka pants are currently being crowdfunded on kickstarter.com, for an early bird pledge of $79 (or $89 for regular pledge) you can reserve yourself a pair of these pants; want multiple pairs, there are pledge amounts available for multiples, which also provide savings per pair of pants.
The Trekka pants come with a variety of features, the pants come with 6 pockets (2 hidden front zippered, 2 tanto style front, and 2 rear pockets), magnetic button, "bugger-off" insect shield, stretch material, anti-microbial, and SPF 50.
I think these pants are pretty cool, especially with the insect repellent treatment, which should (in theory) keep mosquitoes, ticks, flies and other pests away. The anti-microbial and SPF50 treatment are also an added bonus and protection against the elements.
I think these pants are fairly priced, as a nice pair of pants don't cost much less than Trekka pants, and those pants don't offer the features and versatility of Trekka adventure pants.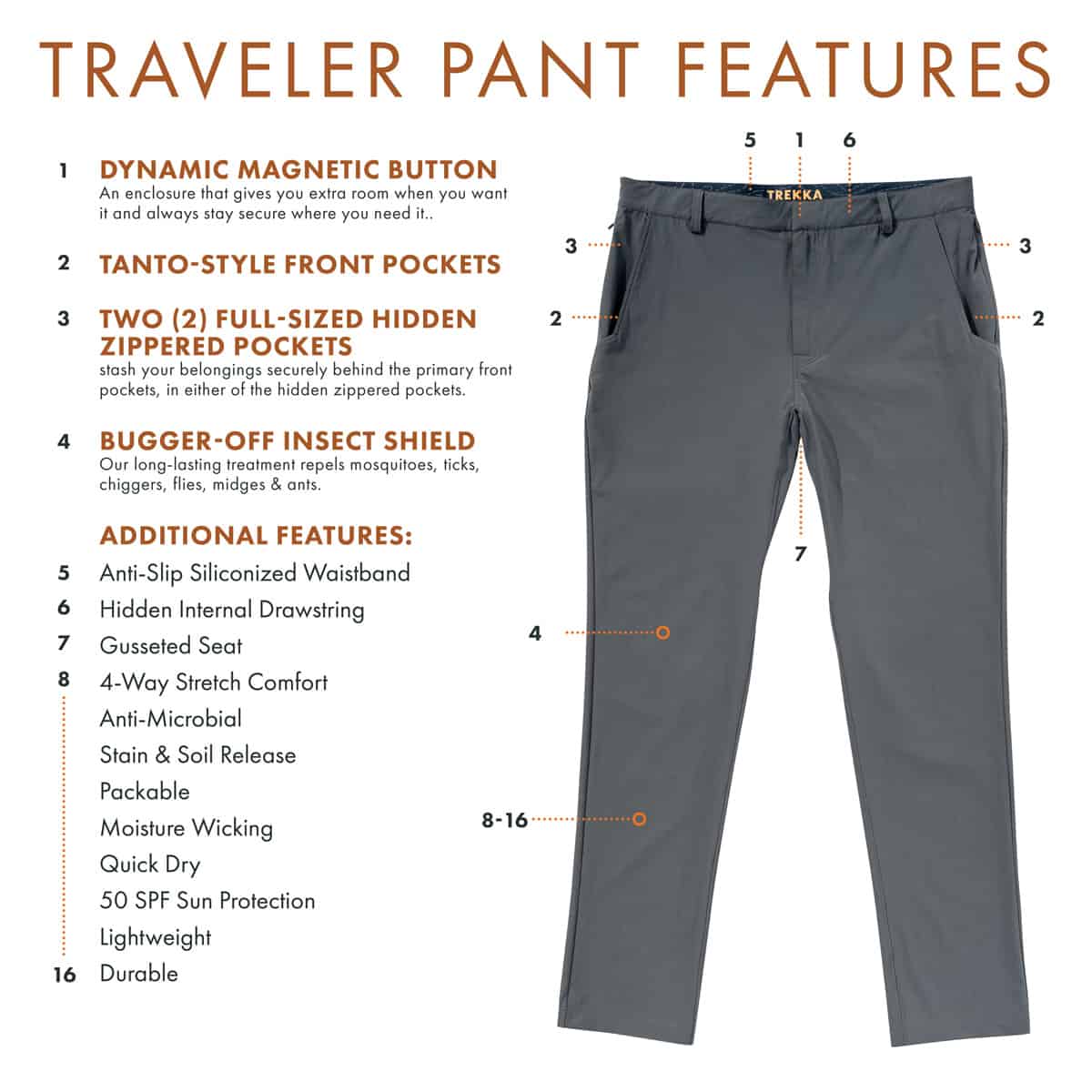 For more information on Trekka, please visit their kickstarter page.