Kenya is a hub for unforgettable safari destinations loaded with sightings of the big 5, the big cats, and spectacular scenes. The country has been repeatedly voted as the best safari destination for years on a row by the World Travel Awards.
The Diani Beach, located in the Kenyan Indian Ocean coast, is a rare gem that attracts lovers of white sand beaches from all corners of the world. Put simply, with endless beauty and tourist attraction sites, you cannot resist Kenya's allure.
But which are the best places to visit during a safari trip to Kenya? To help with your search, James Gatheru, the managing director of AjKenyasafaris.com, shares the 5 best Kenya safari destinations.
1. Maasai Mara Game Reserve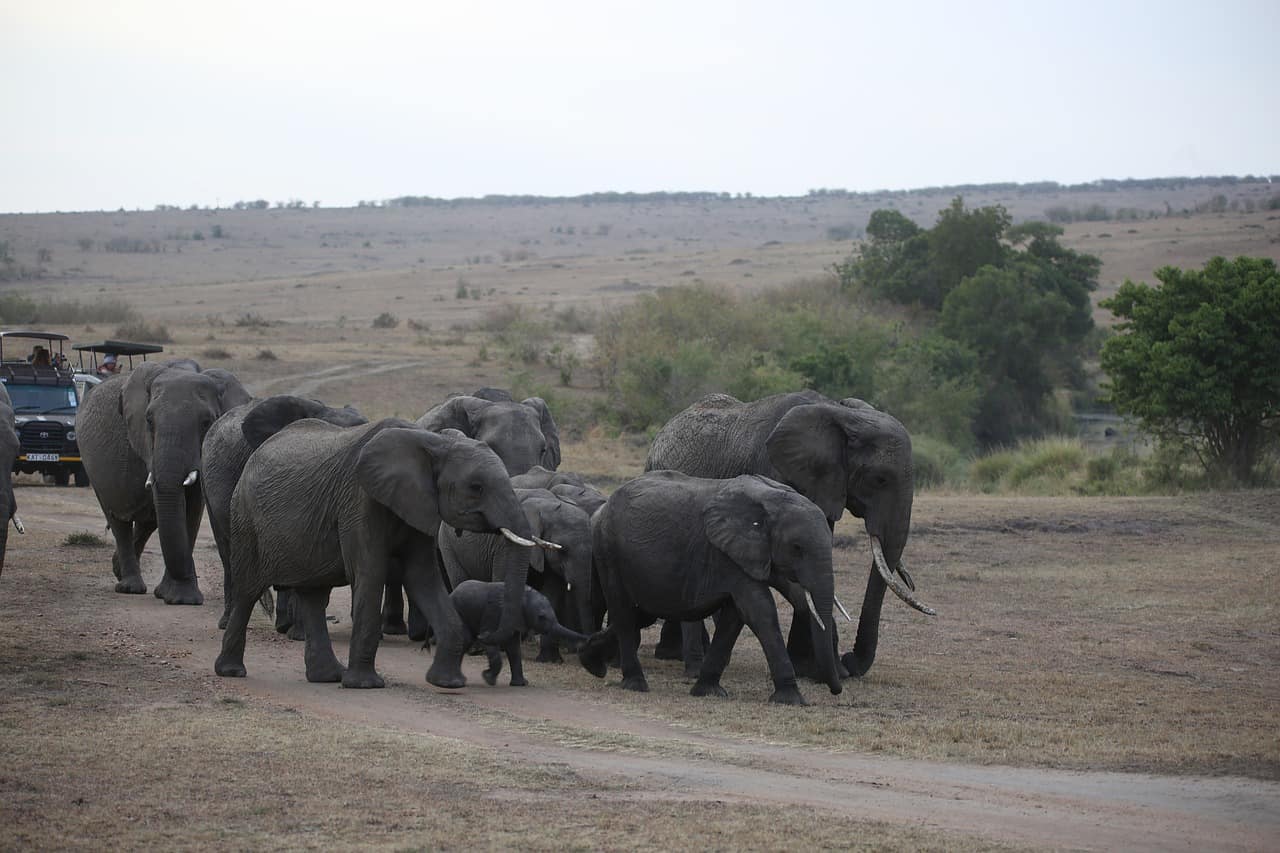 Covering about 1,510 km2 of wide-open grassland plains, the celebrated Maasai Mara Game Reserve is located approximately 7 hours drive from Nairobi city. The park, together with the Serengeti National Park in Tanzania, is home to the great wildebeest migration.
During the annual event, over 2 million wildebeest, zebra, and gazelle trek from the Serengeti National park into Kenya Masai Mara Game Reserve.
The wildebeest migration is ranked as the largest overland migration on earth, and in 2007, it was declared one of the Eight Wonders of the world.
Maasai Mara Kenya stands out in delivering the perfect spots to see and get close to large populations of the big cats, including lions, cheetahs, and leopards as they hunt.
Additionally, other wildlife such as elephant, rhinos, spotted hyenas, buffaloes, servals, snakes, jackals, foxes, antelopes, and over 450 bird species can be traced here.
In the Mara River, you'll spot hippos and crocodiles lurking. Let's not forget the hot air balloon rides that'll leave you drooling over the panoramic and unforgettable views of the expansive reserve as well as the wildlife. Camping, night game drives, visits to Maasai cultural villages, bush dinners, lunch, breakfast, and accommodation are all available within the park.
For lovebirds, the Mara provides the ideal spot for proposals, getaways, and nature-filled photography.
You can travel here by air or by road, which is an adventure itself. The secret to a great wildlife safari in Kenya is planning your trip with locally-based tour operators such as Masaimarasafari.in. Their guides were born and raised in Kenya and they will effortlessly guide you to the best spots for wildlife spotting.
2. Diani Beach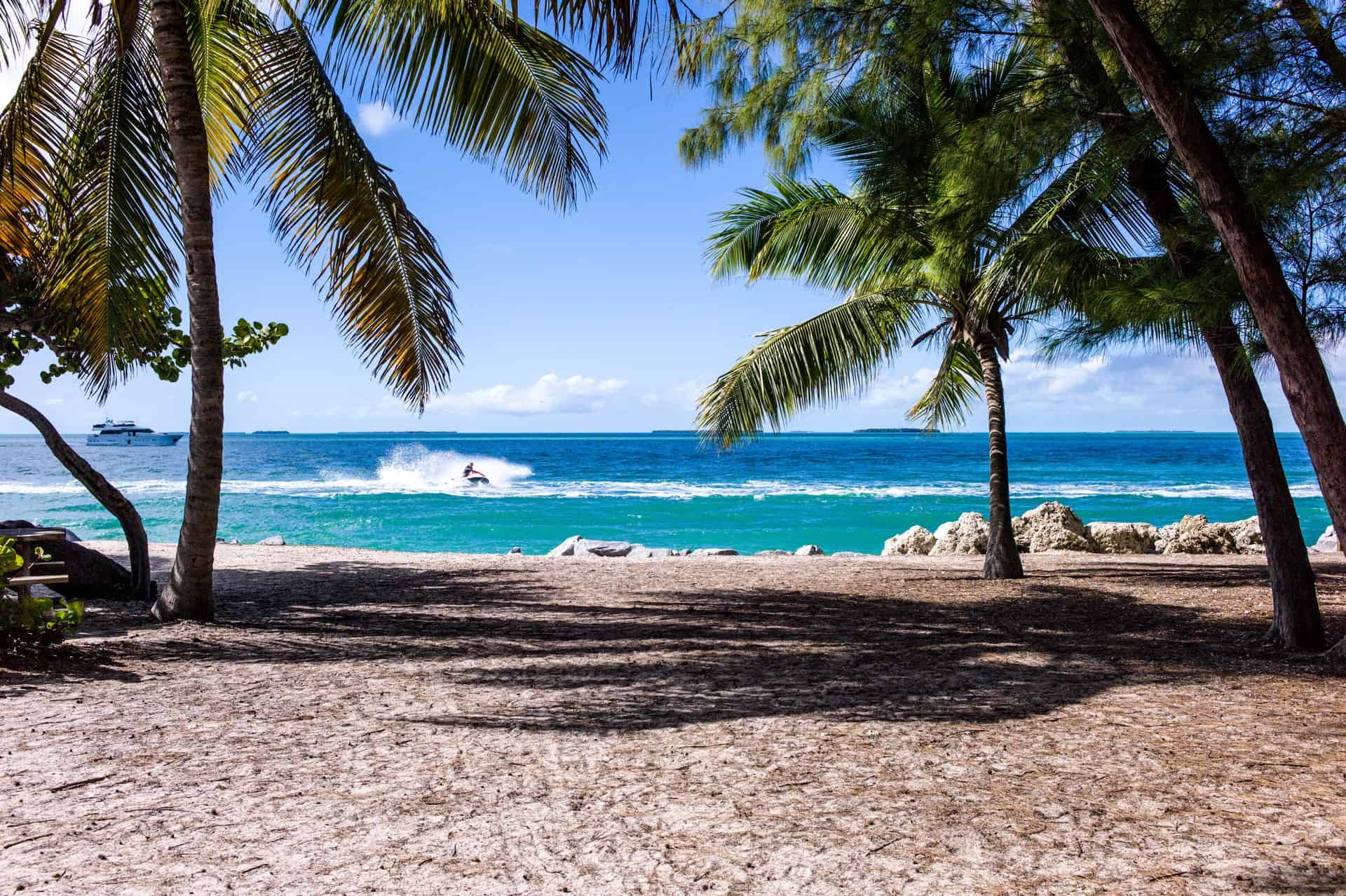 Awards don't come easy, but Diani beach has scooped the 'best beach destination in Africa' for five successive years, and we'll tell you why. Located along Kenya's coast, Diani is a beautiful 17km stretch of bright, white, and soft sand.
It is lined with fine-looking palm trees, lush vegetation, and surrounded by warm turquoise waters which makes it one of the must-visit places during a Kenya safari and beach holiday. In fact, Diani and Masai Mara game reserve are the two most popular Kenya holiday destinations and rightly so.
The pristine beach flaunts a gorgeous coral reef with intriguing marine life, which can be spotted when swimming, scuba diving, snorkeling, or doing boat safaris. Some of the most adventurous activities to enjoy during a trip to Diani will see you choose between diving with dolphins or sea turtles, spotting whale sharks, or visiting a nearby marine life reserve.
You can also engage in beach sports such as kitesurfing, paddling, skydiving, windsurfing, and more. If you're feeling adventurous, take up the adrenaline rush skydiving experience for stunning views of the beach from a bird's view angle.
Away from the water, take guided walks through sacred forests of the Kenya people, visit the monkey sanctuary where you'll watch black and white colobus monkeys, or even enjoy a scenic view of Shimba Hills Reserve Park that overlooks the Indian Ocean.
Diani Beach is well-served by excellent beachside facilities, including resorts, nightspots, restaurants, where you're treated to five-star accommodation, drinks, and local cuisine.
 3. Lake Nakuru National Park
Located on the floor of Great Rift Valley, Lake Nakuru's lures you with eye-catching and colorful scenery that hosts a wide diversity of flora and fauna. At first glance, you might mistake the lake for pink color, only to notice the leggy pink flamingos and white pelicans that are a regular here.
You'll be stunned by the eco-diversity of its landscapes, which includes everything from the deep blue waters packed with plant species, euphorbia forests to bushy grasslands and acacia woodlands. The cascading waterfalls and rich landscape with spectacular escarpments, cliffs, and ridges also complement the park.
Equally, other brimming yet lovely birdlife will catch your eye. You'll also find a bounty of wildlife that spans from lions to the endangered Rothschild's Giraffe, white and black rhinos, waterbucks, leopards, hippos, to name just a few.
What's more, you can engage in outdoor activities such as hiking, picnics, camping, and game drives. Lake Nakuru's small area coverage means that you can exhaust the gorgeous scenery the park has to offer before sunset.
4. Amboseli National Park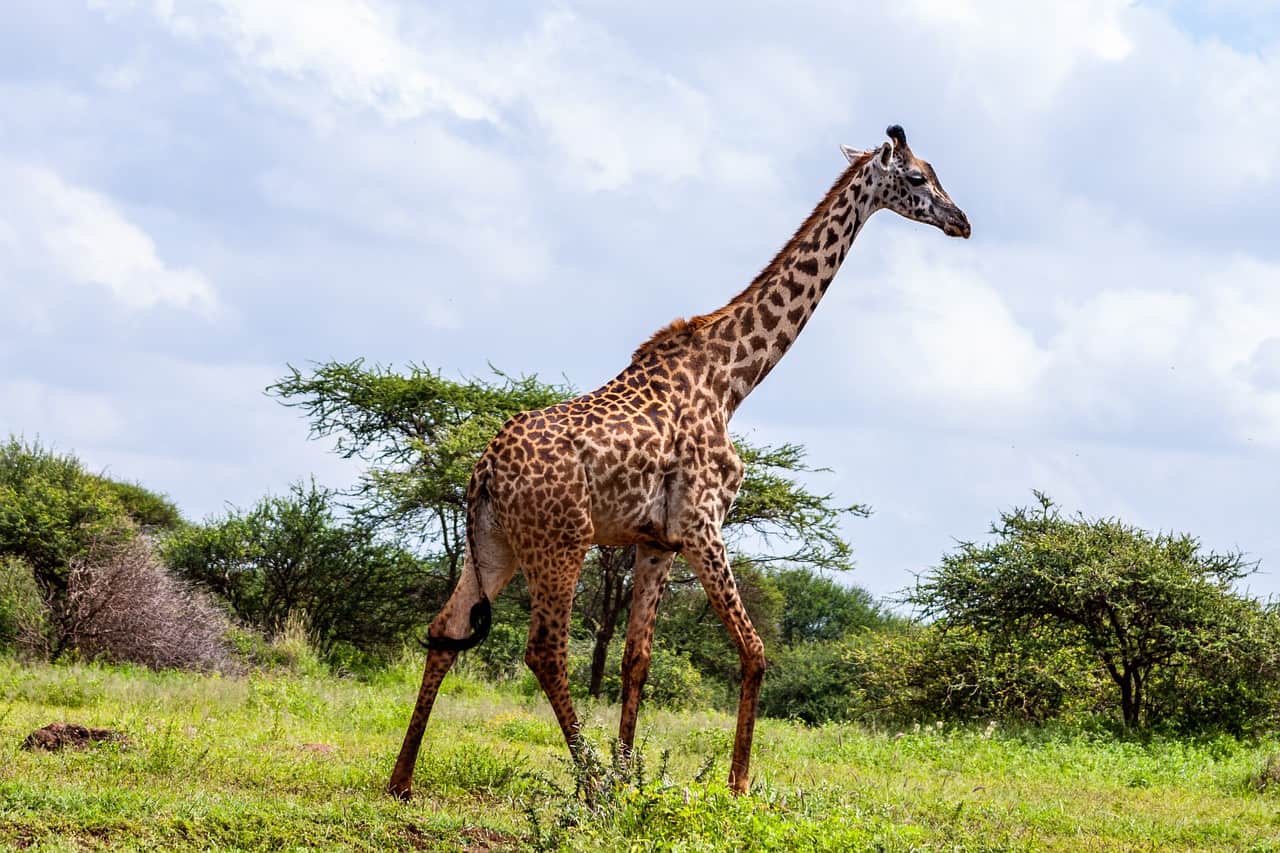 The Amboseli National Park will wow you with a plethora of stimulating sights. It's here that you get incredible glimpses of Africa's highest mountain, Mount Kilimanjaro.
There's also vast ecological diversity here ranging from the seasonal Lake Amboseli, swamps, wetlands, Sulphur springs to the savannah grasslands, and woodlands.
You'll spot and capture large herds of not just any, but long-tusked elephants graze, roam, and drink water from the springs. Besides, keep an eye for other big five animals, wild dogs, zebras, hippos, giraffes, buffaloes, crocodiles, hyraxes, giraffes, lesser kudus, gorgeous dik-diks to mention but a few animals.
Still, you will marvel at over the 600 species of birdlife found here. For magnificent views of the park and its natural world, head to the Observation Hill.
If you cherish African culture, specifically the famed Maasai community, be sure to drop by their village located by the park. You'll experience their rich, authentic culture firsthand and be fascinated by their striking Maasai beadwork that can make great gifts for loved ones back home. As dusk arrives, you get the chance to delight in the wilderness by the various campsites.
 5. Nairobi National Park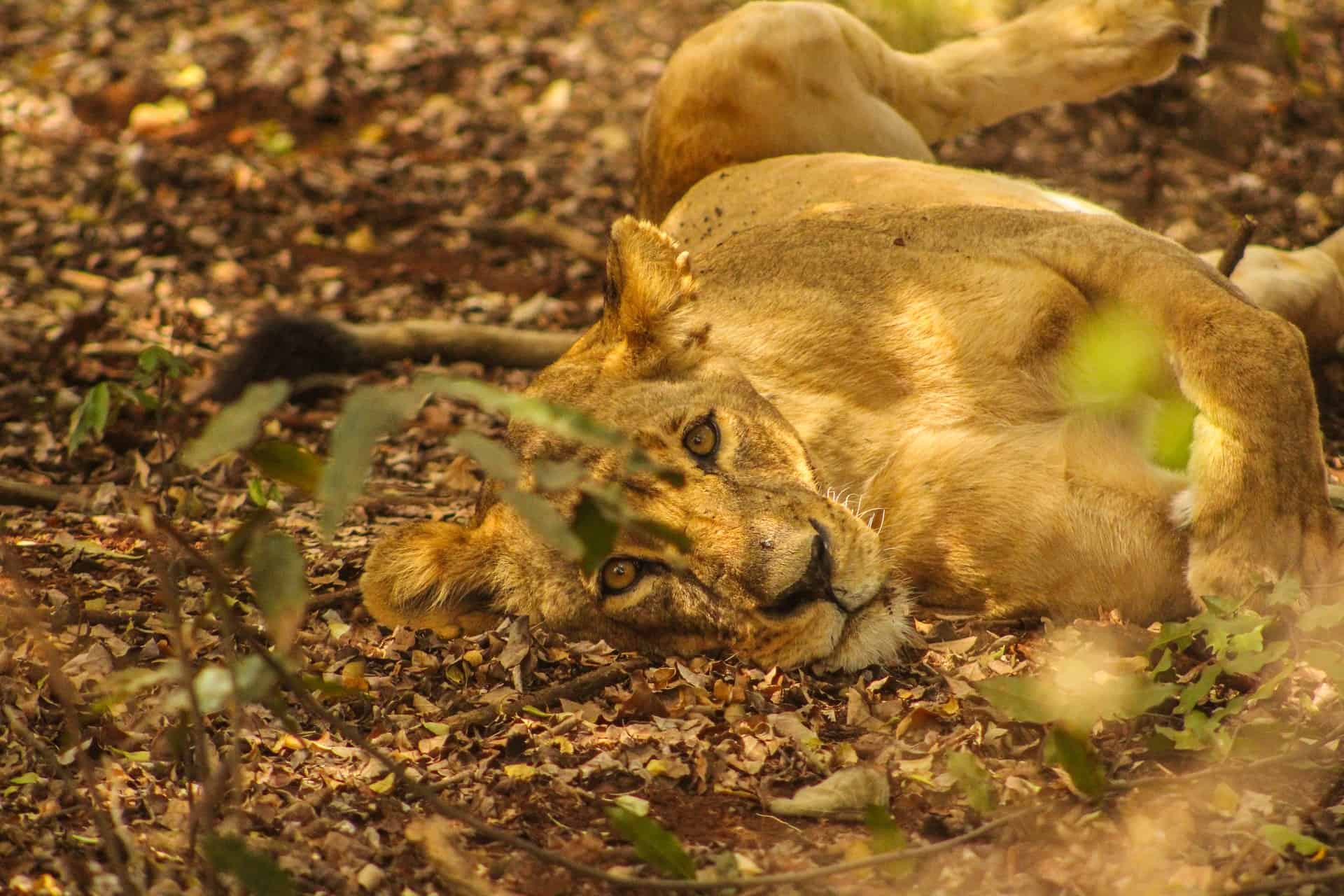 True to its name, Nairobi National Park lies a mere 7km away from the Nairobi city. On arrival, you'll undoubtedly love the sublime scenes of the open grass plains, scattered acacia bushes, serene river sections, and picturesque views of the city scrapers.
Nonetheless, wildlife is the real star of the show, and you'll encounter a wide variety of wildlife, including the lions, cheetahs, hyenas, leopards, giraffes, buffaloes, and the endangered black rhinoceros.
In addition, the park is home to a large population of wildebeests, warthogs, gazelles, elands, antelopes, zebras, ostriches, baboons, hippos, and many more. During day trips in Nairobi National Park, you will also have a chance to capture some of the over r 400 bird species, both local and migratory, that reside here.
Apart from the wildlife and the birds, there are plenty of activities on offer, including a visit to the Ivory Burning Site Monument, picnic sites, team building sessions, campsites, and bush dinners as you watch the nightfall in the city under the sun. You can either explore the park by safari walks traversing through a canopied bridge or game drives by designated or personal guides.
Wrapping-up
The Kenya safari destinations listed above not only promise but deliver unique experiences and adventures that remain etched in your memory for a lifetime! Why wait any longer? Go ahead and plan a memorable Kenya safari holiday with AjKenyaSafaris.com.