There are some basic rules of marketing that can be applied to advertising and branding in all spheres. However, the real estate market is not directed at regular buyers. Consequently, the approaches you use in marketing should not be average either. There are some real estate marketing tools that top experts use and that seem to drive great results. Keep reading to learn more about them.
How do we know if a strategy is working?
In marketing, it is as simple as possible: if you get more clients, it means that your approach is working. Real estate can mean more listings, rapid closing, or generally increasing your income. All your marketing efforts are aimed at making money, whether selling, pre-selling, renting, or looking for investors for a new project.
How do modern instruments differ from the ones we used twenty years ago?
They differ from them drastically! Everything has changed: you must use advanced visualization technologies, master social media marketing, and even aim at a different target audience. We are not saying that you should forget everything you knew about marketing in the old days — the golden rules still work, yet they have to be applied differently.
So let us take a closer look at the most powerful tools of modern real estate marketing.
1. Pro photography
This is far from a new approach, but it works like a clock. Making high-definition professional photographs can help you attract clients or investors and boost your business. Photos are also an integral part of social media marketing, which is highly efficient.
At the same time, this way of marketing requires a lot of effort and expenses: you need to pay for the photos, stage the setting perfectly, wait for great weather to get proper lighting, add interior elements that make the setting more appealing, etc. More successful companies opt for CGI images and virtual tours instead of photography.
2. Virtual tours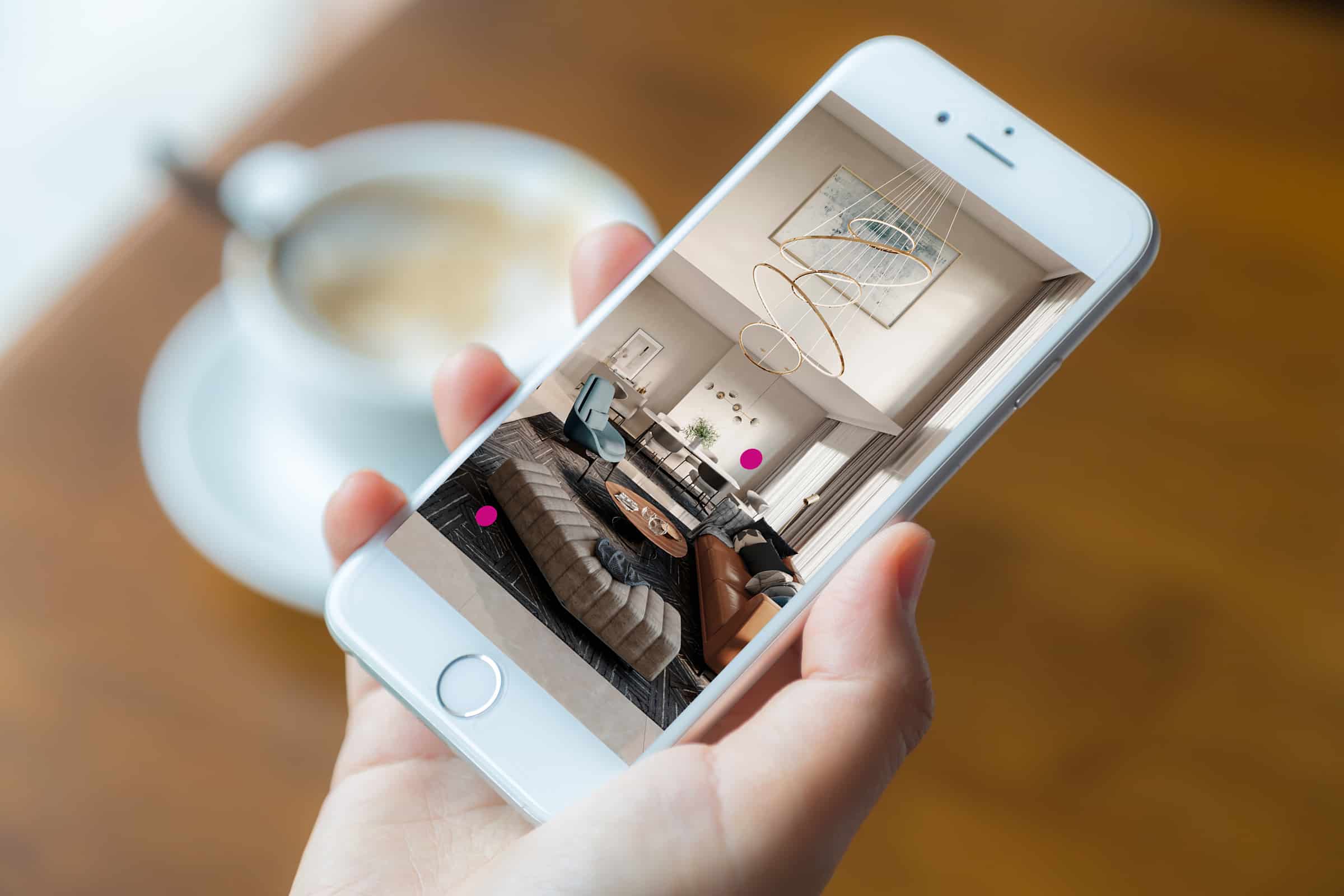 This is probably the most important part of any advanced real estate marketing strategy. As mentioned earlier, this approach is not as expensive and energy-consuming as making real photos. However, the result can be even more impressive. Modern CGI possibilities make them as realistic as a photo, and combining them into immersive virtual tours allows viewers to feel like they are visiting a sight.
COVID-19 restrictions that struck all business spheres in the last few years gave virtual tours a substantial boost — people could buy and sell the property without breaking the rules of social distancing and jeopardizing their health.
However, these are not the only advantages virtual tours bring:
allow you to take tours from any place in the world
are available 24/7
save your time and money on making the commute unnecessary
allow you to interact with the environment
give a sufficient understanding of what the property looks like
Needless to say, this is lucrative from the perspective of marketing as it attracts more people. These tours can also be published on various blogs, websites, and social media pages, which increases their visibility significantly.
You can also use them for marketing the property that has not been constructed yet — a luxury that photography deprives you of.
3. Online staging and virtual walkthroughs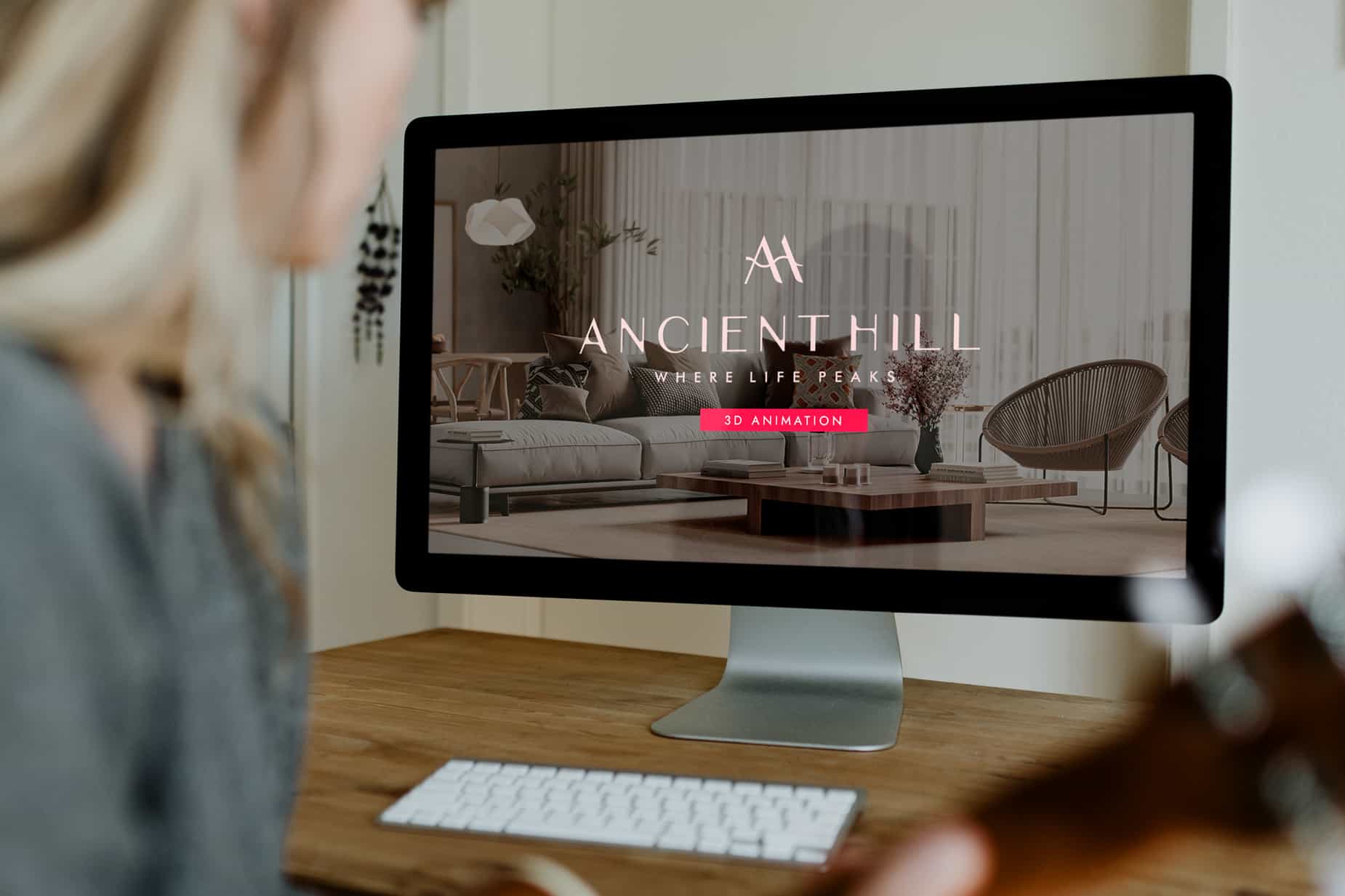 All real estate agents know how necessary staging is for making potential buyers interested. However, real-life staging is a full-time job that requires a lot of driving around and attention to detail. Virtual walkthroughs, on the other hand, are an easier yet more impressive alternative.
Unlike virtual reality tours, this approach does not allow viewers to interact with their surroundings or choose where to go within a simulation. Instead, they see a seamless video, fully composed of CGI. This video can also include music or information about measurements, textures, etc.
These videos are priceless for marketing because virtual tours are not supported on all platforms, but a walkthrough video can be shared anywhere.
What should your choice of tools depend on?
Of course, there is no solution that would suit everyone equally well. For instance, selling commercial and private estate is just as different from selling completed buildings and those under development. Different problems require different solutions. Consider these questions when choosing a marketing strategy:
Are you advertising buildings that have already been built, developments in progress, or concepts?
Are you looking for buyers or investors?
How much money are you willing to invest into your marketing strategy, and how quickly do you want it to pay off?
How long should your strategy be?
What is your target audience, and which platforms can reach them efficiently?
Answering these questions will help you choose an instrument or a combination of tools to meet your requirements perfectly. Regardless of your choice, it is also crucial to find experts to help you with their realization. The more complicated a technology is, the more drastically the difference between a properly performed and a poor realization is likely to be.
Bottom line
Real estate marketing is a complex task that requires a sufficient understanding of the market and your target audience. While some of the tools used in the past may still be effective to some extent, others will hardly bring you any advantages nowadays.
Suppose you analyze the marketing strategies of the most successful real estate companies. In that case, you will notice that they are not scared of making bold decisions and using the possibilities of modern software to its fullest potential. If you want to reach the same level of success, you need to adopt a similar approach to your marketing and branding strategies.
While professional photography is still a very effective tool for advertising various kinds of property, mastering new approaches, such as 3D walkthroughs and virtual reality tours, is the ultimate way to improve your marketing strategy and boost your business.