Everyone needs a dependable backpack for their everyday needs. It does not matter whether you need it for school, for work, or even for vacation. A reliable backpack can make or break the journey.
They Got Your Back
What people want in a backpack is simple enough – or so it would seem. These bags have to hold your things and protect them from damage due to bumps or drops that may occur. They also have to be comfortable enough to wear for long periods of time, and can withstand weather conditions. A good backpack also needs to be lightweight, slim, while still having the ability to look good after heavy regular use.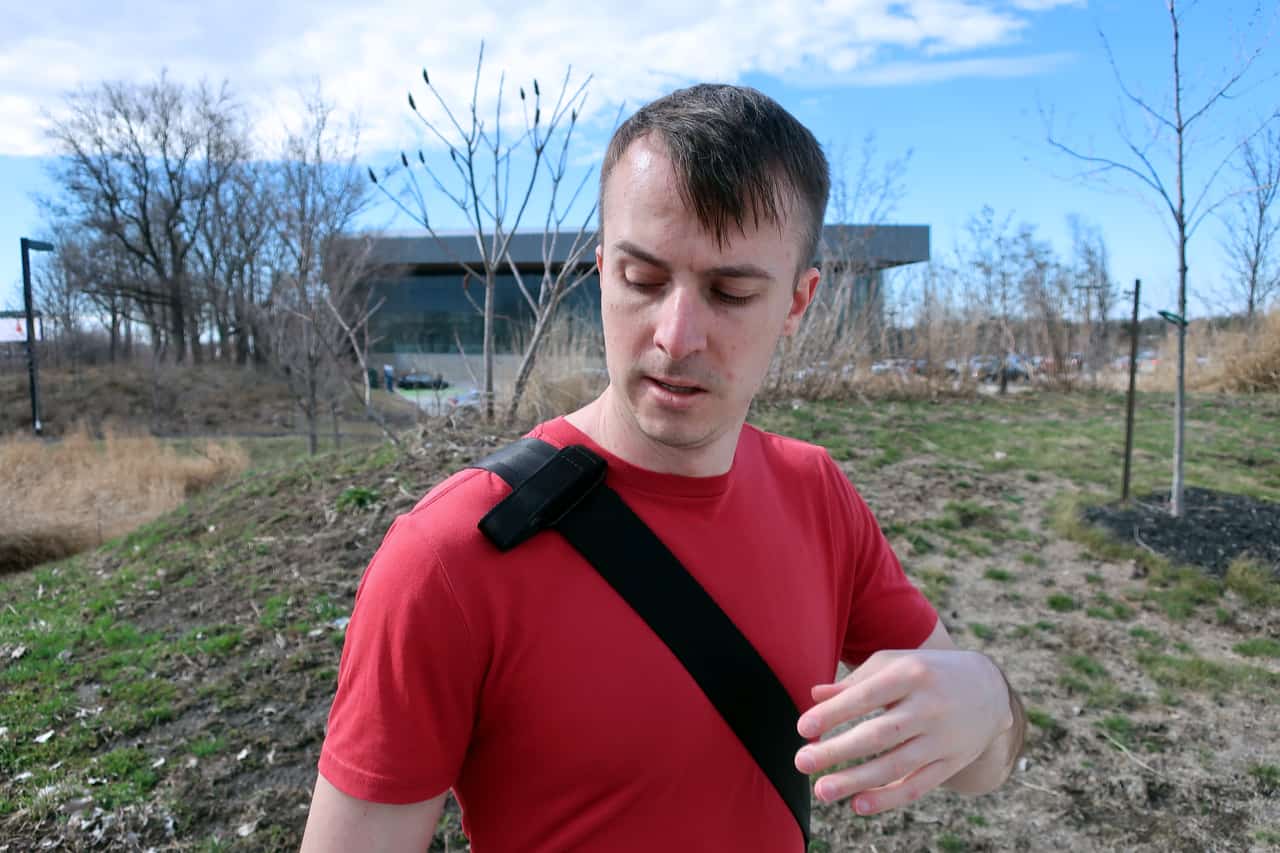 With these many factors floating around for the ultimate backpack, it can be difficult to make a choice. A lot of the time, people tend to sacrifice one feature over another. For those who want all of the upsides of a backpack with no negative, you may want to check out the Spar.
The Spar Backpack
The Spar is a sling-designed backpack perfect for daily travel. Its waterproof design makes it an excellent travel companion. You do not have to worry about rain dripping directly into it, as well as from the sweat off your back when wearing it. The contents stay dry no matter what happens in the outside world. Notebooks, mobile devices, important documents, and even food are safe from the perils of rain or shine.
Casual and Rugged
The sling design gives it a cool casual look. One can wear it for school, for work, and even while traveling on vacation. The colors of the bag do not stand out. The color schemes perfectly blend in the background. This means they can be worn with uniform or with casual clothes seamlessly without any clashes in style.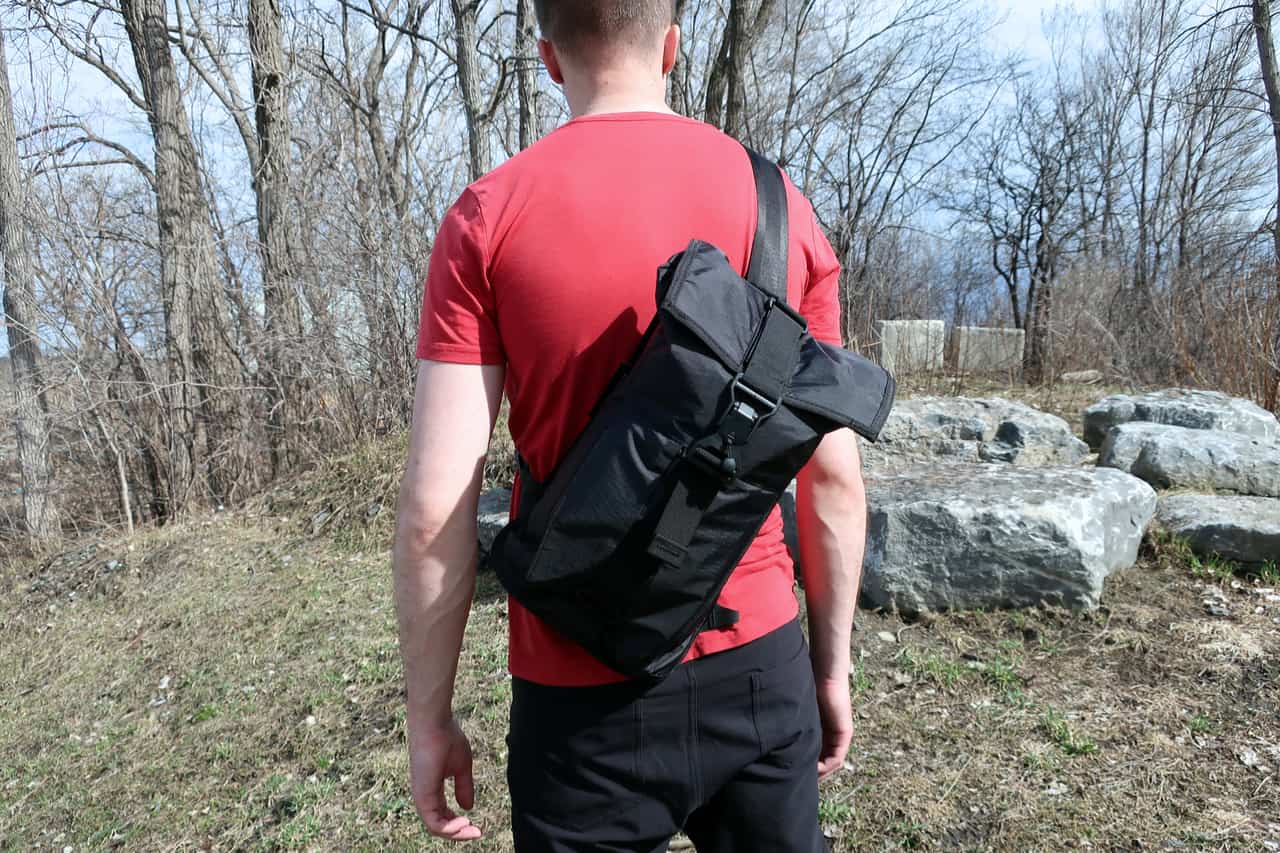 For a more serious purpose however, the Spar can also morph into a hiking backpack with the addition of an optional harness. The harness can provide a tighter fit for your chest and shoulders, offering a more rugged experience. This provides you with a backpack that is one with your movement, while also being more stable for your things. It is a perfect companion for adventurers looking to reach new heights.
Against the Elements
The harness, in combination with its waterproof properties, makes the Spar an excellent choice for mountaineers and adventurers. That way, you can have the freedom to do whatever you want without having to worry about your items constantly.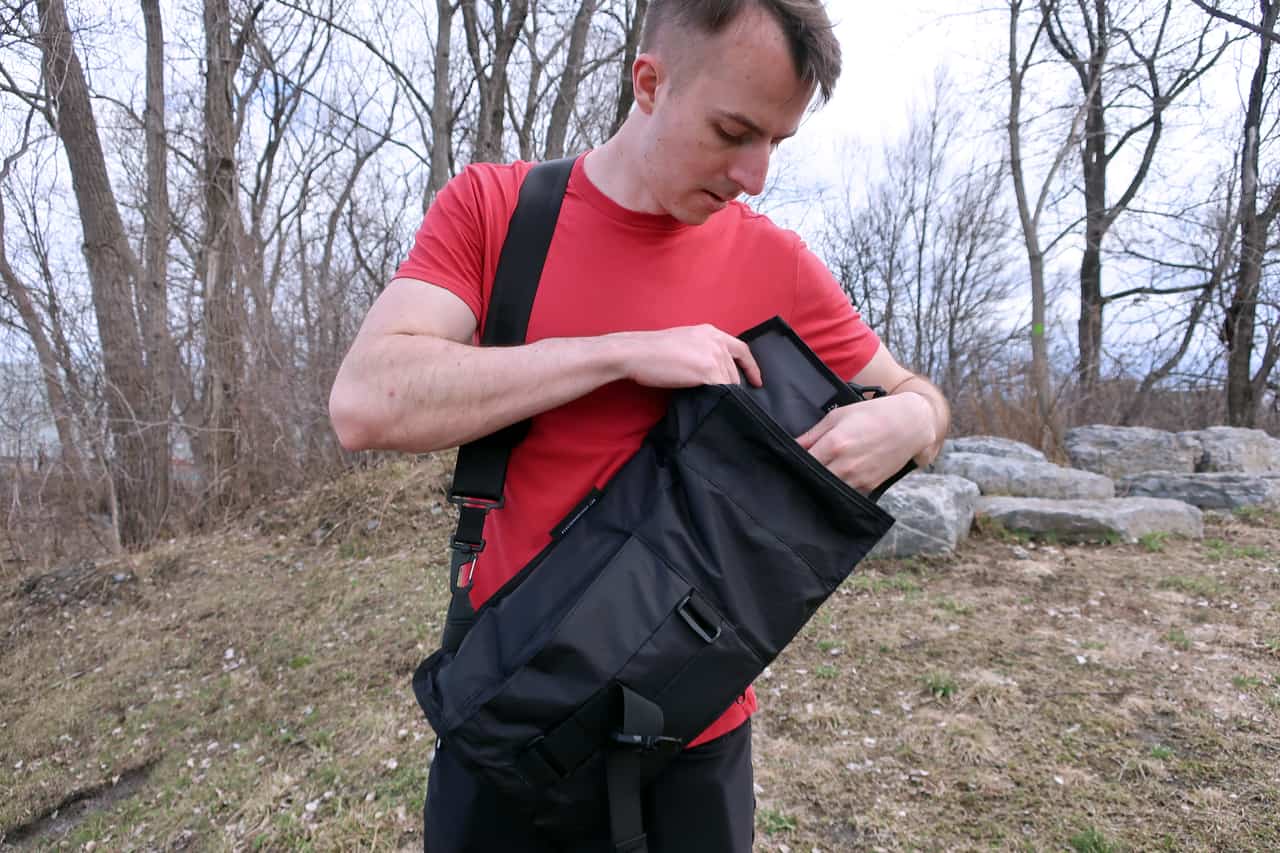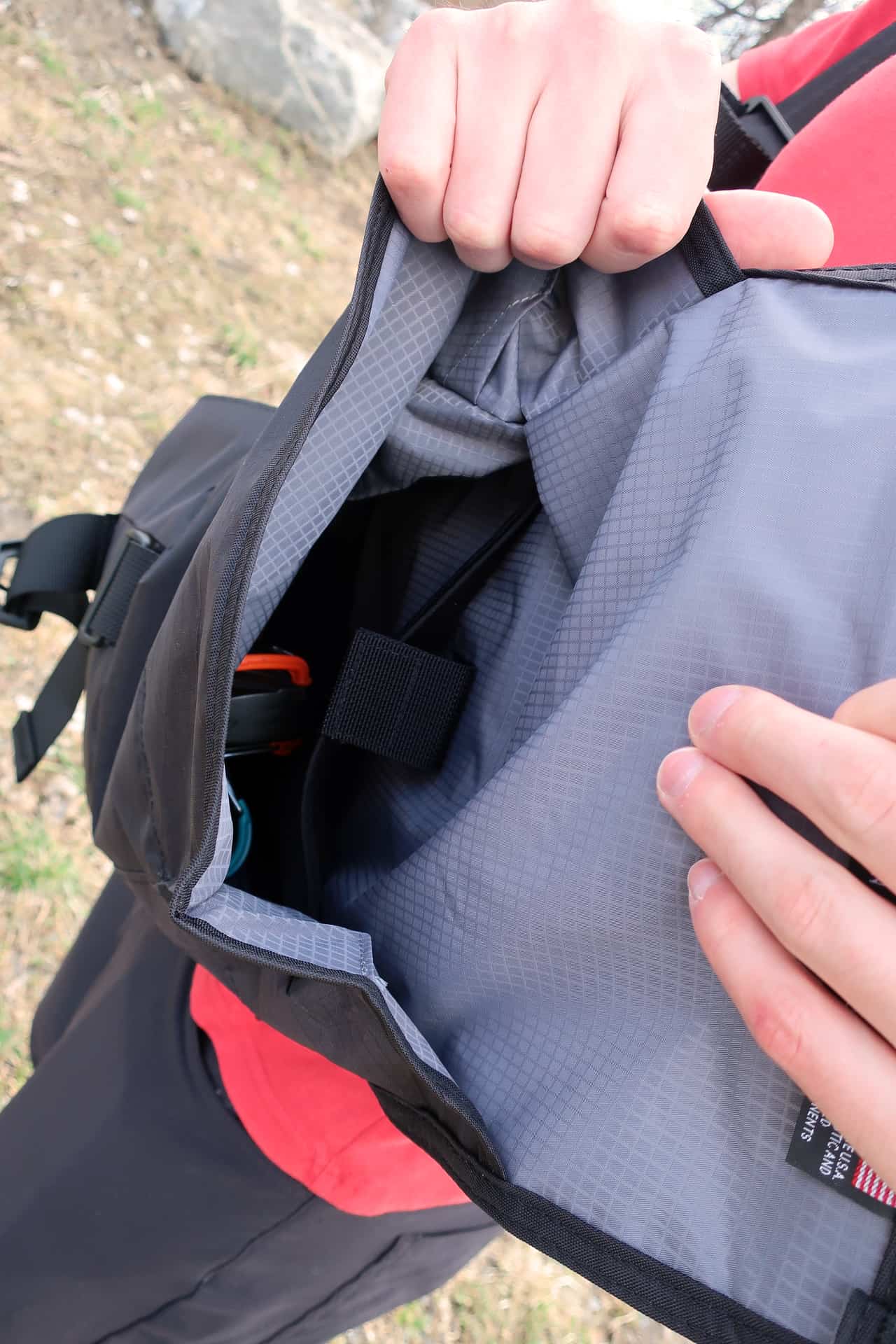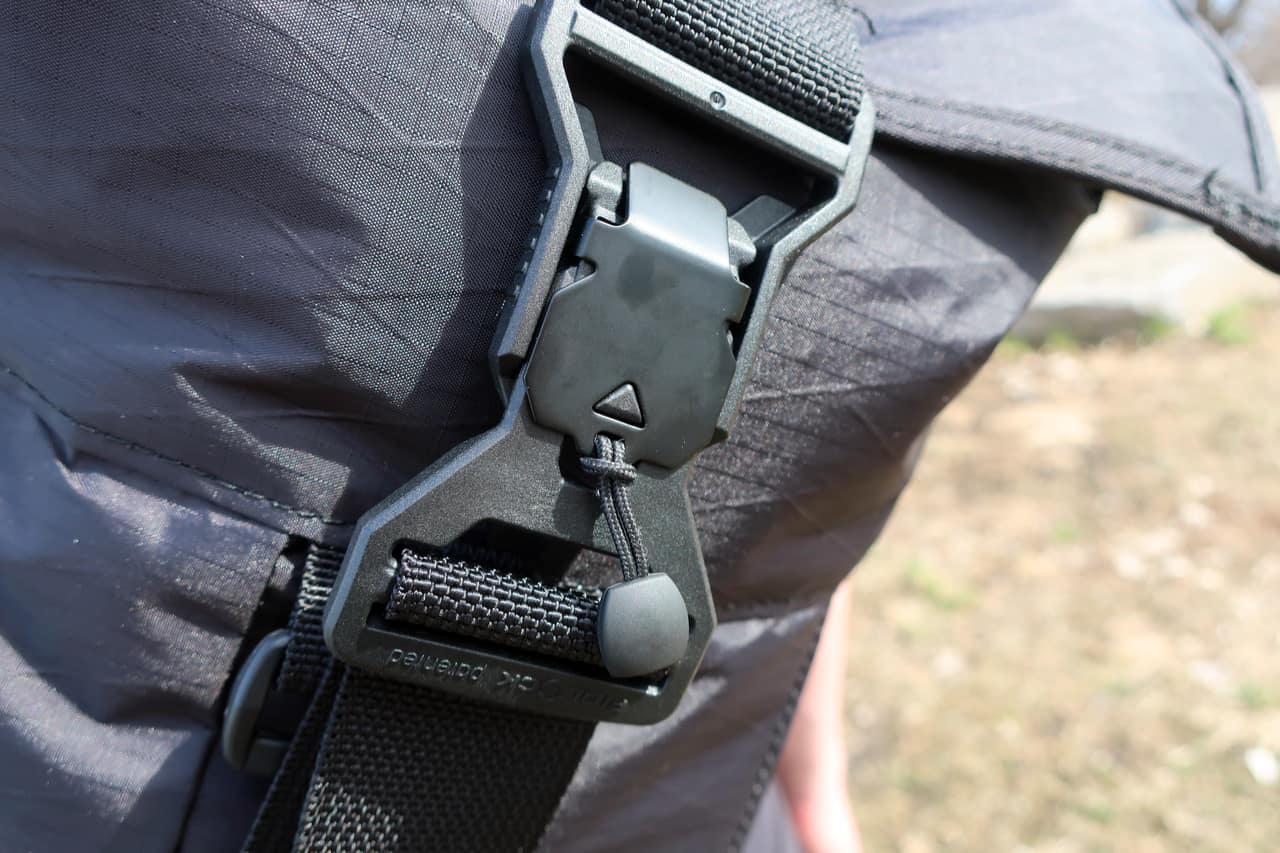 Another big plus for the Spar is that it is made of very durable material. The fabric used for the Spar can withstand scratches, bumps, and hits from the outside. It does not rip easily, ensuring that its contents are safe from external damage. The backpack is also incredibly lightweight. Traveling with it is no problem at all. When you are not using it, you can simply fold it away.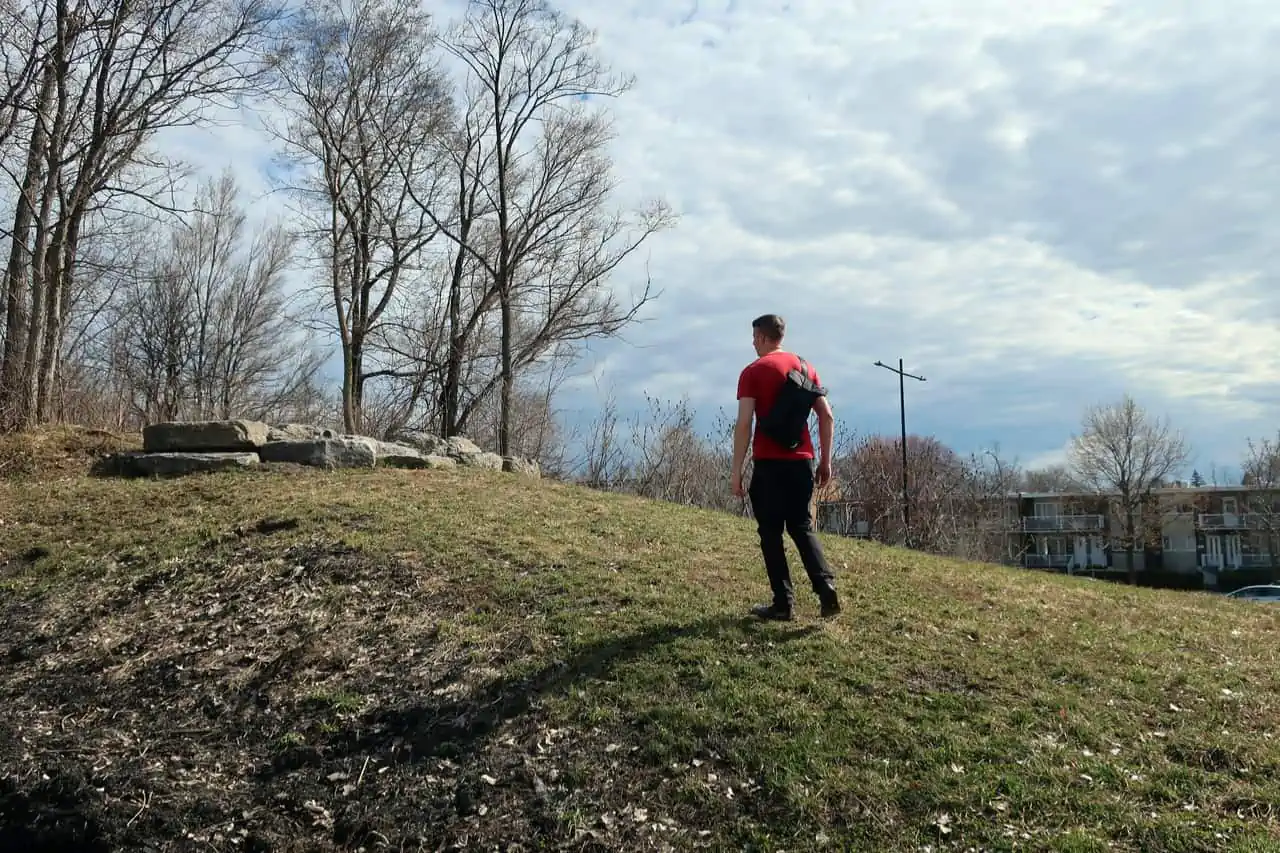 Those looking for the perfect backpack for any scenario should look no further than the extremely durable and versatile Spar.