We all know that recycling is important, but many people don't realize how little of our waste actually ends up being recycled into a usable product. Even after you wash and clean your recycled bottles and pop them into the recycling bin, there's a very good chance it will end up in a landfill anyway. Every day over 60 million plastic bottles are used and only about 9% of them recycled.
That's why I'm always excited to see projects using recycled plastics, such as water bottles, for consumer goods. When they're done right, like this Monarc Settra Series Duffel Bag – made from 50 recycled water bottles – then you won't even notice the difference. In fact, the material can have a fantastic finish.
Monarc Settra Series Duffel Bag
The all-new Monarc Settra Series bag is a premium all in one everyday carry (EDC) bag, that's very versatile. Not only are you helping the environment but also looking stylish with this bag, and the bag looks very durable, which means it should last a long time, saving more junk from ending in landfills.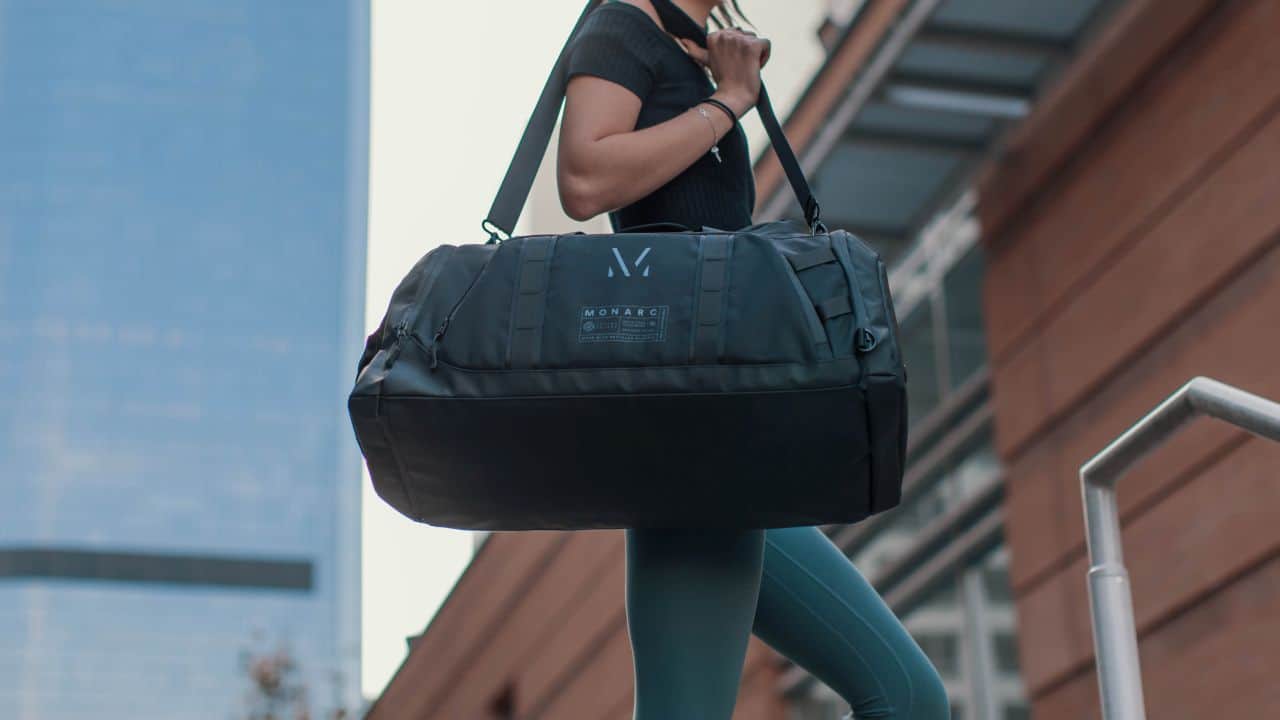 The Settra Series bag can be used as a duffel bag or a backpack, it comes with multiple straps that convert it easily from duffel bag to a backpack. The bags are water resistant and come with multiple add-ons for carrying various different items like camera gear, tech pocket, two compressions packs, laundry pack, and even a shoe compartment that comes with a ventilation hole. Additionally, there are multiple pockets on the inside of the bag to store all your travel accessories; these guys have thought of everything.
For a pledge of $99 US, you get the basic bag called "The Duffel Backpack". "The Traveler" is priced at $119, the set adds medium and large compression packs, and a laundry bag. "The Photographer" is priced at $129 and includes a Tech Pack and a Camera Pack, and so on.
To pledge, follow this link to their kickstarter campaign.