007. That's the name that comes to mind when you think of suave, sophisticated men who know how to dress for any occasion. And what does 007 wear? A tapered button-down dress shirt, of course. This type of shirt is perfect for stylish men with athletic builds, as it gives them a more streamlined look. But I had a big problem: I hate button-down dress shirts.
Or at least, I used to hate them. I've tried dozens of dress shirt brands over the years, from off-the-rack to high-end garments from brands like Outlier. But no matter what I did, I couldn't find a button-down shirt that fit me well and looked good. They were too baggy or tight in the wrong places, and the sleeves were often comically short for my long, monkey-like arms.
So out of desperation, I put out a call for help online. And that's how I found Tapered.
A dress shirt that looks like it came straight out of the James Bond collection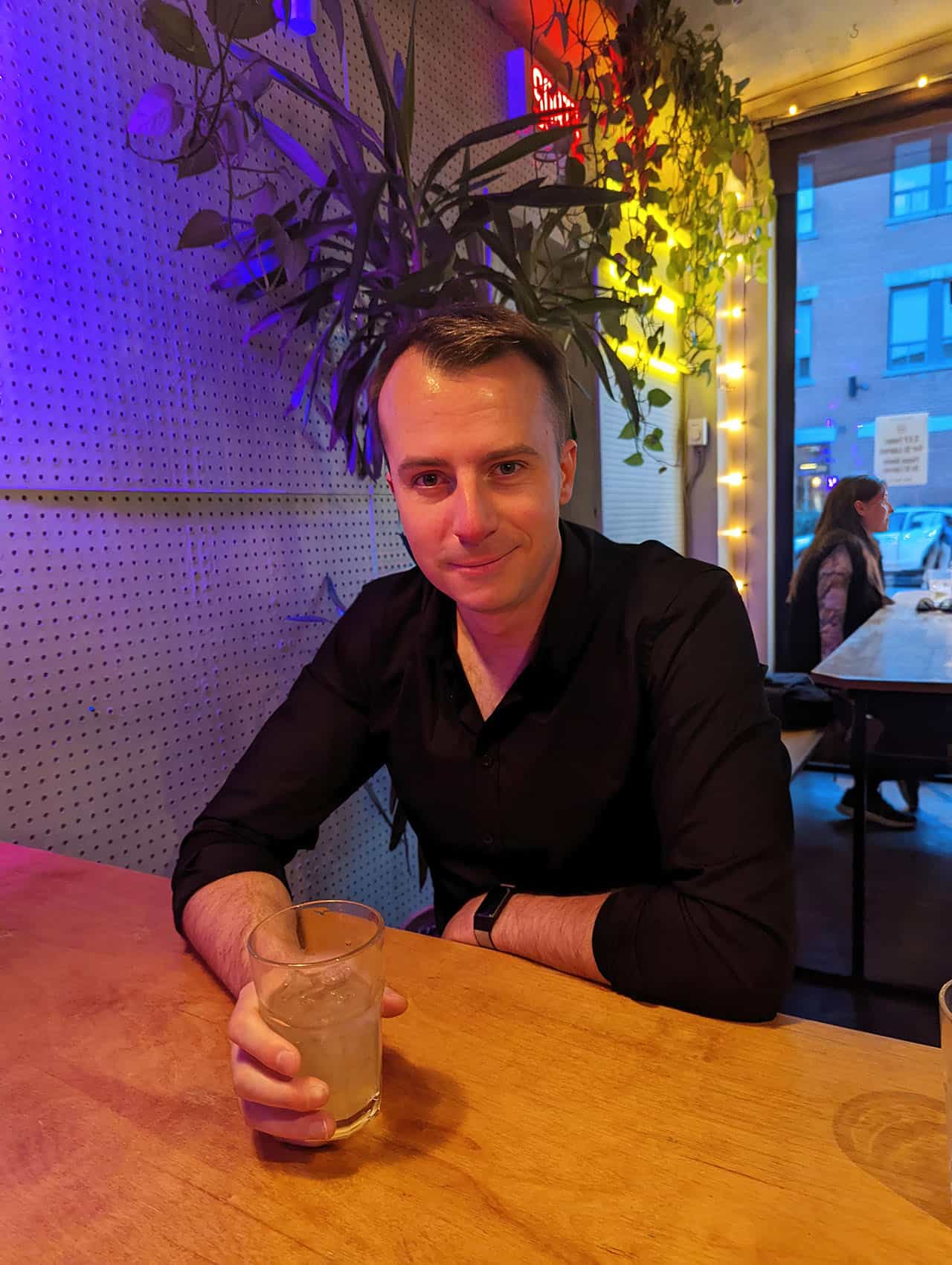 Tapered is a new company that makes dress shirts specifically for athletes. The shirts are tapered on the chest and waist, which gives them a slimming effect. They're also made with high-quality moisture-wicking and breathable fabrics, so you'll stay cool and dry even when the temperature rises, which is happening everywhere because of climate change.
I was initially skeptical, but I was sold after trying on the shirt. The fit was perfect, and the cotton and elastane blended fabric was incredibly comfortable. I've worn the shirt several times, and it always looks great. I even got compliments from strangers on how sharp I looked. And while I realize saying that is a complete cliche, it's true. When I was out for a drink the other night collecting photos for this review, the bartender even joked that I looked like James Bond. That's high praise from someone who spends their days surrounded by well-dressed people. And this is all the more remarkable because I was slouching so severely, a decidedly un-Bond-like pose.
My only (minor) gripe t I would prefer slightly more stretch. The shirt feels like a 4-way stretch garment, but let's say I wouldn't go rock climbing or weightlifting with it, lest I burst a button or two. It's not a deal-breaker because how often do people lift weights or rock climb wearing button-down dress shirts, but in the spirit of James Bond, I like to be prepared for any situation.
Ready for a dress shirt that even James Bond would love?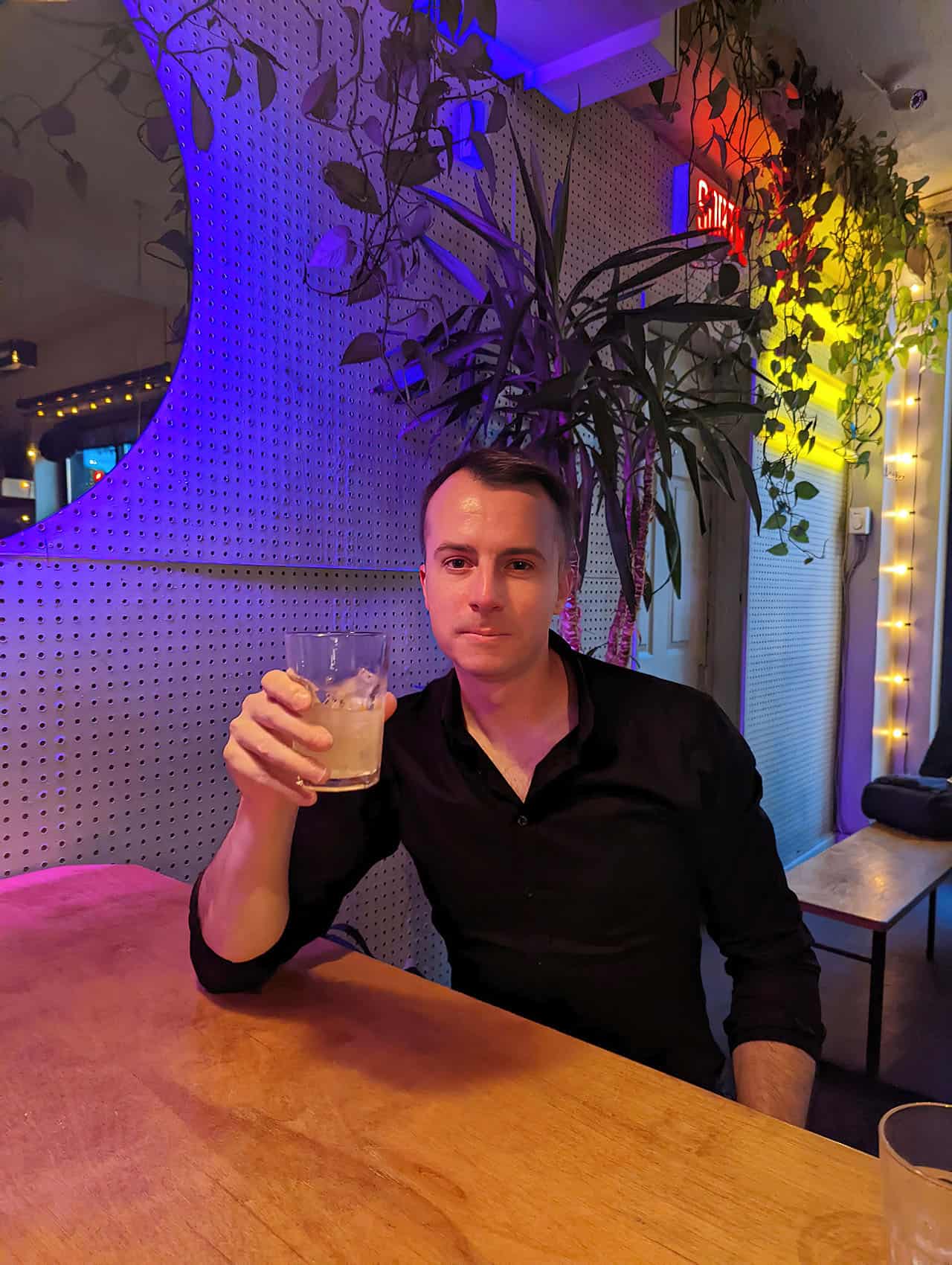 If you're looking for a stylish, well-fitting button-down dress shirt that will make you feel like James Bond, Tapered is the brand for you. Trust me, I've tried them all, and this is the best one out there. And the best part is that their shirts aren't prohibitively expensive either.
They're a fraction of the price of the most "high quality" dress shirts I've tried, and they look and feel just as good, if not better. So if you're in the market for a new dress shirt or just looking to up your style game, give Tapered a try. I think you'll be impressed.
I got one of their shirts in black, but they also have many other colors to choose from. And if you're unsure what size to get, they have a nifty size guide on their website to help you find the perfect fit.