Small business CuffStyleTM is turning the classic men's dress shirt into an extraordinary wardrobe staple with the novel Cuff Adapter.
Could the French cuff become the next big trend in men's wear? They're known to be worn for formal occasions, but this timeless accessory is already a huge hit among Hollywood celebrities like Justin Timberlake, George Clooney, Jamie Foxx and more.
One company is reinventing the way men think about traditional cufflink style giving them more options to express their personalities beyond the watch and tie. CuffStyleTM is the brand behind the patented innovation Cuff Adapters. These clear, silicone tabs enable cufflinks to be worn with any dress or button-down shirt. Discrete and easy to apply and remove, you can alter any button cuff shirt to accept cufflinks.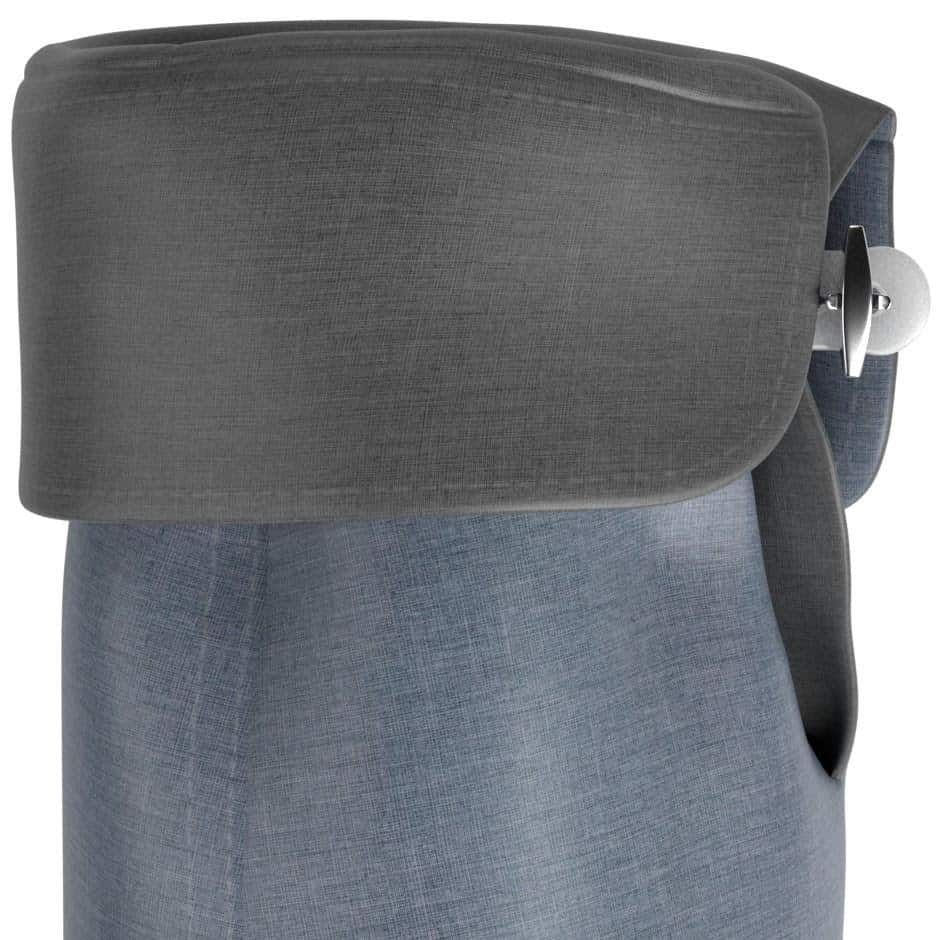 CuffStyleTM started out as the side project of leather goods company American Bench Craft. As co-founders Jason Angelini, Chris Angelini and Eric Morton were building their first business together, their friend Carl Rennard approached them with the idea for cuff adapters. The team explains how they saw potential for the design from the start, but were still blown away by it's immediate success and overwhelmingly positive feedback.
"Within the first couple months we sold thousands of Cuff Adapters through Amazon and received 100+ positive reviews," Chris said.
The brand is introducing a new generation to the French cuff without sacrificing the barrel cuff sleeve. The Cuff Adapter slips over the shirt cuff button to provide an opening for cufflinks to fit through. Fasten the cufflink through the opposite shirt hole and the Cuff Adapter and wear your shirt cuff down, or folded up to mimic a French cuff shirt.
Retailing at $15 for five pairs, they're saving men from having to tailor their longer cuffs or investing in the French cuff shirts they can only wear with cufflinks. Morton also points out, a men's accessory as debonair as a cufflink shouldn't sit on your dresser collecting dust until your next upcoming special occasion.
"Cufflinks are such a great way to accessorize and enhance an outfit, especially for men who have such limited options as it is," he said. "There are so many cool cufflinks out there, ranging from fancy solid gold designs to casual novelty designs, and we felt there was a serious need for innovation that would allow cufflinks to be worn more often with any button-down shirt in any setting."
CuffStyleTM co-founders further designed the Cuff Adapter with other benefits in mind for cufflink wearers. It's made of a silicone material that won't melt or damage your shirts if accidentally left on during washing, dry cleaning or ironing. Clear in color, it goes unnoticeable keeping the attention on your folded cuff and cufflink.
Cuff Adapters are currently sold on Amazon receiving 4.6 stars out of five. Morton explains that moving beyond the giant online retailer into more brick and mortar and online retail spaces is the company's next step.
"The future looks very bright for Cuff Adapters. Market research is predicting impressive growth in the cufflink market. he said. "Casual and personalized cufflinks are becoming much more popular and the cufflink consumer demographic is broadening to include a wider age and socio-economic range."
About CuffStyleTM: Co-founded by Jason, Chris Angelini, Eric Morton and Carl Rennard, the team invented the Cuff Adapter, the small silicone patented tab that fits over shirt cuff buttons allowing cufflinks to be worn with standard button-down shirts. Together they're combining their engineering, small business and eCommerce sales backgrounds to bring a game-changing men's accessory to market.