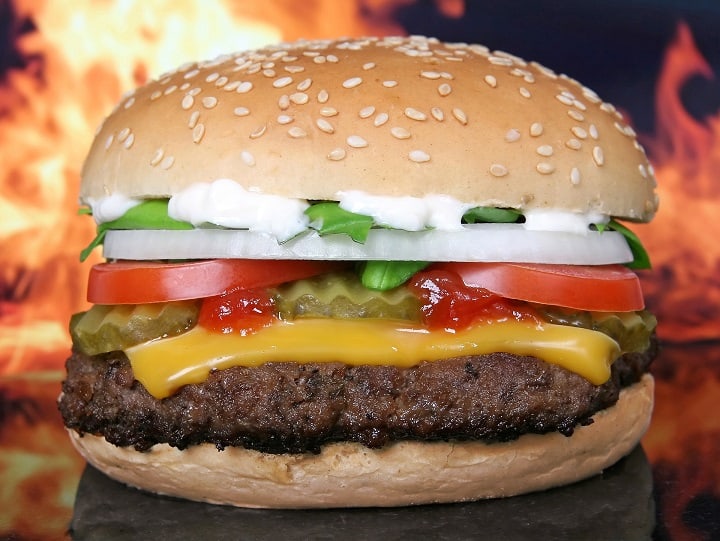 It's barbecue season so anything that can make your barbecuing easier and allow you to make more food quicker should be high on your list of must-have items. When making burgers for a barbecue, you can buy premade patties or make them yourself. While premade are fine, the ones you make yourself are really what are best because you can add whatever you like to make them tasty.
However, the hardest part about making burger patties yourself is trying to find the right size. You make them too large and they don't cook right and if you make them too small they won't be satisfying. Luckily, the solution to your problem is not only super cheap, but so incredibly easy.
The burger press by Unifun makes burger making so incredibly easy. You simply put the meat into the press and then put the top over it and press down, instantly creating the perfectly sized patty with ribbing. The ribbing will sear beautifully, making the burger look even more appetizing and mouth watering. These burgers will be restaurant-level and you'll wow your guests and yourself.
The best part about using the press is you know that every burger will be the same size so you'll know they'll all cook pretty much the exact same way. The hardest thing about making patties yourself is that they'll be slightly off in size so some may take way longer to cook through than the others and it's hard to keep track of what's what.
The burger press is made of aluminum alloy so it will last you for years without deteriorating or rusting, making it a great investment for your barbecuing. It also comes with a nonstick surface so getting the patty out once you made it is super easy. Some of the reviews say this part is a little hard, but if you spray it you'll have no issue with the nonstick aspect.
The handle is detachable so it saves some storage space and also makes it easier to pack if you're taking it with you to a public park or something. The handle is also ergonomic, so it makes using it even easier and more comfortable, since you'll be making tons of burgers with it!
The best part about this burger press is you can use it with more than just meat because you can use it for veggie burgers too. It makes approximately a 1/4 or a 1/3 lbs patty, depending how much you put in the press to begin with.
At only $9.99 and available on Amazon Prime, this burger press will be one of the best additions to your barbecuing set and you'll be so glad you made the small investment. Make barbecuing easier and really up your burger making game with this awesome burger press.