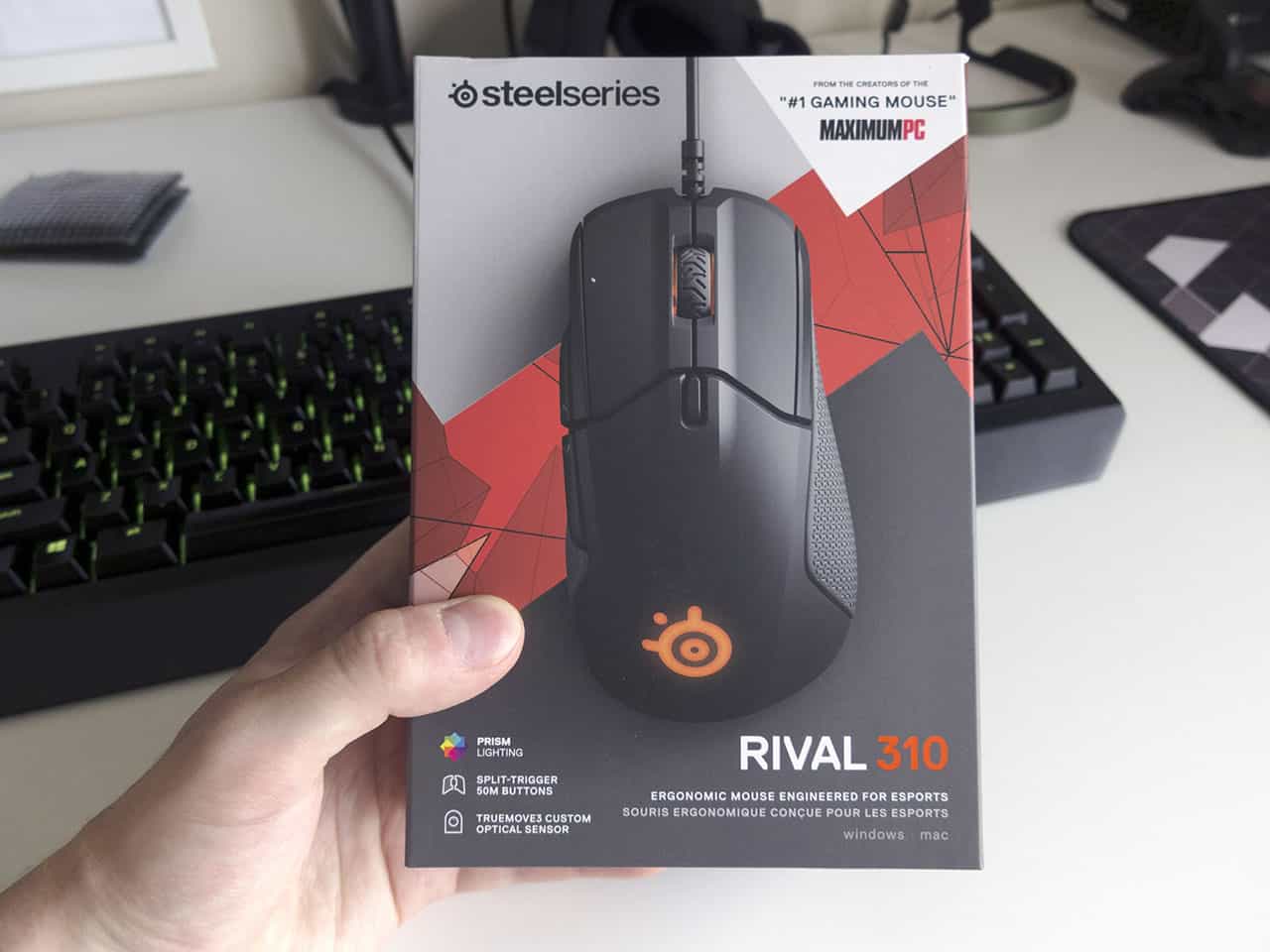 SteelSeries released two new additions to its lineup of gaming mice recently – a development I watched with interest because I was in the market for a new mouse. After checking out the reviews, I decided to give the SteelSeries Rival 310 a try to see how it compared to mice I've used in the past.
My first impression was that the Rival 310 was light – very light. It weights in at 88g – a lot lighter than their Rival 300 (which weighs a comparably portly 130g). Despite being light, it still manages to have a high-quality, balanced feel.
In fact, any initial concerns I had over the incredible lightness disappeared as soon as I actually started using the mouse. The Rival 310 is weighted in a way that makes it an absolute pleasure to move. I tend to have shaky hands as I move the mouse and bring it to a rest, but the jitter reduction technology featured in the Rival kept it completely steady. In addition to this, its TrueMove3 sensor is extremely accurate, tracking onscreen exactly as I move my hand. With a max sensitivity of 12,000 CPI and one-to-one tracking at up to an awesome 3,500 CPI, it's no wonder.
The split trigger buttons are separated and clicks are incredibly consistent. The buttons can be configured using SteelSeries software and switched around using a tiny button that's located just behind the mouse wheel. All of your settings save to the mouse itself so you can take them with you when you travel.
What of long-term comfort, which is especially a concern to gamers? I tried the Rival 310 out with both a claw and a palm grip and found it to be equally comfortable with both. The silicone side grips are an especially nice touch that make it a joy to use.
In addition to being a responsive, well-designed mouse, the Rival 310 also looks great with its multi-color Prism RGB illumination. You can easily change the settings via the software's configuration panel and customize it from among 16.8 million colors.
As I was testing out the Rival 310, my left-handed best friend had also purchased a SteelSeries Sensei 310. It's SteelSeries' ambidextrous offering to their current mouse lineup. After hearing my thoughts on the Rival, my friend assured me that the Sensei is the exact same mouse, just with an ambidextrous ergonomic layout.
To our gaming friends, we can confidently give both mice an enthusiastic thumbs up (although I'm giving it with my right hand and he with his left).