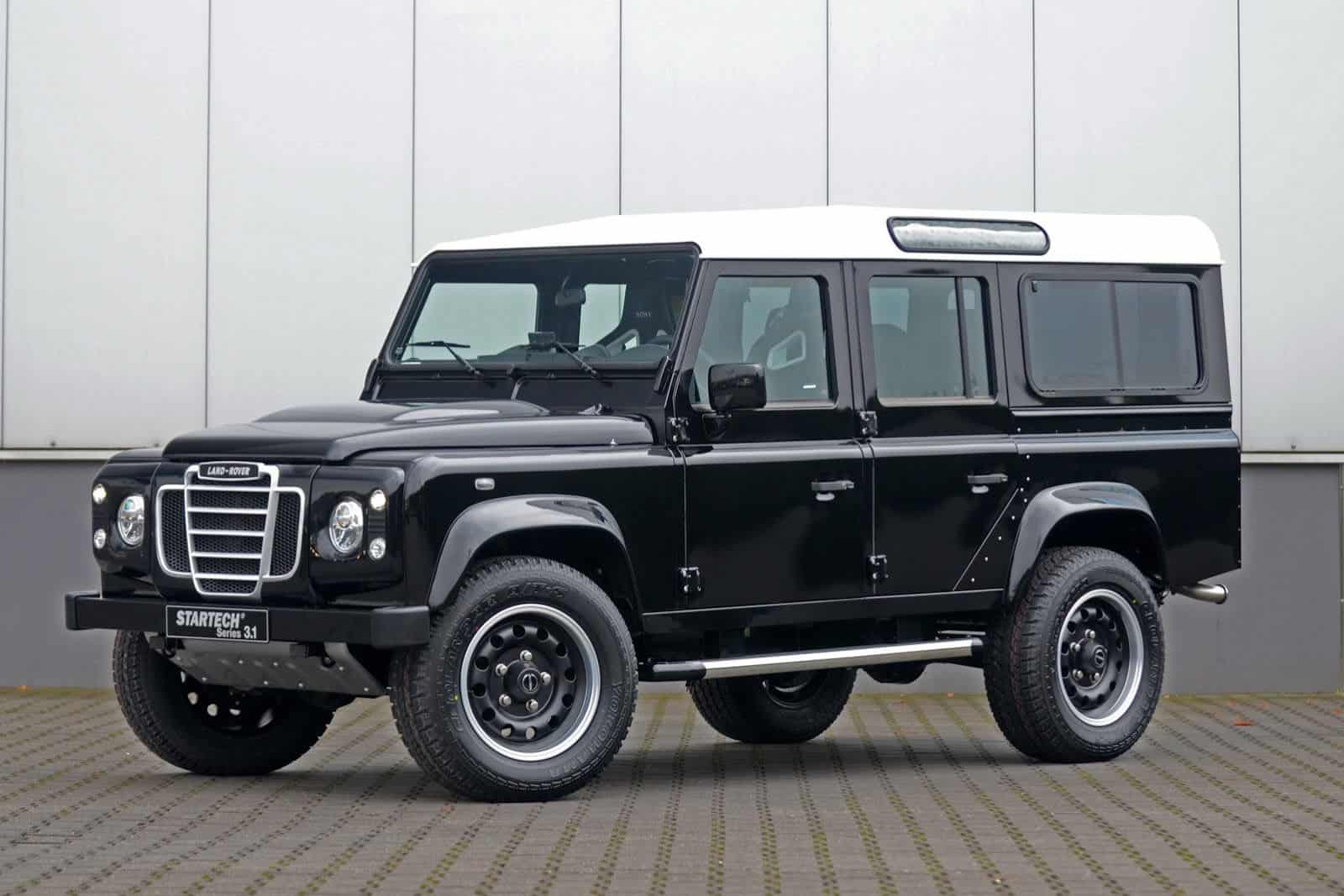 Another day, another tuned Land Rover Defender.  This time we focus, once again, on Startech, the company that brought us the very popular Land Rover Defender Yachting.  Startech's latest creation is the Land Rover Defender Series 3.1 Concept, a retro tune on the Defender to make it look like the Land Rover Series 3, produced between 1971 and 1984.
The Startech Defender Series 3.1 does have that classic look from the front, the tuners put in a new grill that's inspired by the classic Series 3 trucks and the front features modern-day LED day-time running lights.  Other retro visual upgrades includes a set of heavy duty steel wheels that would feel right at home on a 70's and 80's trucks.
There's nothing retro about the interior on the Startech Defender Series 3.1.  It's not as luxurious as some of the other tuned Defenders we've featured but still comes with leather covered Recaro racing seats, door panels, dashboard, and steering wheel with contrasting white stitching.  There is a 6.1" Sony Infotainment system in the center console and there are two Sony tablets mounted to the back of the front seats for the rear passengers.  There is also a set of PS3 controllers for the rear passengers but I'm not sure if those are for a PS3 gaming system or are somehow connected to the tablet computers.
The Startech Defender Series 3.1 is currently a concept but the company did say they could produce a limited number if there is enough demand, no word on pricing.
Startech Defender Series 3.1 Concept Pictures