Out of the many types of lighting fixtures available, LED lights seem to be the most popular among people. This is because they are extremely energy-efficient, cost-effective, eco-friendly and have a longer lifespan compared to other traditional lights.
Besides these key features, LED lights are available in a wide range of colors and designs, allowing people to use them for different purposes. One of the most common ways of using them recently is to upgrade the appearance of people's cars, more specifically – trucks.
When it comes to truck lighting, you have plenty of options to pick from to add style and personality to your work truck. You can either choose to highlight the interior of your vehicle or enhance its exterior aesthetic using multicolored LED lights.
To make your decisions easier, here are four types of LED lights you can install on your work truck and make your car glow.
LED light bars
The most popular type of LED lights you can install are LED truck light bars. This lighting fixture is mounted on the top of your vehicle in order to provide 360-degrees of superior multicolor warning light. Its main purpose is to keep you safe on the road and ensure visibility especially when you are driving in dark areas.
It is easily installed and built to withstand any rough terrain making it a very durable option for your work truck. In fact, even if the LED light bar gets damaged somehow, its labor repair time is significantly reduced due to its ROC technology which minimizes potential failure points.
LED truck bed light
Truck bed lighting is another great way to upgrade the appearance of your vehicle. As the name suggests, these LED lights are installed in the open back of the truck serving as an appealing decorative element. Because of that, you can choose LED lights in any color you want besides white to make your truck bed look cool and stand out while driving.
For example, if you are into neon colors, then you should definitely consider installing neon LED lights under the bed rails. They are very easy to set up as all you need to do is connect the lights with the fuse block on the battery.
LED truck headlights
Another way to make your work vehicle stand out with lighting is to upgrade its headlights. Similar to the truck light bars, the LED truck headlights can also enhance your visibility whenever you are driving in dark areas while giving your car a high-end look.
If you want to make your truck even more appealing, you should go for the black halo projector headlights. The halos are responsible for transforming your car's appearance, while the projectors increase visibility. They are a very affordable choice for budget-minded drivers and a great alternative for your old, hazy and foggy headlights. Choose them in white and create a mean look for your truck whenever you are on the road.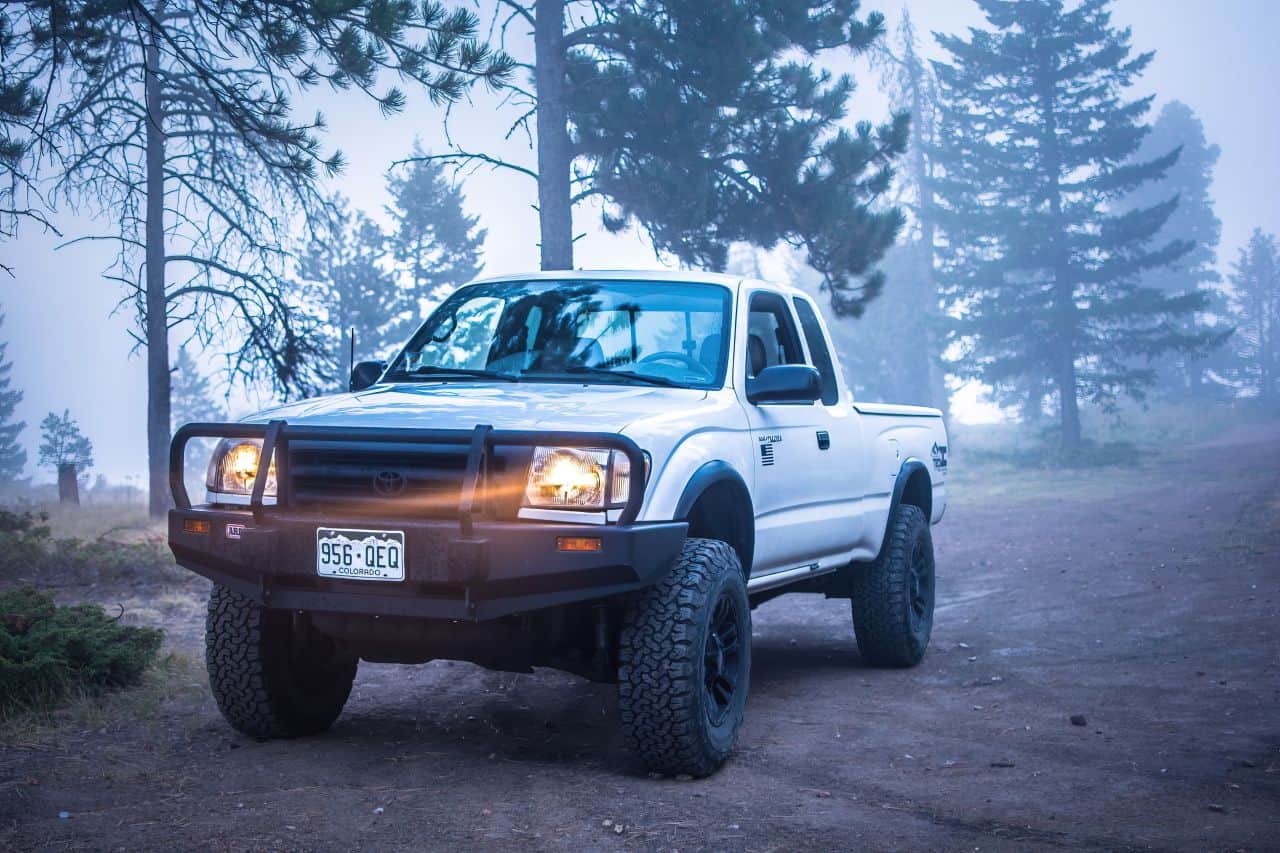 LED truck cab lights
To top off the appearance of your vehicle, you should install LED truck cab lights on its roof. This way you will add extra light flash which will certainly improve visibility when you are driving at night. In fact, many drivers decide to install them because they are great on foggy days and during rain or snow.
Generally speaking, such truck cab lights are very easy to set up and are fit for all kinds of roof types. You should go for a set that comes with a strobing light feature. This will add an ultimate flair to your work truck making you more noticeable when on the road.
Final thoughts
As a truck driver, you are probably looking for the newest, most innovative lighting techniques to make your vehicle stand out. In fact, out of the many lighting fixtures available, LED lights seem to be leaders when it comes to adding style and personality to trucks. They are very easy to install and offer drivers lots of advantages.
So, if you want to upgrade the appearance of your ride, then LED truck lights are the perfect option for you. In order to make the right choice, make sure you borrow some of the ideas mentioned here and design the coolest truck ever.