Talk about outdoor adventures, and you cannot miss the name- Sealskinz! A renowned British company that has been making top-class winter sports garments for over 25 years, Sealskinz is the one-stop shop for everything warm and cozy.
The craftsmanship and durability of the products are what make them different. From waterproof Sealskinz gloves to their waterproof hats and socks, Sealskinz won't disappoint you in the wild!
In fact, a reputed sportswear store "Tiso" recently tested all of Sealskinz's products by sending them to Scotland's favorite social media users. What do they think, you ask? David Sutherland, an ecologist, tried the Sealskinz gloves on Tinto Hill and commented, "The gloves provided excellent protection against both wind and rain"!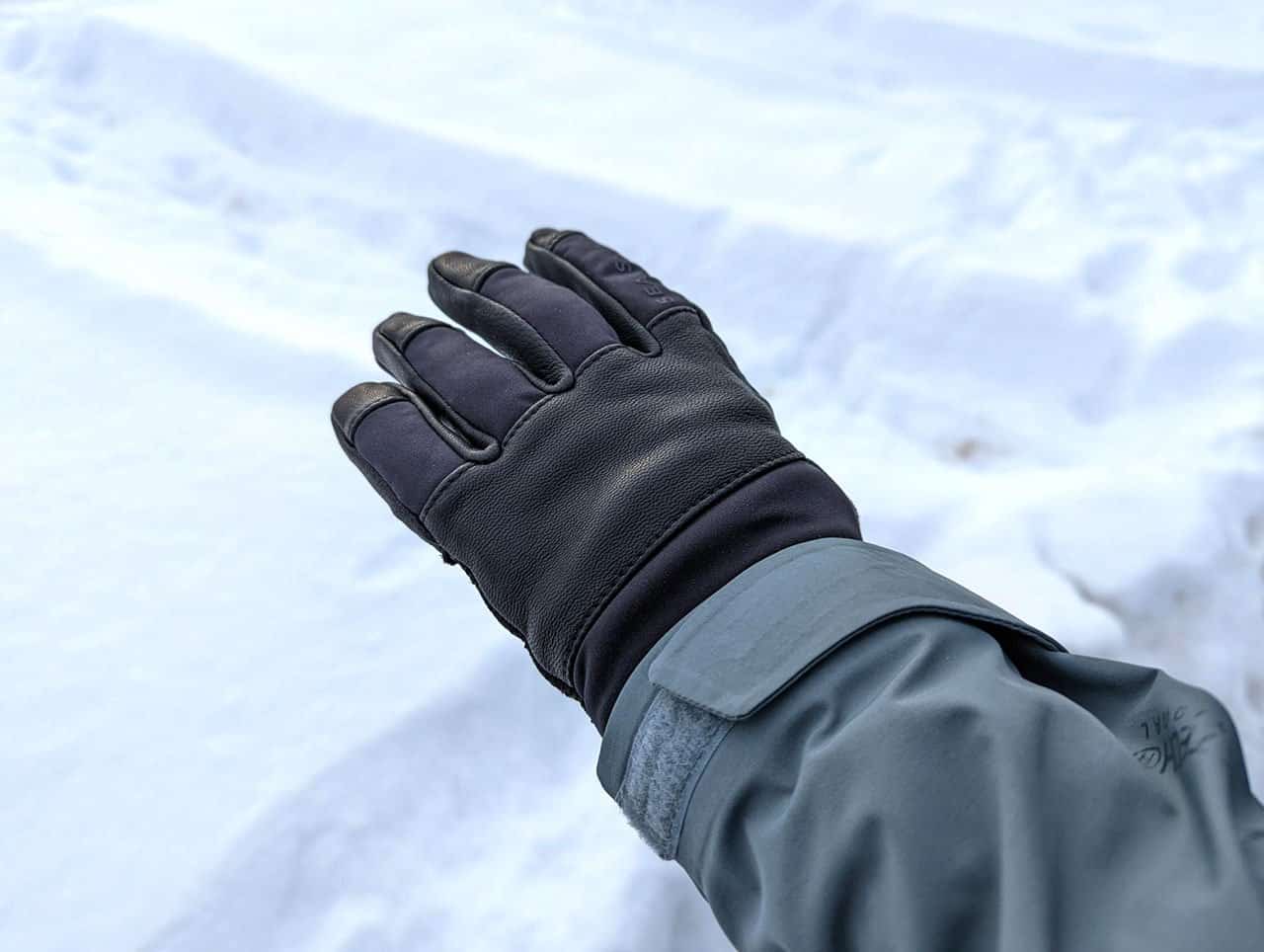 What users love about Sealskinz isn't just the quality products but the lifetime guarantee they offer on any defects in the product. They stand by the authenticity and quality of their products.
Sealskinz Gloves
A product Sealskinz has recently launched and is growing in popularity is the Waterproof Extreme Cold Weather Glove. This brilliant set of Sealskinz waterproof gloves delivers on its promises and is ideal for the coldest of weather.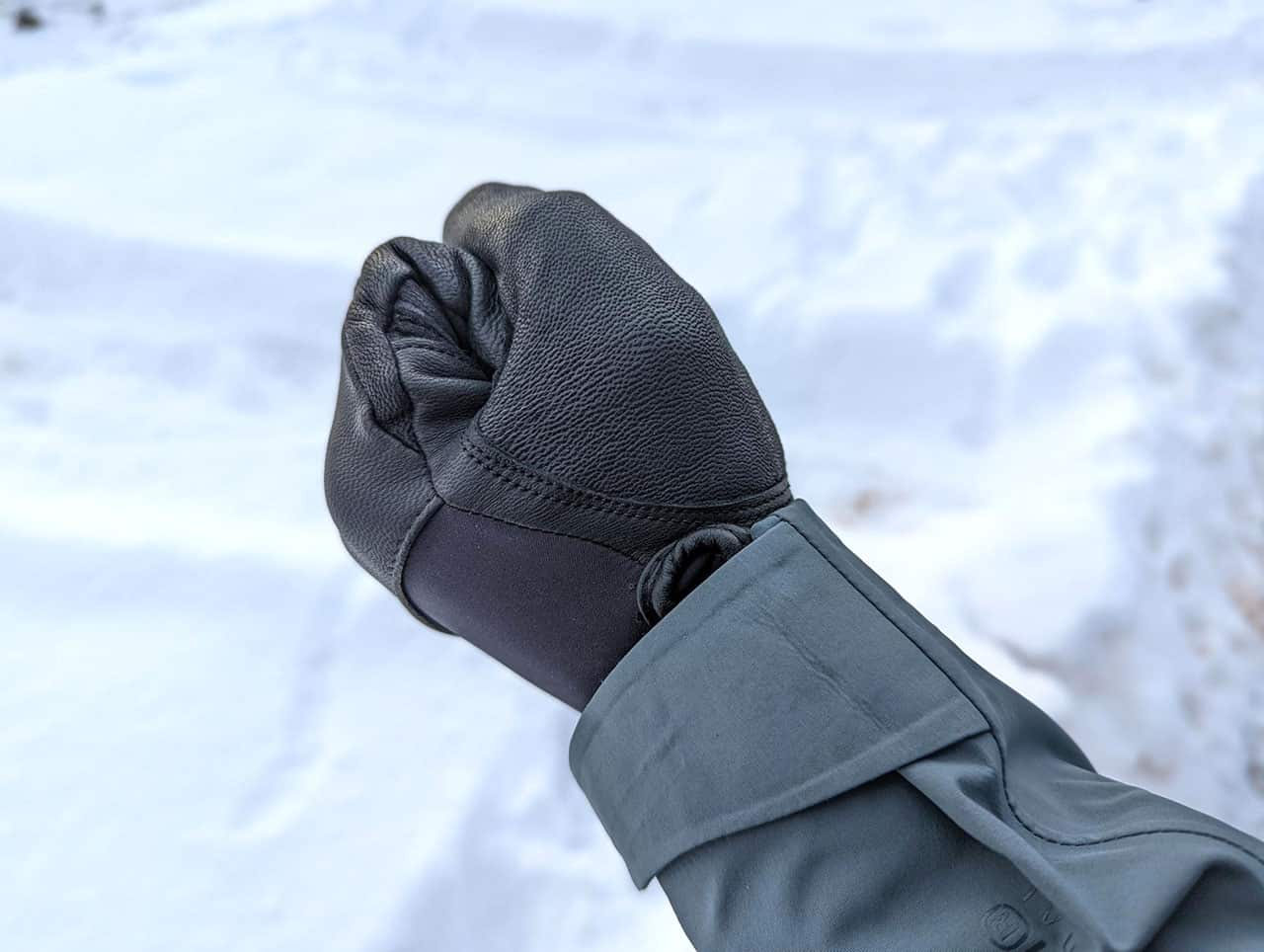 The 100% polyester fleece fabric of the gloves makes them feel comfortable and not bulky on your hands. The elastic cuffs tightly hold onto your wrists to keep out snow or water when working outdoors or playing in the snow. These Sealskinz waterproof gloves are easy to wash, so you can keep them clean and fresh between uses.
Let us look at some of the features of these Sealskinz gloves that make them stand out from the rest.
Looking at the design of Sealskinz gloves, it is evident that they have been created with function in mind. SealSkinz gloves are designed to keep your hands warm and dry in the most extreme conditions. The gloves feature a three-layered design structure.
The outer layer of the gloves is made from a durable fabric that is waterproof and windproof.
The middle layer of the gloves is made from a breathable fabric that allows moisture to escape.
The inner layer of the gloves is made from a thermal fabric that helps to keep your hands warm.
Additionally, the gloves include a waterproof and breathable membrane that helps to keep your hands dry and comfortable. The silicone grip palm on the gloves provides a good grip in wet or icy conditions.
These gloves also feature a zero-liner movement technology for enhanced control, goatskin leather palm for a natural feel, and a PrimaLoft Gold Insulation for thermal protection.
Another interesting feature they come with is the touchscreen compatibility. You can easily use your phone while you have the gloves on. Therefore, the unique design structure of the Sealskinz gloves makes them ideal for activities such as fishing, sailing, kayaking, or hiking.
These 100% waterproof gloves are constructed using premium materials that make them highly waterproof and breathable at the same time. The main materials used for their construction are:
Polyester: This material is water-resistant and durable, making it ideal for use in outdoor gloves.
Nylon: Nylon is not only water-resistant but also helps to keep your hands warm and dry.
Lycra: Lycra provides stretch and comfort and is also windproof and water-resistant.
Polyurethane: This material is tough, waterproof and breathable. It is typically found in the palm of the gloves, where it offers maximum grip.
Sealskinz Gloves provide warmth during cold and stormy weather. The breathable and windproof quality of these gloves keeps your hands warm and dry without making them sweat. It has a thermal liner which further adds to its warmth and comfort level.
Sealskinz gloves may not offer the same level of protection as more heavily insulated waterproof gloves; however, they still provide excellent warmth and weatherproofing, making them an ideal choice for many different outdoor pursuits.
Sealskinz Gloves are waterproof, which is perfect for people who love outdoor activities in rain and snow. Waterproof gloves protect your hands from getting wet in the rain or snowfall.
It has a thermal liner to keep you warm during cold weather conditions. Sealskinz Gloves are also breathable, which means your hands won't sweat.
Sealskinz Gloves are lightweight and compressible, which makes it easy to carry them in a backpack or luggage bag while traveling. These gloves have a snug fit, so they won't fall off your hands.
They have a Lycra cuff and grip dots too, which ensures better grip on snow and other surfaces. Sealskinz Gloves have a textured palm, which lets you grip things tightly.
These Sealskinz waterproof gloves were designed keeping in mind the harsh cold weather, rain and snow. The overall technology used in these gloves, such as the zero liner movement, 100% waterproof fabric lining, and the added thermal protection, makes them ideal for the grimiest weather.
The windproof and watertight features of the Sealskinz gloves make them perfect for winter sports that involve high-velocity winds.
Sealskinz gloves are made with stretchy, breathable fabric. They are well-stitched and durable in general use. The fabrics used for the glove are clearly high-quality; however, they can be punctured by sharp objects or abraded against rocks or other abrasive surfaces.
Sealskinz stands behind the quality of their product with a two-year warranty on all seams and materials, as well as their waterproof seal technology which guarantees your fingers will not get wet even if the outside shell of the glove gets soaked through.
Also, let's not forget the Lifetime waterproof guarantee and the Lifetime product guarantee the brand gives against any defects.
You must take good care in cleaning the gloves. The brand instructions clearly mention that you should not machine wash, tumble dry iron, or dry clean the gloves.
Just soak the dirty pair in some liquid detergent for some time, and then handwash. After the wash is done, lay them out to dry in a well-ventilated area. You can even wear them while they are still damp.
Make sure you air dry them in a well-ventilated area so that they retain their original shape and size after the wash.
Price and Availability of Sealskinz Gloves
Prices for Sealskinz gloves vary depending on the style and type of glove. However, most gloves range in price from around $15 and can go up to $250.
For the most part, Sealskinz gloves are readily available both in stores and online. However, some styles and colors may be out of stock at certain times of the year. So if you're looking to buy a pair of Sealskinz gloves, it's always best to check their website to see what styles and colors are in stock.
One of the best features about Sealskinz is its great customer service. Many of the users have applauded the dedicated and quick customer service the brand provides.
You will have easy, no-hassle returns when you order any product from Sealskinz. Simply give a call regarding your grievance, and your product will be immediately replaced or a refund initiated against the product.
Advantages of Sealskinz Gloves
Sealskinz gloves provide a layer of protection from the cold at any time
The gloves come in many different stylish, fashionable designs and color schemes for both men and women
You can find a pair of Sealskinz gloves that doesn't compromise on performance, even when you find one that is stylish.
Some models are waterproof while others are windproof. So, depending on your needs, you can choose the right one.
Sealskinz gloves are made from high-quality material, so they are extremely durable.
Some models have heated liners, so you can wear them in extremely cold weather and still be comfortable.
Sealskinz gloves are made from breathable material so your hands can breathe and stay warm.
Sealskinz gloves are available in all sizes, so you can get a pair that fits properly.
The gloves are designed in a way to help you perform your daily activities while wearing them.
Sealskinz gloves come with a Lifetime guarantee from the manufacturer.
Disadvantages of Sealskinz Gloves
We tried and tested the product and loved it so much that there aren't any cons to the product as such. However, these gloves can be slightly expensive for some.
Our Overall Verdict on Sealskinz Gloves
Sealskinz gloves are a great investment for any outdoor enthusiast. From skiing to snowboarding and from cycling to walking the dog in the wintertime, these gloves will keep your hands warm and dry while you enjoy cold-weather activities.
The unique construction of these gloves gives them enhanced dexterity and control. There are no issues of slipping, pulling, or bunching when you wear these gloves.
These are budget-friendly gloves, and pricing starts as low as $15. Few pairs can cost up to $250 depending on the style and the features you want in the gloves.
These gloves will tackle the nastiest of weathers you throw at it, so If you have an upcoming ski trip planned, go ahead and get yourself some Sealskinz!