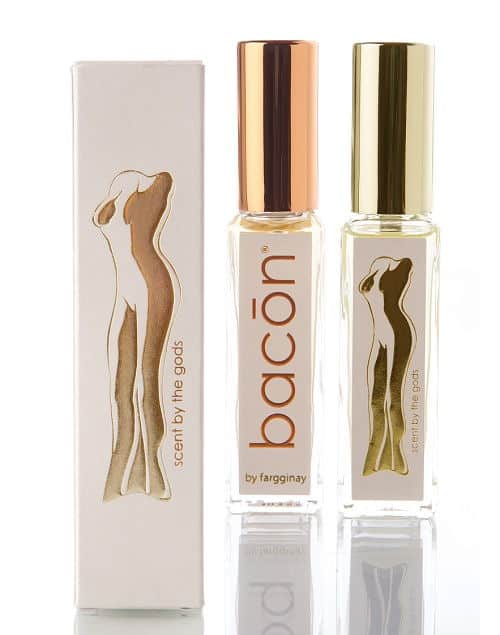 In our search of all things made out of the most lucious flavor ever, there are only a few products that leave us panting for more. Can a cologne be one of them? Bacon (pronounced Bay-Cone) by fargginay comes in two scents, the "spicy maple aroma" in Classic and the "memorable sizzling citrus" in Gold. What's best about this little gem is it encapsulates one of the greatest legends in bacon history.
Apparently, it goes like this:
The Legend of Fargginay began in 1920 when quite by accident John Fargginay, a Parisian butcher discovered the ability to dramatically elevate his customers' mood with a secret recipe blending herbs & essential oils with the essence of…bacon. As the story goes, film stars & heads of state would frequent his shop to procure the magical elixir. With a wink of the eye and the secret code, "fargginay," customers would be slipped a discreet pouch containing the formula said to trigger pleasant memories. After a massive fire on July 4, 1924, the business was lost and so was the formula…Until now. Ladies & gentleman, behold your secret weapon, bacon fragrances by fargginay.
Though the status of the legend has yet to be confirmed, it is without a doubt its mysticism will put a spell on any bacon lover.