It seems like only yesterday when we wrote about the Samsung Galaxy Gear smart watch; now just a few months after the announcement of the original Samsung smart watch, the Korean manufacturer has announced the Samsung Gear 2 smart watch.  Notice the exclusion of "Galaxy", which has something to do with Samsung ditching Google's Android operating system in these watches, and instead going with their own Tizen operating system.  I'm guessing they'll start using this OS in their future phones and tablets.
The overall look of the Gear 2 smart watch remains the same; the watches are slightly lighter and now house a camera on the case, instead of on the strap.  These watches come with the same functions as the Galaxy Gear watches and let users answer phone calls, read text messages, and display alerts from certain apps.  The Gear 2 smart watches also come with standalone music players and there is also an emphasis on health related displays such as heart rate monitor and various exercise modes.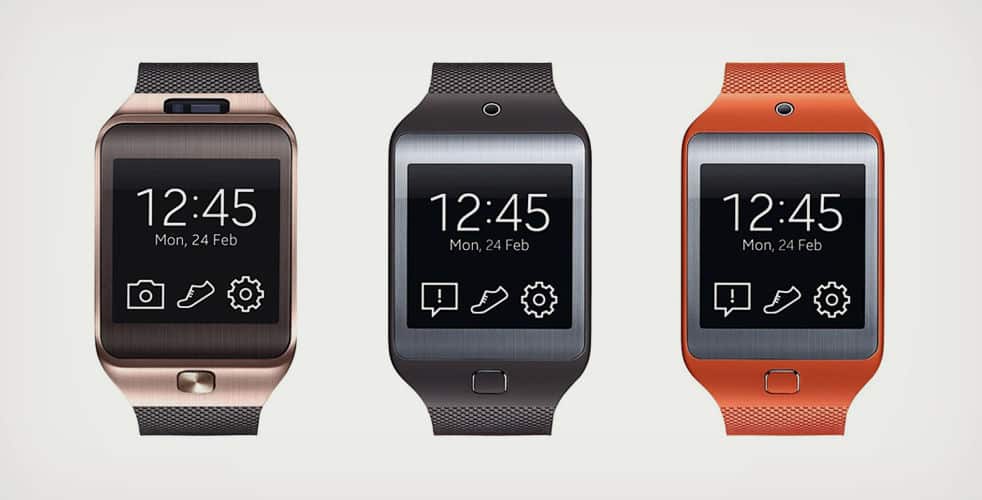 One of the major drawbacks of the Galaxy Gear was its battery life; Samsung says the Gear 2 can last up to three days on a single charge.  At the heart of the Gear 2 is a dual-core 1 GHz chipset, 512 MB of RAM, and 4 GB of internal storage.  These watches weigh 68 grams and measure 36.9 mm x 58.4 mm x 10 mm.
The Samsung Galaxy Gear 2 smart watches will go on sale on April 11, along with the new Samsung Galaxy S5 smart phone.  No word on prices yet.  Via: Samsung