The Harley-Davidson brand evokes a certain kind of image relating to both the bikes and those who own them. What you may not know, especially if you're not a Harley owner yourself, is that there is more to Harley styling than what you see on television or in films. There is a whole world of customisation that starts with Harley-Davidson as the foundation and goes from there. That's what the annual Harley-Davidson® Battle of the Kings competition is all about.
Jennings Harley-Davidson in Gateshead, Newcastle entered this year's competition in partnership with Sketch, the celebrity tattoo artist from the hit TV show Tattoo Fixer. Sketch helped us create a truly memorable bike using an already beautiful '48 as the canvas. Moreover, he did it without following any traditions or rules. His work was the result of his passion.
We started with the 1950s theme that eventually morphed into a customised bike we named 'King Cry Baby'. Along with a number of custom features that truly set this bike apart, Sketch added his own unique flair with a custom rendering of a spider web and skull airbrushed onto the Derby Cover. That rendering is truly a piece of art.
Tricking out the Bike
The customised artwork on King Cry Baby was just the start. Sketch also went to town with the Harley-Davidson accessories we carry at the dealership. He chose a Screening Eagle Exhaust, Hollywood Bars, and a number of other accessories that truly brought the bike to life. There is nothing quite like it in this year's competition.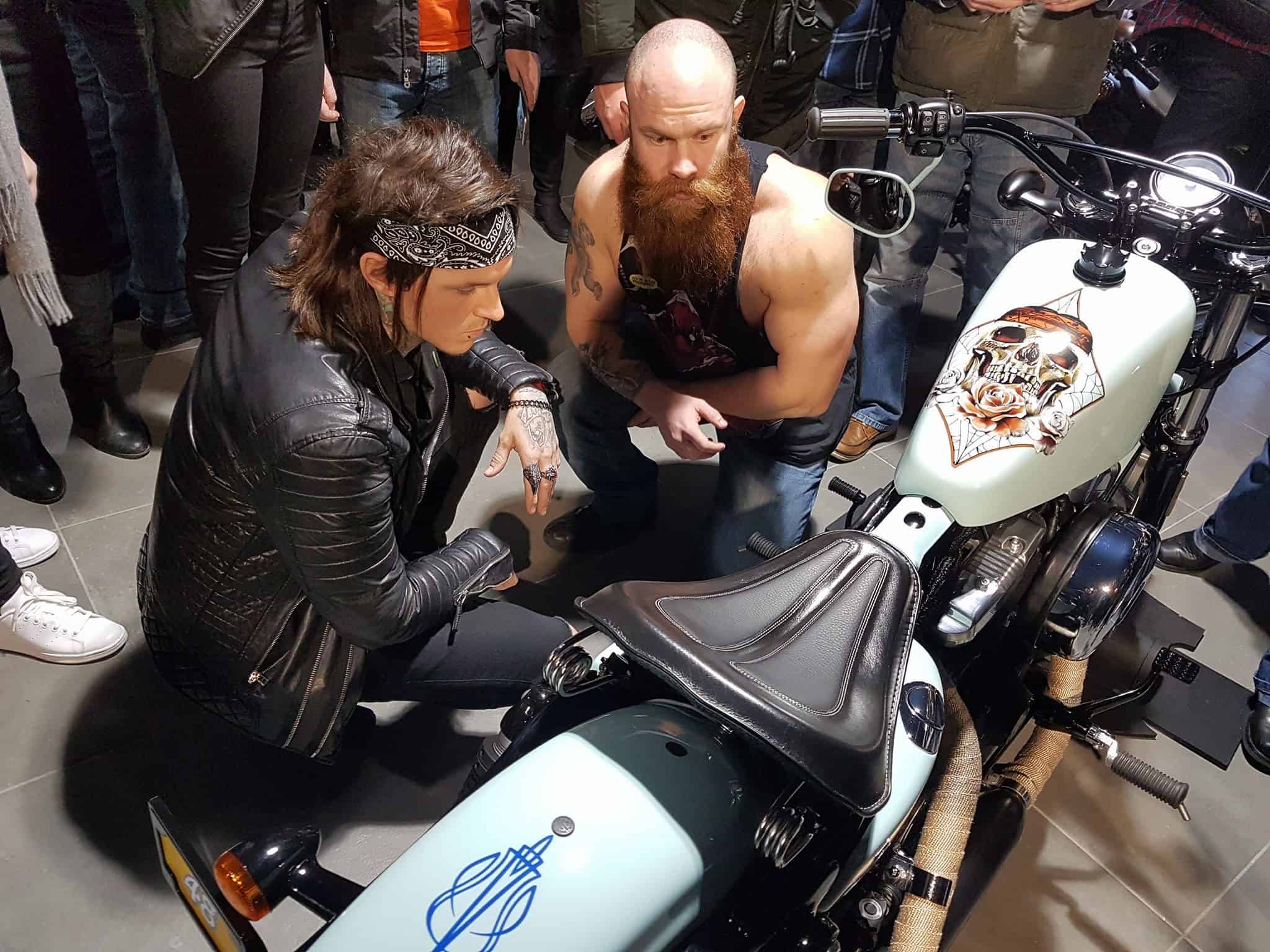 The entire project was tied together by Sketch custom designing a leather vest to go with the bike. His design was intensely personal, calling on his own individual style to showcase the work he had done on the Harley Davidson 48 from the Sportster Range. He completed the vest with a Geordie Chapter badge presented by a local Harley Owners Group who wanted to commemorate his visit to the dealership and his work on the bike.
It's All about Harley-Davidson
For us here at Jennings Harley-Davidson, it's all about showcasing the Harley brand. We entered the competition to show that we have what it takes to be a top Harley-Davidson dealership. But more importantly, entering the competition is an opportunity for us to reach out to customers with the best Harley has to offer.
In addition to some of the finest bikes in the world, Jennings Harley-Davidson also carries a full line of motorbike accessories and branded clothing and gear, including riding jackets, boots, and Harley-Davidson tee-shirts.
Our thanks to Sketch and all the effort he put into King Cry Baby. Now we just hope the judges recognise what an exceptional bike we have. If we have learned anything from Sketch in designing this year's entry, it's that there really are no rules for Harley customisation. If you can dream it, build it and present it to the Harley community, go for it. Make your Harley whatever you want it to be.