Picture this: A Mediterranean buffet spread out like a sumptuous mosaic of flavors. The aroma of seasoned lamb wafts from the kitchen, mingling with the scent of freshly-baked pita. This is Reza's Restaurant – an institution, a beacon of Persian cuisine in Illinois, nestling comfortably in Chicago's Andersonville, Oak Brook, and Evanston neighborhoods.
Ryan Toulabi, the maestro behind the brand, stands at the helm, steering this beloved family restaurant towards unchartered territories of innovation and success.
"We've always been about authenticity," says Toulabi. "From my father's humble beginnings to weathering a global pandemic, we've held tight to our roots while pushing the envelope of what a Persian family restaurant can be."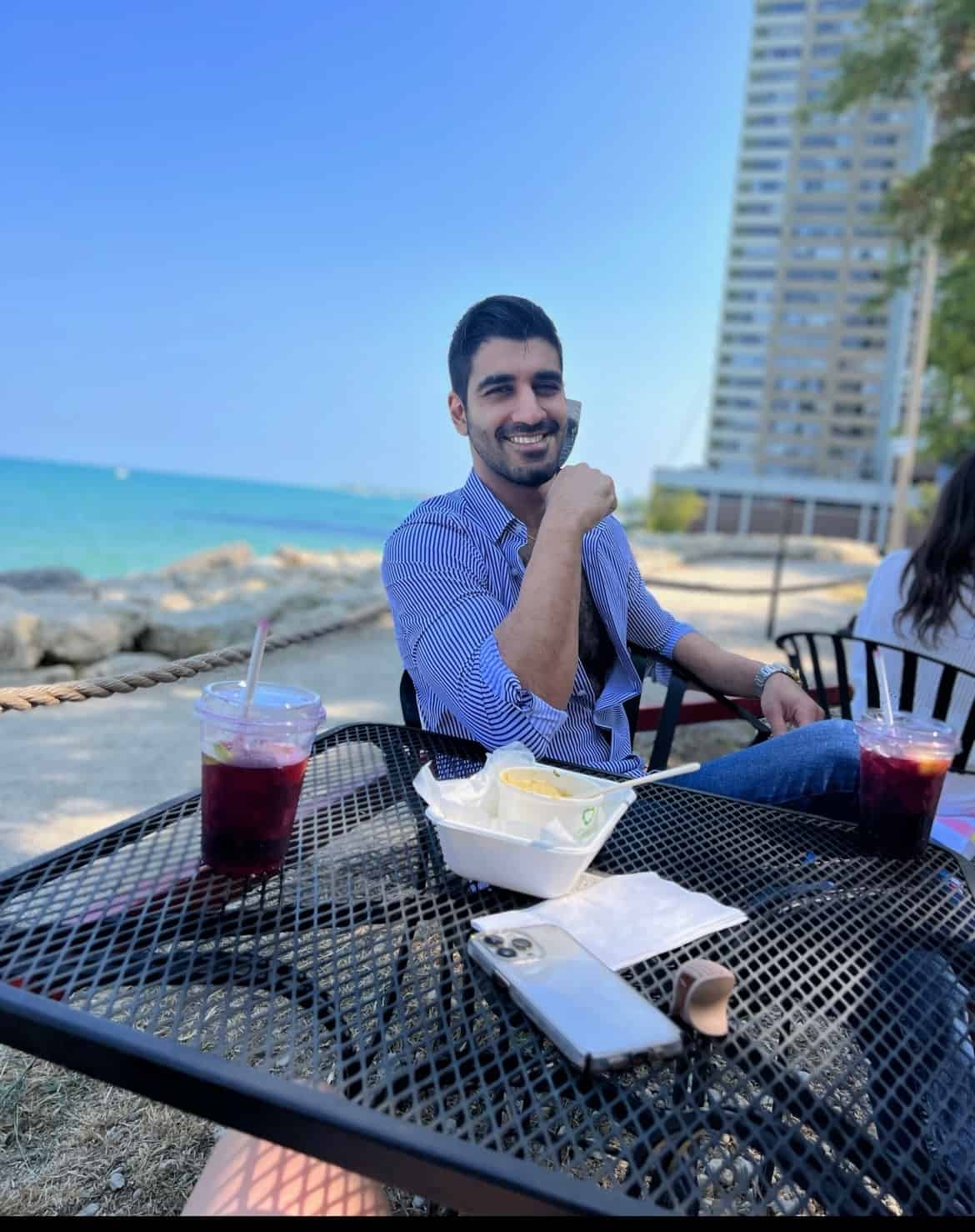 Still, building on the legacy of a family business is always a tall order, but when it's an institution as iconic as Reza's Restaurant, the stakes are even higher. Ryan Toulabi, however, took the reins with an entrepreneurial spirit inherited from his father, the founder of Reza's.
"My dad actually started Reza's Restaurant in 1983. He opened the first location on Clark Street, followed by Oak Brook," reminisces Toulabi. His father was a successful real estate investor, but the 2008 market crash sent shockwaves through his empire. Even though they managed to weather the storm there were some casualties – Reza's Downtown location had to close its doors in 2015, a casualty of banking industry upheaval.
This challenging period also marked a turning point for Ryan Toulabi. He already possessed an innate talent for business even as a high schooler, which was demonstrated through couple successful side hustles he started. But he wanted more and decided to turn a knack for entrepreneurship into something tangible.

"Even though I was young, I was drawn to business, to the idea of creating something from scratch," he says. After a year of entrepreneurship and marketing classes, Toulabi decided that it was time to immerse himself in the practical world of business. "I wanted to learn about everything – the restaurant business, real estate, and other ventures."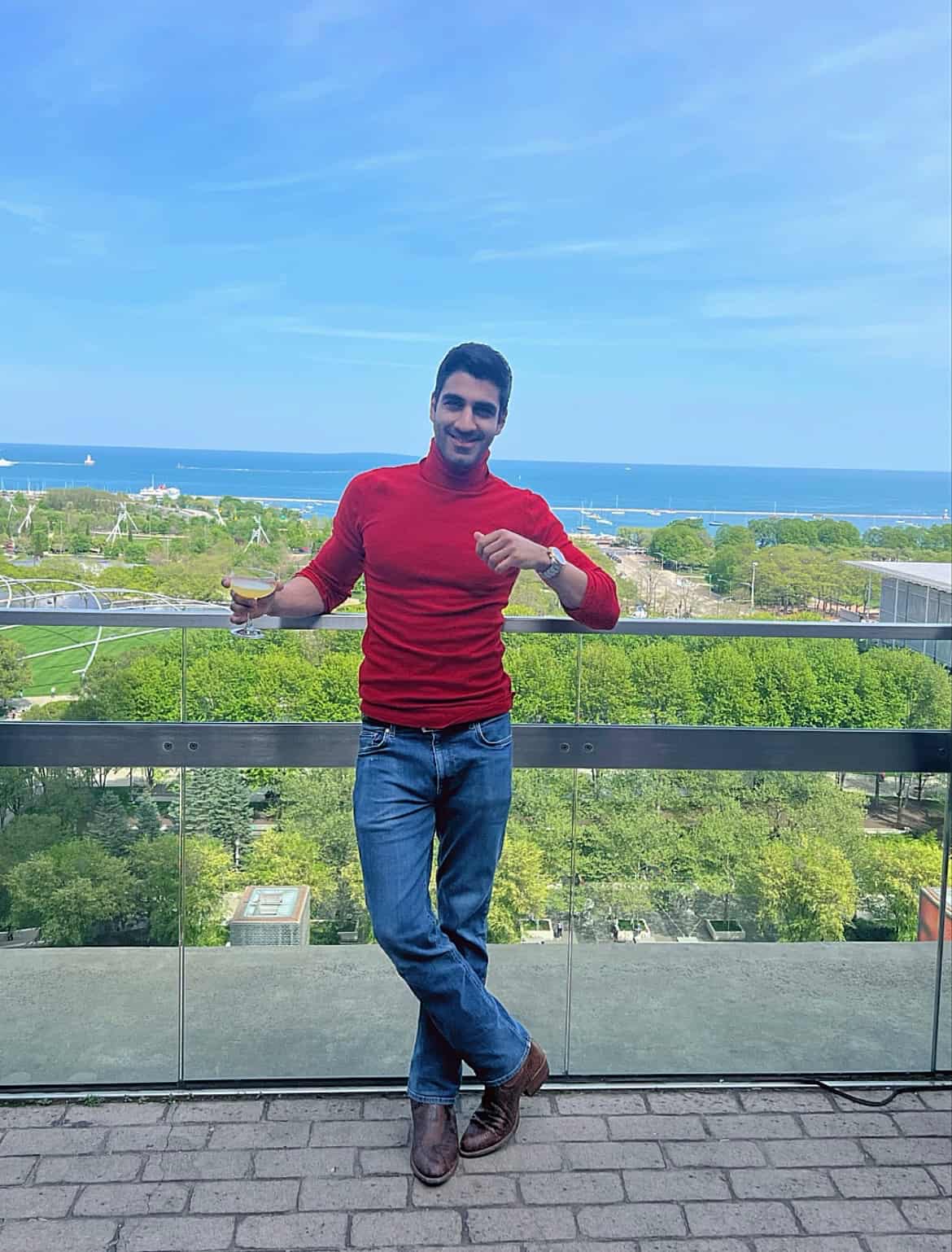 As fate would have it, Toulabi's hands-on education coincided with one of the most challenging periods in modern history – the COVID-19 pandemic. The virus' onslaught on the hospitality industry was relentless. The grand opening of Reza's Evanston location was put on hold, gyms shuttered their doors, and the real estate market braced for impact.
"Adapting to the pandemic was like navigating a new recipe. It's all about finding the right ingredients, blending them harmoniously, and serving something palatable," Toulabi quips. "Our customers have been incredibly supportive. They're part of the Reza's family, after all."
What sets Reza's Restaurant apart is its uncompromising dedication to service and atmosphere. Even as they dived into the digital realm with online ordering and virtual events, the restaurant retained its unique warmth. Toulabi knows the secret recipe for their success: "Good food brings people in, but it's the atmosphere that makes them feel at home."
Having etched Reza's brand deep into Chicago's culinary landscape, Toulabi is far from finished. The next venture? Reza's Lounge. This immersive experience will combine the best of Reza's heritage with a fresh twist. Picture a sleek, modern lounge serving classic Mediterranean cocktails and tapas-style dishes, enveloped in an ambiance echoing the ancient tales of Persia.
"It's about adding a new layer to Reza's experience. People will come for our iconic Persian cuisine and stay for the vibrant, contemporary vibe of the Lounge," Toulabi says with a glint of excitement in his eyes.
Reza's Restaurant, with its rich history and bright future, continues to be a beacon of resilience and culinary excellence. Amidst the hustle of Chicago, it stands as a testament to the Toulabi family's vision and dedication to Persian and Mediterranean cuisine, reflecting the robust, diverse flavor of the city itself.
Ryan Toulabi and Reza's Restaurant are not just about food; they're about creating an experience. Whether it's the distinct taste of their kebabs, the comforting familiarity of their buffet, or the promise of Reza's Lounge, it's clear that this fusion of Persian and Mediterranean cuisines is continuing to write its remarkable story, one plate at a time.