I never thought I'd be the type to buy a vacuum cleaner made specifically for a car. You see, my last car was a beater. I bought it used, and I'm pretty sure it had a few different owners before I graced its driver's seat. It wasn't in great shape when I purchased it, but it got me from Point A to Point B, so that was fine with me for a good long time.
The car was already pretty beat up and I was pretty young, so keeping it clean wasn't much of a priority for me. It wasn't until I was a little older and living and working on my own that I realized the value of keeping my belongings and work area clean and organized.
The Right Tool for the Job
I've been driving the same car for the past few years now, taking care of it as best I can, but when it comes time to give it a good clean, it's never a pleasant experience. The vacuum I had been using was clunky and not designed for cleaning all the fidgety areas of a car. So I decided to do something about it and put the Dyson V7 Car + Boat handheld vacuum cleaner through its paces.
First Impressions of the Dyson
I knew I needed a small vacuum cleaner to get the job done right, and given my prior experiences with Dyson, they were the obvious choice. Upon unboxing the little V7, I could see that it was very sleek and modern for a vacuum – exactly what I needed. I charged it up for around half an hour of "fade-free suction." (That's on regular mode; the battery will last for around six minutes on Max suction mode.) before going to town on my car, filthy from weeks of time spent out of town running errands.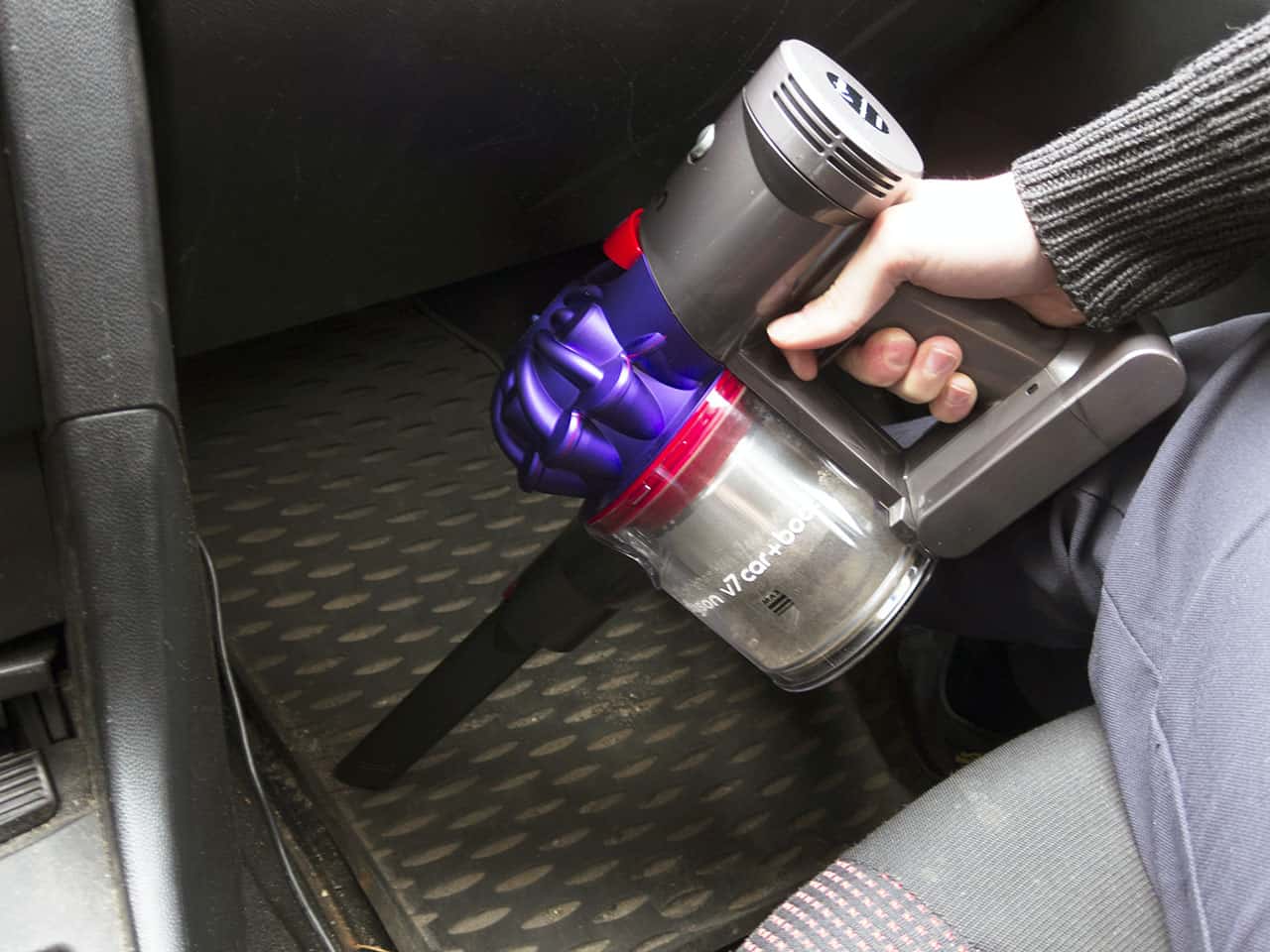 It's incredible how quickly a car can get dirty. I mean, like… really… please tell me how this happened.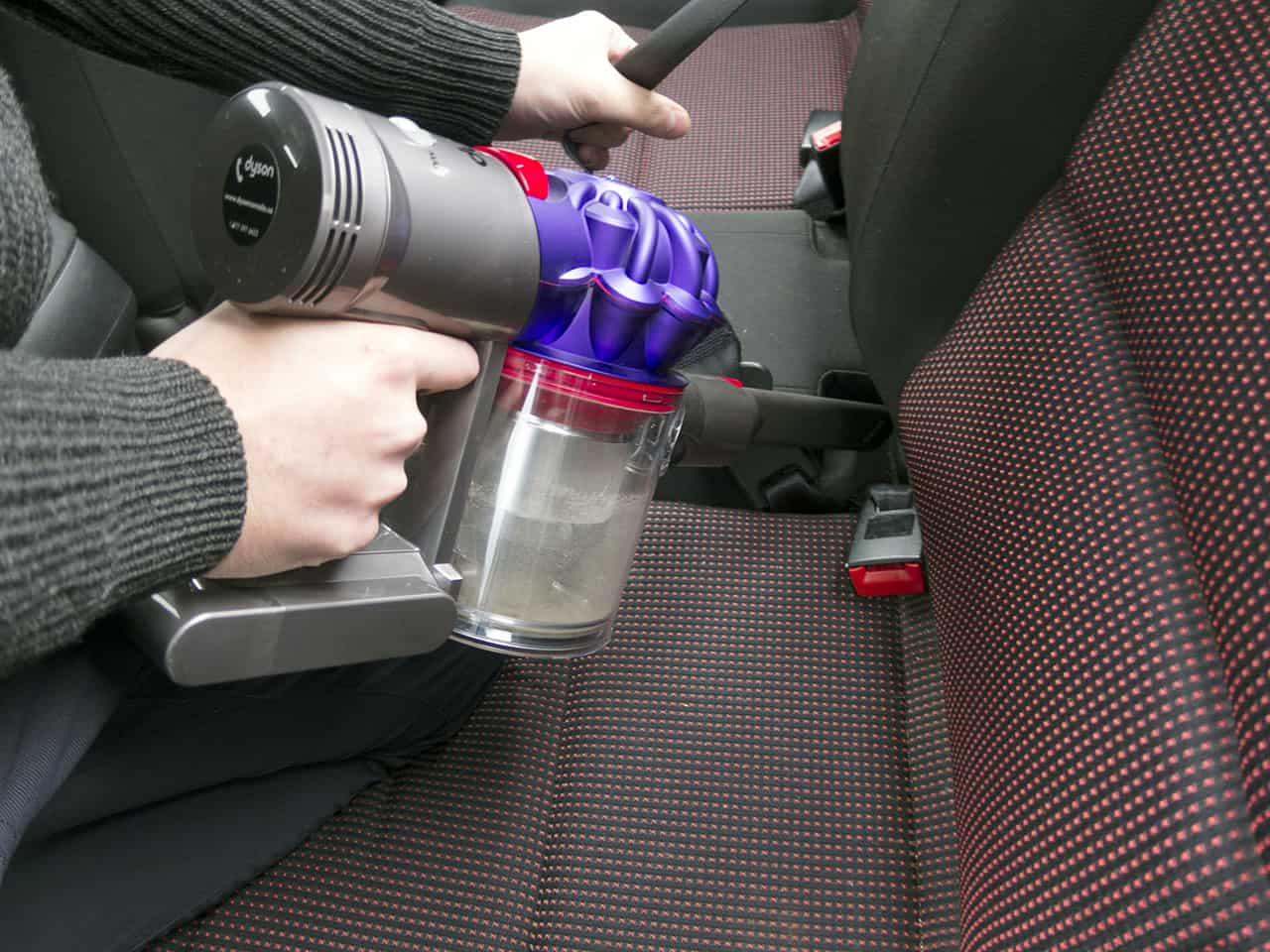 Did my passengers secretly fill their pockets with sand before getting into my car each time?
Portable + Powerful
Before I got back home, I drove my car through the car wash to get the exterior clean and then went to work with the Dyson to spiff up the inside. The digital motor is incredibly powerful for any vacuum, but especially so for a cord-free, handheld one. I was incredibly impressed with its suction power. I zipped over the seats with the spinning Mini Motorized Tool before popping it off and replacing it with the Rigid Crevice Tool to get into the cup holders and change compartment. Switching tools is as easy as pressing a button and snapping the next one into place.
A Different Take on Car Cleaning
As I cleaned the car, I found that what makes the Dyson V7 Car + Boat vacuum cleaner different is that it seems as though it was designed by someone who actually thought through how frustrating it is to attempt to vacuum a vehicle with a regular vacuum cleaner. The included extension hose makes it easy to reach into places that no vacuum could ever reach before (like that awkward space where the front windshield angles down to meet the dashboard – a spot where in order to drive me crazy last week, my buddy thought it would be funny to toss a single roasted peanut. It remained lodged there and the Dyson was finally able to retrieve it, much to my relief.).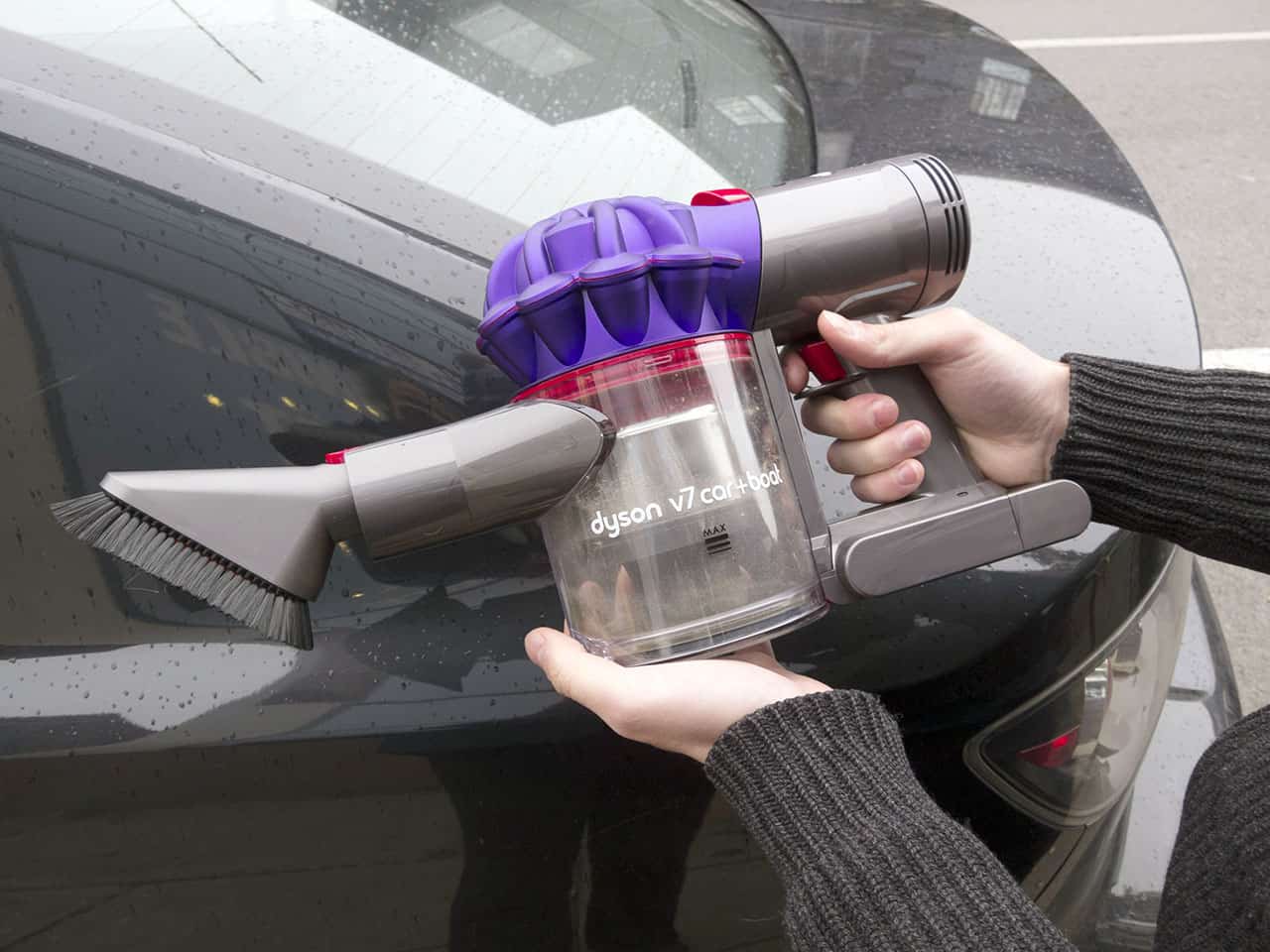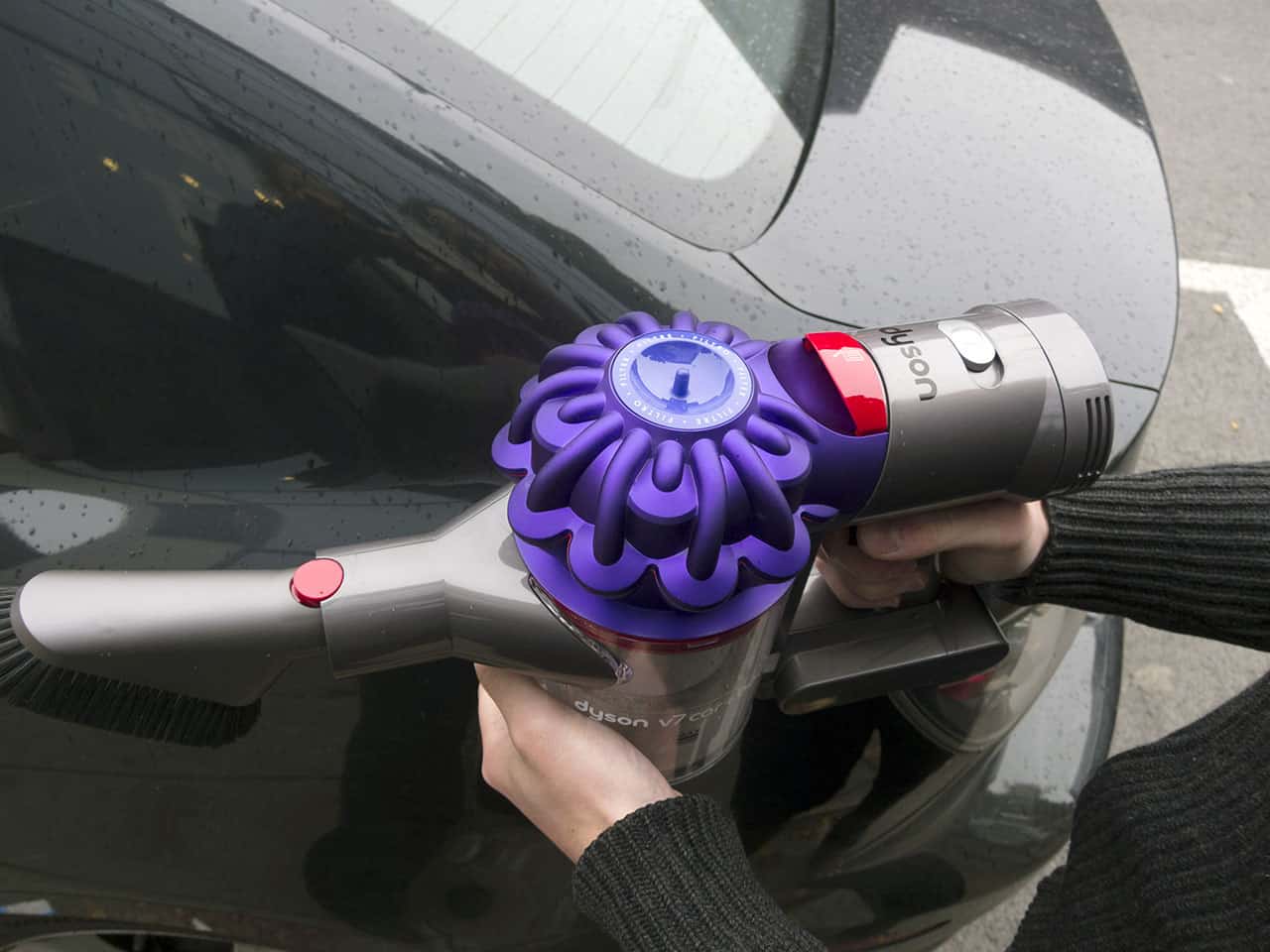 All in all, I've found the Dyson V7 to be a powerful and well-thought-out little vacuum cleaner. At $349.99 CAD, so far it's been worth every penny. Because it's branded as a Car + Boat handheld vacuum cleaner, it's clear what has to happen next: I have to get a boat!