I remember back in the 1990's having a 5-speed transmission was all the rage, among us car guys. Then came 6-speed transmissions, having a 6-speed manual was the coolest thing ever. With the popularity of automatic transmissions growing, we started seeing many more gears and now we've gone to double digit gears in consumer vehicles. I believe 10-speeds is currently the highest number of gears in a consumer vehicle, and our review vehicle had just that, a 10-speed automatic transmission.
When the 13th generation Ford F150 was introduced in 2015, the big news was it's aluminum body and the loss of weight. For the 2017 model year, the big news is the introduction of the 10-speed transmission, in a quest for fuel savings.
There haven't been any other changes made to the 2017 F150 over the 2016 F150, so I'm not going to over other parts of the vehicles, if you're interested in reading about the rest of the vehicle and its features, have a look at my 2016 Ford F150 review.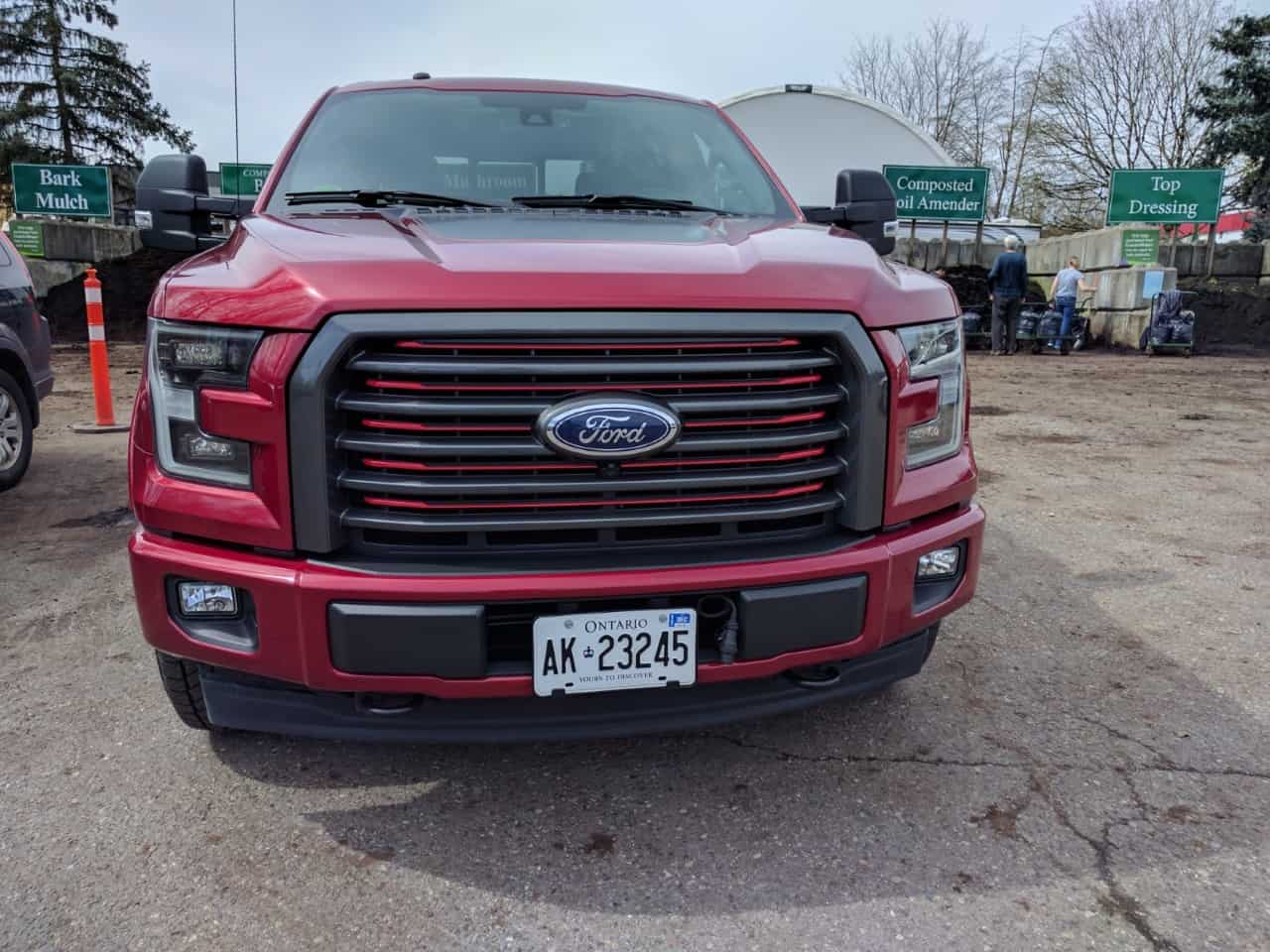 Engine Transmission
Our review F150 was equipped with the 3.5 liter EcoBoost V6 engine, which now produces 375 horsepower at 5,000 rpm and 470 pound-feet of torque at 3,500 rpm. The 2017 engine gains 10 HP and 50 lb-ft of torque or the 2016 3.5 liter EcoBoost. According to Ford, the F150 with the 3.5 liter EcoBoost engine should consume 12.7/9.5/11.3 L/100 km in city/highway/combined in the 4X2 configuration and 13.6/10.7/12.1 L/100 km in the 4X4 configuration. Our review F150 was the 4X4 version, but I drove it in 2WD mode because 4WD wasn't needed.
After a week's worth of driving, the on-board computer showed 14.4 L/100 km in pure city driving and 13.5 L/100 km in 80/20 city/highway driving. My review of the 2016 F150 with the same 3.5 liter engine (with less horsepower) and same type of driving netted me 15.5 L/100 km in combined 80/20 city/highway. So the 10-speed automatic transmission definitely did improve fuel consumption and the 2017 F150 also comes with engine start/stop, which I'm sure helped a bit too.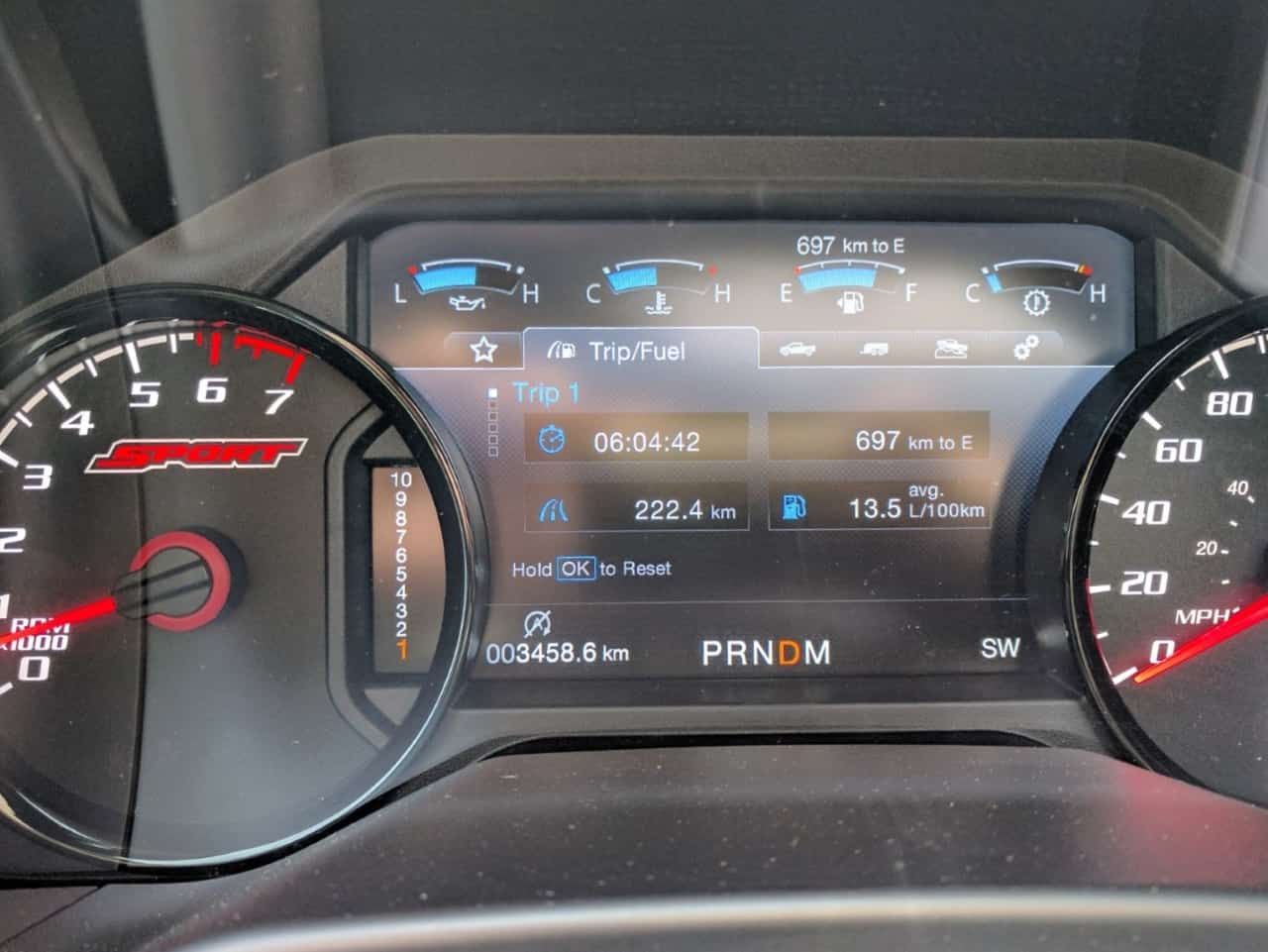 If you were to let someone drive the F150 without telling them it had a 10-speed transmission, they would never notice it. The transmission is smooth shifting and under normal driving conditions, it quickly shifts and even skips gears to go to the highest gear possible, depending on the conditions at the time. Unlike those huge semi-trucks that you see driving in city changing gears every few seconds (although they are manual transmissions) when they take off from a stop light, trying to get to high gears with huge lags between gear changes, on the F150 there is none of that lag.
When I was driving around the city, I'd notice the transmission quickly go through gears, and would be in 10th gear at speeds a low as 60 kilometers per hour, which would save quite a bit on fuel. And if I need to accelerate, the transmission wouldn't go down sequentially from 10 to 9 to 8… but instead, it would skip many gears and would end up in 4th all the way from 10th in a very quick manner. I was quite impressed with the way the transmission behaved. I'm hoping Ford introduces this transmission to other vehicles soon, as my fuel consumption numbers were much higher in the previous three Ford SUV/CUVs (Edge, Explorer, Flex) that I just reviewed a few weeks ago.
The extra horsepower and torque definitely make the F150 even quicker, it's a very fast truck and feels like a locomotive when accelerating.
Overall Impressions
Overall, I was extremely impressed with how well the 2017 Ford F150 with the 10-speed transmission behaved. I wasn't expecting a big drop in fuel consumption and was dreading going to the gas station at the end of the week because of our high gas prices in Vancouver, paying around $1.39 per liter of regular gasoline.
I think Ford has a winner with this new transmission and we're definitely going to be seeing it used in more of their vehicles.
For more information on the 2017 Ford F150, visit ford.ca.