Like most human beings, I love listening to music. It's on while I work and play, and I'm always on the lookout for new songs and performers. The trouble… is that I fucking hate the music industry.
If you've ever wanted to study an industry that does everything possible to stall evolution, look no further than the music industry. I realize it's not the whole shebang — after all, many performers and even labels are trying to break out a little innovation — but most of the industry seems geared towards making it as frustrating as possible to buy and listen to music. Believe me, there's a reason that 99% of people seem to pirate music, and it's not because they're all jerks.
But let's not dwell on the problem, let's talk about the solution.
I've always wanted a music service that would let me pay a flat monthly fee for as much music as I wanted, and I suspect I'm not the only one. I know, I know… I should want to pay for each and every song, but you know what? I just don't. The reasons don't even really matter. There's often a difference between how a thing should be, and how it actually is in reality. This is one of those situations. I like flat rates, not trying to bet on which tracks I'm going to enjoy enough to keep around for a week, a month, or a year.
So along comes a service called Rdio created by Skype founders Niklas Zennström and Janus Friis. It's been around since 2010, and at first blush the only interesting — much less remarkable — thing, is that it was created by the Skype founders. Thankfully I decided to look past this book's cover, because Rdio is an amazing online music service.
Here's the short version: Rdio is an online music service that costs as little as $4.95/month for access to unlimited music and a recommendation engine that's out of this world.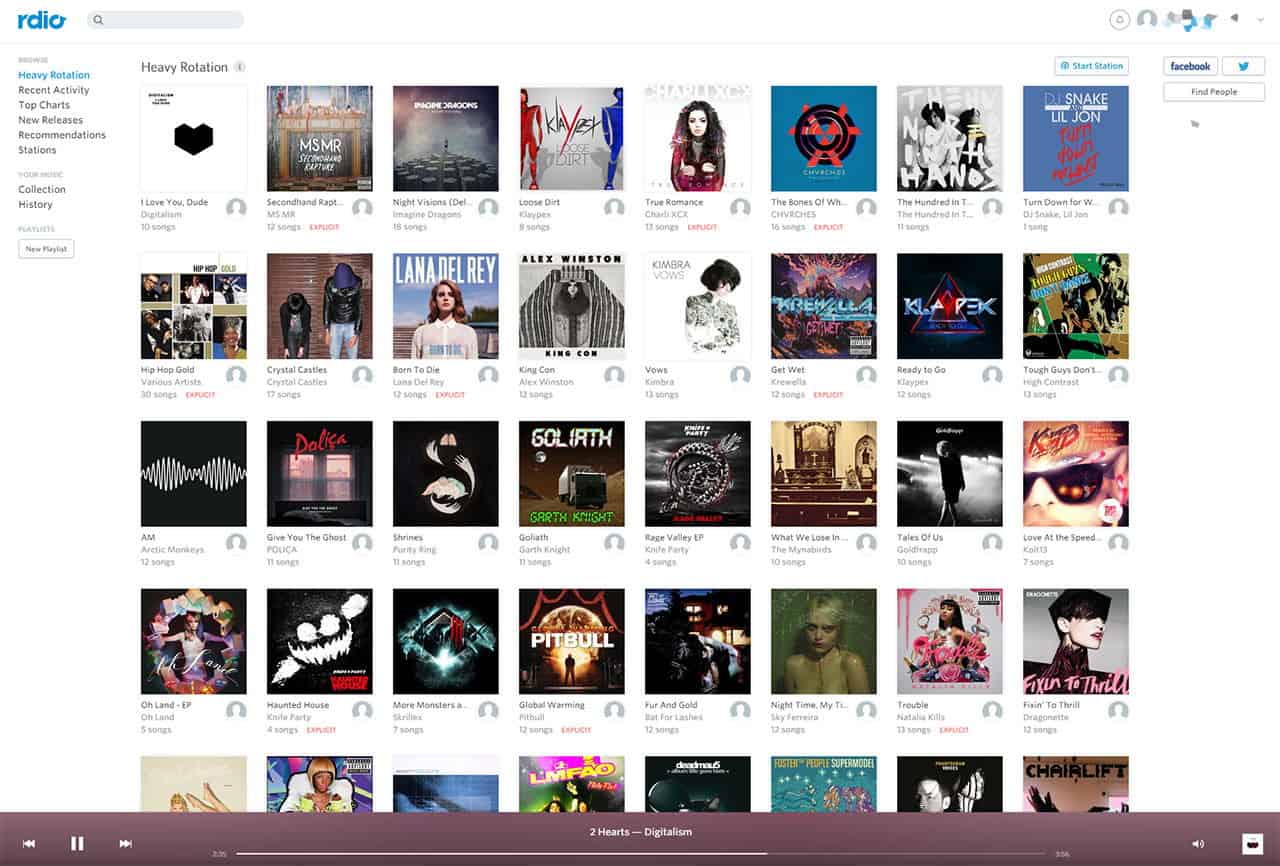 You'll have access to the newest albums, and a massive back-catalog. There's so much music that I promise you're going to feel overwhelmed. When I haven't been writing articles (and honestly, even when I have), I've been browsing through all the awesome recommendations. I've found so much good music that, well… the feeling is almost indescribable. And since it's available on Windows, iOS, Android, and Mac OS X, you can take your music just about anywhere.
So, instead of trying to explain every little feature, I suggest you head over to the Rdio website and register for the 3 month free trial. If this sounds a bit like a hard sell, that's only because I really, really love this service. I love music, but hated trying to find and buy it, and Rdio has been like a soothing balm.
If you love music, you're going to be in heaven with Rdio.