You take the Nissan Quest van, give it more straight lines, chop it up here and there, raise the roof and you end up with the all-new Nissan Dayz Roox. Okay, the vehicle is no where near based on the Quest but to the untrained eye, it's a chopped up minivan with a high-roof. The Roox is based on the already in production Nissan Dayz, which is Nissan's first in-house Kei car (light automobile category in Japan). Prior to this, Nissan would sell rebadged Kei cars (from Mitsubishi and Suzuki).
The Nissan Dayz Roox features automatic rear sliding doors for easy access to passengers and one of its main advantages, according to Nissan, is the packaging that "delivers both spaciousness and ease-of-use". The Kei cars have been successful in Japan because this category of vehicles is only restricted to physical size of the car and engine displacement/power. Because of this, manufactures load the vehicle up with advanced features yet make it affordable for consumers.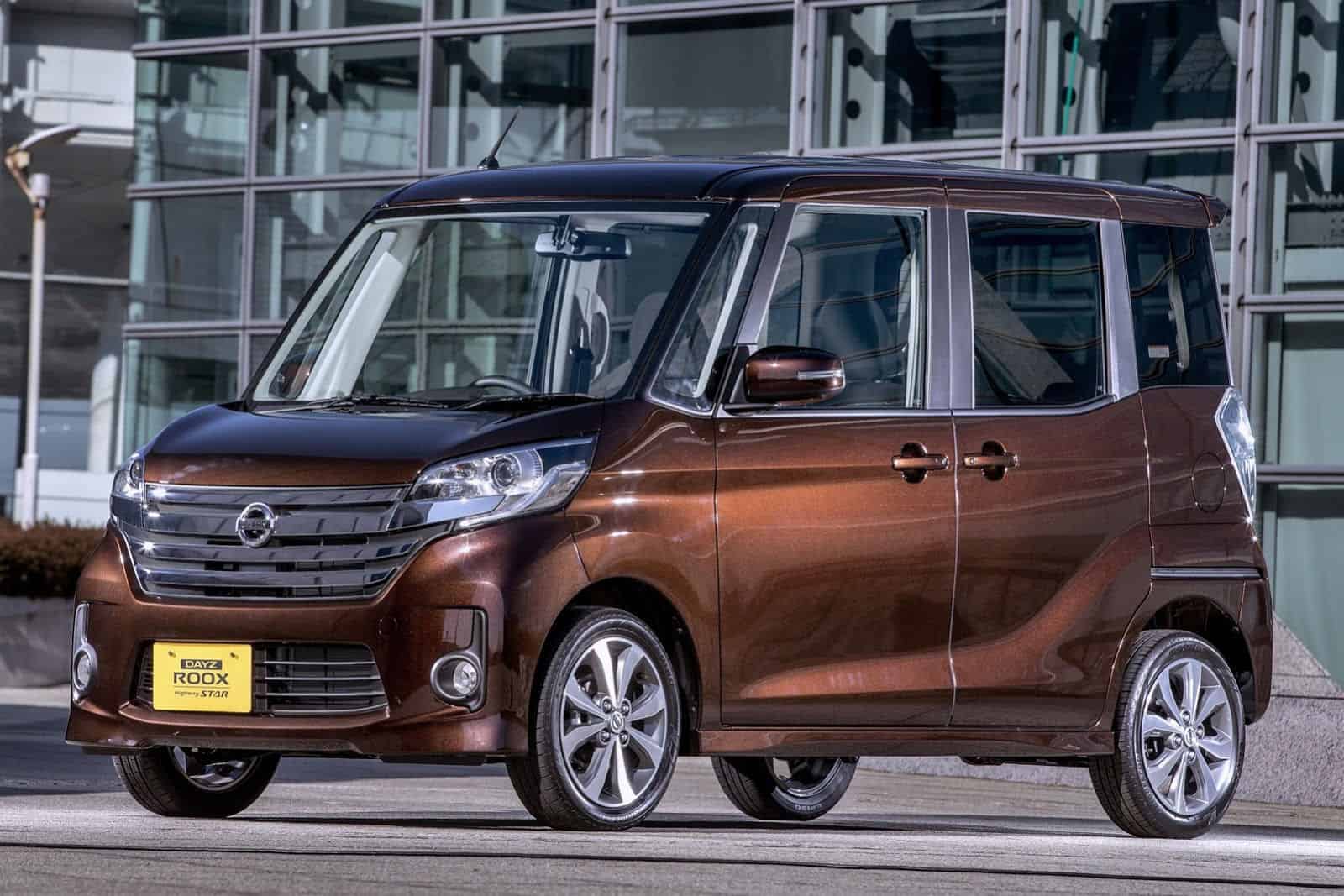 The Dayz Roox features the Around View Monitor which offers the driver a virtual 360-degree view of the car from a bird's eye view, touch screen automatic air-conditioning system, and even a super UV-cut heated-insulated green class which filters up to 99 percent of ultraviolet rays.  The vehicle also provides excellent maneuverability to its turning radius of only 4.4 meters (14.43 ft).
On the inside, the Nissan Dayz Rooz provides an interior height of 55.1-inches and can easily accommodate a 27-inch bicycle. The vehicle also features a new battery-assist technology that was developed by NKMV (joint venture between Nissan & Mitsubishi). How it works is that the system charges a nickel-hydrogen battery during deceleration and uses this energy to power the electrical equipment such as the navigation or audio systems. By easing the stress on the alternator, gasoline consumption is reduced, and the stress on the engine is decreased.
Power for the Nissan Dayz Roox comes from a 0.7-liter three-cylinder gasoline engine producing 48 horsepower. May not seem like much but Japan is a small country with a large enough population so it works the average Japanese family. Prices will start at $12,174 USD (1,240,050 yen).