We live in a world filled with SUVs, pretty much every car maker has at least a few SUVs on offer, even car makers that were known for just making sports cars, like Porsche. Not to be left out this SUV bonanza, Jaguar introduced the F-Pace in 2015 as a concept and the F-Pace went on sale in 2016.
There used to be distinctions between an SUV and a CUV, nowadays pretty much every one of these vehicles is a unibody platform (body-on-frame was more of an SUV and these unibody vehicles were CUV), and most of us just call them SUV or Sport Utility Vehicle(s).
SUVs started taking over the marketplace back in the early 90's, mostly killing the sports car. So for that reason I wasn't a big fan of the segment, I love my sports cars and the original SUVs were pretty utilitarian and dreadful to drive. However, things have improved, there are more sports cars available and the new batch of SUVs are not so bad to drive.
Last week we had the opportunity to review the 2017 Jaguar F-Pace SUV, which really does put the "Sport" in Sport Utility Vehicle.
Prices
The F-Pace is offered in five trim levels, like the Jaguar XF we reviewed last week and the XE we will review next week. The trims are "Premium", "Prestige", "R-Sport", "S", and "Portfolio". Starting prices are listed below for each trim level.
F-Pace Premium: $50,250
F-Pace Prestige: $54,750
F-Pace R-Sport: $60,000
F-Pace S: $68,500
F-Pace Portfolio: $69,700
Our weekly review car was the 2017 F-Pace R-Sport, with a starting price of $64,900 (that's the starting price with the V6 engine), our review F-Pace was well equipped with a final price of $78,650 including $1,600 for destination and delivery.
Options included Odyssey Red paint ($650), Heated windshield ($400), Jet Headliner color ($400), Comfort & Convenience Pack ($1,950) – this included power trunk with hands free open/close, heated/cooled front and heated rear seats, rear seat remote release, and power recline rear seats. Technology Pack ($3,100) – this included InControl Pro Services, Meridian sound system, 10" touchscreen, navigation system, full TFT/LCD instrument cluster. Driver Assistance Pack ($3,100) – this included traffic sign recognition, surround camera system, front camera, 360 park distance control, perpendicular parking system, adaptive cruise control. Luxury Interior Package ($2,150) – this included cooled glove box, interior mood lighting, front and rear comfort air conditioning, air quality sensing, and some other stuff. This is the package I'd definitely skip if I were buying the F-Pace.
Engine
Like the XF we reviewed last week, there are three engines on offer on the F-Pace, with two output levels for the V6 engine. The engines offered are a 2.0 liter gasoline and diesel 4-cylinders and a V6 gasoline engine. The 2.0 liter turbocharged 4-cylinder gasoline engine produces 247 horsepower at 5,500 rpm and 269 pound-feet of torque between 1,200 and 4,500 rpm. The turbocharged 4-cylinder diesel engine produces 180 horsepower at 4,000 rpm and 317 pound-feet of torque between 1,750 and 2,500 rpm. The 3.0 liter supercharged V6 has two output, depending on the trim, it produces 340 horsepower at 6,500 rpm and 332 pound-feet of torque at 4,500 rpm and on the "S" trim, it produces 380 horsepower at 6,500 rpm.
All engines are equipped with ZF 8-speed automatic transmissions and are only offered with AWD. Our review F-Pace was equipped with the 340 HP V6 engine.
Performance
Like I said above, the F-Pace really does put the "S" in SUV. This is one of the sportiest SUVs you can buy, in fact, it even won a Motor Trend Head to Head competition recently against the Porsche Macan SUV.
When you get in the F-Pace and push the start button, you're treated to a very sweet sounding rumble from the exhaust tips, letting you know the F-Pace means business. Shift it into drive, using the rotary knob, and you're launched off the line like a sports car. The F-Pace V6 (340 hp version) reaches the 100 km/h mark just 5.8 seconds. As you accelerate, the exhaust gets louder and louder, urging you to go even faster. I've never felt this way in an SUV, the F-Pace is more like a sports car than a family hauler. I called it the F-Type of the SUV world.
When I say it's sporty, I mean as sporty as an SUV can get, it's still a heavy large vehicle with a high center of gravity. But it's also very fun to drive and this vehicle is definitely not a soccer mom's SUV. I thoroughly enjoyed my time in the F-Pace, I just wanted to rev the engine all the time, the exhaust note is so addicting.
There's no shortage of power from the V6, the F-Pace is very fast for just driving around the city or highway cruising. Like all the other Jaguar vehicles I've reviewed recently, the F-Pace comes with three driving modes – Eco, Normal, and Dynamic. I didn't bother with the Eco mode, it made the F-Pace less responsive and slower. In Normal, it becomes quite fun and in Dynamic, well it turns into a sports car.

Interior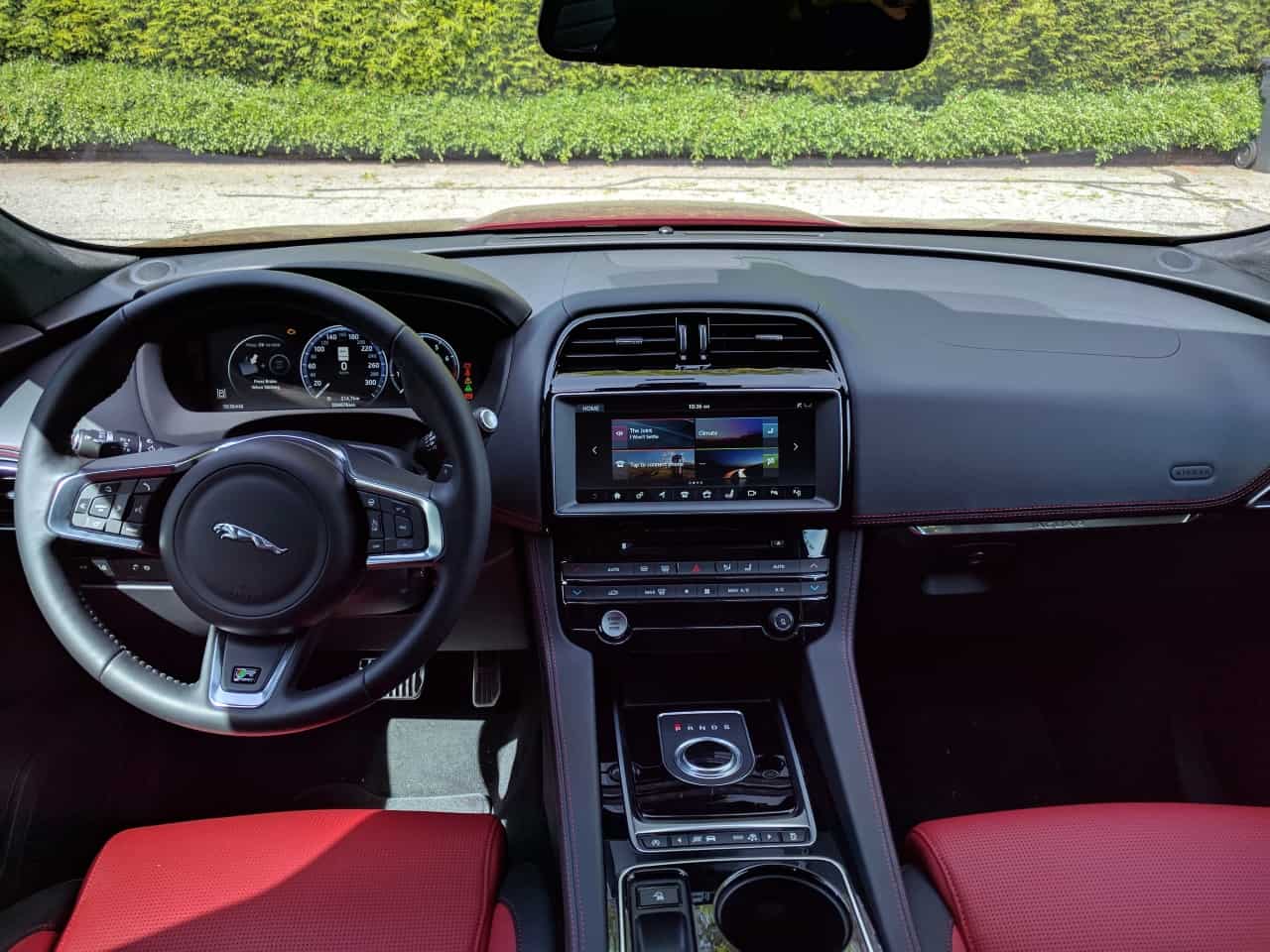 The interior on the F-Pace is pretty nice and has a very clean design, it's very similar to the XF we reviewed last week, the exception is our F-Pace was equipped with the 10" touchscreen, which has very crisp graphics and the backup camera provides very high definition images. The interior is pretty quiet and there is lots of room for the front and rear passengers.
I really liked the maps on the navigation system, the graphics look very modern and crisp. The navigation system's software, on the other hand, I wasn't a big fan of. Whenever I put in a destination, for some reason this computer would never chart the shortest/quickest possible way to get to my destination, it always made me go the long way and sometimes even told me to go on roads that wouldn't allow passenger vehicles (like special exists that only buses are allowed to take).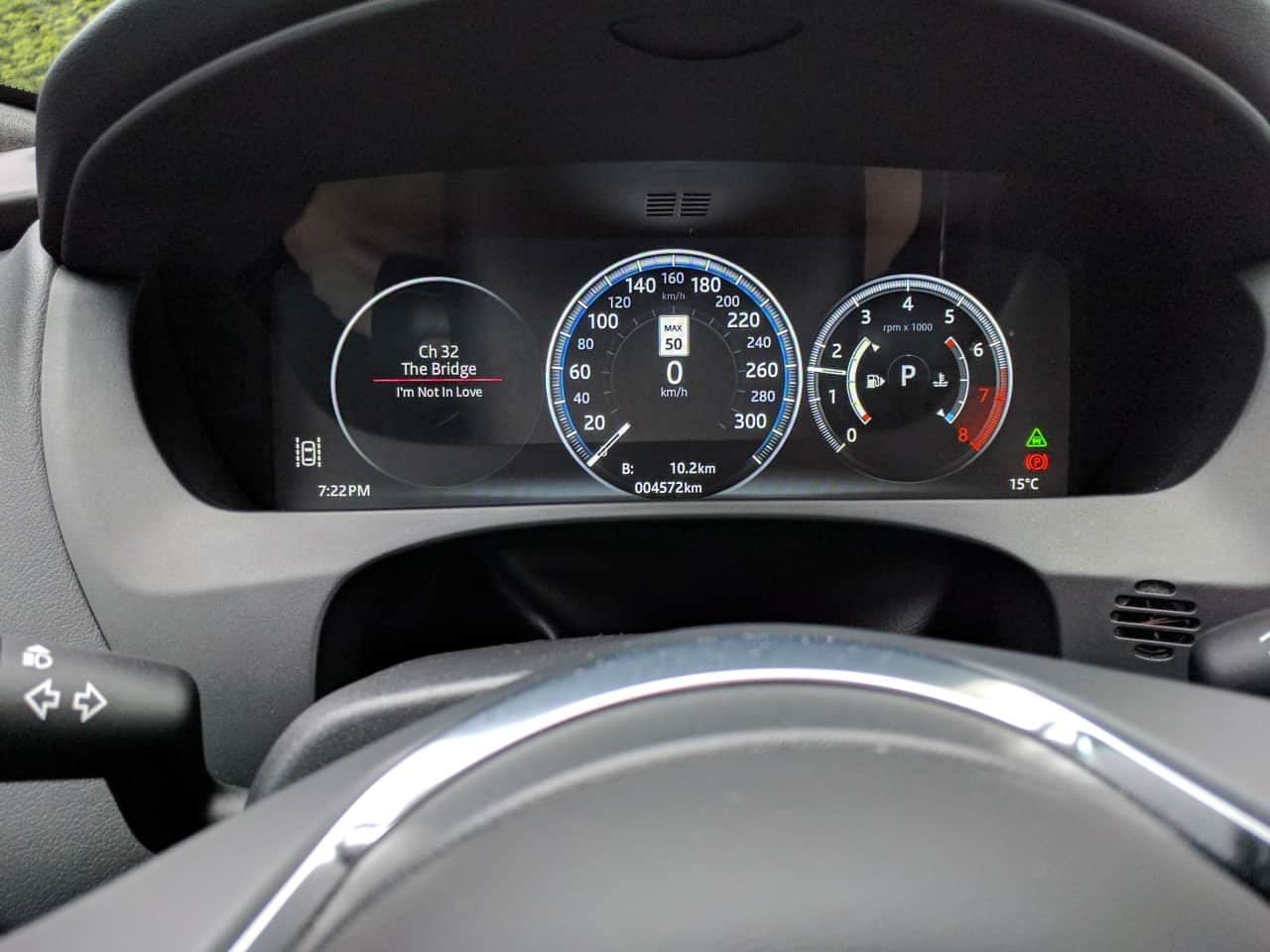 Our F-Pace was also equipped with a TFT screen in place of a traditional instrument cluster. The "gauges" on this screen were easy to read and the display gauges change based on the driving mode the car is in. This screen also displays navigation directions, in addition to the main 10" screen showing navigation directions.
Overall Impressions
Other than the navigation software issue, I absolutely loved the 2017 Jaguar F-Pace. It's a pretty athletic looking SUV and it drives like it was a sports car in an SUV's body, some of the sportiness from the F-Type has definitely worn off on it.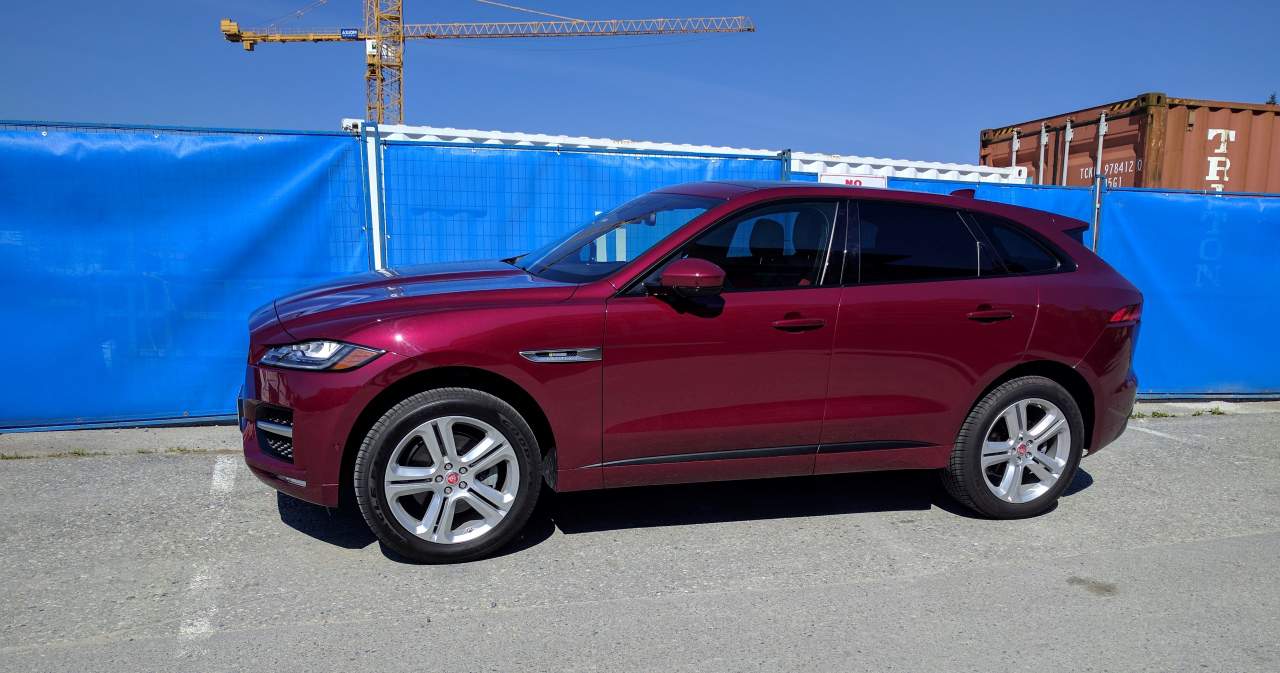 For more information on the Jaguar F-Pace, check out jaguar.ca.