For craft beer enthusiasts, there is hardly any other place to celebrate their passion than the city of Portland.  With dozens of local breweries and always growing, a weekend away in this city never seems long enough to visit as many as possible. Especially, when you want to try all the taster flights that each brewery has to offer. Doesn't mean I wasn't going to try without a good fight.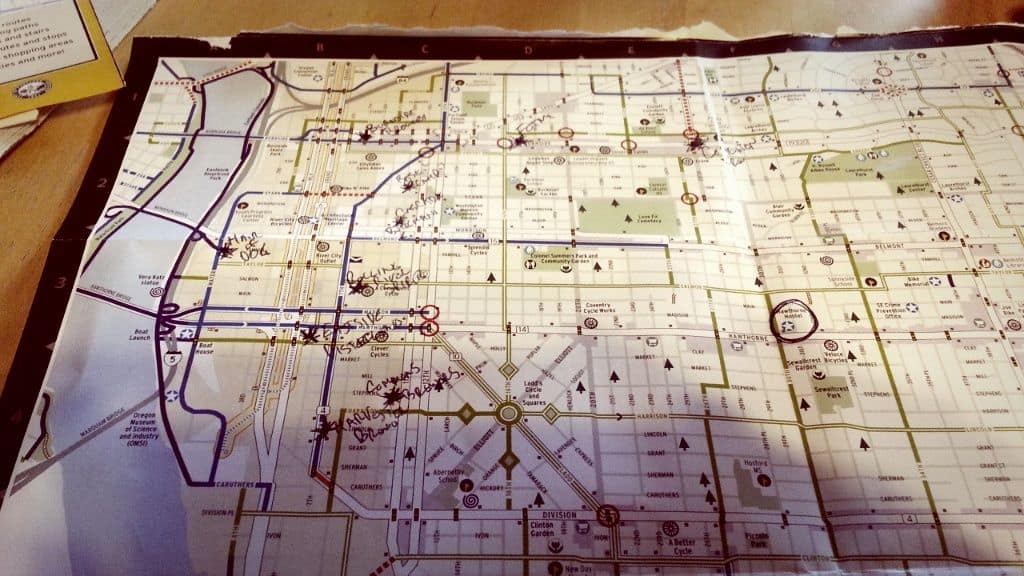 At the hotel, I tried to plan my journey as efficient as possible. I had a bike so the trick was to bike in a crescent shape/circle to hit up as many as possible over a few days. Thankfully, the guys over at Beer Advocate had a great Portland brewery list and I began charting my expedition like an explorer.
~BEER~
Hair of the Dog  |   61 SE Yamhill Street  |   hairofthedog.com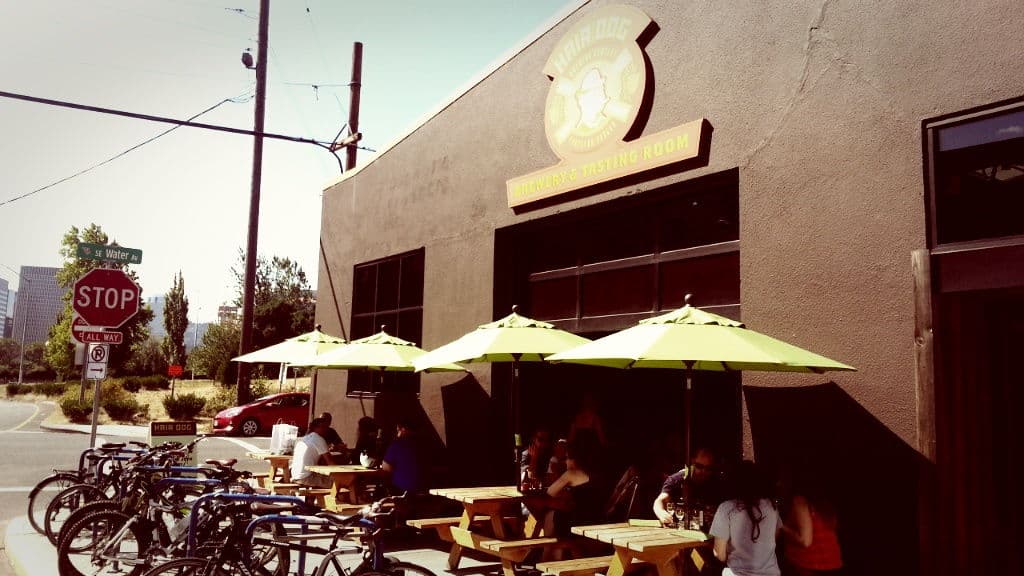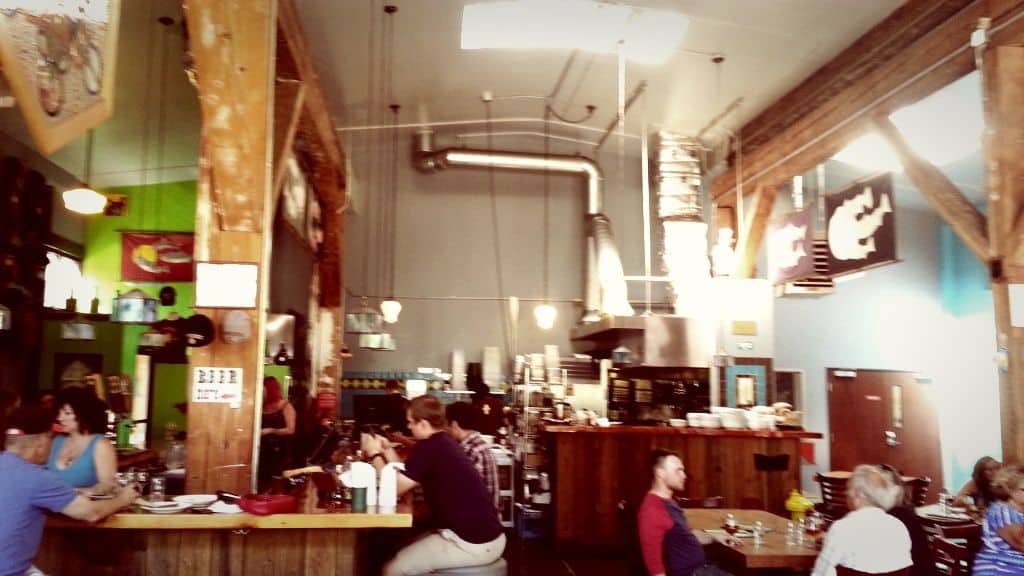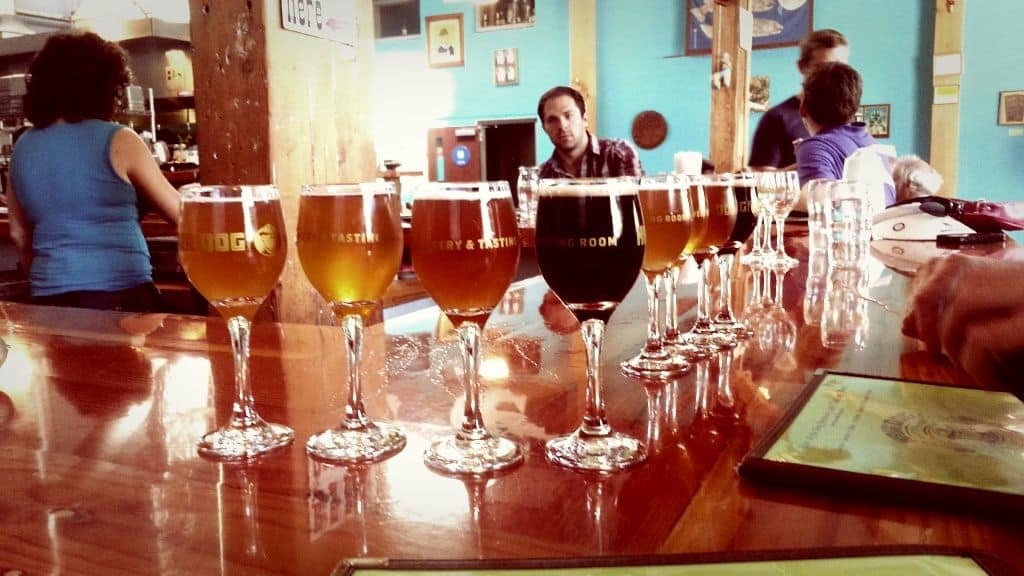 I'm not going to lie; Hair of the Dog is my mecca. To describe their beer as 'crafted' or 'premium' is much as an understatement as referring to Monet as a guy who likes to paint. As I walk through their vast open garage door, it is as cathartic as strolling through the pearly gates of beer heaven. Each glass of the taster flight is as sublime as the next. As are the well-worth vintage bottles, which unfortunately only could be drank on site, foregoing any illusion of attempting to re-experience or share the craftsmanship with friends back home.
Burnside Brewing Company | 701 E Burnside | burnsidebrewco.com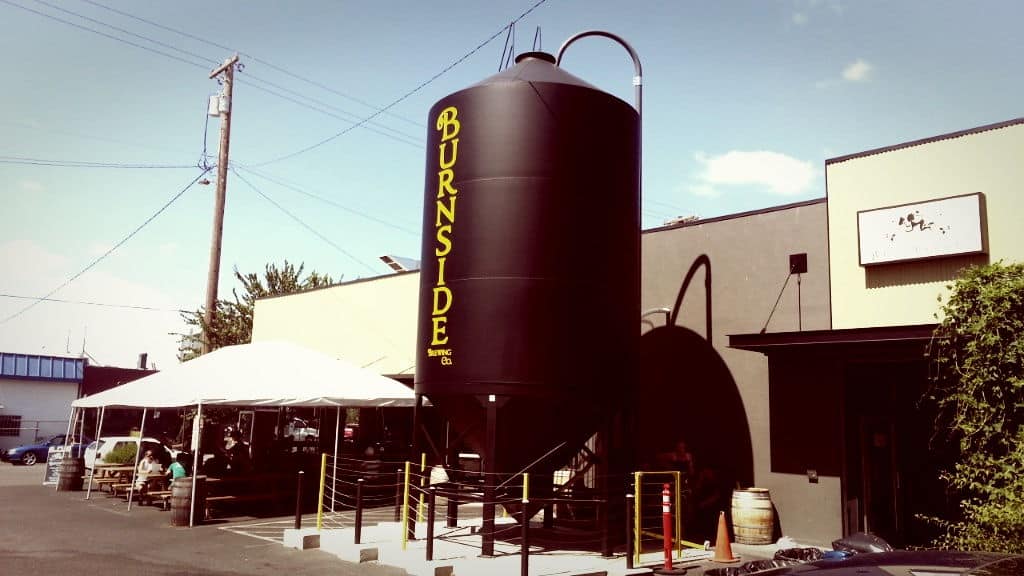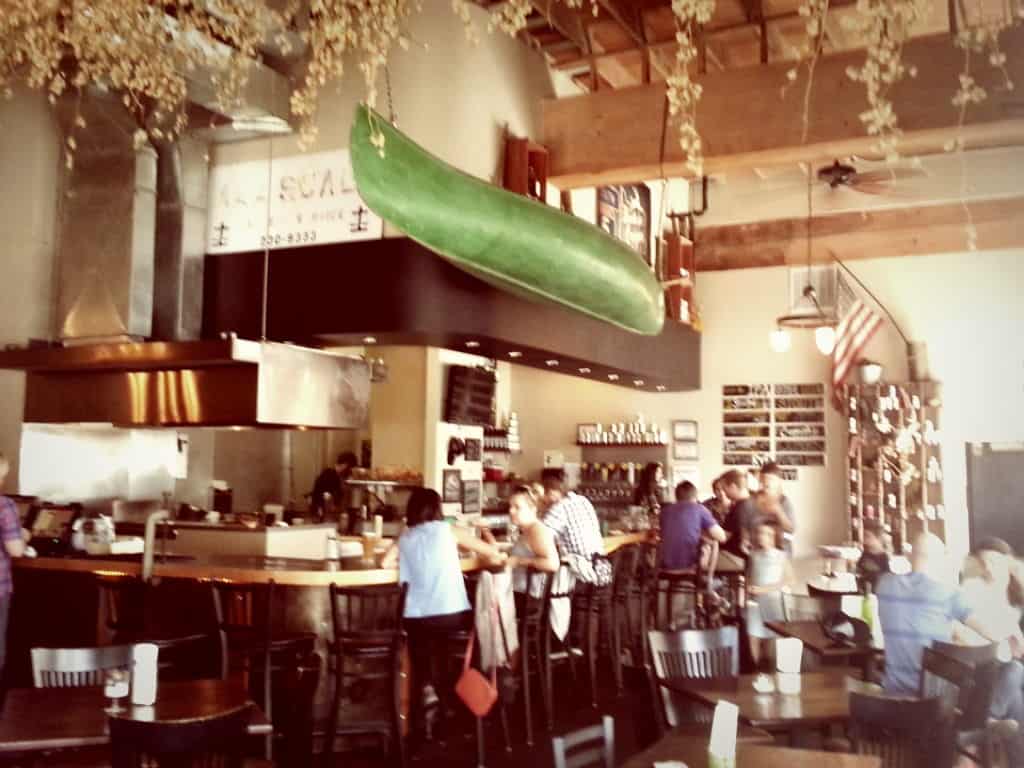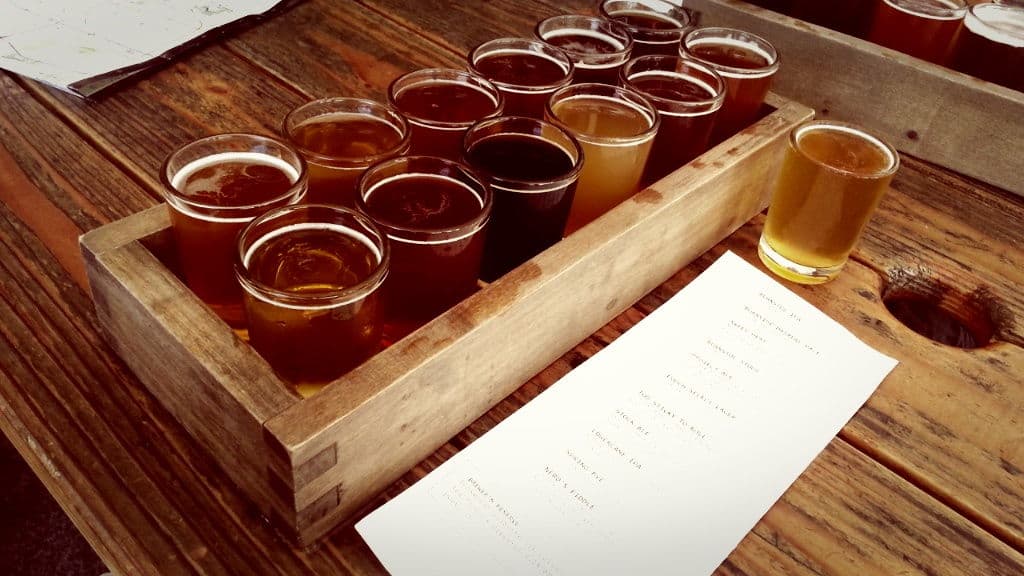 Once we hit it to Burnside, we were already tipsy. Much to the comforting servers who were well experienced with our type, I gasped and asked for them to repeat themselves when I thought I heard them say they offered 13 beer tasters. Yes, I drank them all myself. If I had to recommend just one beer, as anyone you come across would when you mention the words, Burnside Brewery; it would be the Sweet Heat. A wheat ale with apricot puree, dry hopped with imported Jamaican Scotch Bonnet peppers. What does it taste like, you ask? Well, imagine if you were just relaxing in the sun, just enjoying a delicious and refreshing cold apricot ale, when suddenly, you decide life doesn't have enough spice and decided to pour an entire pepper shaker into the beer. That is the Sweet Heat, so tell your friends.
Base Camp Brewing Company | 930 SE Oak St | basecampbrewingco.com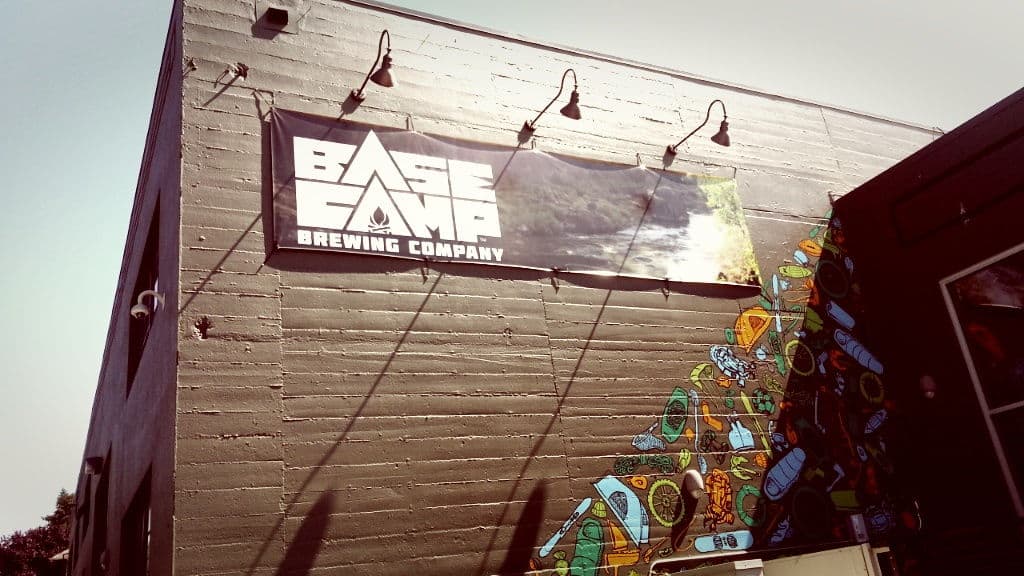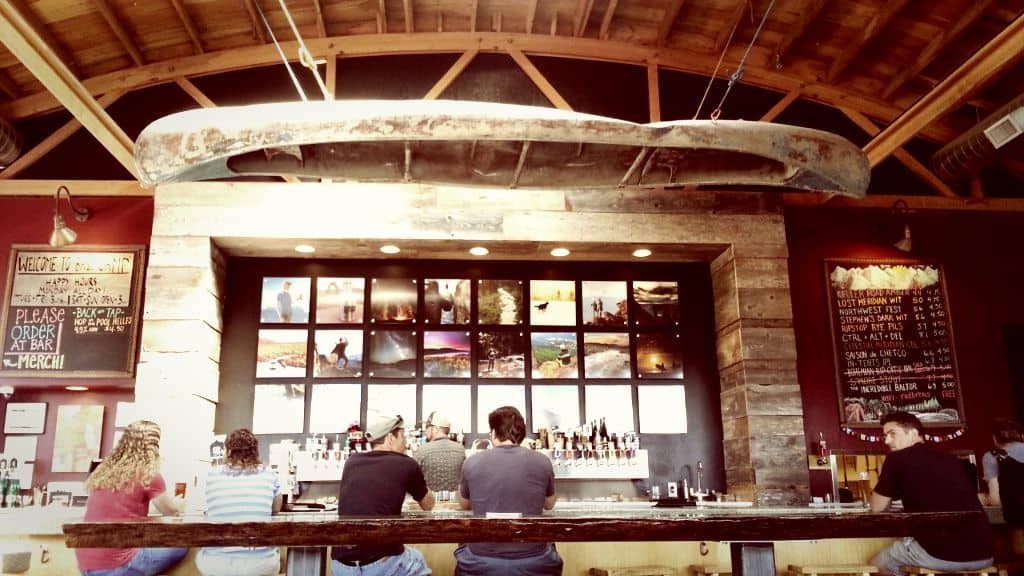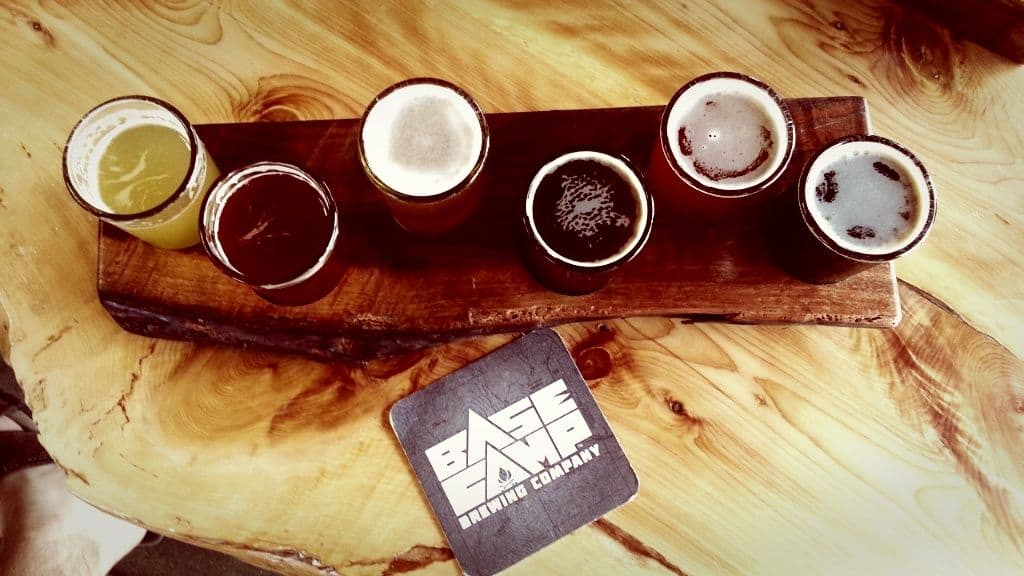 Base Camp has a wicked setup with a chill atmosphere as the decor mirrors more of a ski resort ready for the planning stages of a climbing expedition than a brewery. It was a perfect analogy for my state of mind as I attempted to pull through the next stages of my brewery climb. The beer was sublime with the favorite going to the The Incredible Baltor, a dark lager featuring Trailhead Coffee, whiskey- and rum-soaked oak, with a blend of chocolatey specialty malts. Delicious as it was, I was a bit devastated when I saw that the S'more Stout wasn't available. Just another thing to add to the list when I return next year.
Havester Brewing | 715 SE Lincoln St | groundbreakerbrewing.com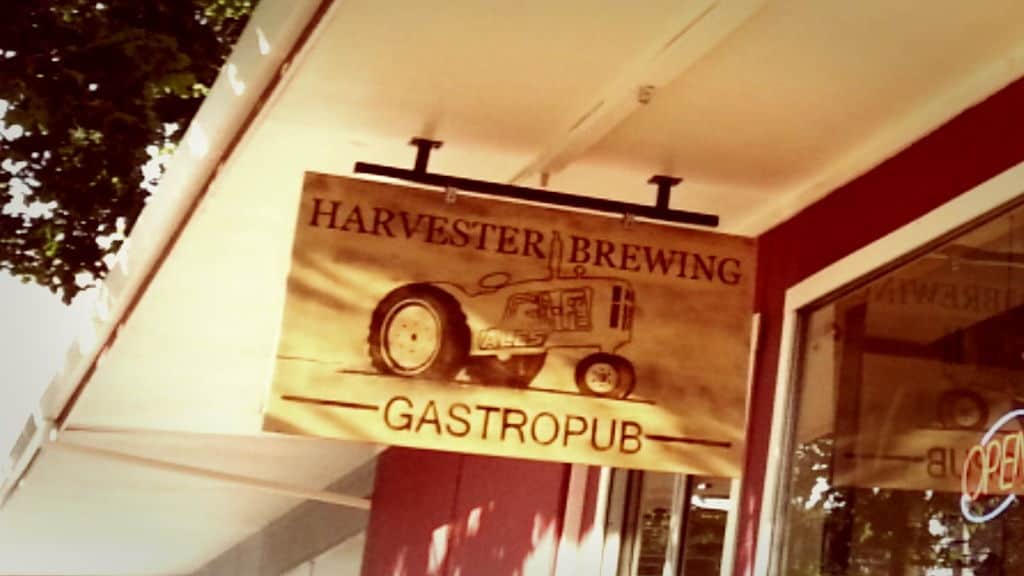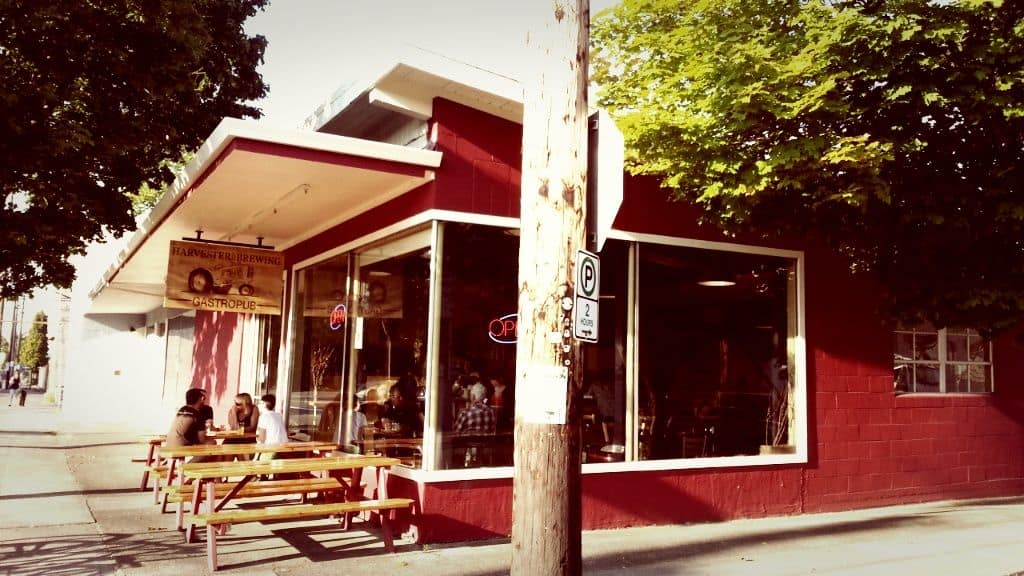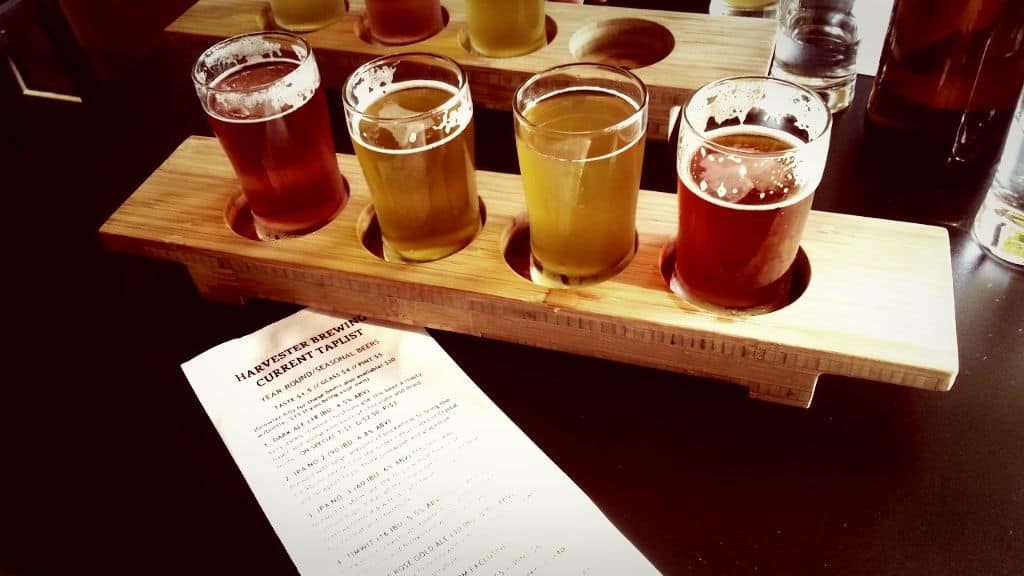 This little place was another one of those, 'hey, look, that's a brewery, let's go check it out'. It's more reminiscent of a breakfast cafe with friendly staff and featuring 100% gluten free beer. Though most of the selection was quite hoppy, I quite enjoyed the Timwit; brewed with buckwheat, fermented Belgian yeast, chestnuts, bitter orange peel, and toasted coriander that gave it some spice.
The Commons Brewery  | 1810 SE 10th Ave, Unit E | commonsbrewery.com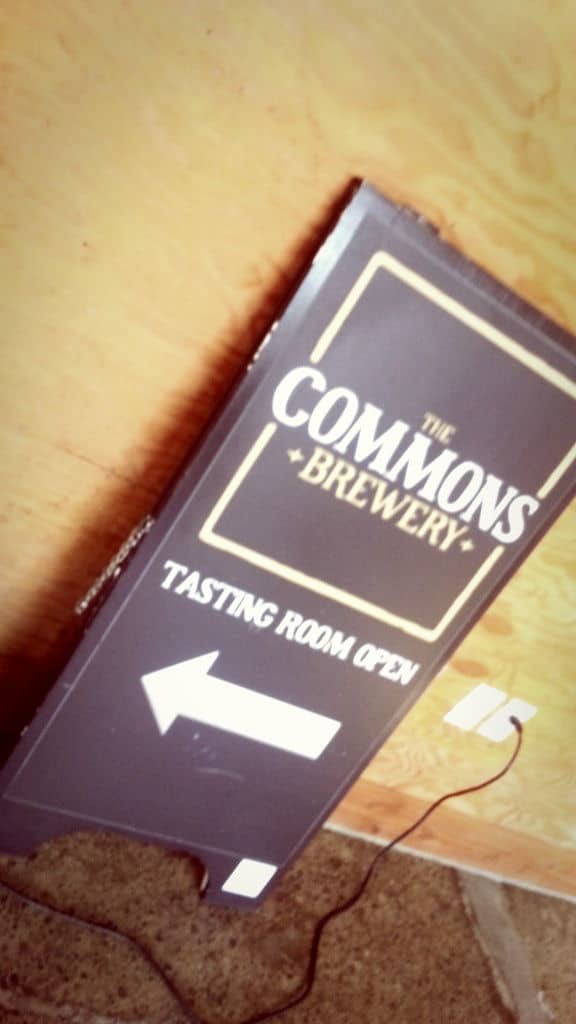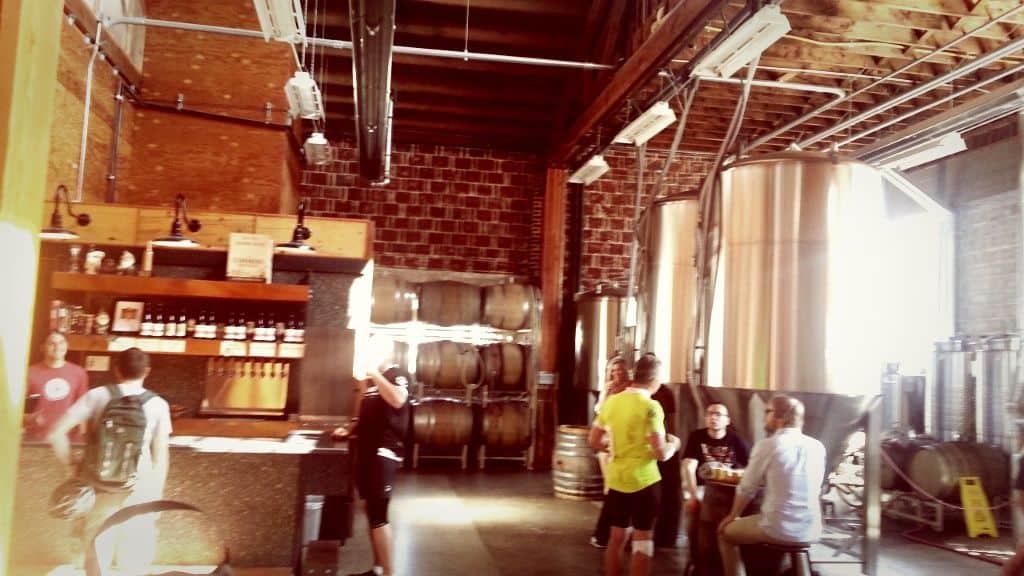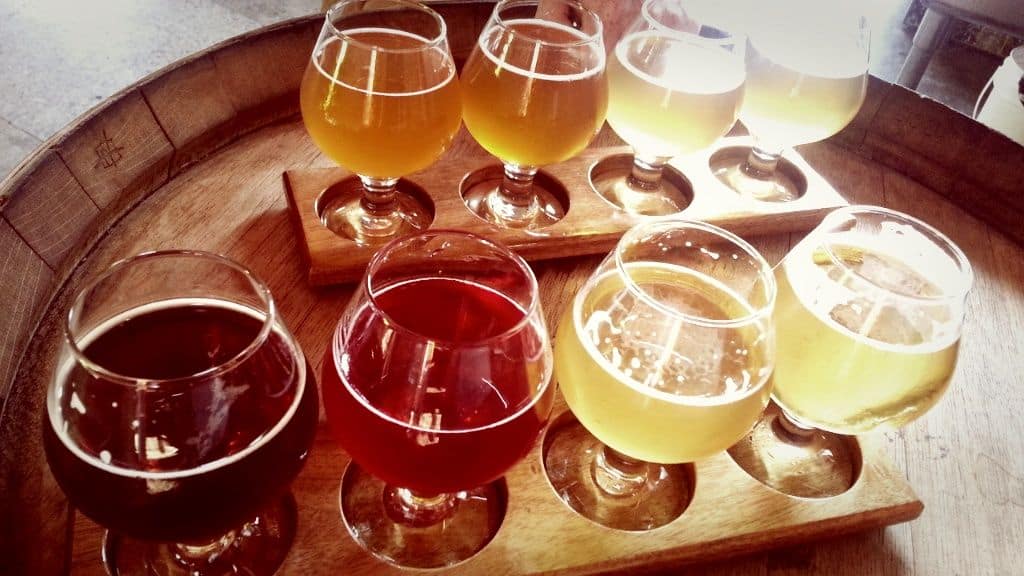 Don't let the size of this brewery fool you. While they may be small in square footage, this allows them to be big in flavor and variety. Their Urban Farmhouse Ale is just a single sample of their award winning prestige and brewing knowledge of creating fantastic Belgium style ales. I throughly enjoyed their Vienna Lager.
 The Lucky Labrador Brewing | 915 SE Hawthorne Blvd | luckylab.com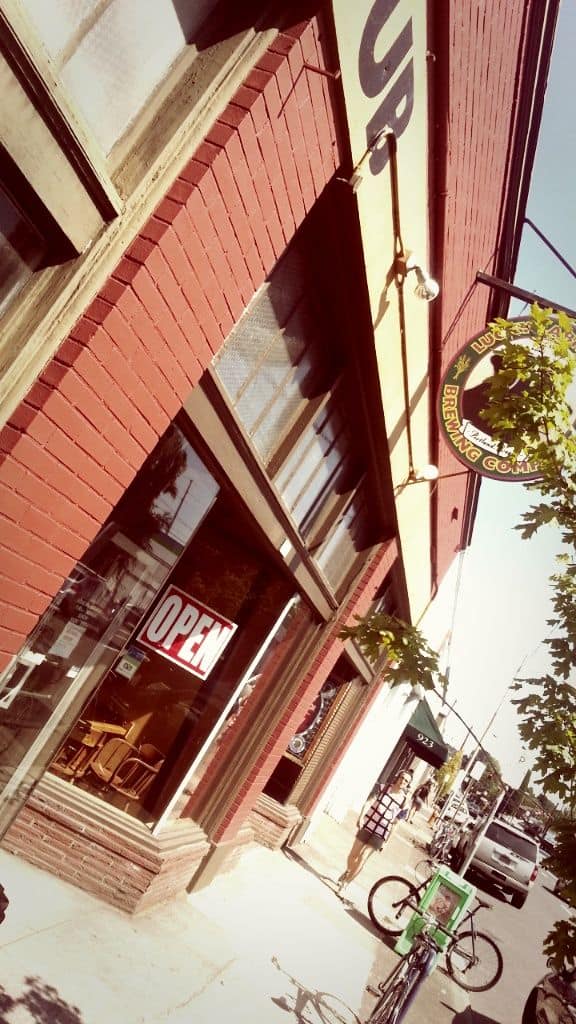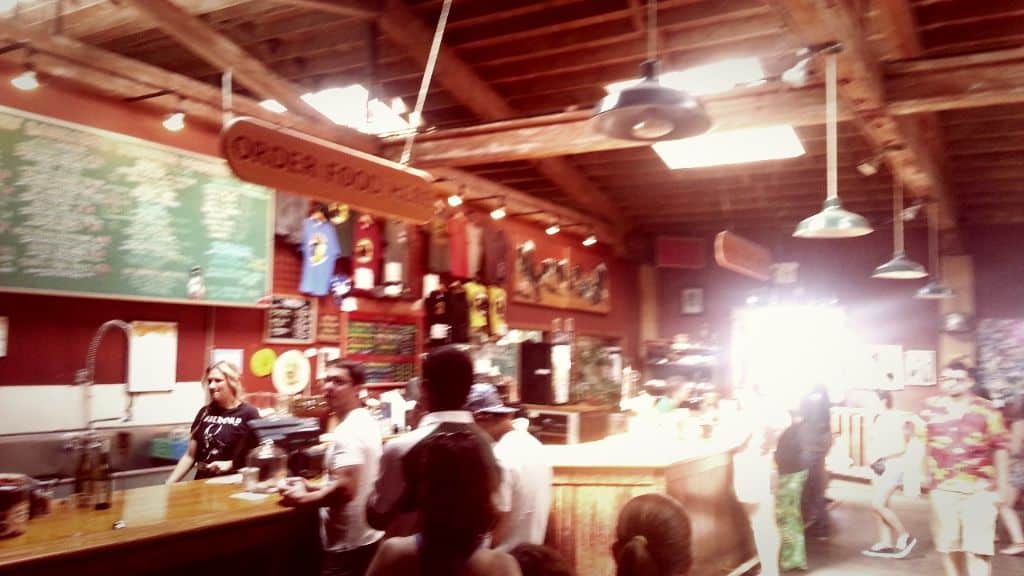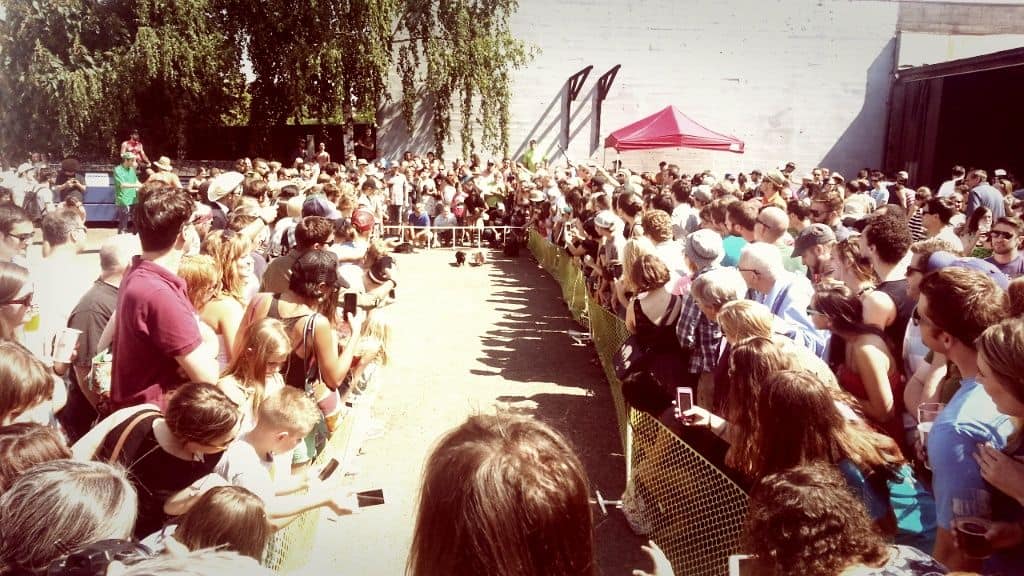 The first time I hit the Lucky Labrador it was out of pure luck. My buddy and I saw the dart board through the front window, thinking it was a chill and quiet place to grab a pint. Little did we know it was a place where dog owners brought their pets along to enjoy the beer. This year when we stumbled across it after Burlesque Brunch (I'll tell you all about that one later on), they were having their First Annual Wiener Dog Race benefiting the Oregon Dachshund Rescue.
The Green Dragon | 928 SE 9th Ave | pdxgreendragon.com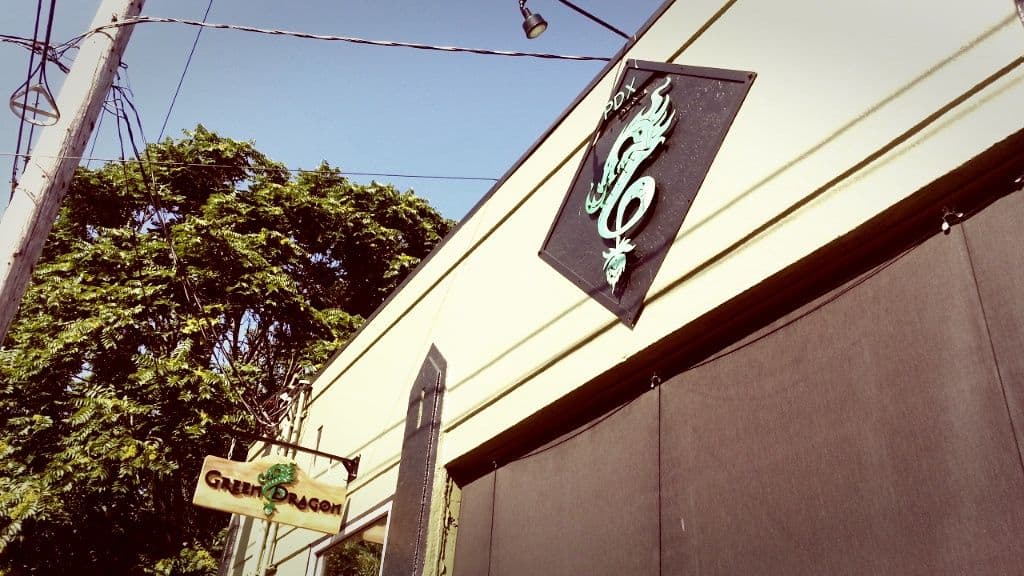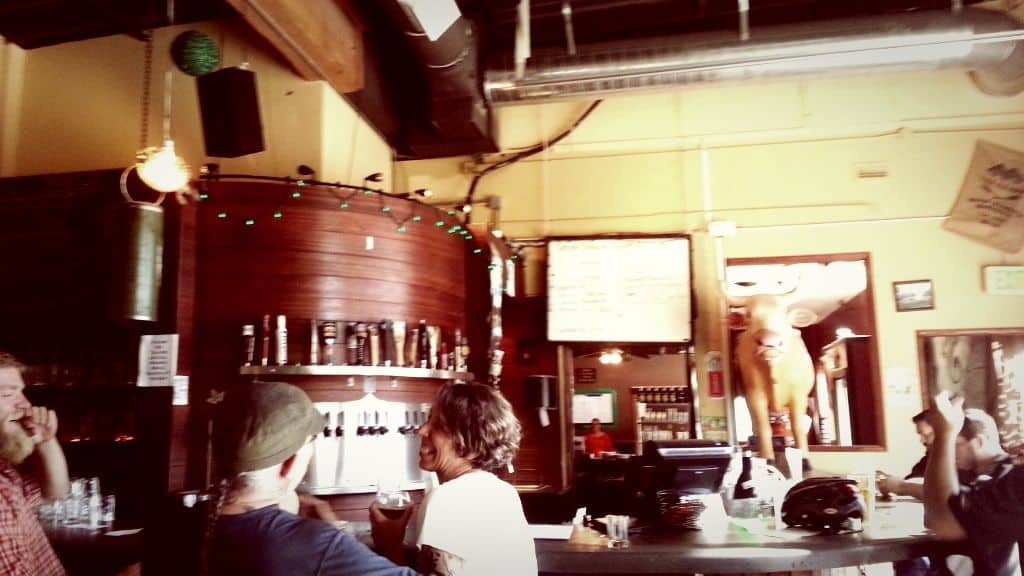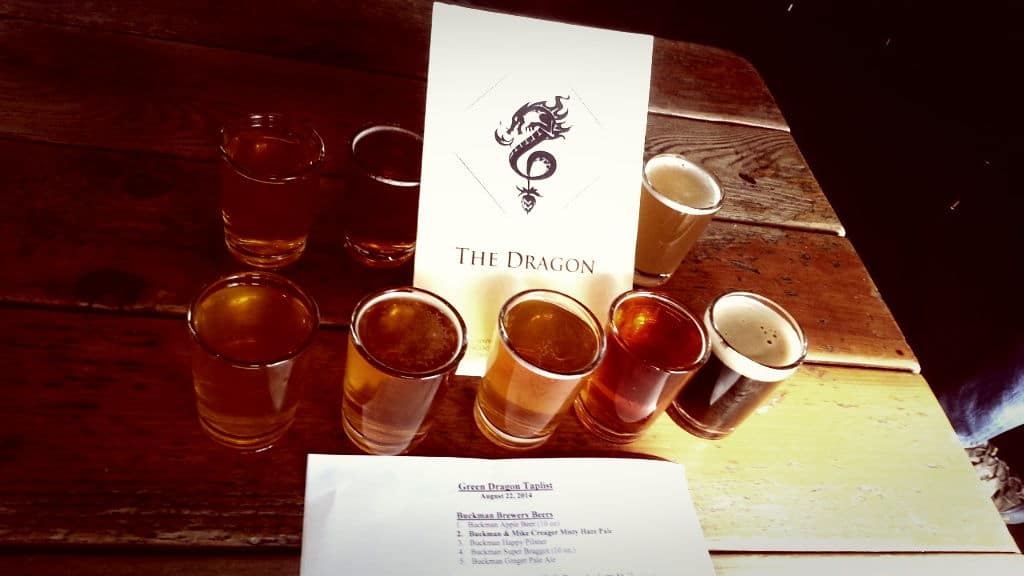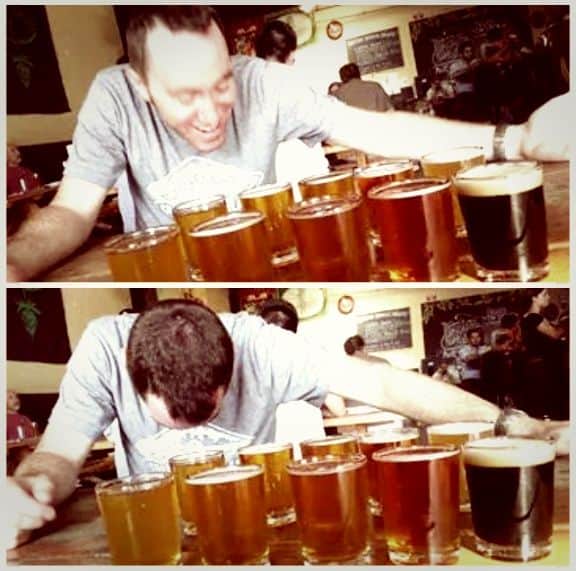 Umm…Green Dragon. The oooold Greeeeeen…Dragon. hmm….yeah we were sloshed by the time we hit this place. The only thing that I could remember from our time there was the face my drinking buddy gave when the beer flights arrived.
As the picture shows, our bitter sweet emotions were a flurry of utter bliss closing in on the brink of defeat. Of course, we carried on and finished the flights….but we were done for the day.
We needed to rest, and quickly crashed for a beer nap before seeing a late movie. For the next day, we were off to hit the distilleries.
Kennedy School | 5736 NE 33rd Ave | www.mcmenamins.com/KennedySchool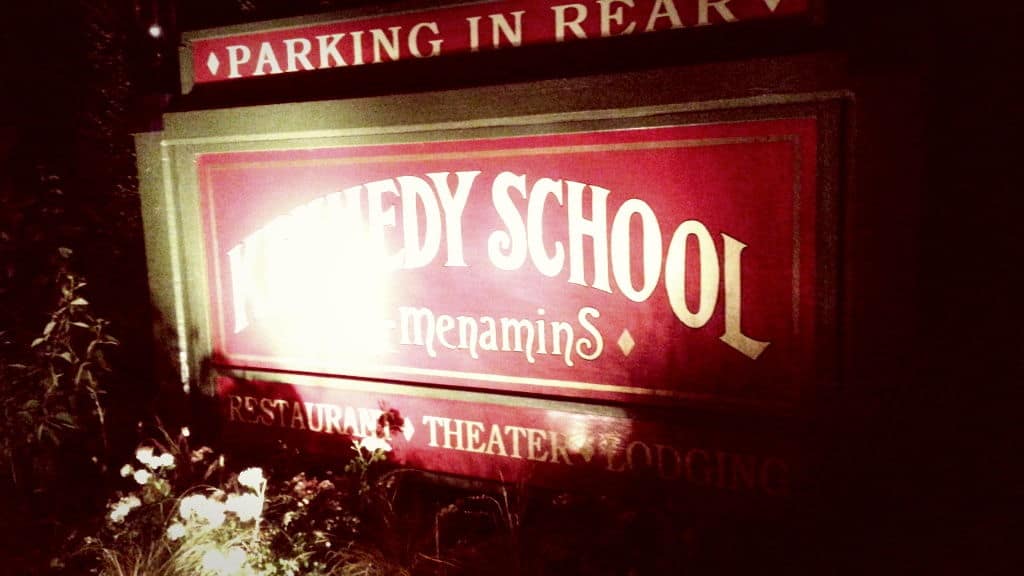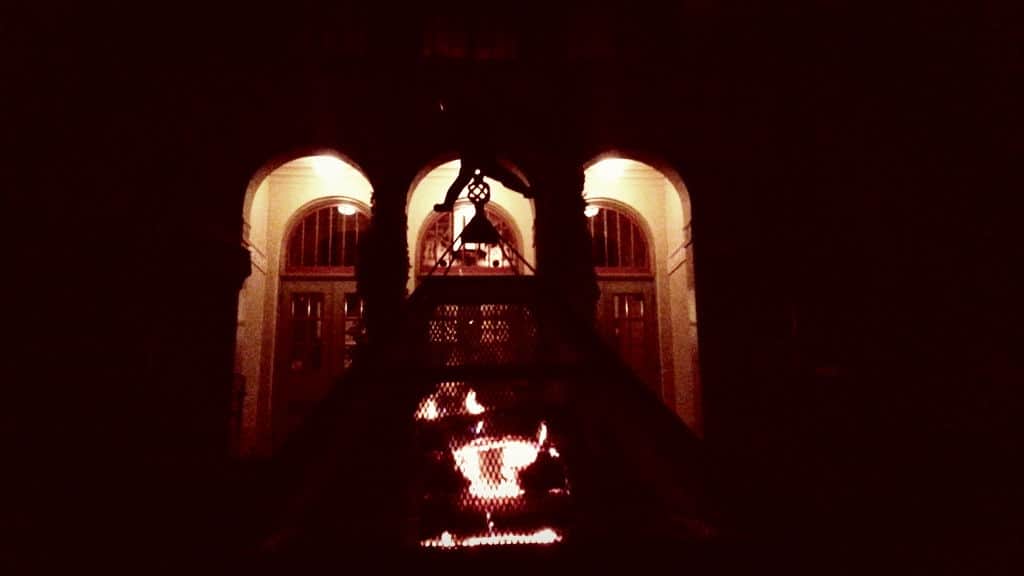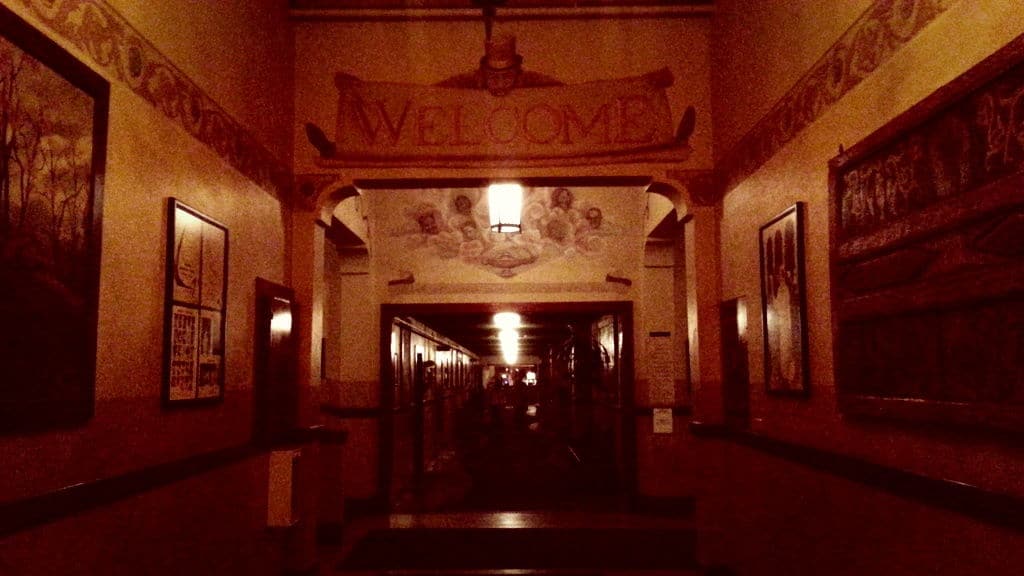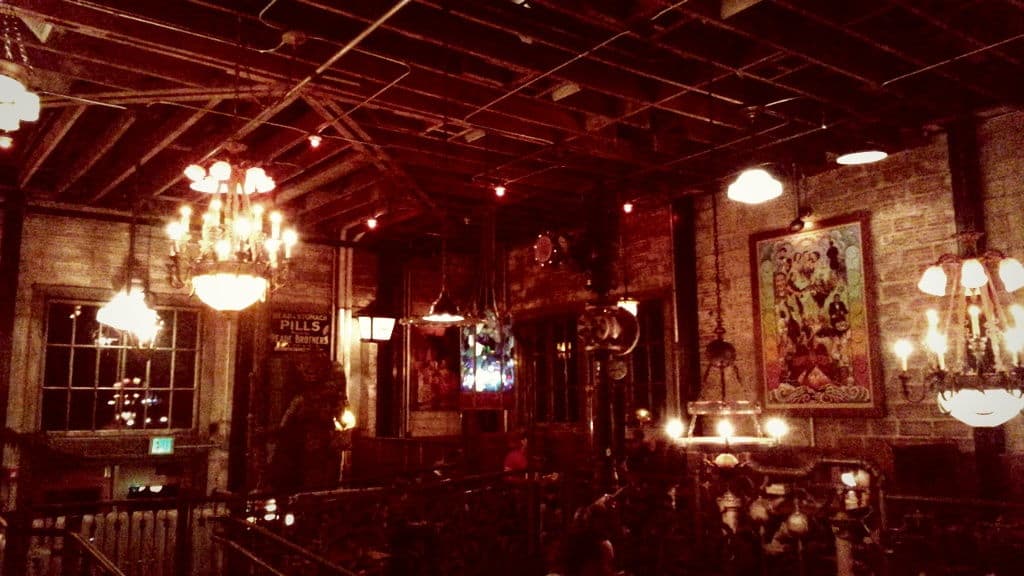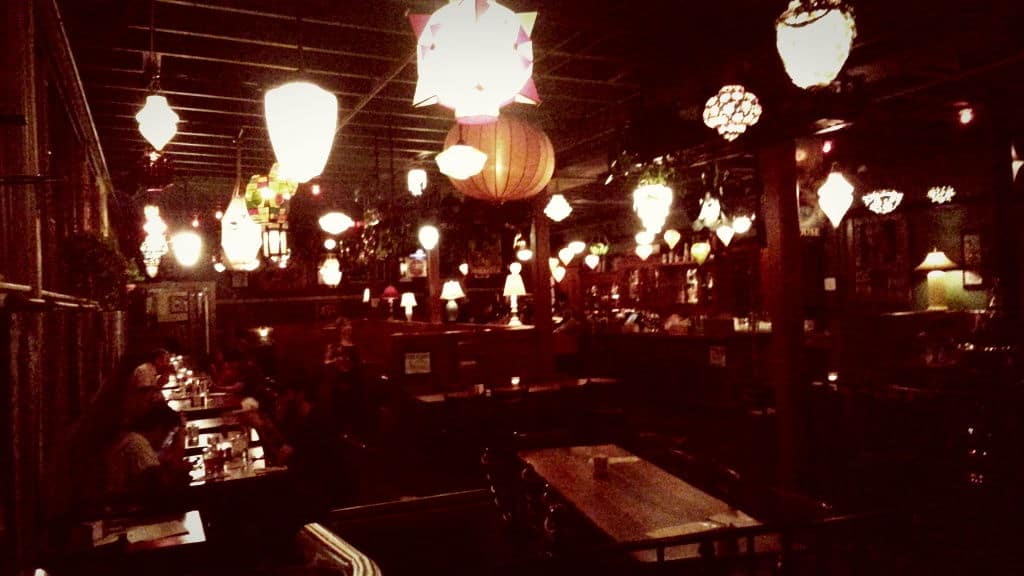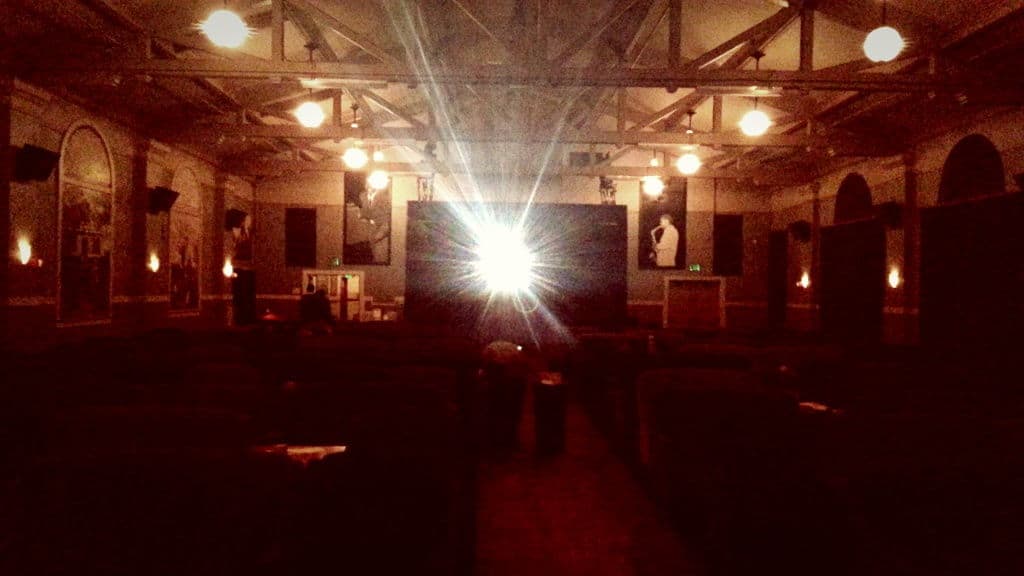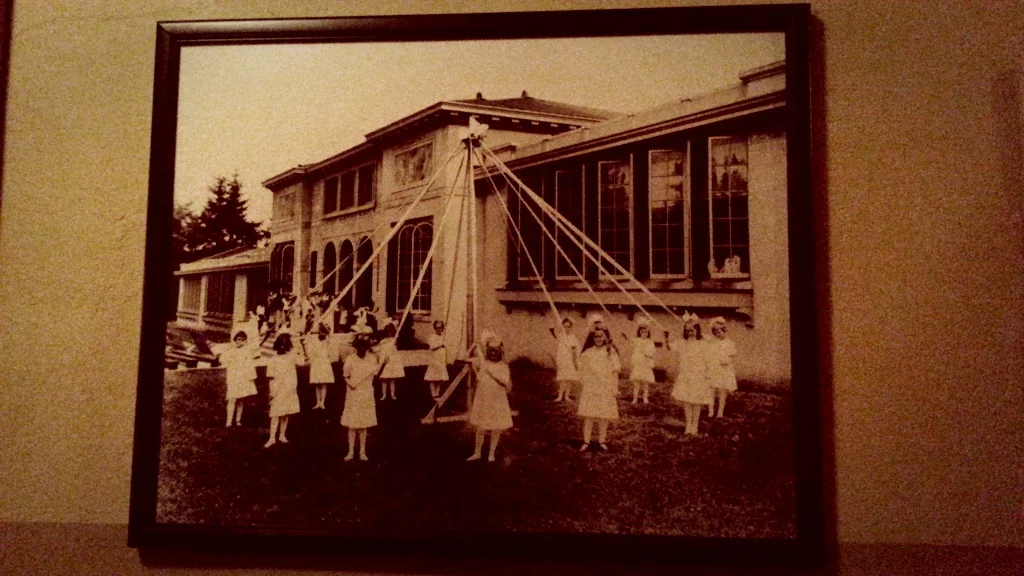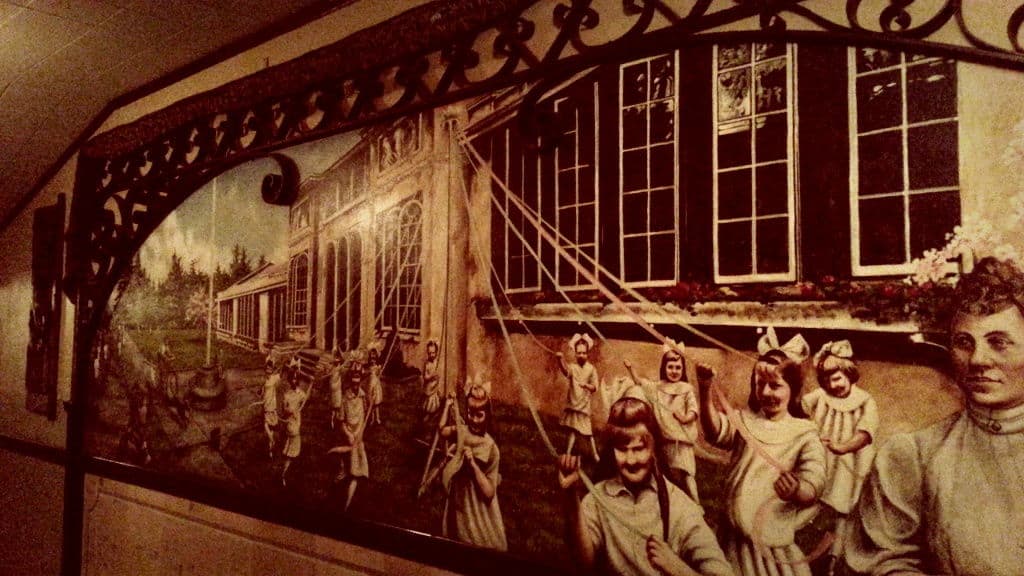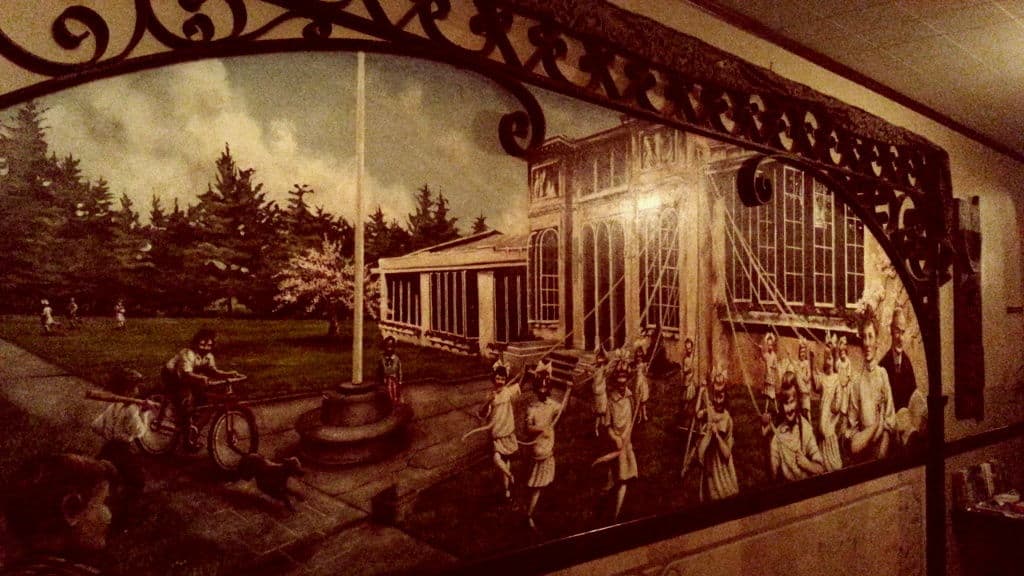 This elementary school was built in 1915 and closed in 1975, until it was thoughtfully converted into a massive hotel filled with restaurants, bars, smoking rooms, and even a movie theater complete with couches within the old gym. The decor throughout the school is very industrial, mixed with some creepy paintings and photographs of it's past lining the hallways.
What makes the place even creepier is the reported ghosts sightings. Some have seen a elderly woman standing over their beds or touching their feet in the middle of the night. Others, a little girl with bows on her feet walking the hallways. For my experience, I became excessively sweaty. Quite, uncontrollably. It was the opposite of the Sixth Sense when someone got cold when ghosts were nearby. Even stranger, there was a particular painting I was trying to photograph, when my camera kept failing to work. I have never, ever  experienced a crash on my camera application. Let alone, a handful of times in a row.
I think it was time to go. I mean not that I was getting scared or anything… Oh, hey look! The McMenamins Terminator Stout served there was my favorite of the list. Lots of toasted, chocolate, nutty, and coffee-like flavors. Mmm yum.
 APEX | 1216 SE Division St | apexbar.com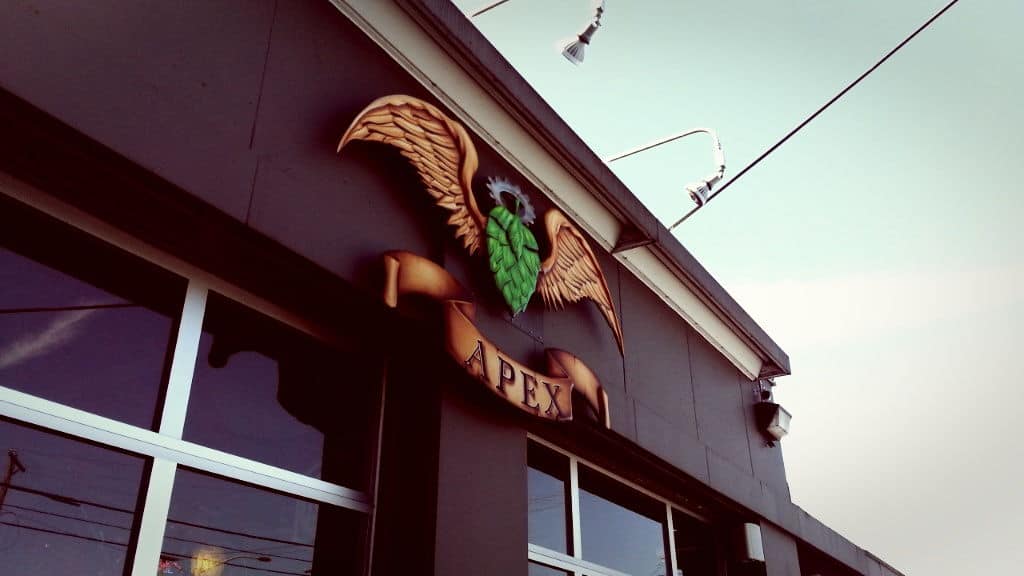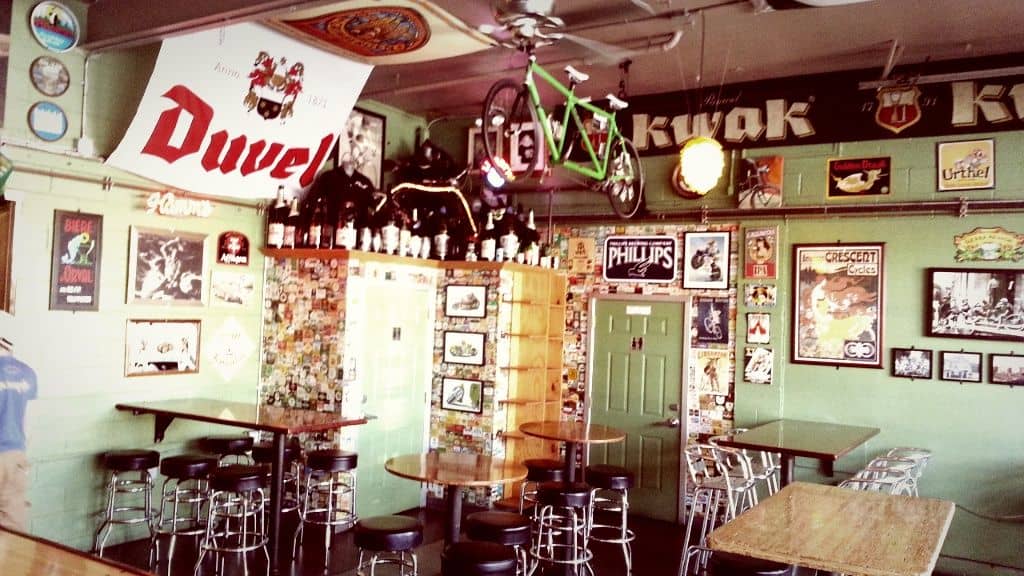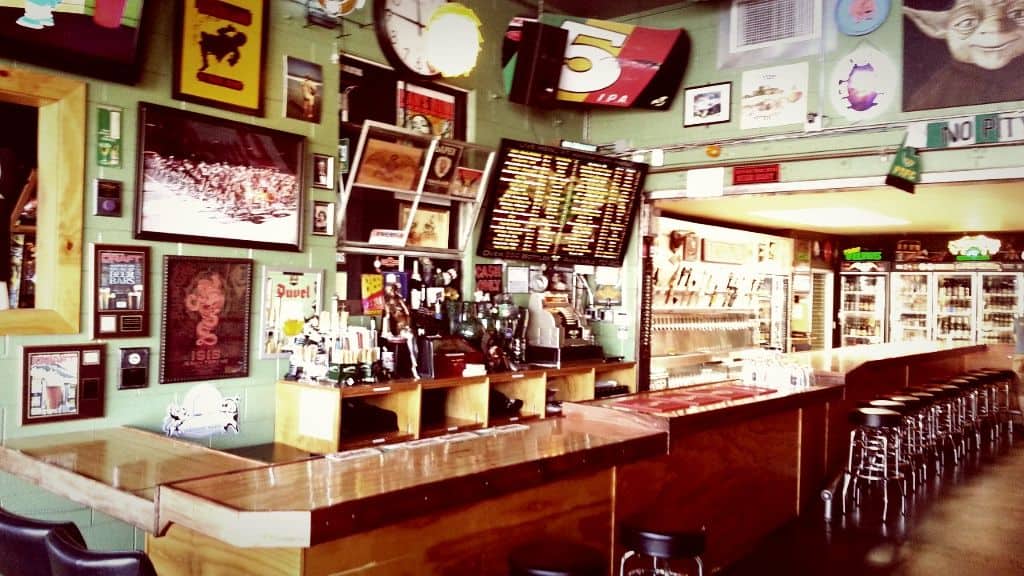 Lastly, regarding Portland beer, check out Apex bar for over 50+ beers on tap and a good selection of beers to buy to-go. This includes the Hair of the Dog bottles which, as I mentioned earlier, you can't take with you from the brewery itself. Beer Mongers across the street also has them with a slight drop in price.
~BOOZE~
Distillery Row Passport | distillerypassport.com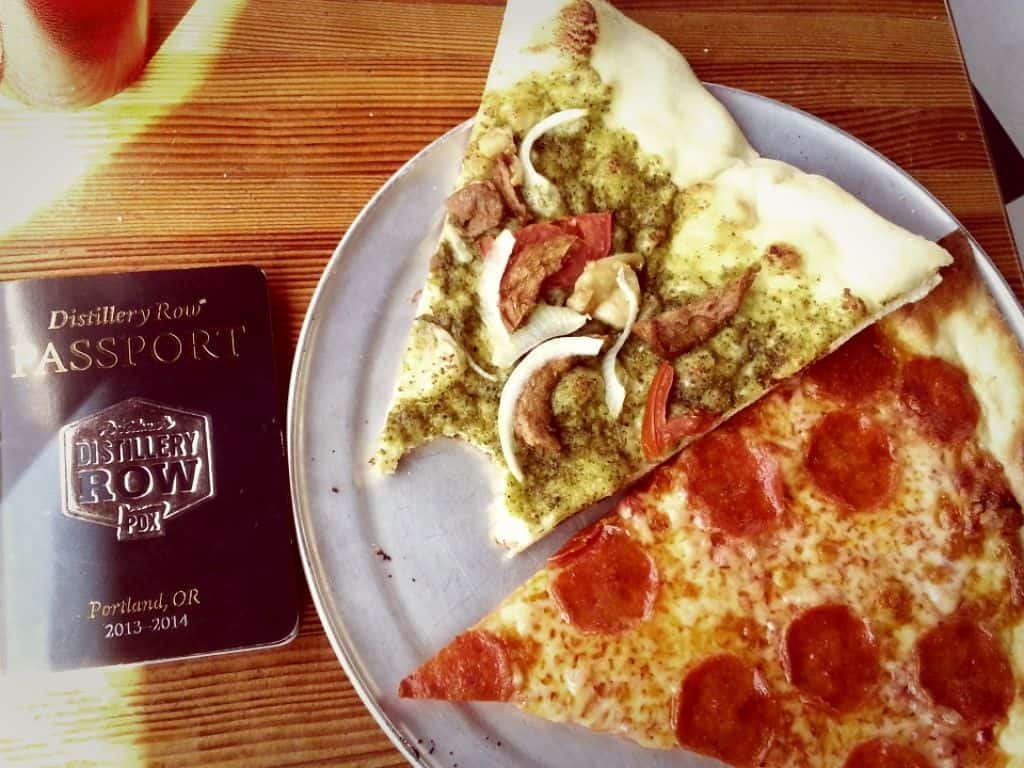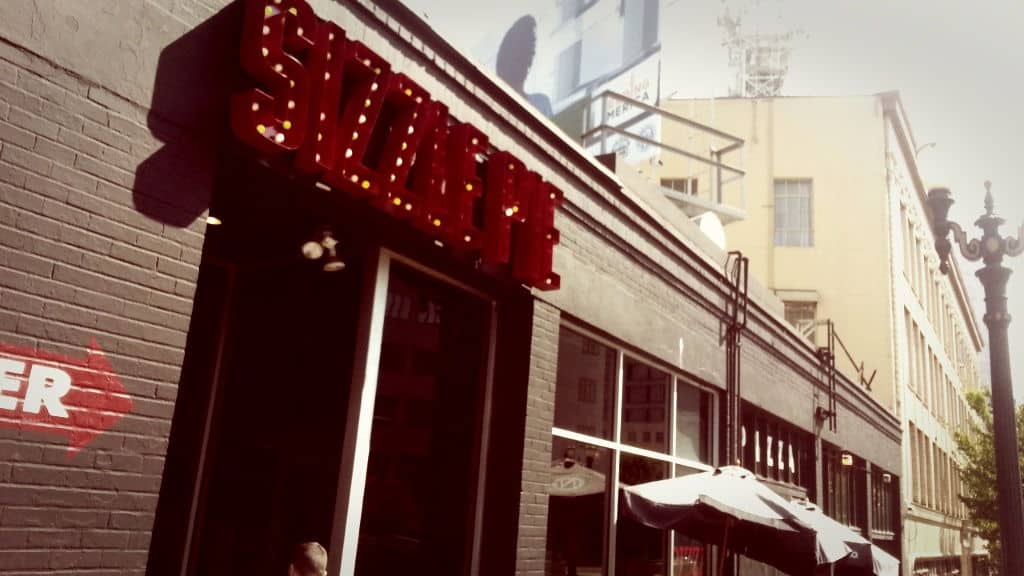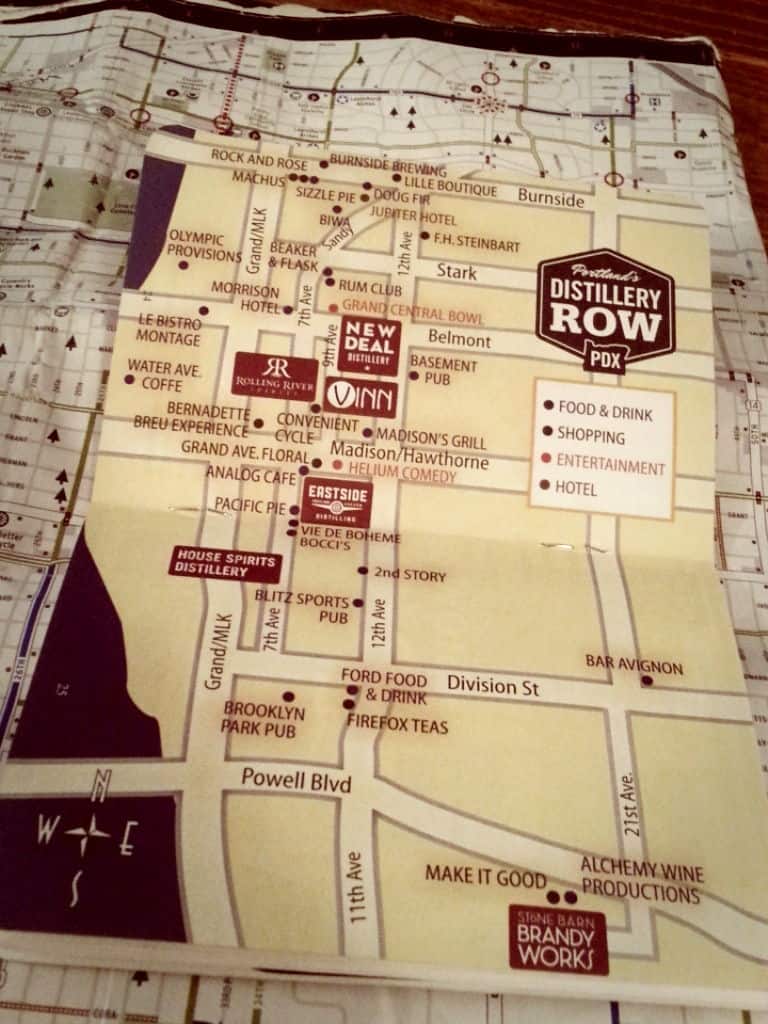 After a random chat with guy who worked at the Powell's Books, which was a cool experience if you're into literature, he recommended that I check out Distillery Row. First of all, I had never even heard there were any distilleries in Portland. So, I jumped on the opportunity. Back at the hotel, the front desk had Passports for just that (pictured left, $17 per person), which includes:
Complimentary tastings & tours of six Distillery Row locations
Discounts and incentives at more than 40 partners
Distillery profiles and tasting notes
Maps and touring information
$5 Gift Card for bottle purchase at any Distillery Row distillery
Free shot glasses
So before I started my booze expedition, I hit up Sizzle Pizza for a tasty base coat to sooth my stomach after the long day of beer tasting the day prior and plotted the next leg of my journey.
  New Deal Distillery | 900 SE Salmon Ave | newdealdistillery.com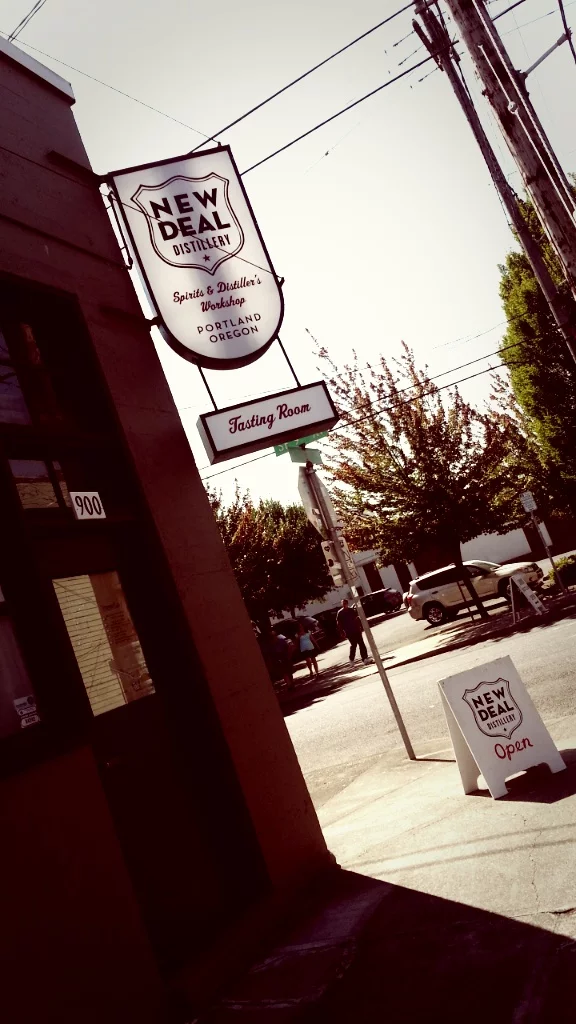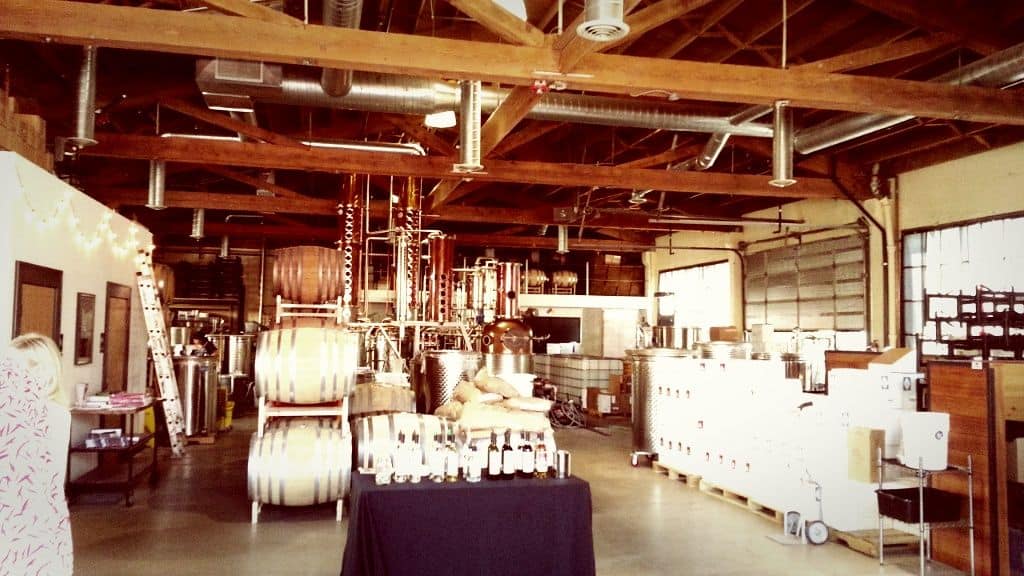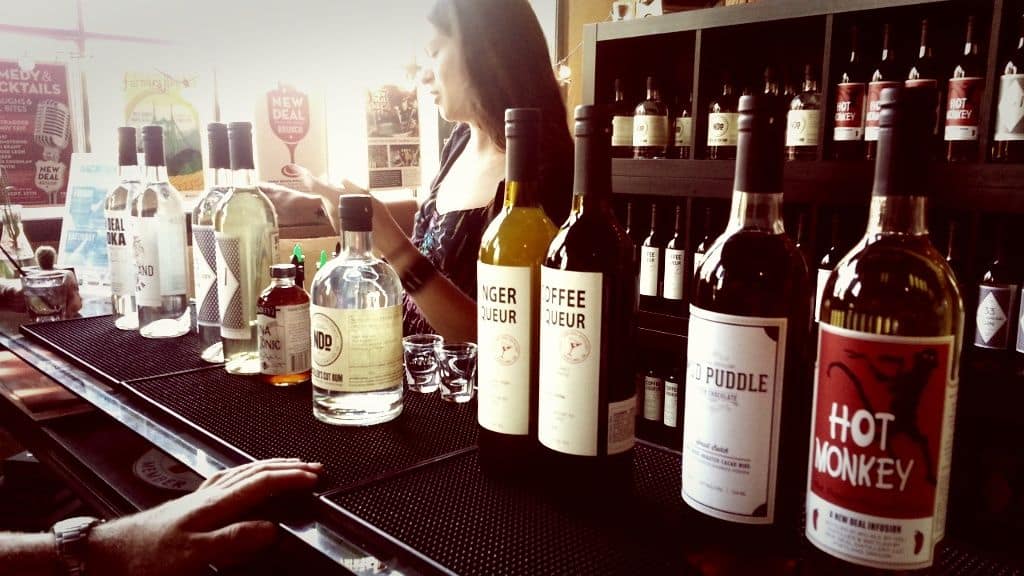 This place was a great introduction to the Distillery Row. Though, you can only try half of the tastings offered, if you team up with a friend and share, you can try them all. This may be a better idea, especially if you plan to hit all the distilleries in one day. Samples:
New Deal Vodka
Portland 88 Vodka
New Deal Gin No. 1
New Deal Gin 33
New Deal Distiller's Cut White Rum
Ginger Liqueur
Coffee Liqueur
Hot Monkey Pepper-Flavored Vodka
Mudpuddle Bitter Chocolate Vodka
The vodkas were good. The regular one is smooth to drink on its own while the 88 (88 proof) packs more of a punch and is ideal for mixing. I'm not much of a gin fan but the second two made me crave a gin and tonic. The White rum was tasty due to being made from sugar cane. The Ginger Liqueur, if you're a fan of ginger, is something I could invision people enjoying with sushi or something to fight off a cold like some old wives' tale. I'm always a fan of Coffee Liqueur, so for me, it's nearly impossible to go wrong with this one to spice up your morning or even the Mudpuddle for you dudes who enjoy White Russians. As for the Hot Monkey, I dare you. Distilled with five Southwestern-style chili peppers, it packs a kick strong enough to wake up an incapacitated Emmett Brown from 1885. Oh ya, I just used a Back to the Future 3 reference.
 Vinn Distillery | 833 SE Main St, Ste 125 | vinndistillery.com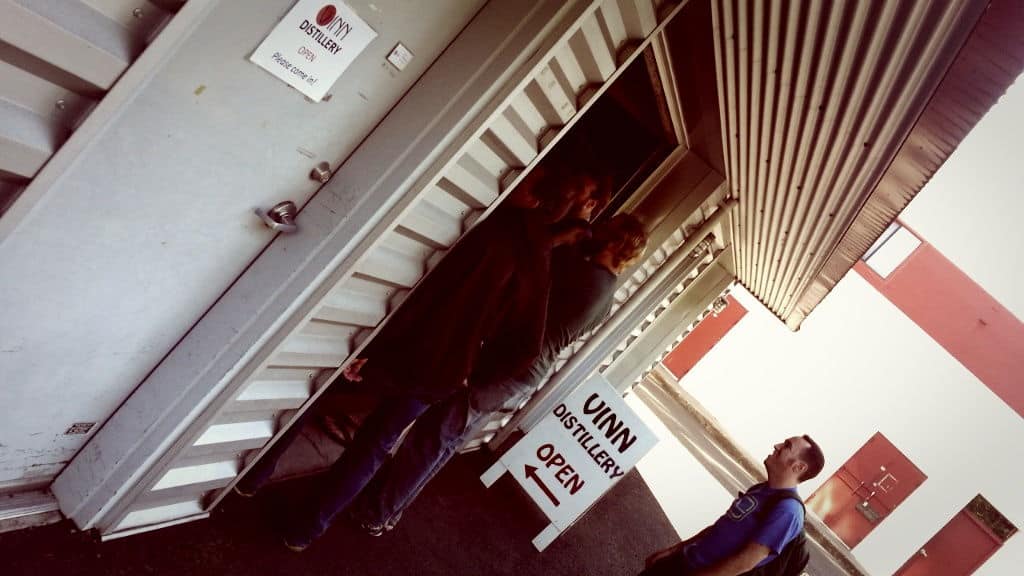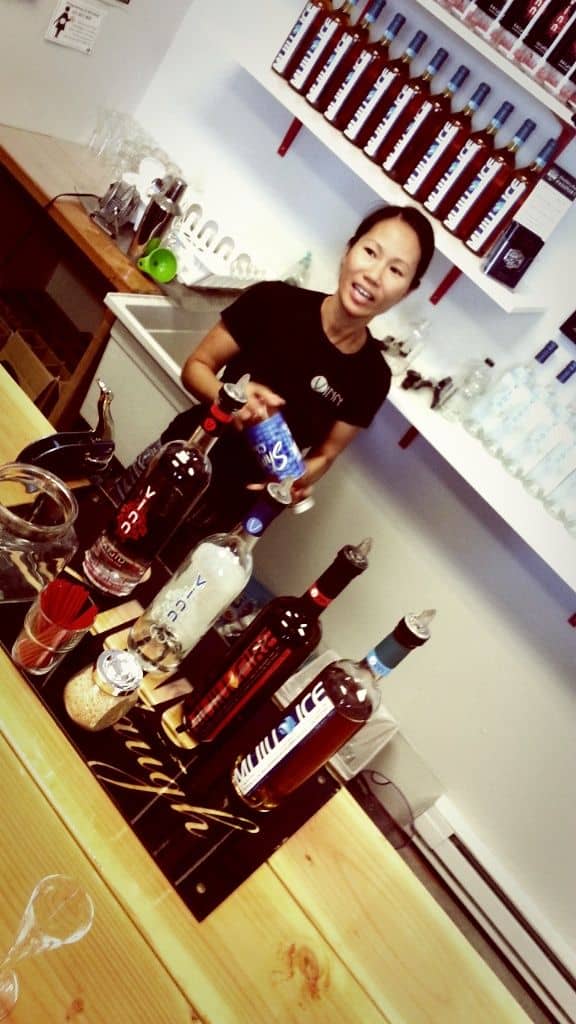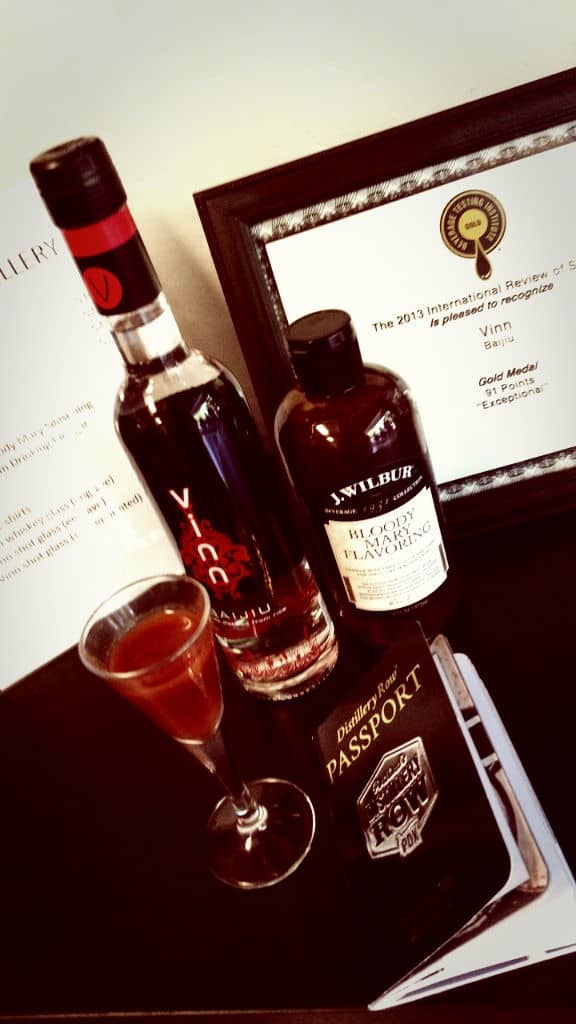 I was a hesitant when I saw just across from New Deal, signs for Vinn Distillery pointing to a storage facility. But don't let it worry you, because they were incredibly welcoming and made sure our tasting glasses were never empty. The Ly family treats you like a dear friend as they share their family's history behind making their fantastic Mijiu and Baijiu. Similar to saké, the fermented rice beverages are a truly unique experience, especially when touring around Portland. The Vinn Baijiu Bloody Mary pack would be a perfect gift for that someone who wants a little something different from our classic Portland. Very Tasty. Samples:
Vinn Vodka
Vinn Baijiu
Vinn Mijiu Ice
Vinn Mijiu Fire
Rolling River Spirits |1215 SE 8th Ave, Suite H |rollingriverspirits.com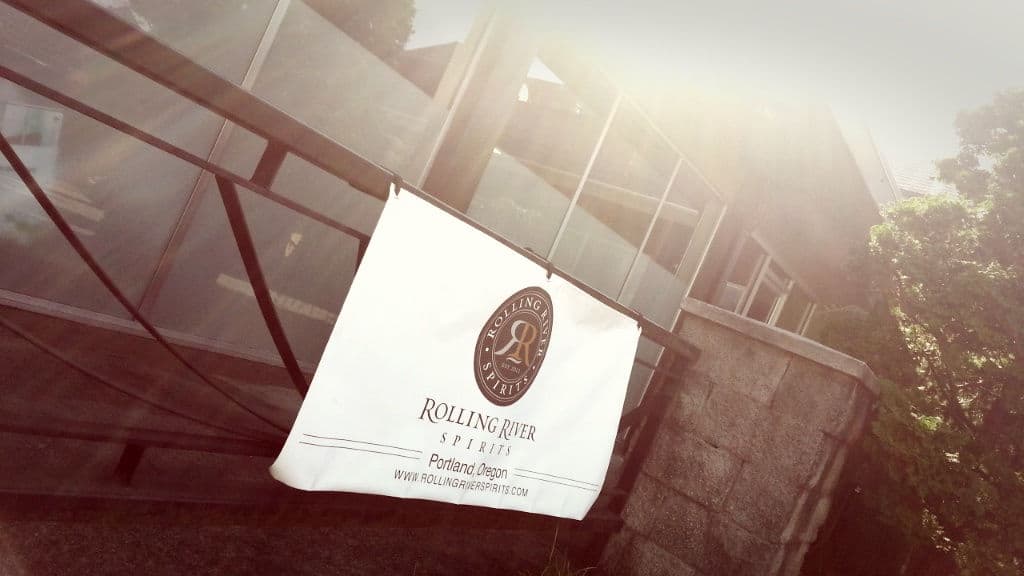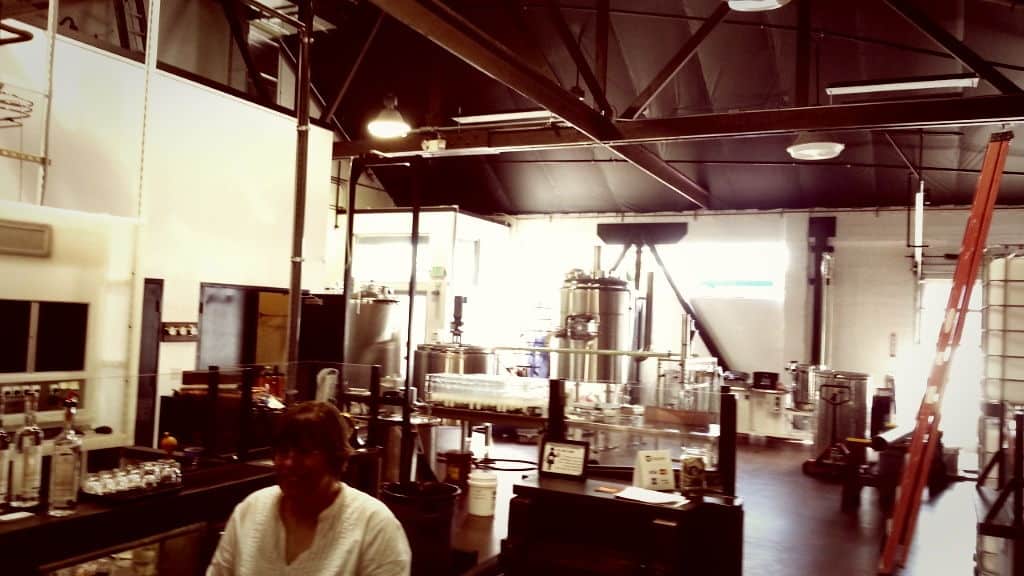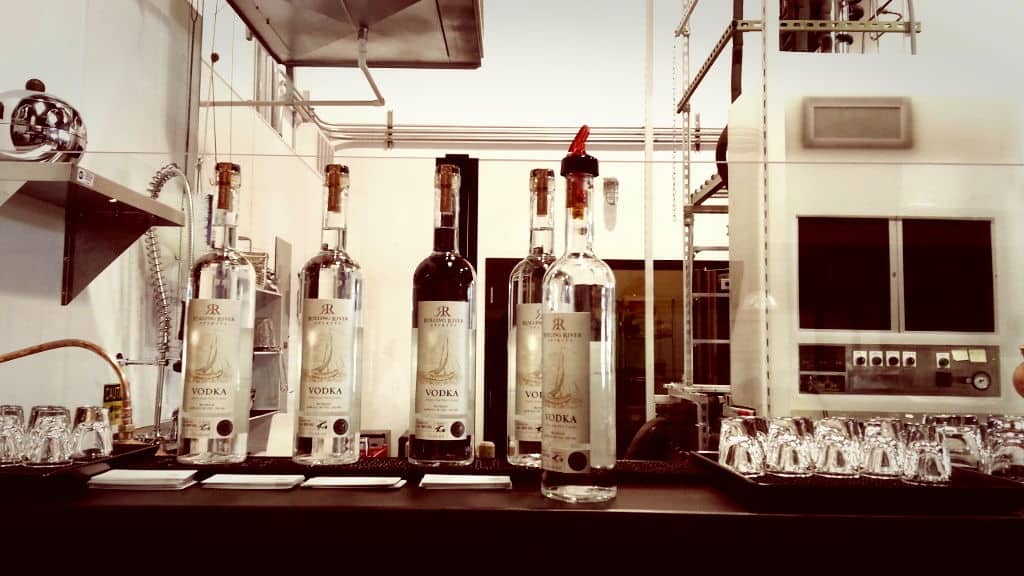 A family owned and operated distillery, Rolling River Spirits encapsulates dreams and hard work coming to fruition. Their vodka, made from winter wheat, is proof of their earned success. The name, Rolling River is inspired by the majestic rivers in the area and underscores the importance of pure water in their distillation process. The end result is a vodka so smooth that you'll have to reorganize your top shelf and make room. With so much passion behind their craft, I can not wait to return when they release their gin and whiskey.
House Spirits Distillery |2025 SE 7th Ave | housespirits.com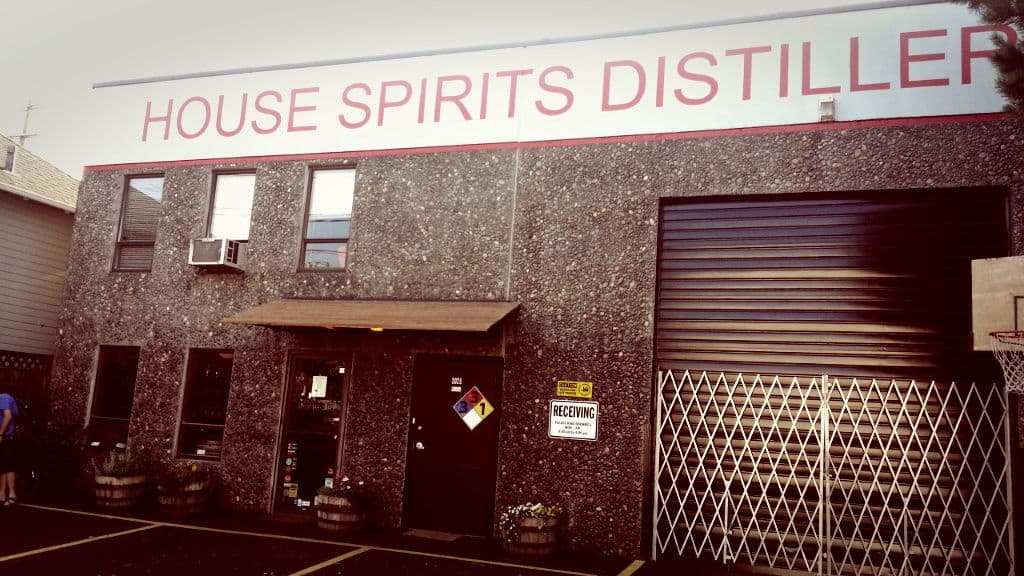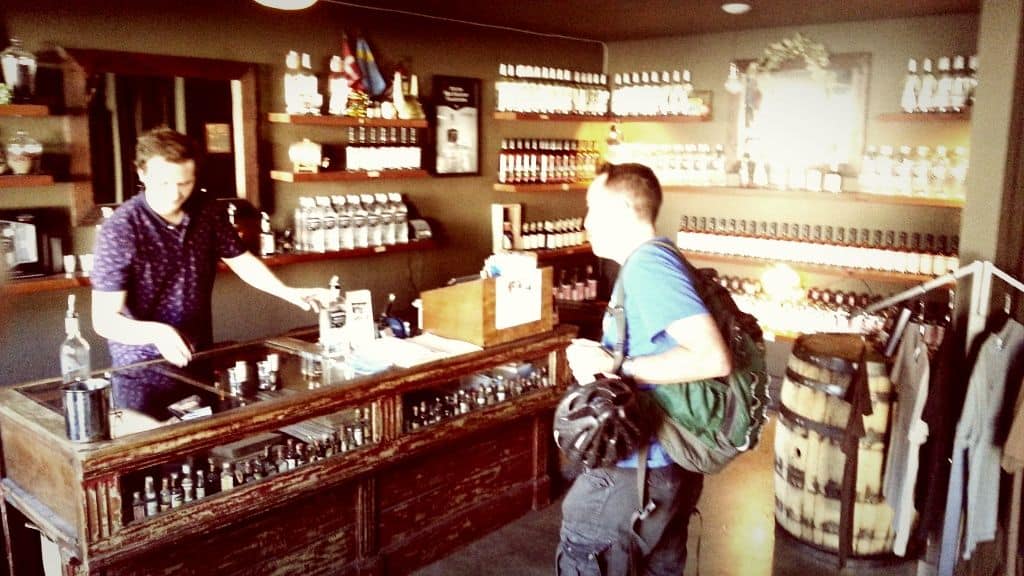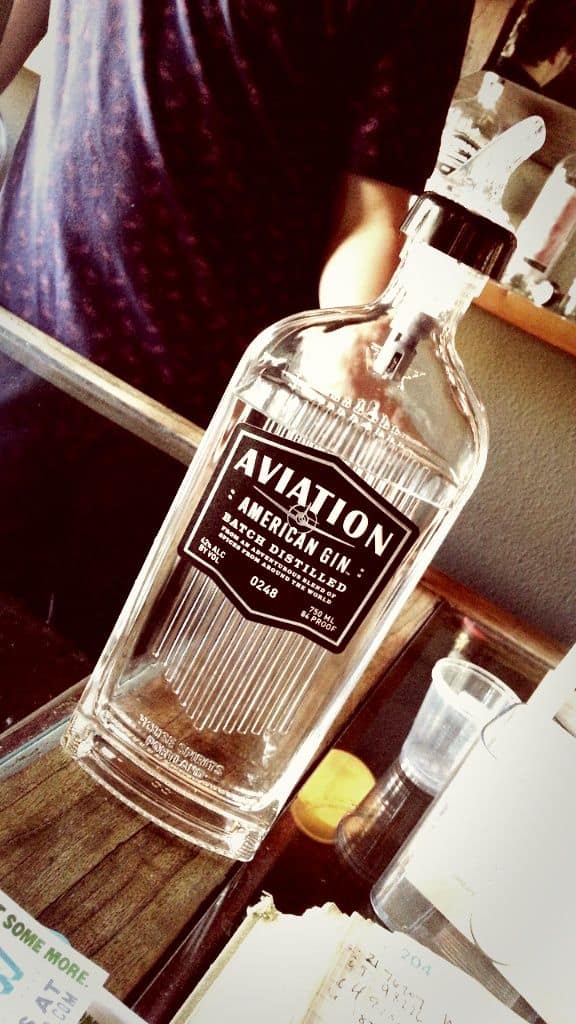 Walking through the doors of House Spirits, the atmosphere automatically transports you back in time. The home of Aviation Gin, a very popular pick among bars throughout the city. While it's not nearly all they have to offer, it makes up 85% of their production. But it's their Scandinavian spirits, the Krogstad Gamle and Festlig Aquavits that are the real treasures at this stop. The straight Malt Whiskey is great treat, as well.
Samples:
Aviation Gin
Krogstad

Festlig 

Aquavit
Krogstad Gamle Aquavit
Volstead Vodka
Westward Straight Malt Whiskey
Coffee Liqueur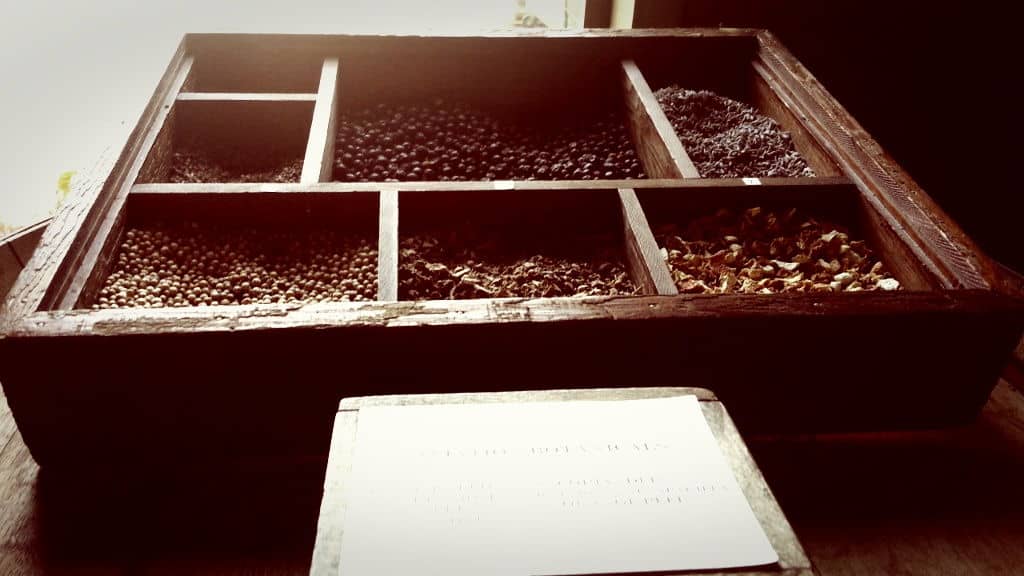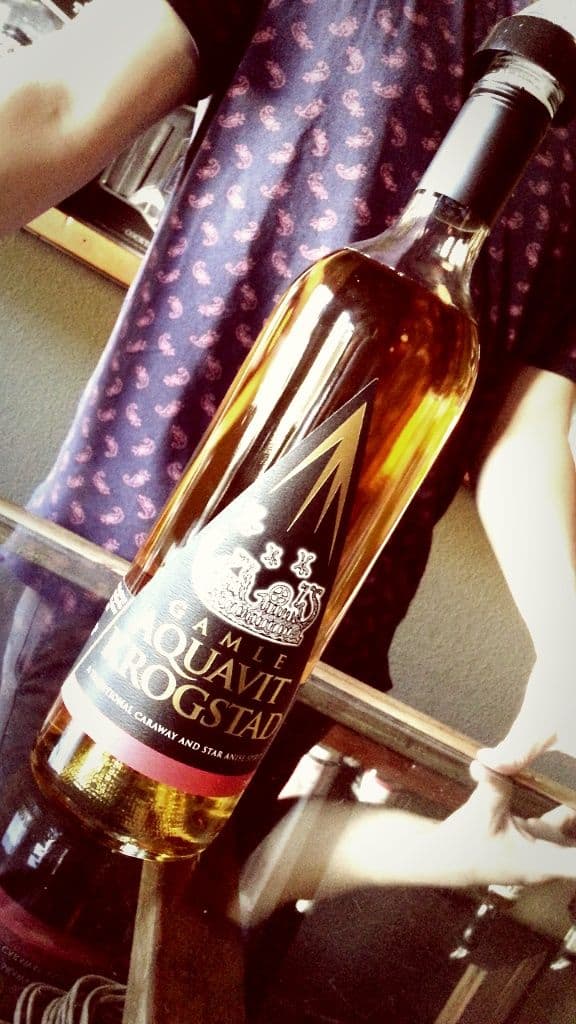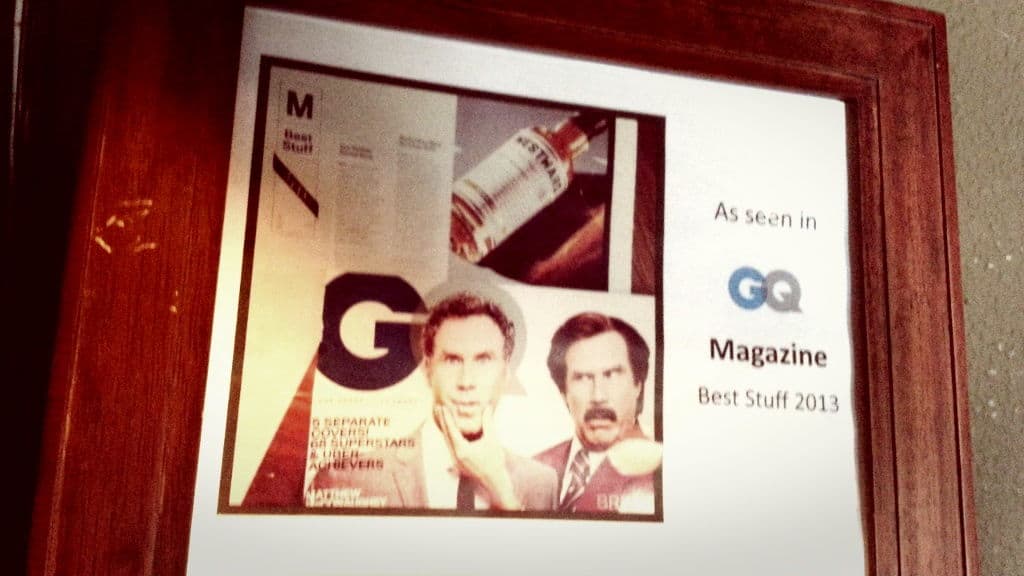 Eastside Distilling|1512 SE 7th Ave | eastsidedistilling.com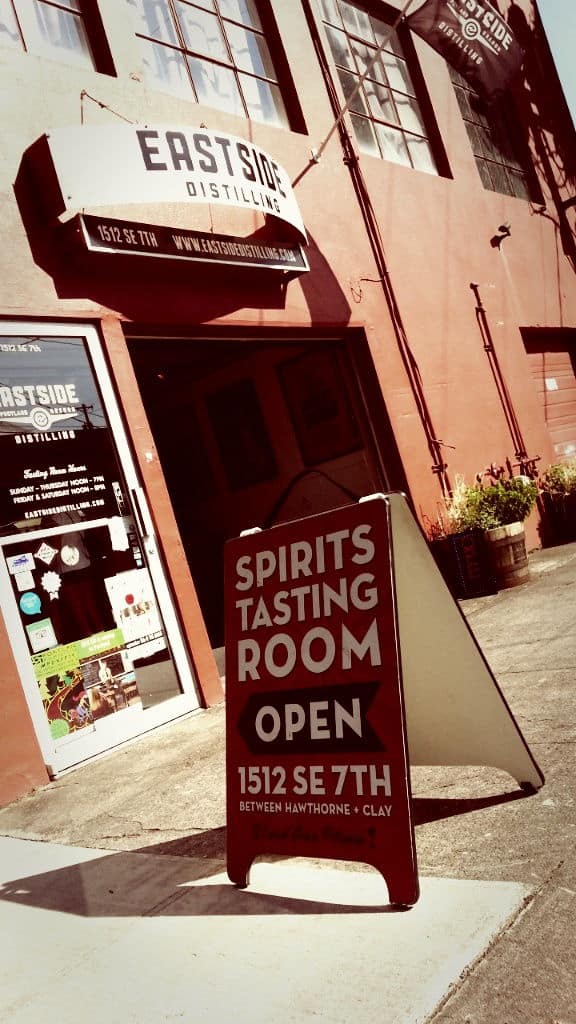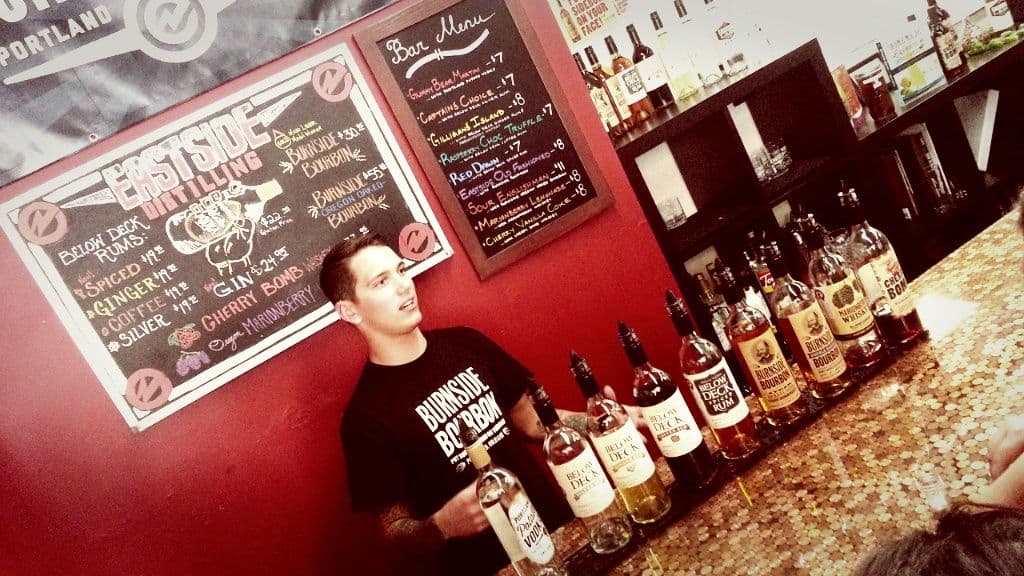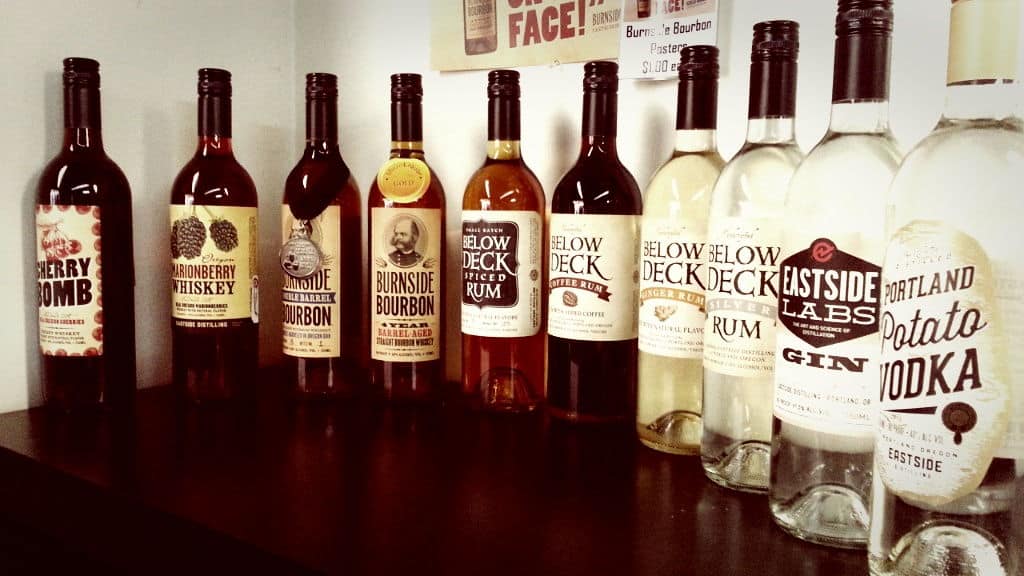 Vodkas, rums, gins, and whiskeys, oh my! Wow. Just Wow. Eastside was an amazingly fun stop and easily the highlight for my Distillery Row adventure. The samples were vast in variety and the sampling hosts added a fun experience.
I could go on about all that I sampled here but I'll stick with my favorites; the bourbons. Burnside's Oregon Aged Bourbon is full of notes of cinnamon, caramel, honeyed vanilla, maple and strong spicy oak. It makes a hundred year old bourbon distillery look like amateur hour and that wasn't even the top shelf. For an additional $3 you got a shot glass and taste of the premium 4 year barrel-aged straight bourbon whiskey.

Let me warn you, don't try it unless you plan on purchasing a bottle right away. My only regret was not picking up a bottle of this Burnside Bourbon. Damn you, Canadian liquor limits for returning travelers! Even now, days later, as I write this article my normally content bourbon tastes bland.
I remembered as I hurried to take out my three dollar bills, Burnside COO, Lenny Gotter came up from behind and ensured the presenter was to fill up my shot glass to the very top. With an air of confidence matched only by Goodfellas, he watched and waited. After I studied the aroma and relished the first sip, my expletive-filled reaction fueled a bonding experience that he clearly stood behind. That, ladies and gentlemen, was a damn good bourbon.
Samples:
Burnside Bourbon
Oregon Oaked Bourbon
Cherry Bomb and Marionberry Whiskeys
Portland Potato Vodka
Below Deck Rums and Coffee Liqueur
Eastside Labs Gin
~BOOBS~
Analog Cafe & Theater | 720 SE Hawthorne Blvd | analogpdx.com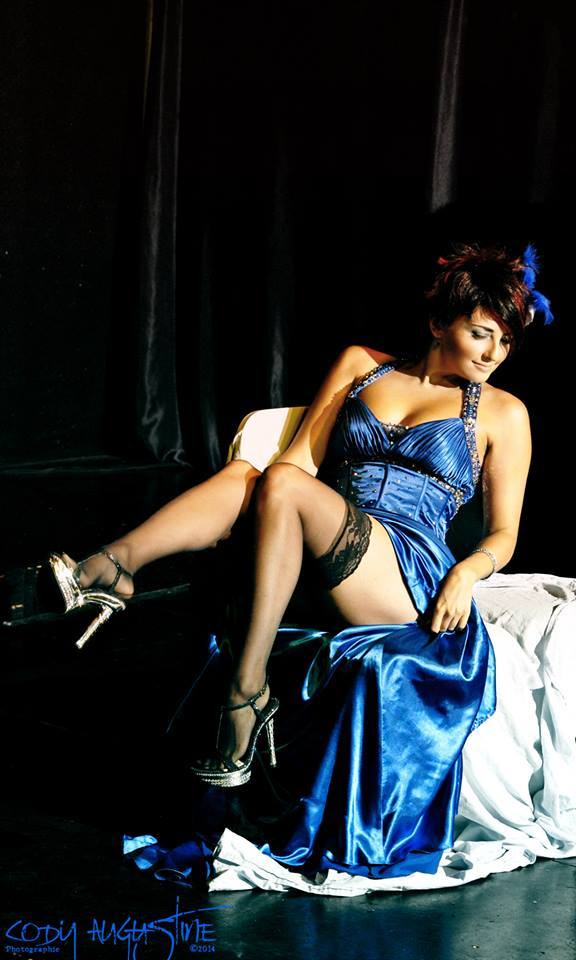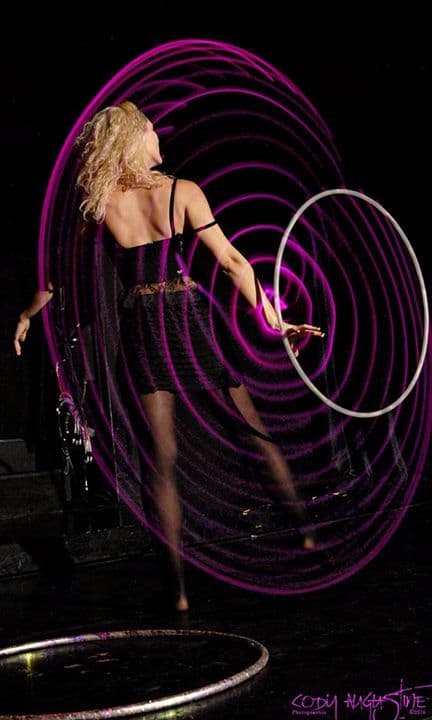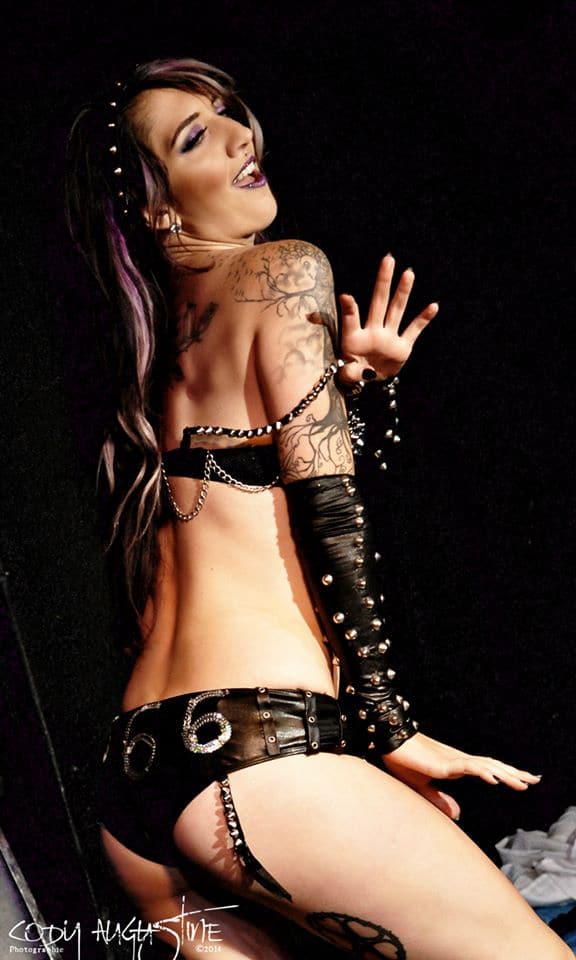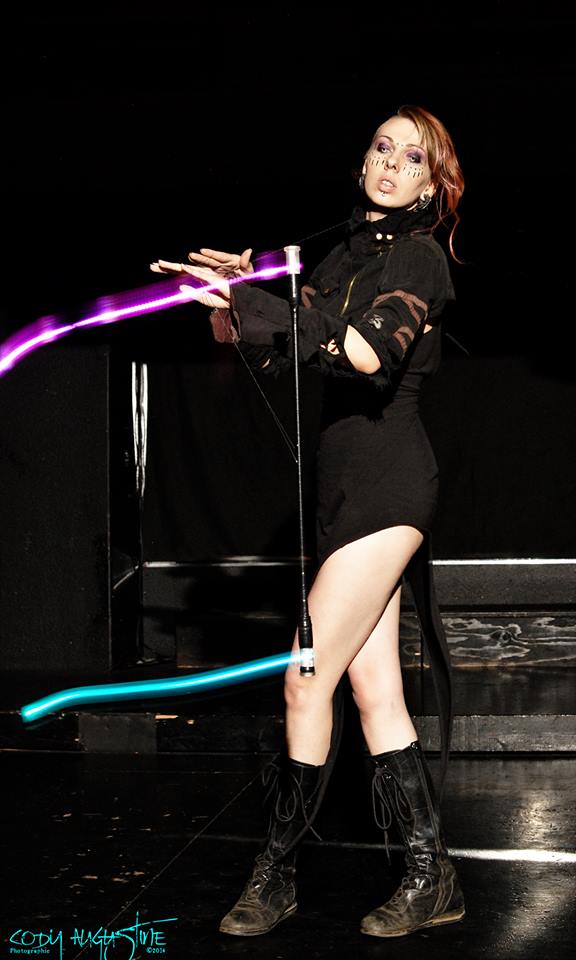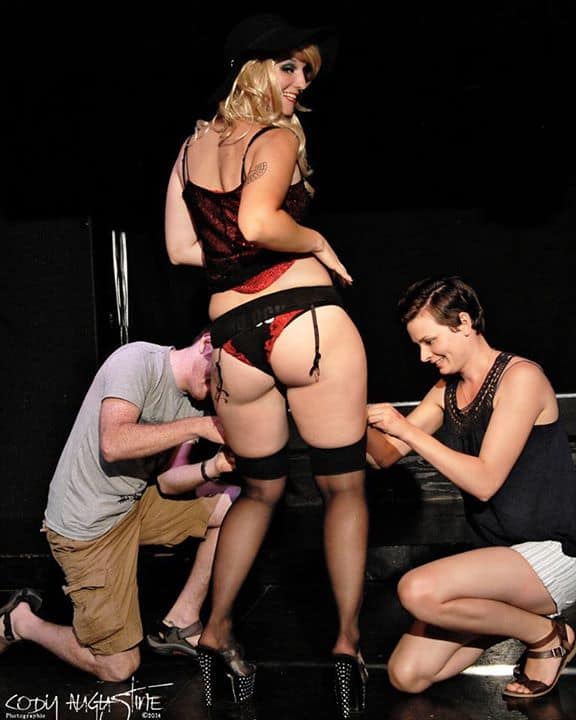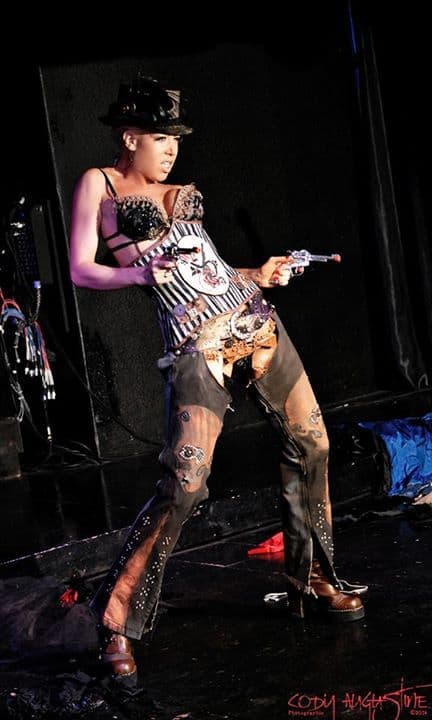 Photos by Cody Augustine Photographie
Sunday was supposed be the relaxing portion of the trip, a detox day if you will, after a few days of heavy drinking, but Portland wouldn't let up. After a rough sleep which led to an early morning online search for a reveered brunch, I came across Circus Church Brunch Spectacular, happening at the close by Analog Cafe. A burlesque brunch with delicious gourmet menu, topped off with 25 cent Bloody Mary's and bottomless Mimosas. I think I had over half a dozen before I gave up. How on earth do you say no to that?
The brunch was a variety show mixed with; burlesque, LED arts, audience participation games such a garter fastening race, and my favorite, Miss Angelique DeVil, the so called 'pop-n-lock princess' who shot her way into my heart with a Dark Tower Gunslinger inspired dubstep twerk. 
Soon it was time to head back to the hotel and plan the next few days trips to Cannon Beach and Astoria for more breweries and crossing a line off my bucket list by touring the Goonies film sites. This is when I met some people from Miami who were looking to do something fun on their last day in Portland so we ended up on hitting up McMenamins' Kennedy School Home. After Kennedy School, it may be hard to believe but it was the one girl with the group of four guys who wasn't ready to call it a night and and she looking for some real action.
The look on her eyes glowed with excitement when she announced, "Let's go to a strip club!"
I instantly remembered something that I had came across in my earlier online search prior to brunch: Striparaoke.
Devil's Point | 5305 SE Foster Rd  | devilspoint.net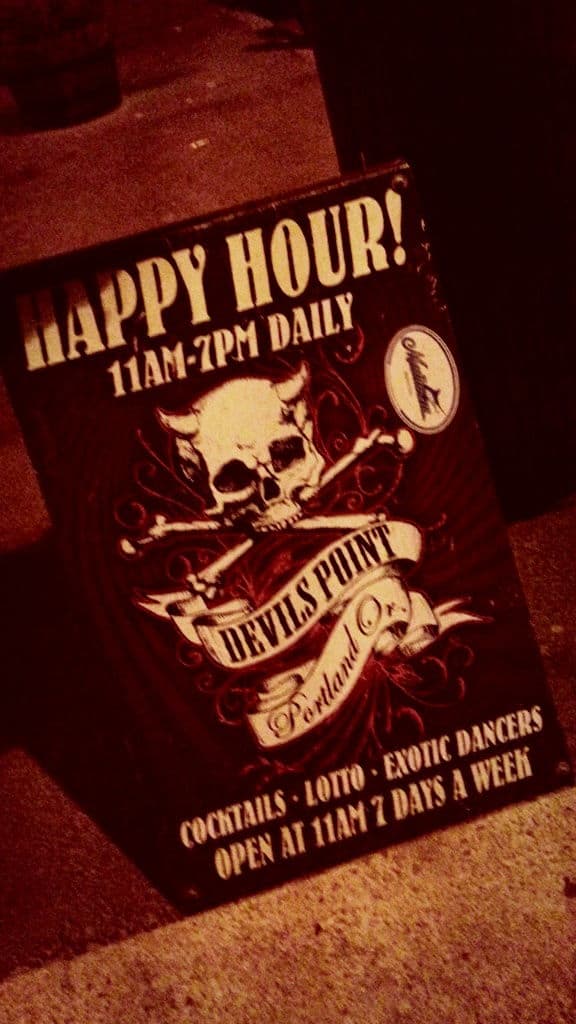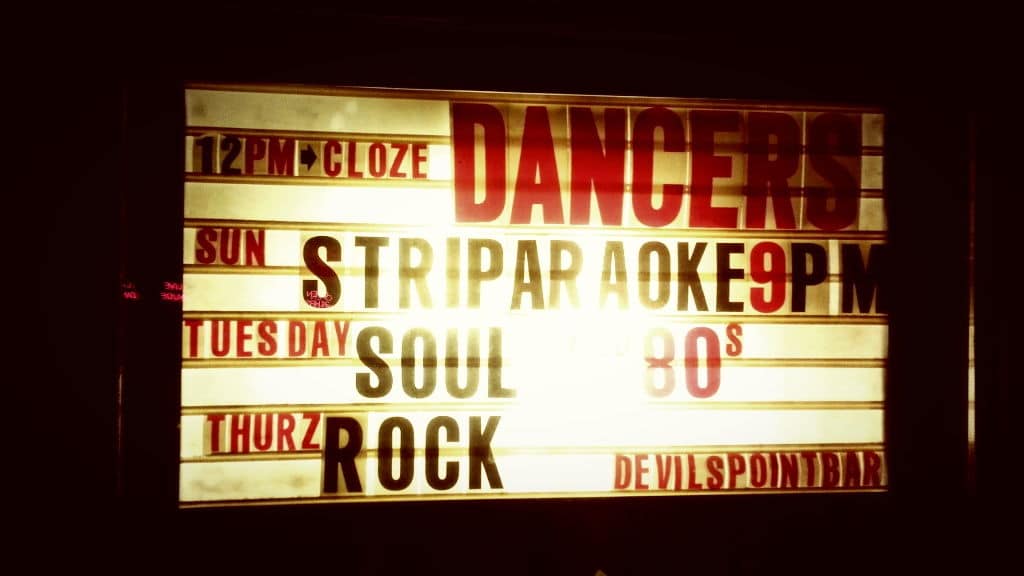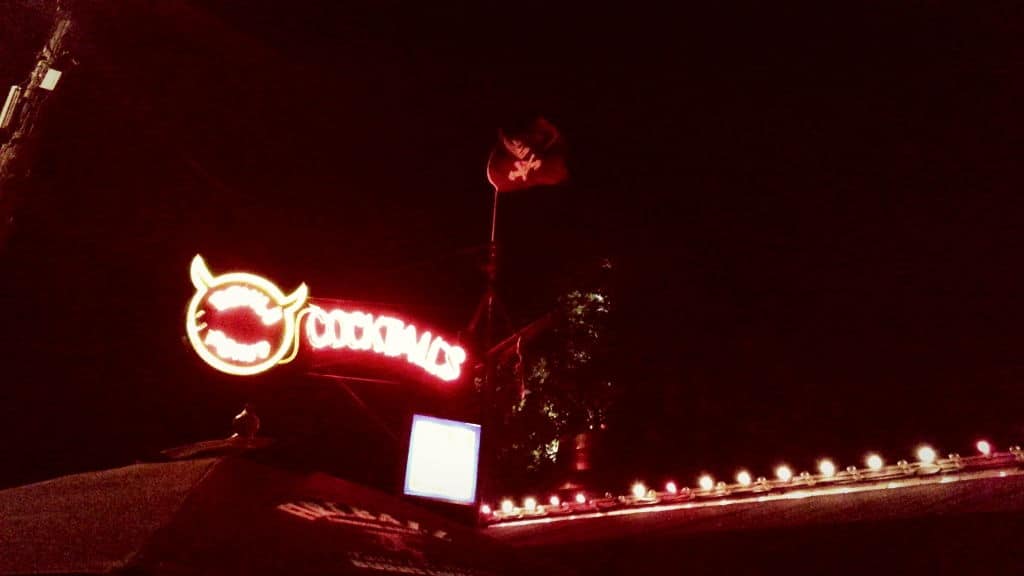 Strippers + Karaoke = Striparaoke.
A seemingly simple solution to an equation I would have never thought could be derived. Its simplicity was its beauty. You go on stage and sing a song while a stripper dances in front of you. It's brilliance was matched by its surprisingly popularity in a full house on Sunday night. Some may call it a dive bar, but I think it was what gave its certain charm.
Though the tattoo-laden dancers were as abundant as the female attendees, it was the one dancer that was covered in Pirate Zombies, Monty Python references, and 'REDRUM' strewn across her stomach ('MURDER' when she turned to face the mirror) that I had deemed worthy for a private dance for my traveling companion. Her name was Brodie Grody. Profile and pics for the interested.
By sheer luck… and most likely destiny, they also met later once again on the stage, with what I could only describe as the night's most passionate duet to the song, Total Eclipse of the Heart. It ended with an horizontal embrace on the stage, my ignited lighter flame waving through the air, and then a flurry rain of my dirty one dollar bills.
Good night, Portland.
~CANNON BEACH~

Going to Cannon Beach has been always a dream of mine ever since watching The Goonies as a kid. The massive Haystack Rock that plants itself in the middle of the entire long stretch of sand is more ominous than any picture could ever capture. So massive, it looks surreal being anywhere within its sight. We planted our chairs into the sand, mere footsteps from the ocean, and drank some beer as we recollected our thoughts from our crazy adventure. Plans for next year were already beginning to brew. It was then when something caught the corner of our eyes. It was Tuna, the skimboarding bulldog.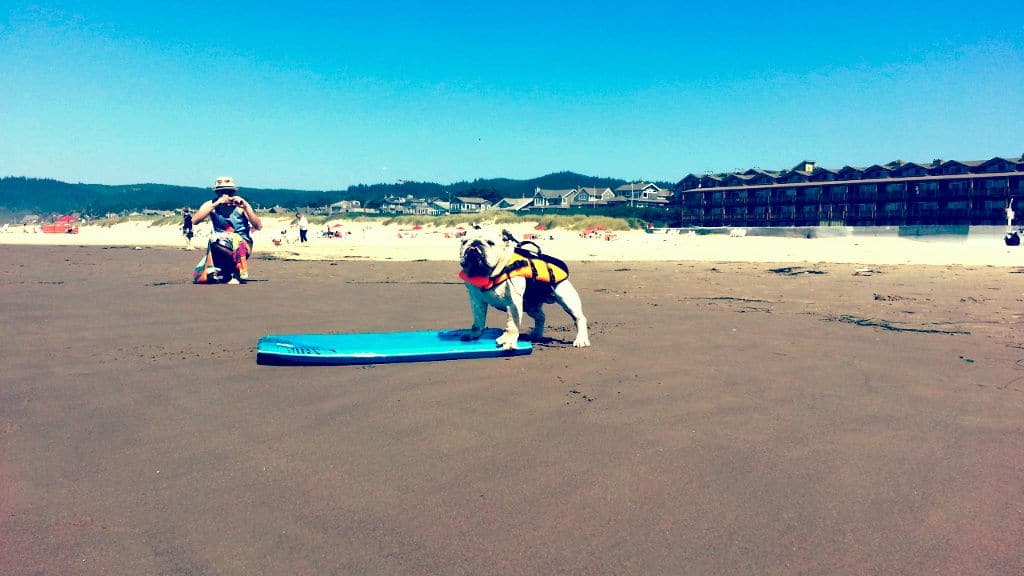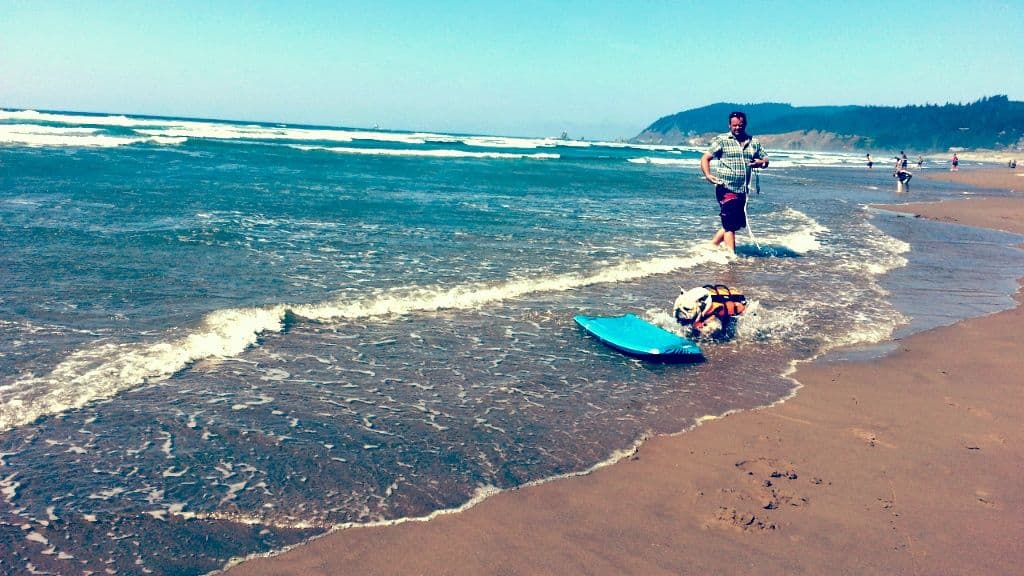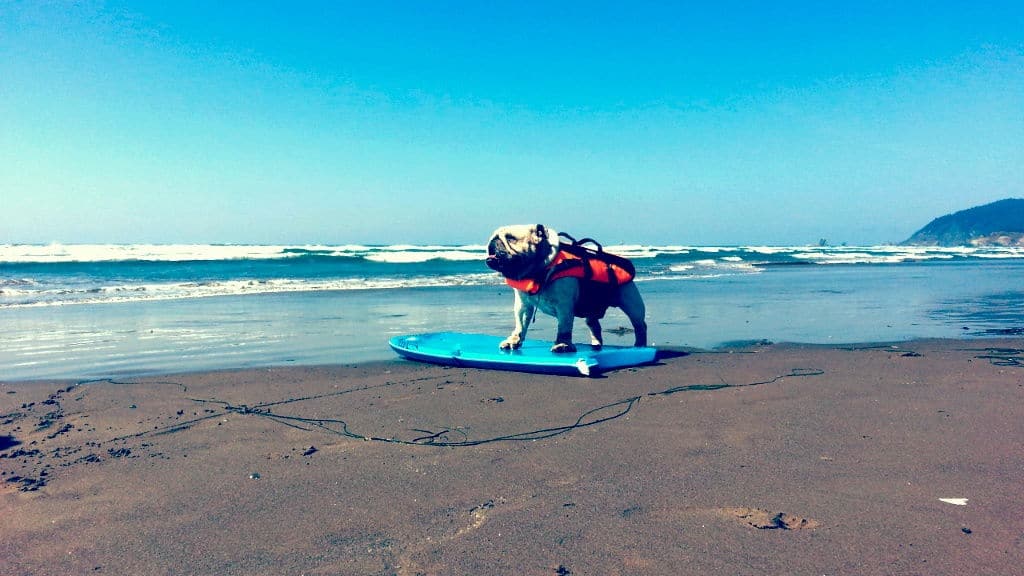 After a few dunks in the chill and choppy waved waters of Cannon Beach, we packed our stuff for our final destination.
~ASTORIA~
Fort George Brewery | 1483 Duane St, Astoria | fortgeorgebrewery.com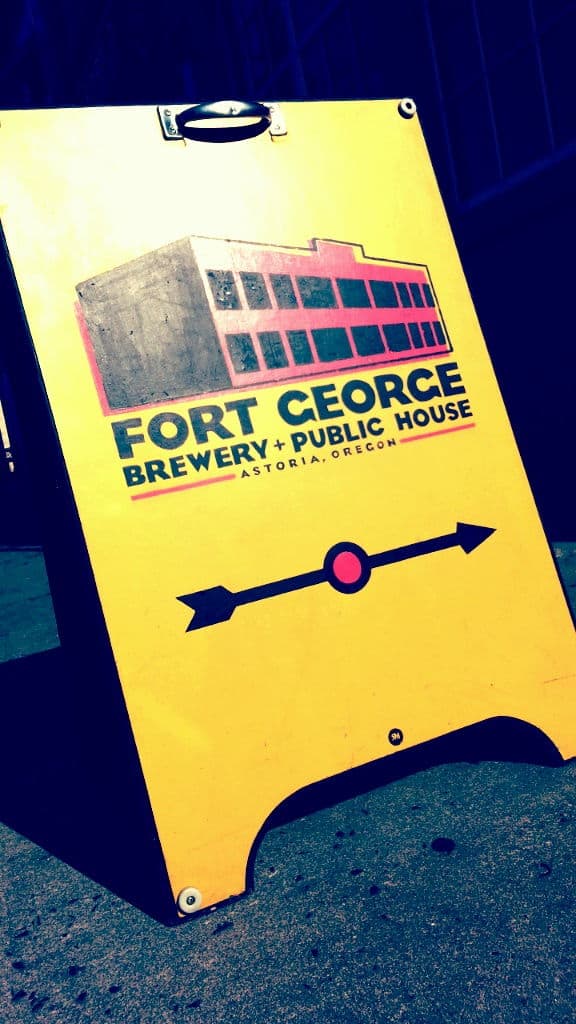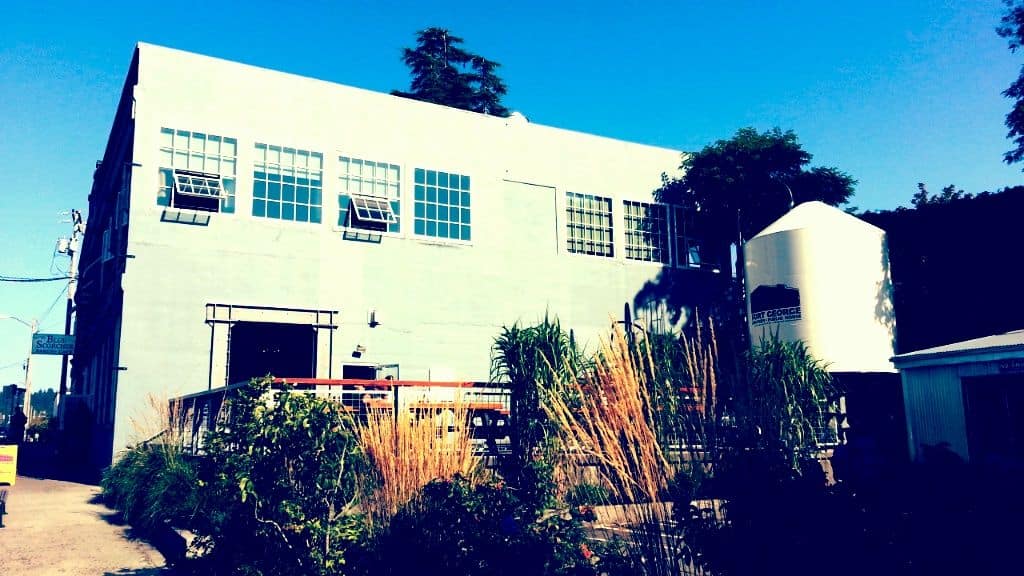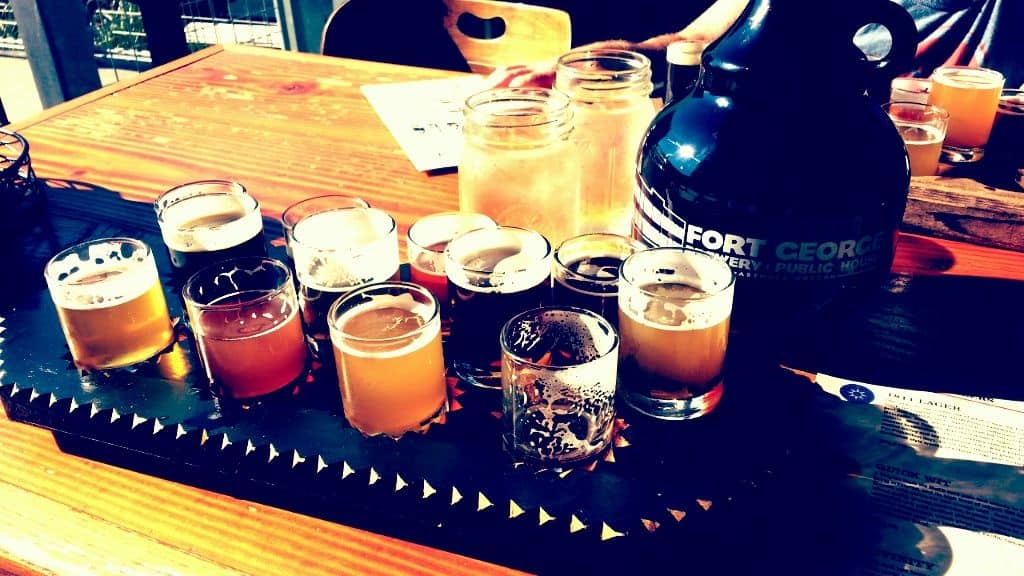 It was only in the planning stages a few days prior for my Goonies tour that I had found out that the small town of Astoria had a brewery. After what I had been through in Portland, I didn't think this little place could blow me away. Well, this trip was nothing but the lesson of 'don't judge a book by it's cover' and this was a prime example. An impressive beer list was matched by the mouth watering burgers. For me, the Working Girl Porter and the Cavatica Stout stood out. The latter of which I spilled a little on my shirt mere micro seconds before reading the caution that the beer will stain your clothes. For hop lovers, you're gonna like the Vortex IPA. The Quick Wit is also great for a hot sunny day; Belgium style ale with pale and wheat malts, ground coriander, organic lemongrass (to impart a citrus character) and wild-crafted elderflower. 
~GOONIES NEVER SAY DIE~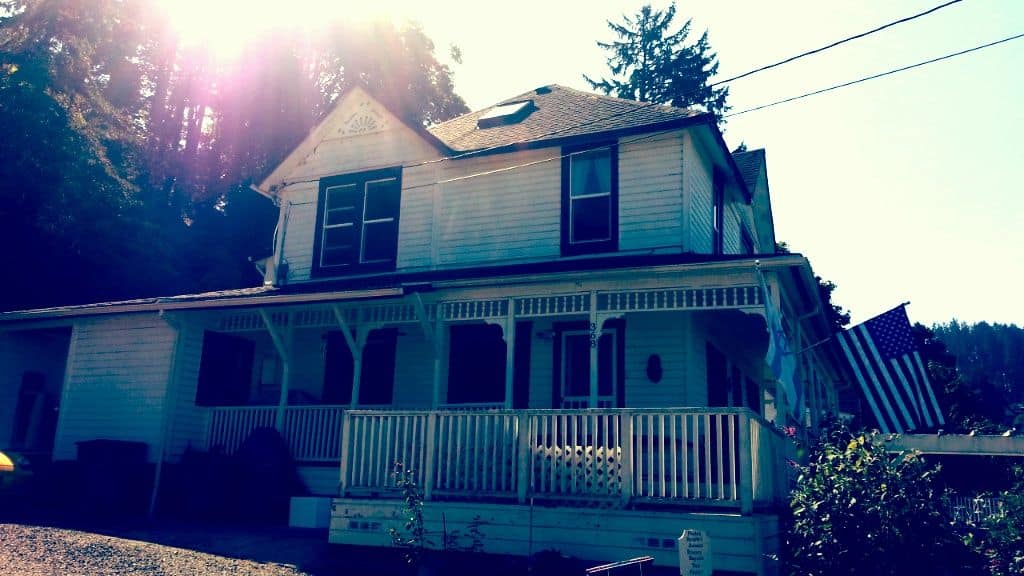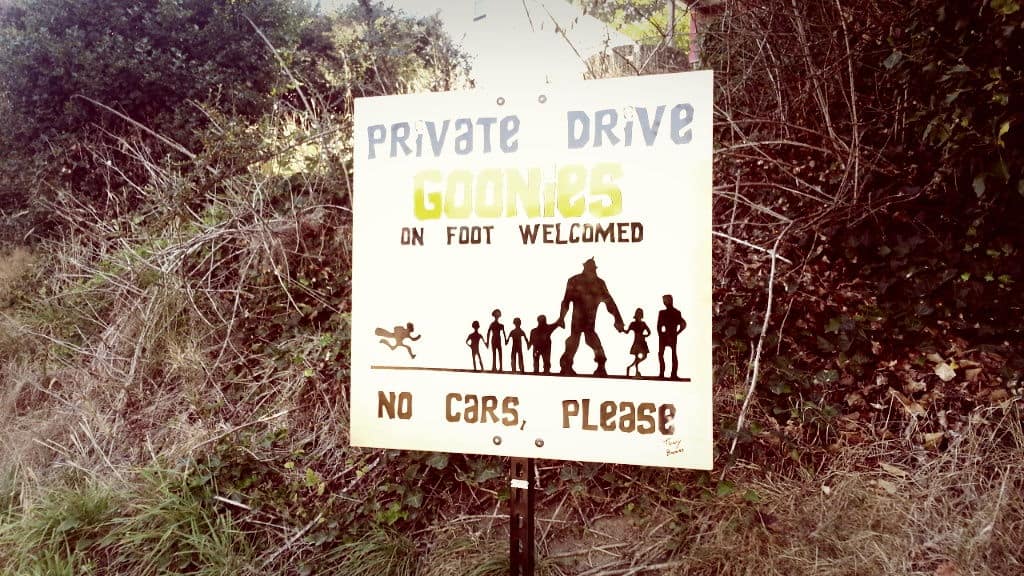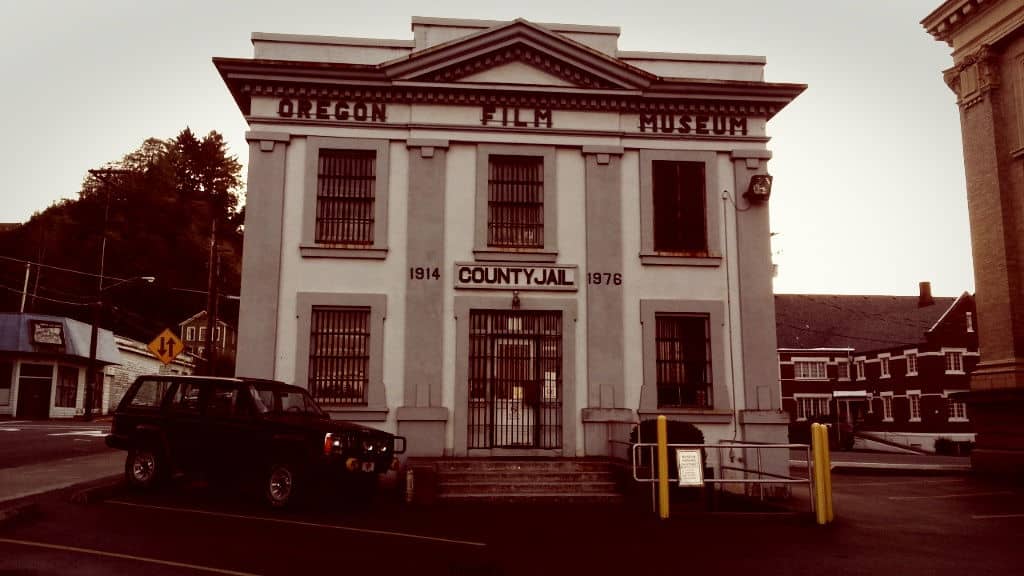 They cherry on top for this trip was checking out the film locations for movie, The Goonies. The website theGoonies.org provided an excellent resource for locations, such as the houses and beaches used. But the most fun, which I didn't even plan nor even know about, was the Oregon Film Museum. It's housed in the old Clatsop County Jail, an actual working jail from 1914 – 1976, and the scene of the opening jail break from the movie. It also contains the original Jeep with bullet holes the size of mozza balls included parked right outside, the jail set, and some original props from the movie.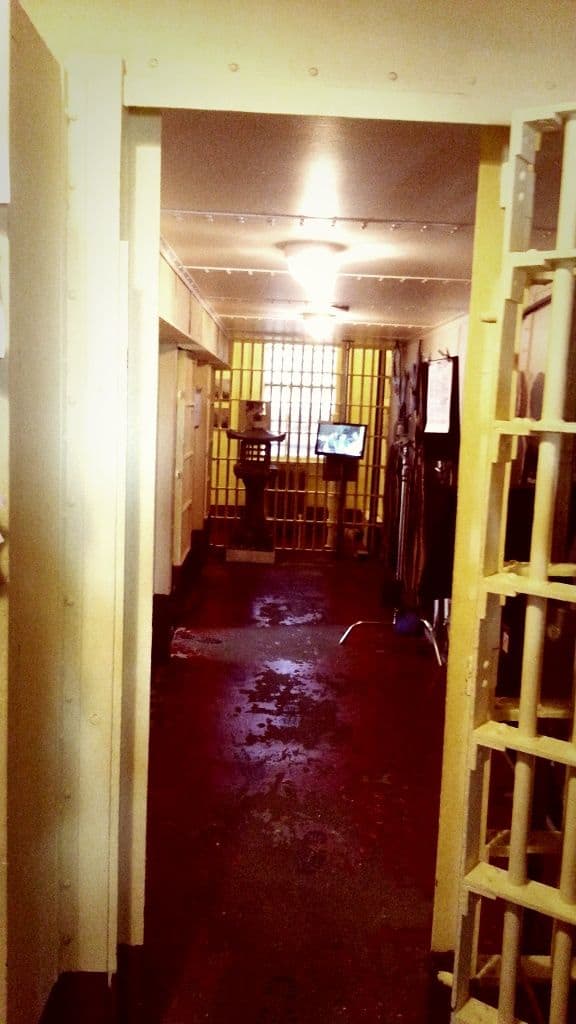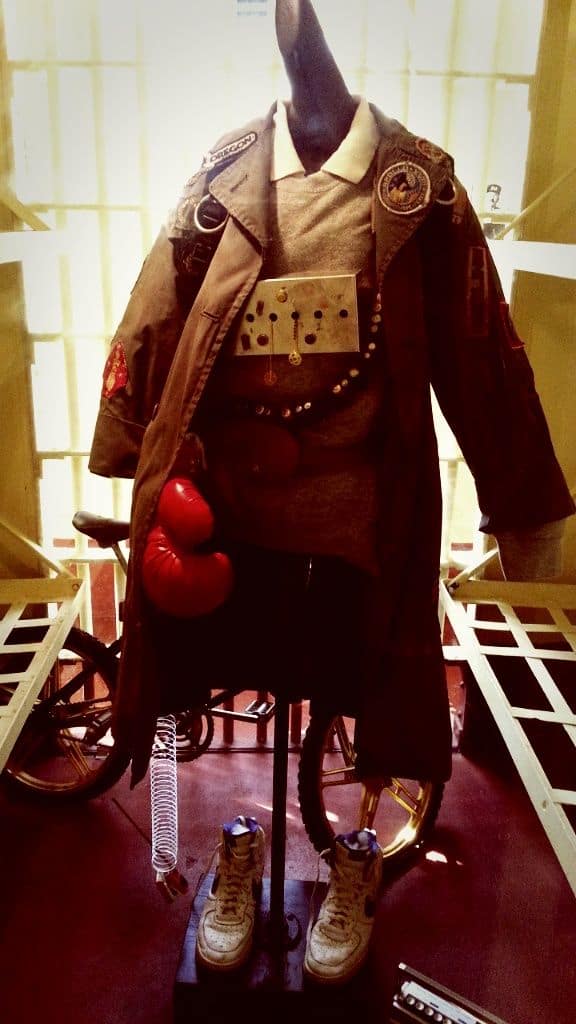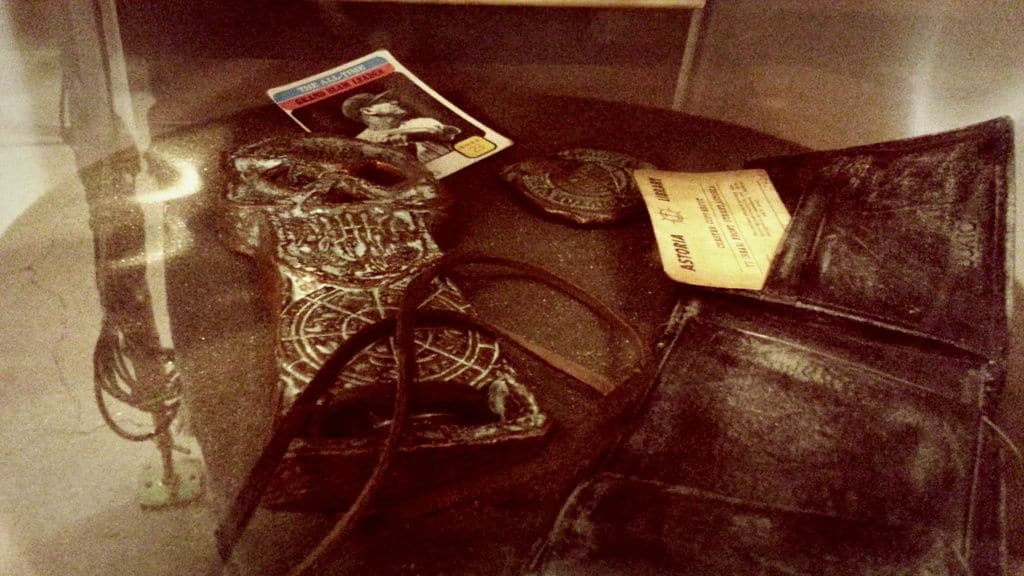 Of course, I couldn't leave without a few souvenirs.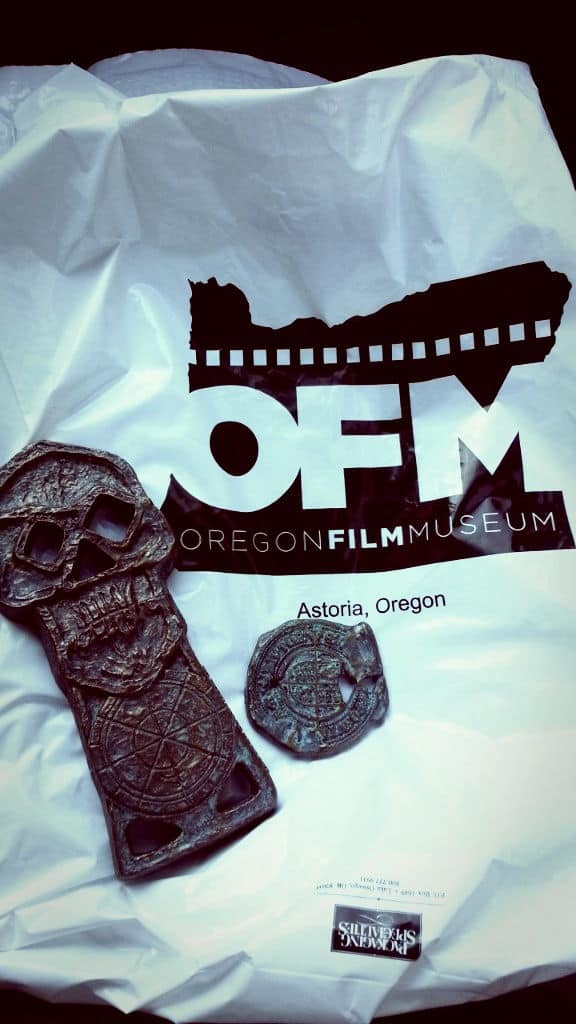 Thanks, Oregon! Stay weird.