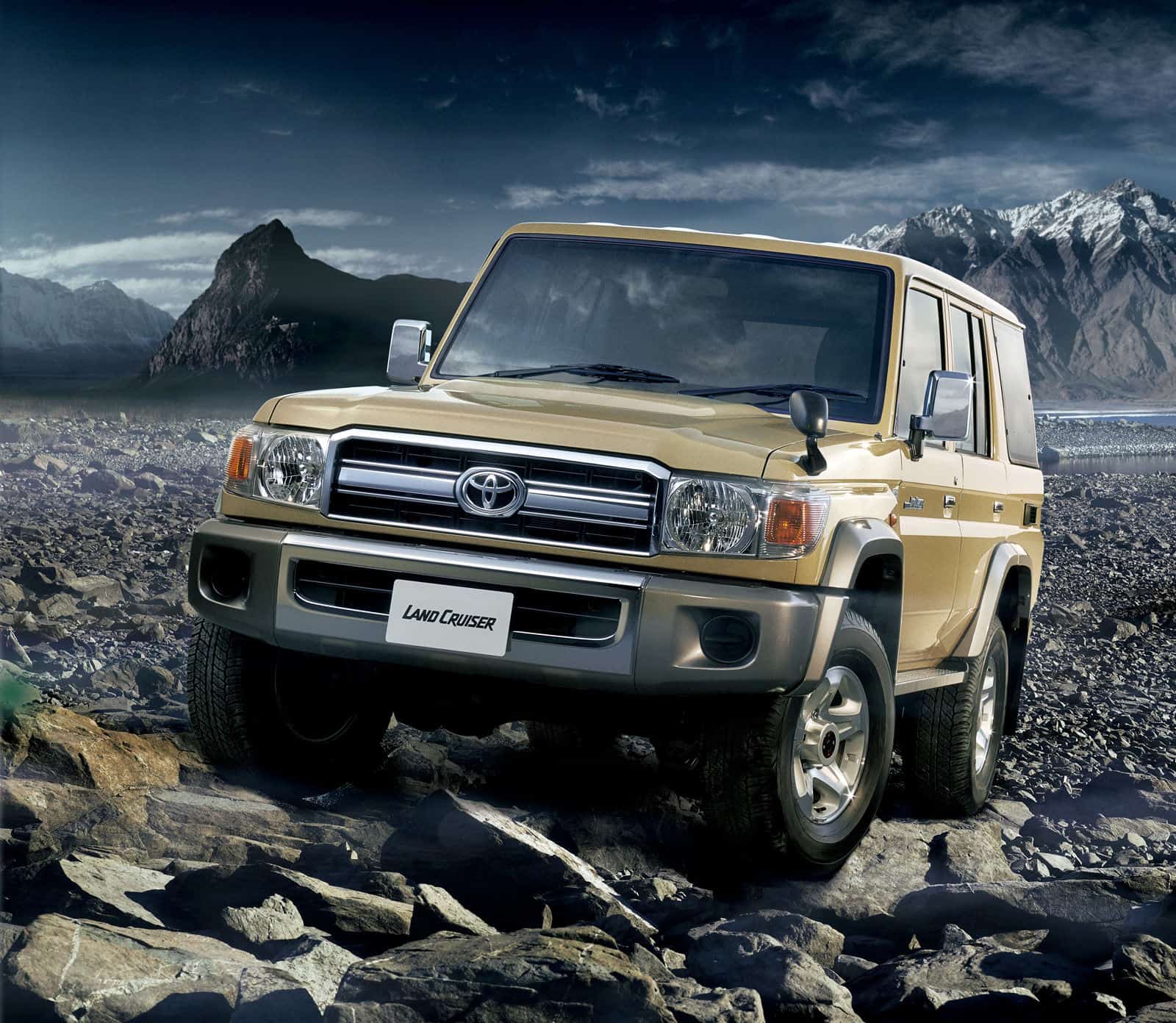 The word "iconic" gets thrown around too frequently nowadays, but the Toyota Land Cruiser, in my humble opinion, is truly an iconic vehicle. I'm not talking about the current generation Land Cruiser, which has turned into a bloated and very expensive luxury vehicle; I'm sure it's still a very capable off-roader, but like the Range Rover, would you really want to take your $80K+ vehicle off-roading?
What I'm calling "iconic" is the original Toyota Land Cruiser 70, which went into production in 1984 and is still sold in some markets around the world. These vehicles can be seen in nature documentaries and on news feeds from war torn regions, usually filled with teenagers with rocket launchers over their shoulders and AK-47's in their hands.
To celebrate 30 years of the Land Cruiser 70, Toyota is bringing back the original Land Cruiser to the Japanese market only and for one year. In addition to the regular SUV, Toyota will also produce the double-cab pick-up truck version of the Land Cruiser 70.
The new (2015?) Toyota Land Cruiser 70 has been upgraded a bit to meet modern safety standards. The front bumper, hood, grill, and lights have been redesigned and the vehicle now comes with anti-lock brakes and airbags. Other than that, it still looks like a box on wheels, and I love it!
The Land Cruiser 70 is powered by a 4.0 liter V6 engine, producing 288 horsepower and 266 pound-feet of torque, mated to a 5-speed manual transmission. The SUV comes with part-time 4-wheel drive and can be equipped with optional front and rear locking differentials and an optional winch. The interior looks like something out of the 80's and is pretty utilitarian.
The 2015 Toyota Land Cruiser 70 has a starting price of ¥3.5 million (or about $33,650 at today's exchange rate) for the double-cab and ¥3.6 million ($34,600 US) for the SUV.
2015 Toyota Land Cruiser 70 Photo Gallery