To say the new (new-ish now) 718 Boxster and Cayman have been controversial, would be an understatement. Why? Because of the turbocharged 4-cylinder, in place of the old sweet sounding boxer-6. But that hasn't stopped people from buying these fun little mid-engine cars and it hasn't stopped Porsche from making new trims available.
The latest version of the Porsche 718 Cayman/Boxster is the 718 Cayman T and 718 Boxster, inline with the naming scheme of the 911 Carrera T. And the T stands for … Turbo …but wait, aren't all 718s turbocharged? Yes, and these new 718s are turbos as well, they just have the honor of being called "T".
There is however some improvement to the standard Cayman and Boxster T, items you can equip your regular 718 with, but here you get it as a package and you get the "T"lettering sticker on the outer bodywork, and you pay 5 – 10% less than you would if you equipped your 718 with these items.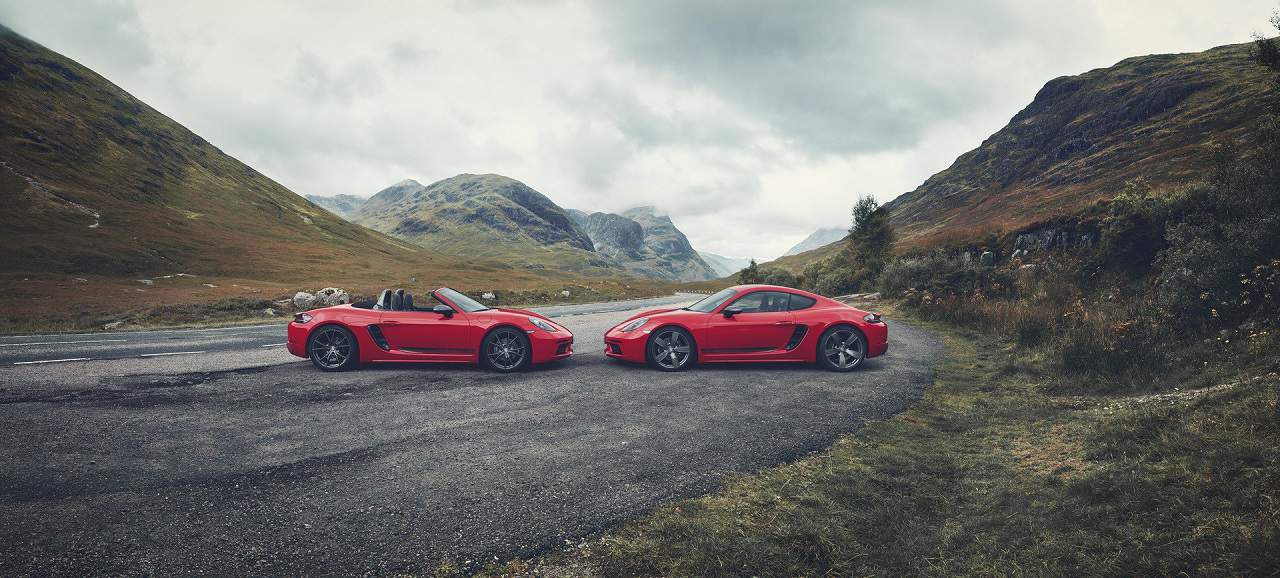 The Porsche718 T models come with PASM (Porsche Active Suspension Management), lowering the car by 2 cm, active engine mounts, and torque vectoring thanks to rear locking differential. The cars ride on 20" wheels, they come with black sports exhaust tips, and grey mirror caps, and of course the "718 Cayman T" and "718 Boxster T" stickers on the side and lettering on the trunk.
The interior gets minor changes as well, with door pull straps, black interior, "718"lettering on the headrests, and the removal of the infotainment system, all in the name of weight savings. The infotainment system can be added back at the owner's request at no extra charge.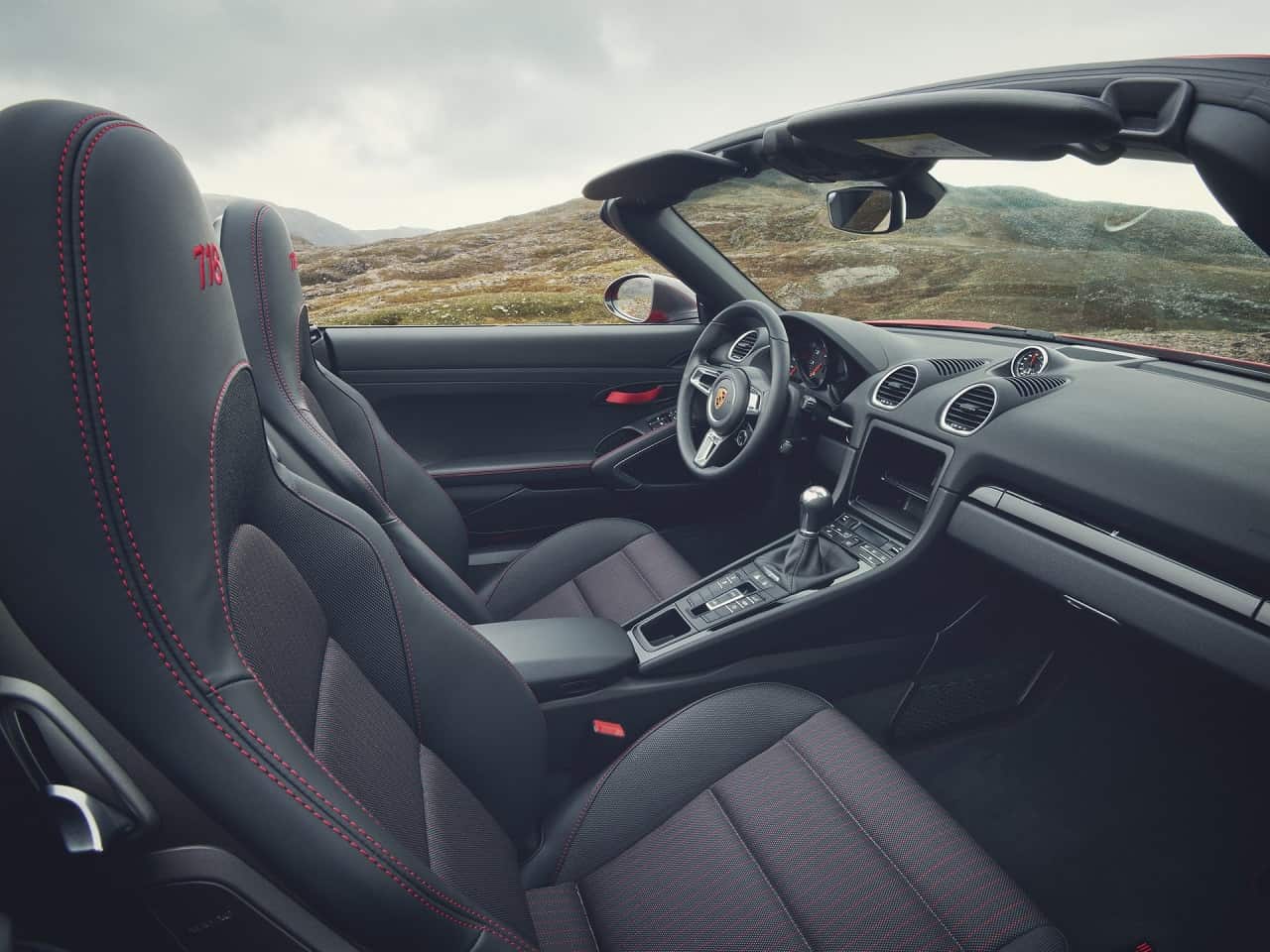 Powering the Porsche 718 Boxster T and 718 Cayman T is the 2.0 liter turbocharged 4-cylinderengines, producing 295 horsepower and 280 pound-feet of torque, mated to 6-speedmanual or PDK transmissions.