One of the most common ways to enjoy music is through headphones connected to your phone. The smartphone has evolved through the years, and is now the all-in-one device for all your wants and needs. For music lovers, a smartphone can store an entire music library's worth of songs for the fraction of the space. This gives users a compact, easy to carry device that provides music on the go. Most smartphones today do not even require each song stored on their drives. With an internet connection, you can stream music non-stop.
In the past, the main issue that came with earbuds, earphones, and headphones are their reach limitations. You can only move around as far as the cables and wires allow. Since earbuds require a direct connection to your phone, this means you had to have your phone at your person at all times. It had to be on your pocket, bag, or clutched on your hand. This can be a frustrating predicament for those who want music while jogging, running, or simply doing chores.
A Wireless Alternative
Luckily, wireless technology has transformed a lot of devices and accessories over the years. The Philips ActionFit Wireless Sports Earbuds for example is an excellent accessory that offers a hands-free music experience. Instead of being tethered with physical connections, the ActionFit can operate through Bluetooth.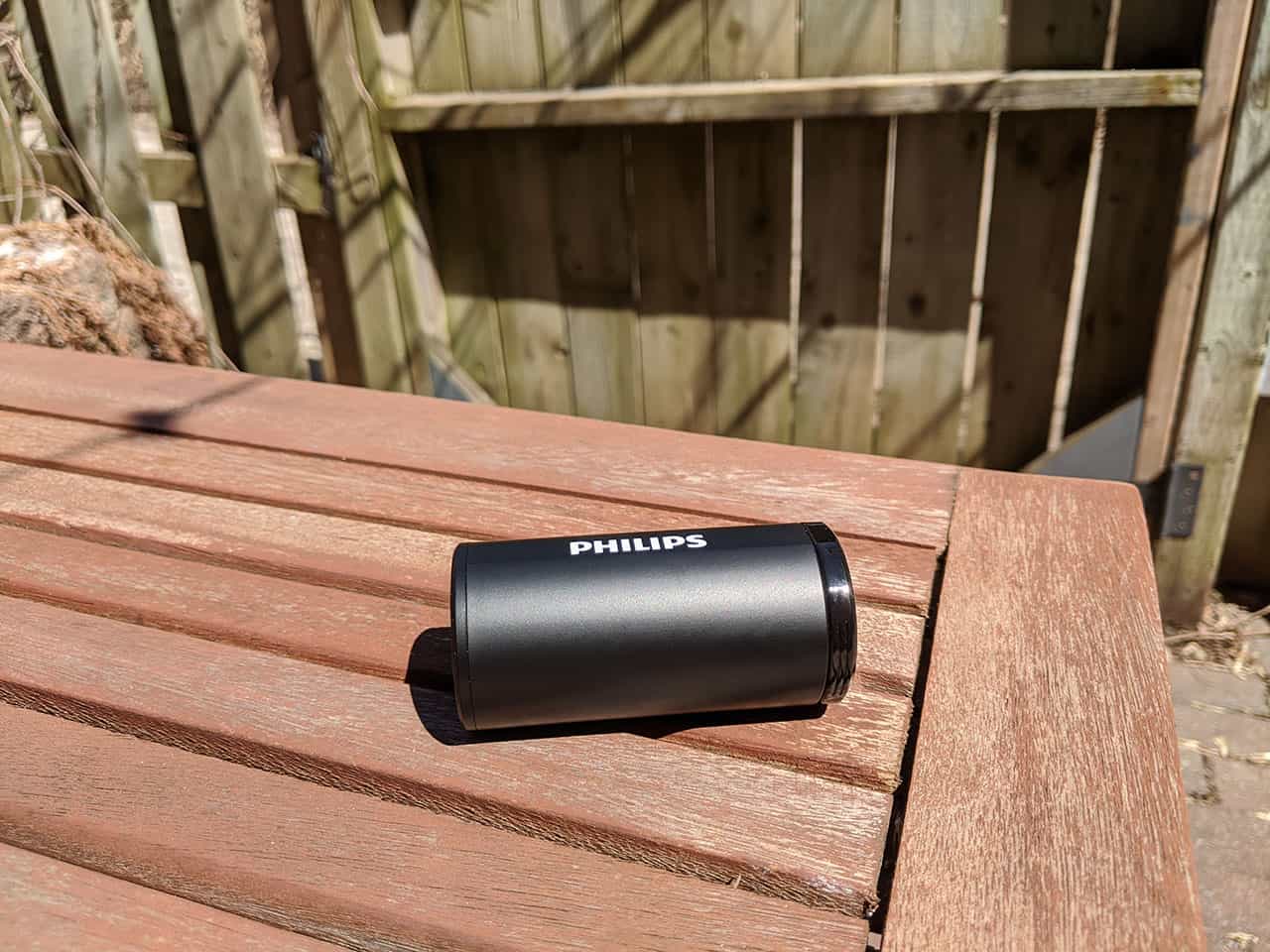 The ActionFit can provide 18 hours of playtime in a single charge – perfect for short jogs at the park as well as long commutes. However, the battery bonuses do not stop there. The case also acts as a portable charging station. This means you can recharge your headset even while away from any electrical outlet. This gives you the ability to refuel your device multiple times. Quick charging also provides you with as fast as 15 minutes to charge the ActionFit completely.
Smart Pairing feature also makes it incredibly easy to link your phone and your earphone. This eliminates the hassle of establishing connections, which is often an issue lower quality wireless earbuds. It also means that linking your phone with a wireless earbud is as easy as activating Bluetooth and connecting both devices.
A Perfect Accessory to an Active Lifestyle
As the name implies, the ActionFit offers a ton of benefits for those seeking a more active lifestyle. For runners, how often has wired earbuds been a burden while doing your laps? These earphones are also offer perks that make your activities a lot more comfortable.
Lastly, earbuds also need to have an underrated function – reliability. Think about it – how many times have your earbuds fallen off while doing your activities? This can be a very frequent issue for joggers or runners. At times, the ears just cannot hold on to your accessories. With ActionFit's perfect in-ear fit, you can rest easy knowing the buds stay in place during the entire time. The ActionFit Wireless Sports Earbuds are also waterproof and sweat proof – a perfect complement for those active exercises. To top it all off, the charging case also functions as a UV cleaning platform. It can clean your Philips earbuds, ensuring germ-free use each time.