Maggie McGehee, known as "Mags.IRL" (previously OMGcosplay) on social media, is a cosplayer and influencer from Texas who has gathered an enormous following of millions of people. She has gained the affection of followers worldwide through her inventive costumes, interesting tweets, and down-to-earth personality. She's one of the least dramatic influencers I've seen, and that's why I like her so much.
I first heard about her when a friend sent me a link to one of her costumes. I was amazed at how accurate and well-made it was. It wasn't until later that I learned that she made all of her own costumes. She has an incredible knack for detail and craftsmanship.
I started following her on social media, and I was quickly drawn in by her bubbly personality and love for cosplay. She frequently posts photos and videos of her latest creations and behind-the-scenes looks at how she makes them. She also tweets about pop culture, geeky news, and other exciting topics.
So, let's learn a little more about Maggie and why she's become so popular.
Who is OMGcosplay, and what led her to become a cosplayer?
Maggie McGehee, more commonly known as OMGcosplay on social media, is a cosplayer and influencer from Texas. Her creative costumes and engaging posts have garnered a massive following of millions of people. After attending the A-Kon anime convention with her sister, McGehee first became interested in cosplay.
As a teen, she was insecure about her interests in cosplay and anime and hid the fact that she cosplayed from her classmates. However, she found inspiration in other cosplayers like Jessica Nigri and decided to embrace her passion for cosplay. McGehee uses her Snapchat to share precise details of her life with supporters to create a more personal relationship with them. She doesn't want to come across as just another sexy cosplayer but as a relatable person with exciting stories to share.
@Omgcosplay Bio
She was born on June 24, 1997, in Dallas, Texas. She's 5 ft 5in (165 cm) and weighs about 125lbs. And as to why people want this kind of information, I have no idea, but here they are all the same.
What challenges Has She struggled with?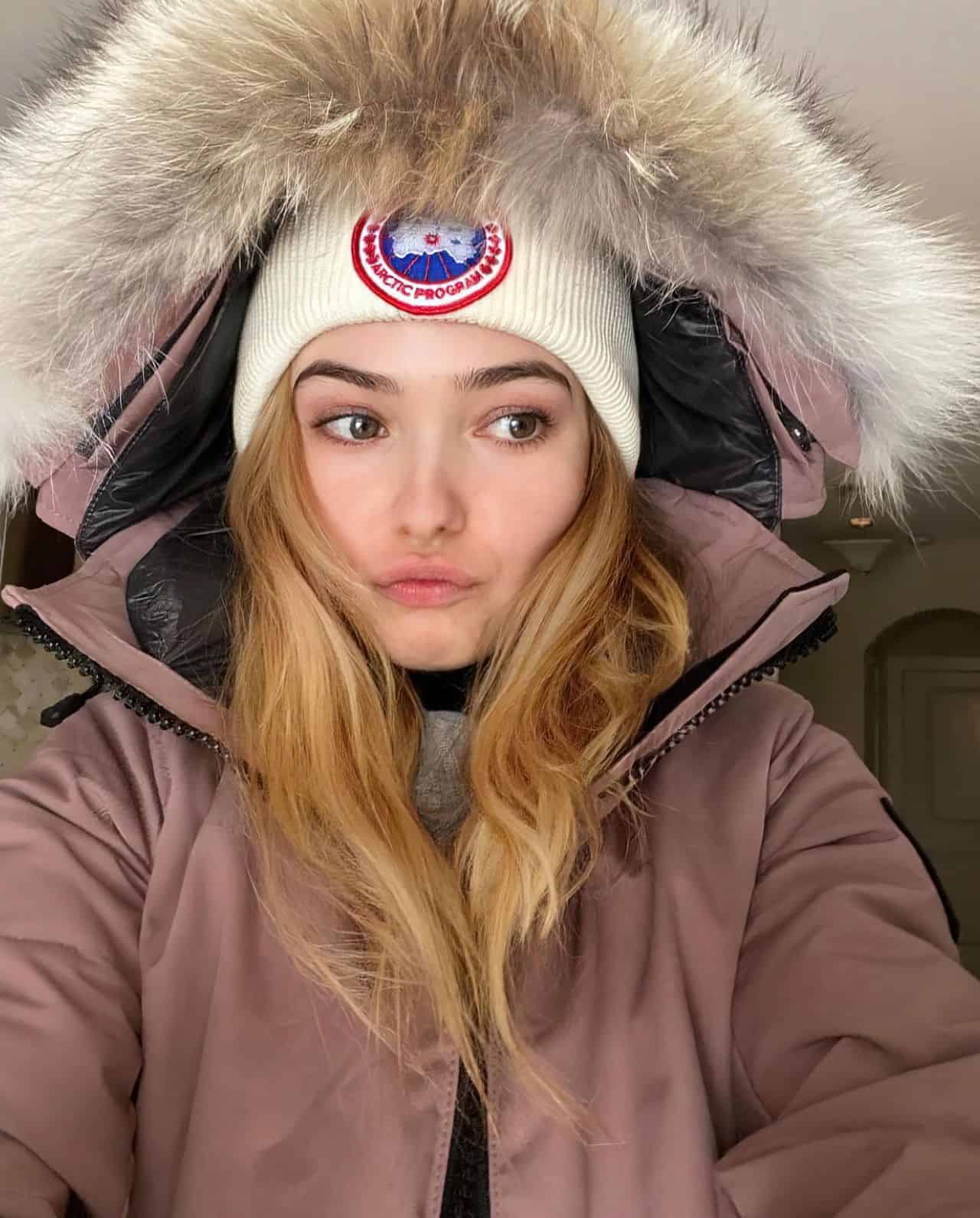 OMGcosplay has used social media to share her struggles with an eating disorder and what it was like trying to recover from a suicide attempt.
She also mentions that she had yellow teeth due to being bulimic/anorexic when her enamel was destroyed.
Additionally, she has ADHD, which can be a challenge.
How did she rise to fame, and what are her most famous costumes?
Maggie first garnered attention on social media in 2019 when she posted a photo of herself in a Spider Gwen costume. The picture went viral and led to her being featured on websites like BuzzFeed, Cosmopolitan, and TMZ.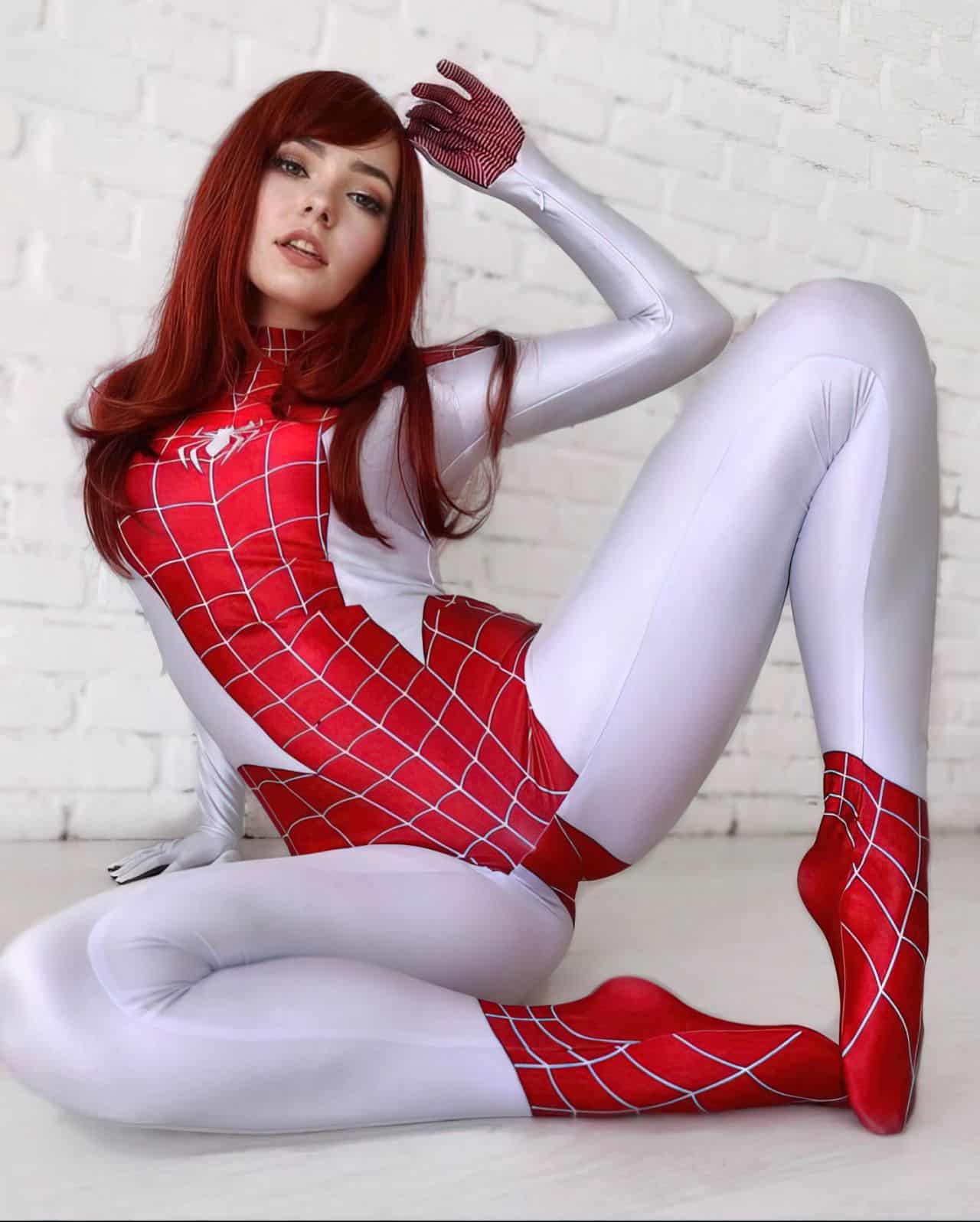 OMGcosplay is most famous for her creative costumes, which often incorporate pop culture and video game elements. Her most popular costumes include a Velma Dinkley costume, a Batwoman cosplay, and a Spider-Man cosplay as Spider Gwen.
What advice does She have for aspiring cosplayers?
In an interview with IGN, OMGcosplay offered the following advice to aspiring cosplayers: "Start by picking a character that you love. Don't try to do too much at first. Just pick one character and perfect that cosplay before moving on."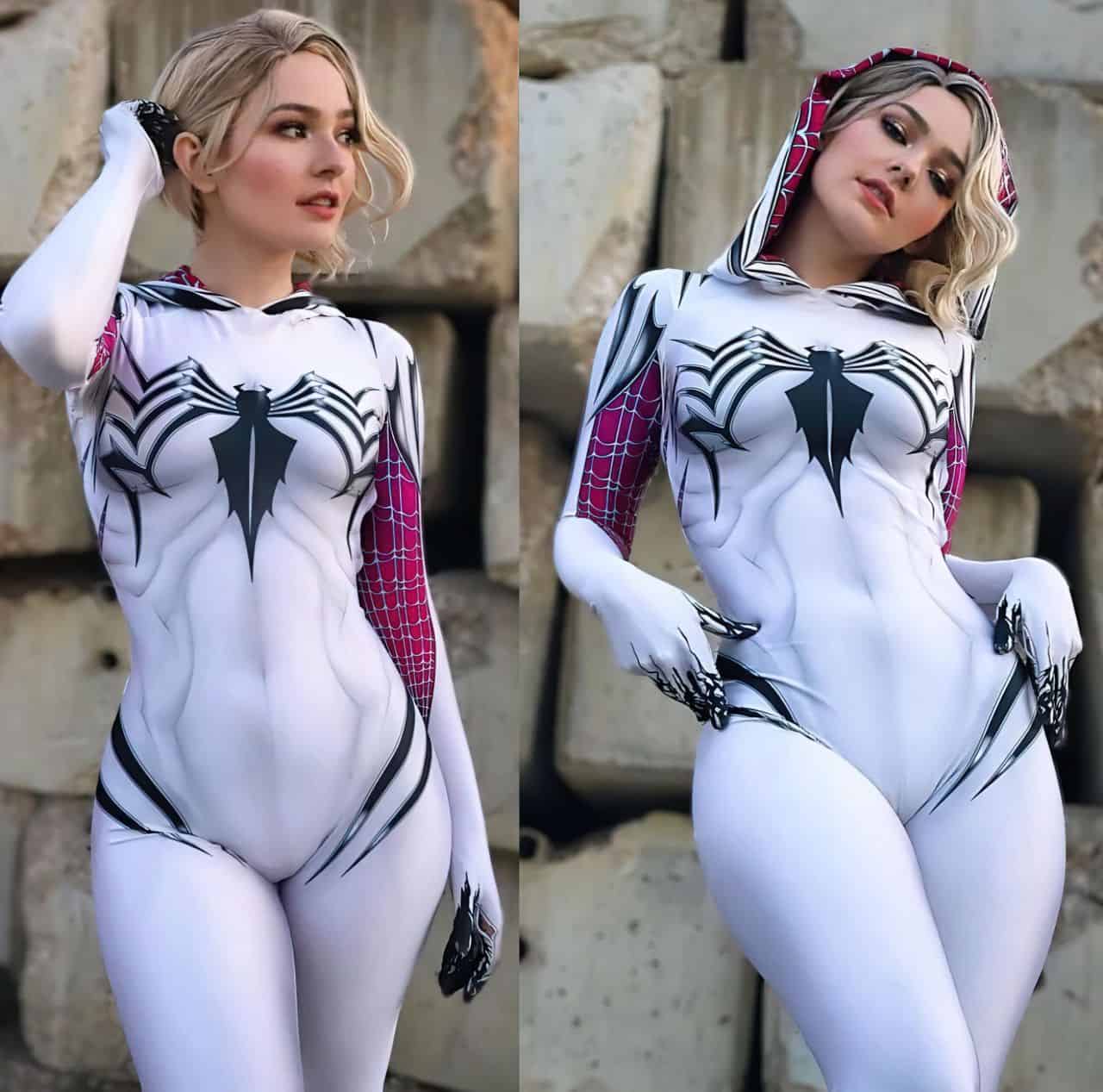 She also advises cosplayers to be themselves and have fun with it. "At the end of the day, we're all here because we love this stuff," she says. "Just be yourself, be passionate about it, and don't take yourself too seriously."
Here's a video of her at the Texas State Fair
In the video, McGehee is seen at the Texas State Fair with her friends. She isn't in costume; she's just smiling and seems to be having a great time with her friends.
FAQ (Frequently Asked Questions)
People ask the same questions about Maggie time, and again, so I've decided to create a small FAQ to answer some of the most common questions.
WHAT ARE HER FAVORITE MOVIES?
Howls Moving Castle and Princess Mononoke are two of OMGcosplay's favorite movies. Unsurprisingly, she's a big fan of anime.
WHAT ARE HER FAVORITE TV SHOWS?
Rick and Morty, Attack on Titan, One Piece, and Naruto are some of OMGcosplay's favorite TV shows.
WHAT IS HER FAVORITE VIDEO GAME?
Her favorite video game is Kingdom Hearts. She also enjoys playing Overwatch, Street Fighter V, and Super Smash Bros. Ultimate.
WHAT HAVE PEOPLE CRITICIZED HER OVER?
Some people have criticized OMGcosplay for her risque photos, claiming that they are inappropriate for someone who is also a law student. Others have accused her of not working, saying she sits at home and takes pictures. However, she has responded to these criticisms by saying that she is good at marketing and that her job is not just modeling. She has also said she plans to open her law practice one day.
WHAT'S NEXT FOR OMGCOSPLAY?
McGehee has big plans for the future and hopes to continue expanding her brand. She is a student at the University of North Texas and is studying business administration. She plans to pursue law studies after she graduates from college. She is now focusing on creating content and connecting with her fans.
WHAT IMPACT HAS HER WORK HAD ON THE COSPLAY COMMUNITY?
OMGcosplay has been a positive force in the cosplay community, inspiring others to embrace their passions and pursue their dreams. She advocates for body positivity and self-love, and her work has helped break down the barriers that often prevent people from cosplaying. She proves that anyone can cosplay, regardless of their size, shape, or the color of their teeth. Her work makes the cosplay community more inclusive and welcoming than ever before.
WHAT MOTIVATES THEM TO KEEP CREATING NEW AND INNOVATIVE COSTUMES?
The thing that motivates OMGcosplay the most is her fans. She loves hearing feedback from them and seeing their reactions to her costumes. "I love making people happy, and I think my fans appreciate that," she says. "I also enjoy pushing boundaries and doing something different with each costume." She wants to continue creating content that her fans will enjoy and inspire them to be their best selves.
WHY DID SHE CHANGE HER NAME FROM OMGCOSPLAY TO MAGS.IRL?
She mentioned in one of her tweets that she got tired of the old name and wanted to switch things up. She eventually settled on Mags.IRL because it was available across all social media platforms.
Follow Maggie on social media…
Whether you're a fan of cosplay or not, it's impossible to deny that Maggie McGehee is talented and creative. Her passion for art is evident in her work, and it's fantastic to see how far she has come. Be sure to follow her on social media to keep up with her latest posts!
She will post for free on her Instagram accounts (@mags.irl and @magsgonewild) and Twitter. You'll discover OMGcosplay on OnlyFans posting exclusive, paid content.