Ever get sick and tired of sitting at your desk for eight to ten hours a day? Repeating the same motions hour after hour, day after day, and so on. I recently took up an office position and boy does it suck to sit in my cubicle all day. Sometimes I have to get up and stand there in front of my screen or a few times I've even put one of my knees on the ground to stretch and increase blood flow.
Sitting all day can definitely pack on the pounds but there is an interesting product on the market for us cubicle dwellers and office rats. Imagine a desk that moves and forces you to move? I can picture this desk belonging to a "cool office" with organizations such as Google or Apple. You know, those offices filled with a bunch of hipster-like people?
The Stir Kinetic Desk essentially has  a its own "brain" once  you tell it what to do. With this desk, you are able to configure your sitting and standing height presets, what your standing goals are, and basically let the desk handle the rest from there. The Stir Kinetic Desk features a built-in touchscreen for making adjustments. When you are ready to go from a sitting position to standing, simply give the touchscreen a double-tap to make the desk smoothly lower or raise depending on your mood.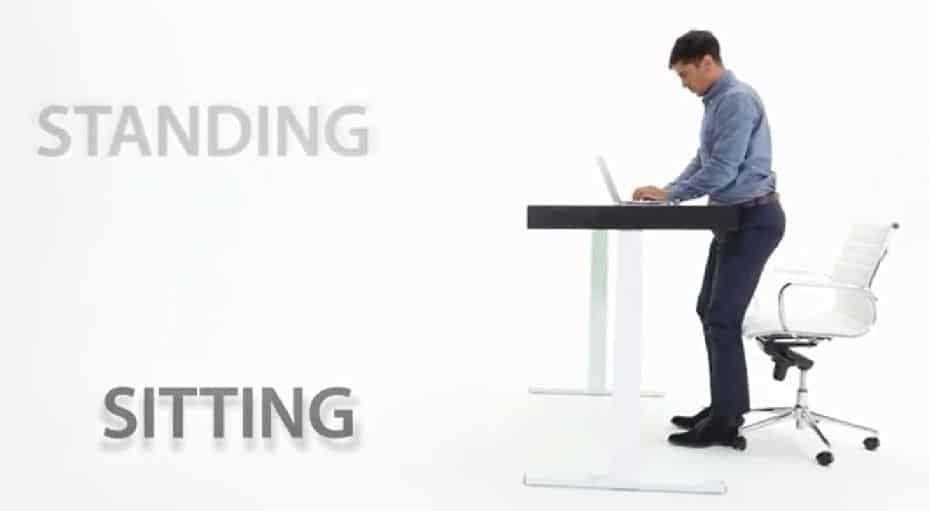 If you forget to stand, not to worry as the "Whisperbreath" feature on this desk will remind you by gently moving the desk up or down by one inch as a reminder to change position. Once you're used to the switching between standing up and sitting down, you probably won't even notice the transition as you type away or chat on the phone. The Stir Kinetic Desk is able to detect your presence once someone is near and the software also keeps track of data such as how long you've been standing and calories burned. It also has the ability to learn your pattern and preferences over time.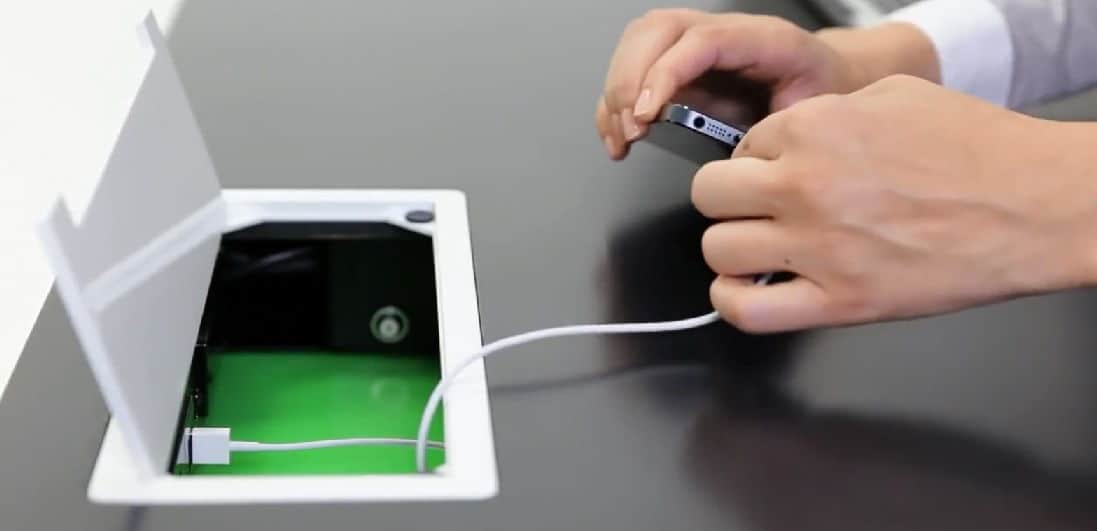 The desk also features Wifi and Bluetooth so future fitness apps can be implemented and it also has integrated cord management keeping your mobile devices charged but the cords hidden. The Stir Kinetic Desk requires you to have some deep pockets. Something like this is going to set you back $3,890 which is a lot more than I was expecting. But then again there are far more expensive office desk that sit there and don't do anything except look pretty.
I don't need a desk reminding me to stand up since I stand up as I please but it is nice that the height adjusts automatically without you having to do any of the work.