I used to be a short hair kind of fellow. I'd hop out of the shower, shake my head and—voila! My hair (or what there was of it) was styled for the day.
Over the past several months, I decided to try something new. Sort of a pre-New Year's Resolution, you know? I wanted to go into 2017 with a fresh look. So I grew my hair out a bit and started to experiment with different styles.
I was surprised to find out that great hair doesn't require you to be a stylist. With the right products, you'll be heading out the door looking as though you simply fell out of bed with a perfectly coiffed 'do.
(And yes, you heard me right, my fellow manly men—products. Trust me. Hair products make you look AND smell great.)
First things first: it all starts in the shower. Make sure you're actually using shampoo and not just slapping whatever soap-like substance you happen to grab onto your hair. Bar soaps and body washes that aren't meant for hair can dry it out. If your hair tends to lay flat throughout the day, use a volumizing shampoo.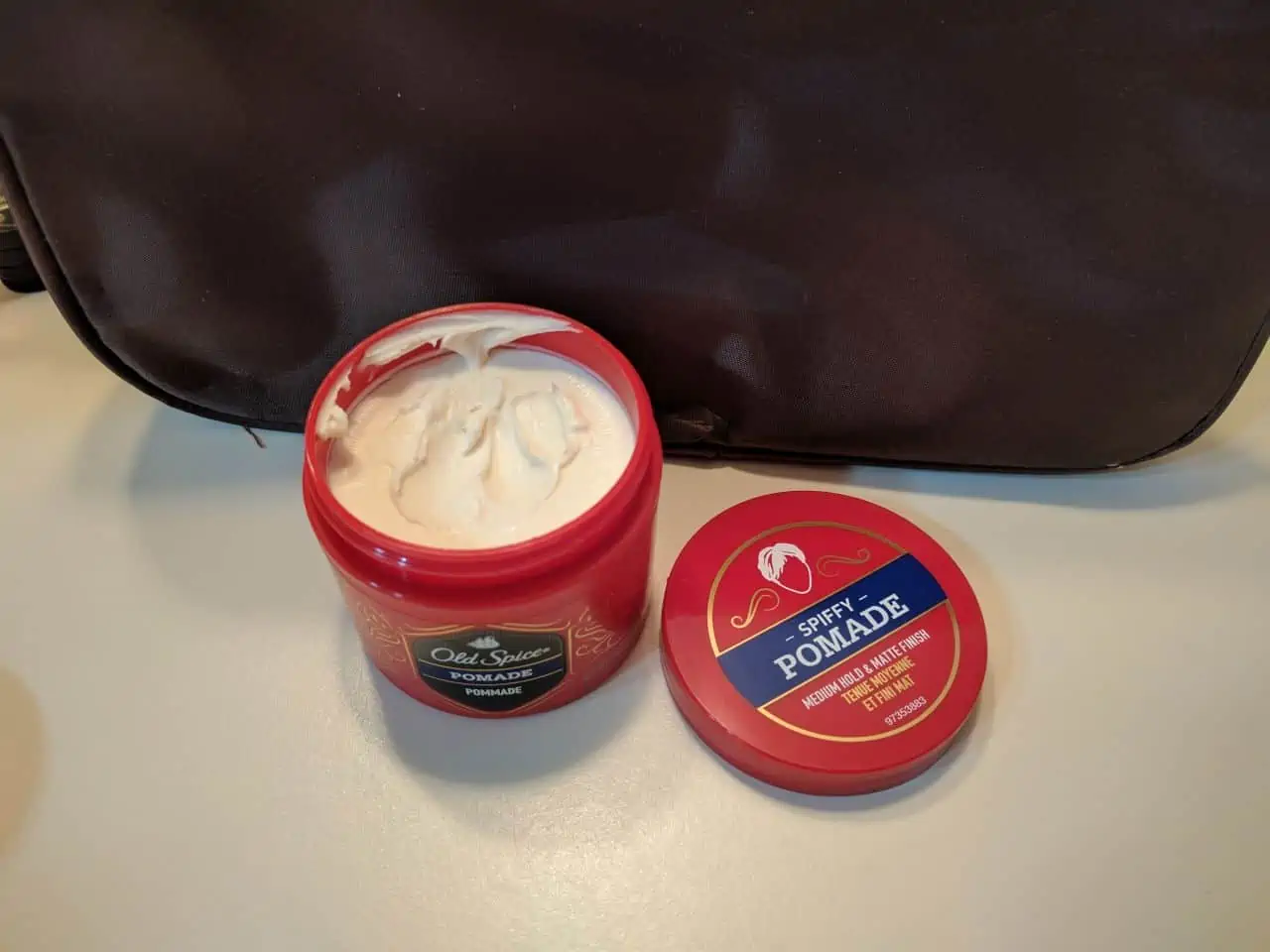 Next—the secret to my handsome hair success. After trying a few different products, I saw that Old Spice makes hair pomade and putty. The pomade comes in a medium hold, while the putty comes in a high hold. They both come in a matte finish. Since my hair is a big longer, I decided to go for the pomade.
What happens next couldn't be easier, guys. Simply towel dry your hair a bit and reach for the Old Spice pomade. It's got a creamy texture; think of a hair conditioner, but a bit more firm. Old Spice Spiffy Pomade works best on damp hair, so make sure not to let your hair dry completely before putting applying it.
It only takes a tiny dab on one fingertip. Rub it in the palms of your hands and then run your hands through your hair to distribute the pomade. Simple, right?
After the pomade is on board, I like to blow-dry my hair to give it a bit of body. I then comb it a bit to smooth away any fly-aways. If you'd like more of a natural look, simply style your hair with your fingers and let it air dry.
That's it! Blow-dried or air dried, you're finished and ready to go in under three minutes. Since I'm usually in a hurry to get out the door in the morning, that's ideal for me.
I've found that Old Spice Pomade gives my hair the perfect amount of hold without ever feeling stiff or gluey. It also has a subtle, clean scent—noticeable, but not as strong as a cologne.
I'm definitely going into the New Year loving my longer hairdo. If anyone with shorter hair has tried out the Old Spice Putty, I'd love to hear how it worked for you. Let me know in the comments!