New car sales in the UK are holding up in 2019 despite the uncertainty of Brexit and the looming general election. The consensus is, if the Conservatives do NOT win the election then the UK will be in for a lot more uncertainty as they are the only serious contenders committed to pushing through the UK's European exit and honouring the original democratic vote of the UK public.
2019 New Car Sales Take a Minor Hit on Previous Year
The SMMT'S (Society of Motor Manufacturers and Traders) official new car registration's figures are showing an overall drop in sales of less than 3% in 2019 to date on the previous year, all things considered new car retailers are thankful that the market has been relatively unscathed by an uncertain economic climate and future for the UK.
Car Manufacturers in The UK Still Positive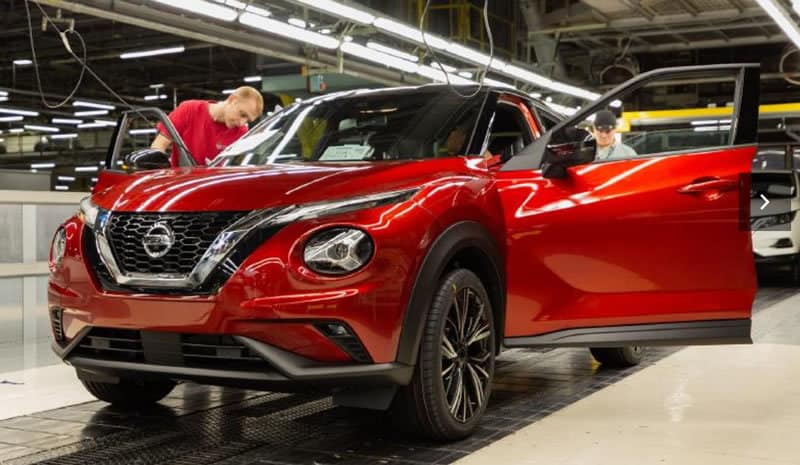 Car manufacturing in the UK also looks healthy with Nissan, the biggest UK based manufacturer committed to heavy investment in it's Sunderland based plant in preparation for new models like the new 2nd generation Juke. Nissan are investing £100 million in the Sunderland plant to manufacture new models.
UK Car Buyers Can Shop Around More Than Ever
The new car retail market in the UK has been strengthened by more diverse options and competition, giving consumers better deals than ever before.
There was a time when the only option available to buy a new car in the UK was to visit an official main dealer, prices were pretty much fixed across the board with little room for negotiation. These days there are more diverse with car brokers and online dealers offering good discounts and providing good competition for main dealers.
Brokers and online discount new car dealers like Broadspeed, New Car Discount and AutoeBid have been around for many years now in the UK and established themselves as viable options to buy a new car. There are also new players in the online new car retail sector like CarWow who have benefitted from heavy investment and offer a broker-like service to purchase a new car.
One of the oldest online new car retailers offering discount new car deals is UK Car Discount, established since 2003, their USP is taking payment for vehicles after the customer has received delivery.
Contract Hire Deals Make Owning A New Car More Attainable Than Ever Before
Contract hire deals are more popular in the UK than ever before with terms usually 2-5 years. When manufacturers have a stockpile of vehicles, they will offer excellent contract hire deals to recoup some money rather than just having the new cars sat in a warehouse losing value.
The main downside to contract hire deals is at the end of the term the user hands back the car, however some contract hire deals do come with the option/offer to buy the car at the end of the of the term at a very competitive rate.