I love life in a big city. I've lived in Montreal for about five years and I love the energy of the city, as well as the convenience of everything. I work from home and I don't need to take a car to get to most places I need to go. I simply hop on my bike and head out. It's less expensive, freeing, and more healthy.
I cycle to the gym a few times a week (I think of it as my "double workout). After a rash of bike thefts occurred in the neighborhood where my gym is located, I figured it was time to ditch the flimsy bike lock I had been using and invest in something a bit more substantial. I cycled through (no pun intended) a few different locks as I figured out what I wanted. I needed something with a reasonable amount of security, but it also needed to be a lock that was practical and could be carried around with me. I finally decided to give the Abus Bordo 6000 folding bike lock a try, and here's how that went.
Portability
A bike lock is no good at all if you don't use it. This is what I discovered after I went out and first bought a heavy chain lock and then switched to a bulky U-lock. With both of them, I'd have days where I'd leave them at home and revert to using the skimpy chain lock I already had wrapped around my bike. I knew the big chain and the U-lock would be better, but they were just a pain in the butt to tote around town.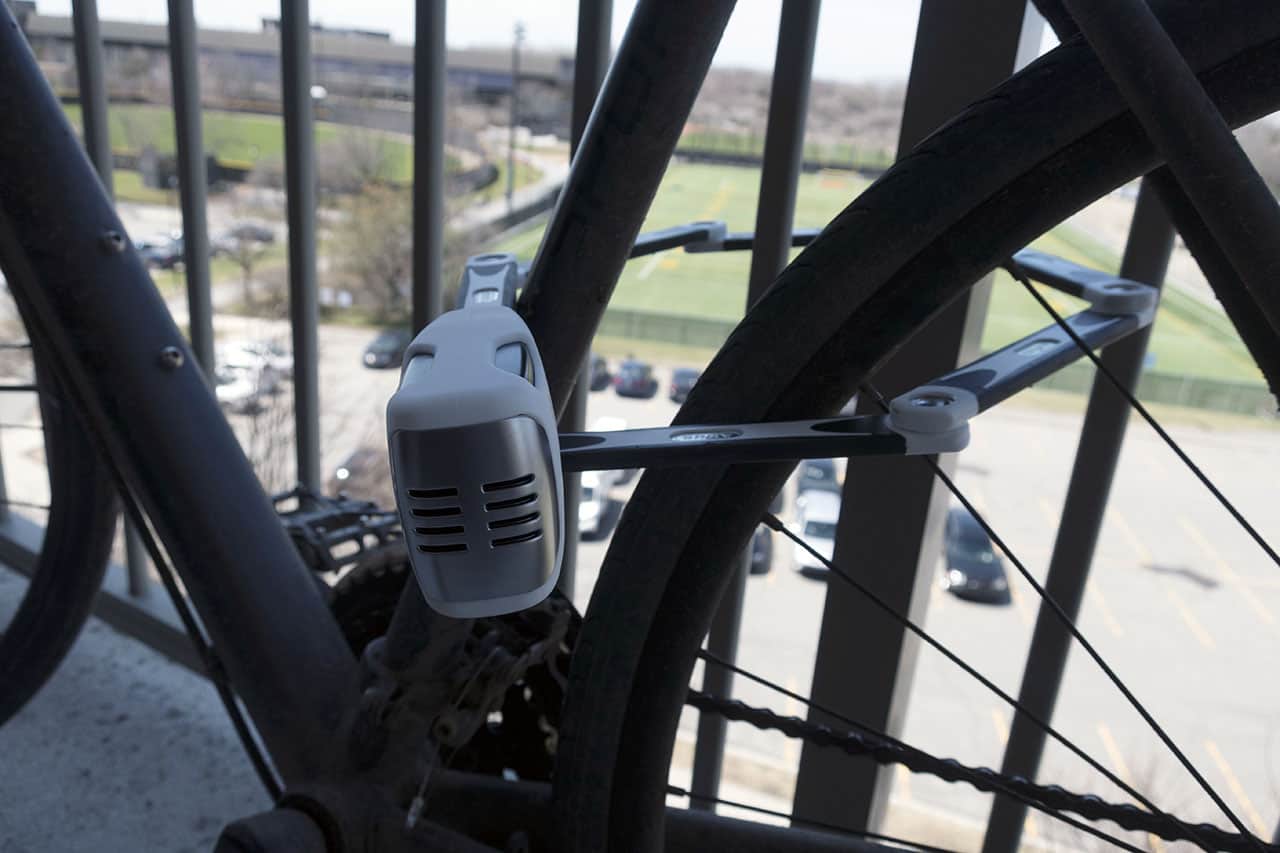 Not so with the Bordo 6000. First off, the 90 cm Bordo I opted for only weighs 1100 grams (and there are models that weigh even less). It folds down and fits into a very compact rubber package that attaches to my bike frame either via the bolt holes meant to screw on a water bottle or with two Velcro straps. I opted to screw mine on to make sure it stayed put, although the Velcro straps seemed very substantial.
User-Friendliness and Security
It's easy to tote along with you…but does it work? I'm happy to report that the Bordo 6000 works pretty well. Once you get it all unfolded, I like the way the folding lock design gives you a bit more flexibility in terms of positioning than a standard U-lock–particularly helpful if you're having to lock your bike into a tight spot. The locking mechanism locks and unlocks easily with a key lock. That's it. Super-easy.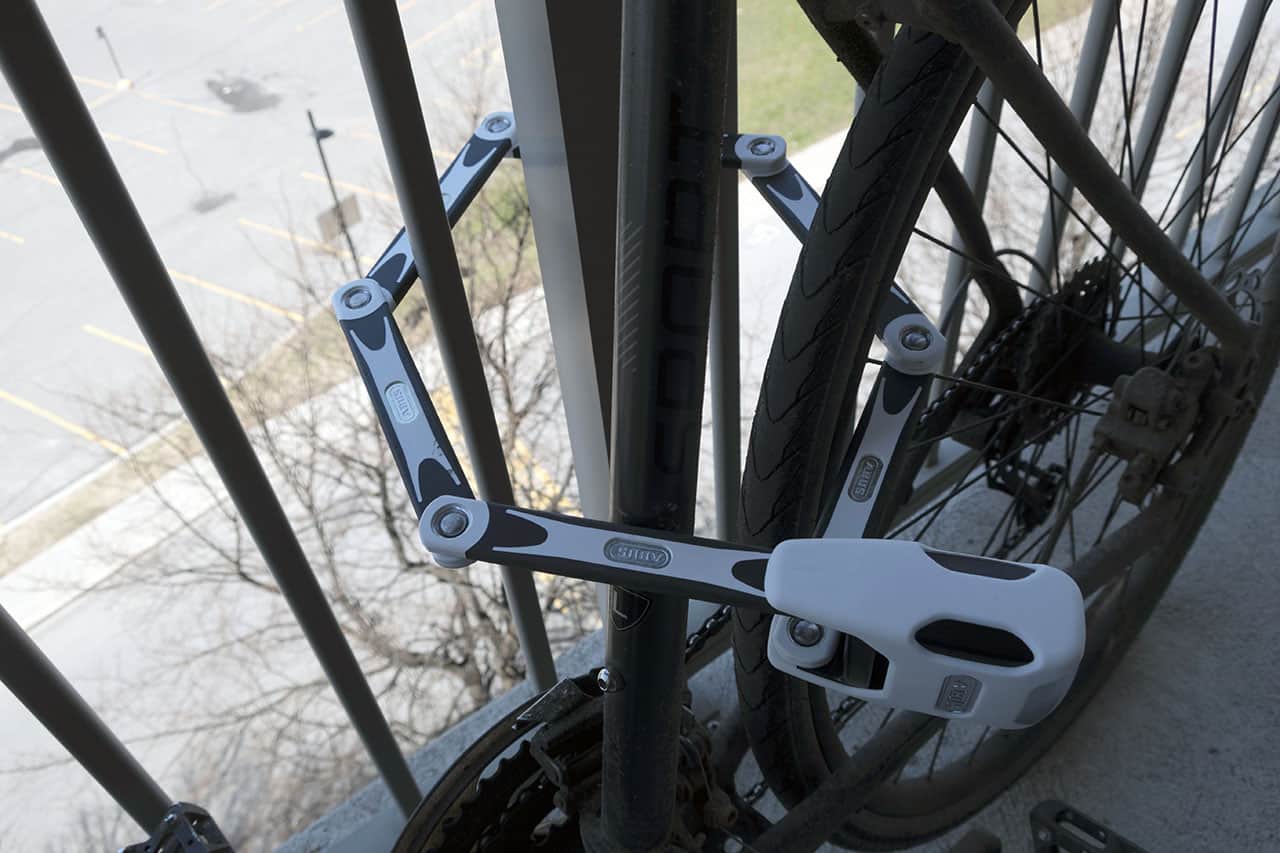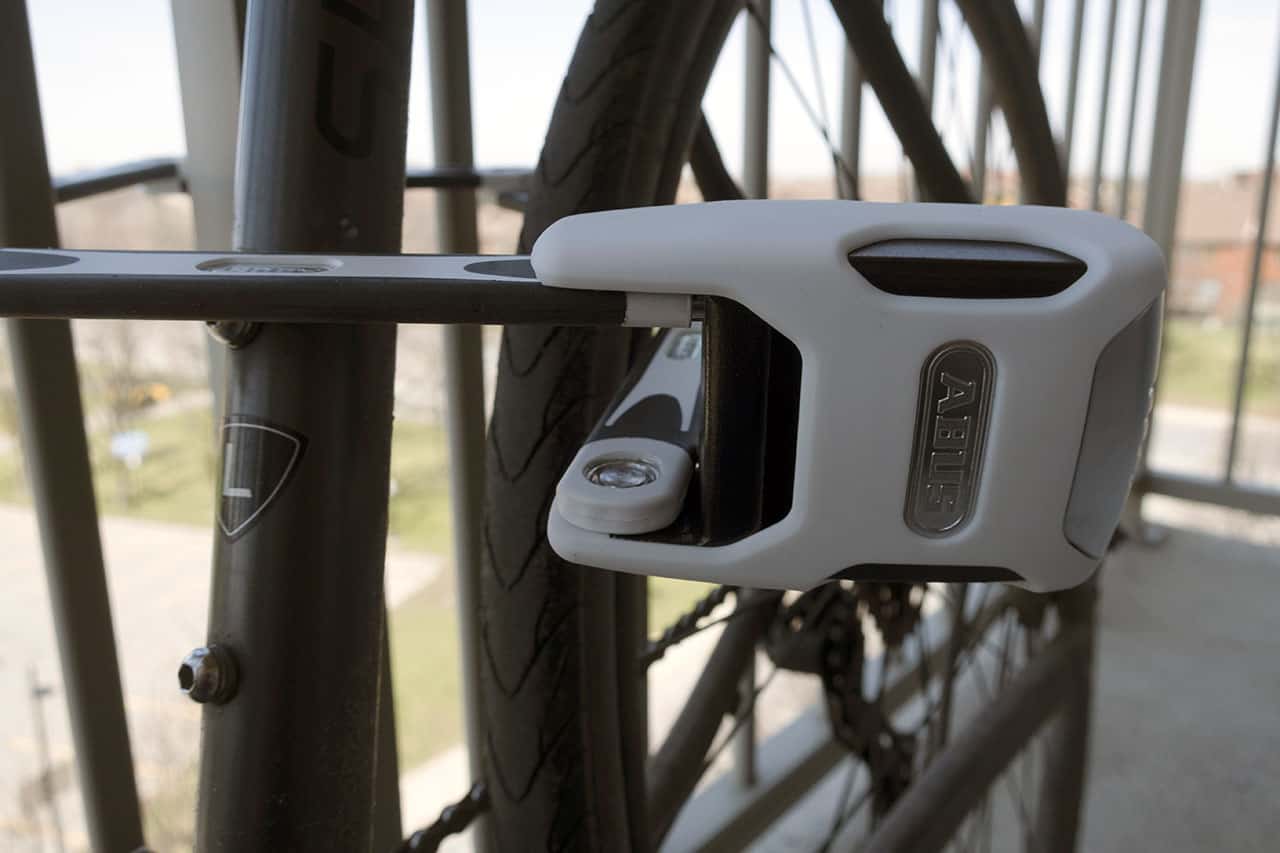 Abus rates the Bordus 6000 as a 10 out of 15 in terms of bike lock security. This means that it's not quite as secure as the aforementioned huge, heavy chain or a heavy-duty U-lock, but because the kinds of bike thefts that have happened where I park it tend to be opportunistic thefts and not determined thieves, I'm feeling totally at ease using this lock – not just at the gym, but everywhere I cycle around this awesome city.