Ah, playgrounds. As a 90s kid, I have fond memories of the boulder-sized jungle gyms and 20-foot tall slides that dominated parks when I was a child. Playgrounds today just don't stack up. With their plastic structures and rubber flooring, modern playgrounds are boring at best and dangerously dull at worst.
Whatever happened to the rickety death traps many of us grew up with? You remember the ones – towering monkey bar pyramids, metal merry-go-rounds that flung you off if you didn't hang on for dear life, seesaws and teeter-totters that catapulted kids skyward. And who could forget the zip lines, balance beams, and rope climbing walls that challenged our strength and coordination? Those playgrounds built character and courage! Kids nowadays will never experience the adrenaline rush of a near-vertical slide or the joy of crashing into the ground from the monkey bars.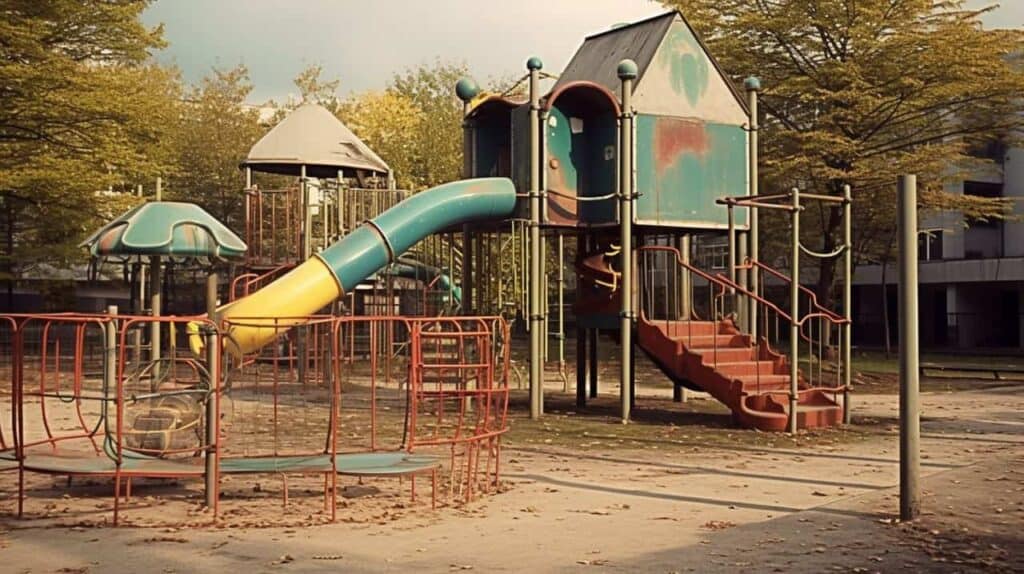 Beyond public parks, kids of the 80s and 90s were also treated to epic playgrounds at McDonald's restaurants. The old McDonald's playplaces were multi-level structures with tunnels, slides, ball pits, and more. Spending time in those elaborate play areas was often the highlight of a trip to Mickey D's. Sadly, today's McDonald's has done away with the classic indoor playgrounds, replacing them with smaller sets that just aren't the same.
Sure, some "experts" claim that deathtrap playgrounds resulted in too many injuries and lawsuits. But where's the evidence? I turned out fine, and so did my friends! A few scrapes and broken bones never killed anyone. Modern playgrounds are obsessed with rubberizing the world into blandness. We've become so overprotective as a society that we'd rather kids be bored than experience real adventure and acceptable levels of danger.
I say bring back the towering slides of death! Let's fasten some seesaws and merry-go-rounds back into the parks. Kids yearn for excitement – they want thrills that push their boundaries. As parents and community members, we should campaign for more classic playground equipment and designs. Sign the petitions, call your city councilperson, and donate to organizations advocating for old-school playgrounds. With enough public pressure, we can bring back the playgrounds of the past and give today's screen-addicted youth a taste of real-world exhilaration again!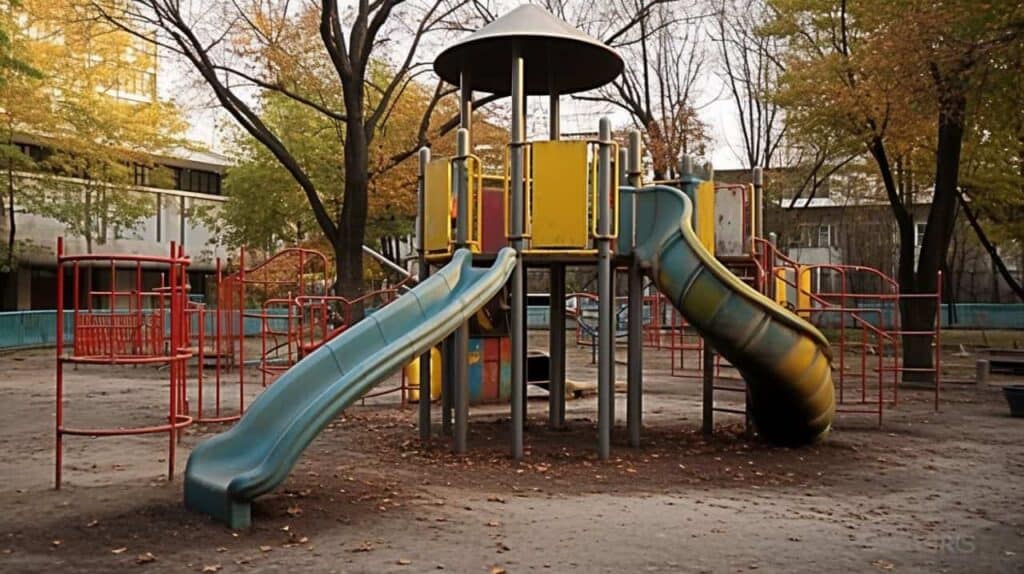 Beyond the equipment itself, the layout and terrain of playgrounds have also changed dramatically in recent decades. Older playgrounds sprawled over acres of land, with equipment spread out to encourage exploration. There were hills and ditches to traverse and natural materials like sand, dirt, logs, and boulders to interact with. Newer playgrounds are smaller, flatter, and rely heavily on uniform rubber flooring. Bring back the sprawling playgrounds of old and let kids engage with the varied textures and challenges that nature provides!
Safety guidelines have also eliminated many great vintage playground components out of an overabundance of caution. For example, merry-go-rounds, seesaws, monkey bars, and tall slides have mostly disappeared. But are replacements like plastic climbing walls and short slides really safer, or do they just reduce liability and lawsuits? Kids are less likely to get injured from greater heights and speeds if they start encountering those elements regularly from a young age. We shouldn't sacrifice thrills for the illusion of safety.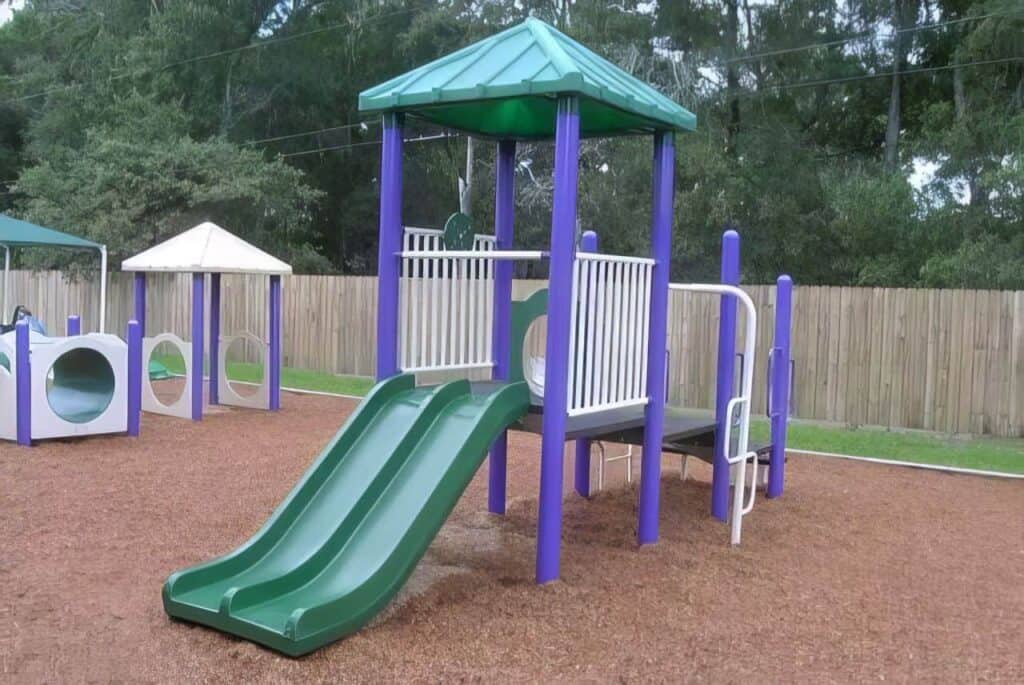 Additionally, the so-called "experts" who design modern playgrounds seem to misunderstand what children want. Kids don't need pre-fabricated plastic forts – they'd rather build dens and forts themselves with sticks, branches, and other loose parts. Children prefer to create their own fun rather than be limited by structured play equipment. Unregimented outdoor play encourages imagination and socialization. Architects of old understood this and created playgrounds that were thrilling while also providing flexibility.
In summary, today's playgrounds are failing kids by being too prescriptive, boring, safe, and standardized. As parents and community members, we should advocate for the return of vintage playground design: sand, dirt, and natural terrain, equipment that provides heights and speeds, and open spaces that allow for freeform play. If properly inspected for hazards, these playgrounds inspire adventure while building self-confidence. It's time to bring back the magic of childhood play before society rubberized all the joy out of it. Who's ready to take a stand with me?