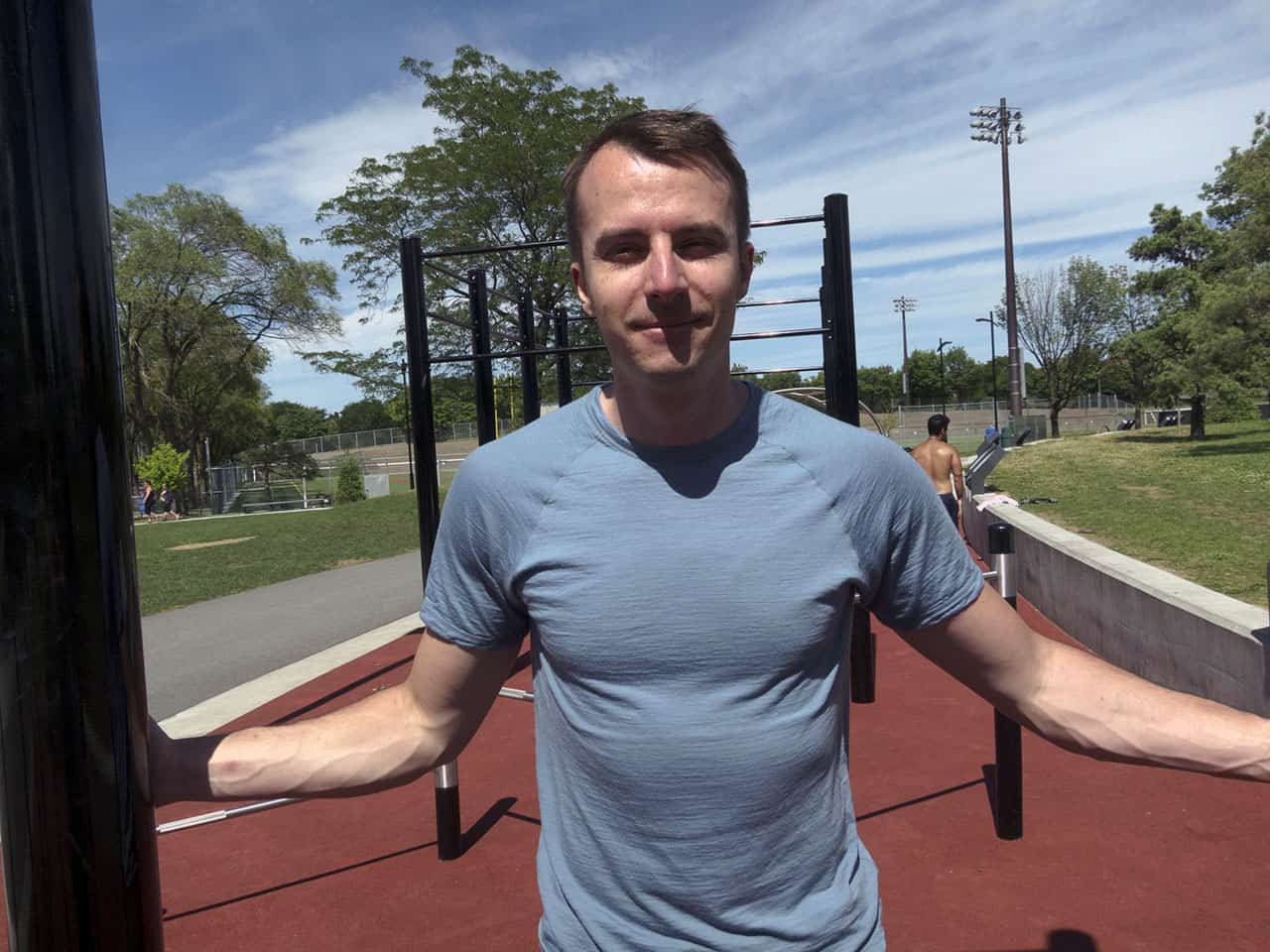 One of the great things about my job is that I have the perfect excuse to constantly test out the latest and greatest, from gadgets to vacation hot-spots to clothing and gear. I love finding the best version of a thing, even if it's "just" a t-shirt. If you're like me, you wear t-shirts a lot, and finding one with the right cut and right fabrics can be a chore.
A while back, I picked up a pair of underwear made of a material called Tencel, and fell in love with the fabric. That may sound like a strange thing to say, until you've touched it yourself. I'm telling you, it's pretty fantastic. Around the same time, I also became obsessed with Raglan sleeves, for the simple reason that they seem to offer a much greater range of motion, which is important because I spend a great deal of time rock climbing, and they also look great, which is important because aesthetics matter a great deal to me.
So I thought to myself, does anyone make a t-shirt made of Tencel that also has Raglan sleeves?
It turns out that the answer is "kind of", and that this is probably a good thing. Mack Weldon, maker of excellent underwear (a topic I'll cover in greater depth in another article), also makes a line of Merino/Tencel blend t-shirts. They're not 100% Tencel, but after having worn one extensively for the past month, I can safely say it doesn't matter… it's a fantastic shirt all the same.
I'm not going to reinvent the wheel and parrot the details already found on the Mack Weldon website. Instead, I'll say that if you're looking for the "best" t-shirt, this is where your quest should begin and end. I've tried pretty much every t-shirt on the market featuring technical fabrics, natural fabrics, whatever fabrics, and this Merino/Tencel blend crew neck from Mack Weldon is my favorite by a large margin.
If you're looking for a well cut, well constructed tee that offers a fantastic range of motion and a largely stink-free experience (because of the Merino), then you're in for a treat. If hand-feel is important to you, then all the better, since whatever Merino they're using feels fantastic. If you've been put off by the stratchniess of some merino garments in the past, that's not something you have to worry about here; the fabric feels excellent.
At $68 USD, the Mack Weldon Merino Crew Neck is an absolute steal, and I'll be keeping a close eye on this company in the months to come.