Boutique Camping's exciting new Luna bell tent has a highly distinctive dome shape that maximizes internal space and creates a sense of dramatic grandeur, making it perfect for glampers and ideal to use as a family tent.
A great deal of thought has gone into the development of the new Luna tent, with a design reflects how glamping has evolved over recent years. Besides wanting a tent that's spacious and eye catching, glampers also want the convenience of a tent that can be set up quickly. Unlike tents in a similar style which can take a long time to set up due to having to erect the walls and ceiling separately, setting up the Luna bell tent takes just a few minutes thanks to the innovative design which includes a heavy-duty zipped in ground sheet, allowing the tent to be pitched as-one.
The Luna bell tent is erected by sliding the aluminum framework of curved poles into the inside of the tent and just like a more traditional bell tent, the Luna includes a sturdy center pole. Once in place, the dome shape of the Luna tent is very stable able to withstand strong winds.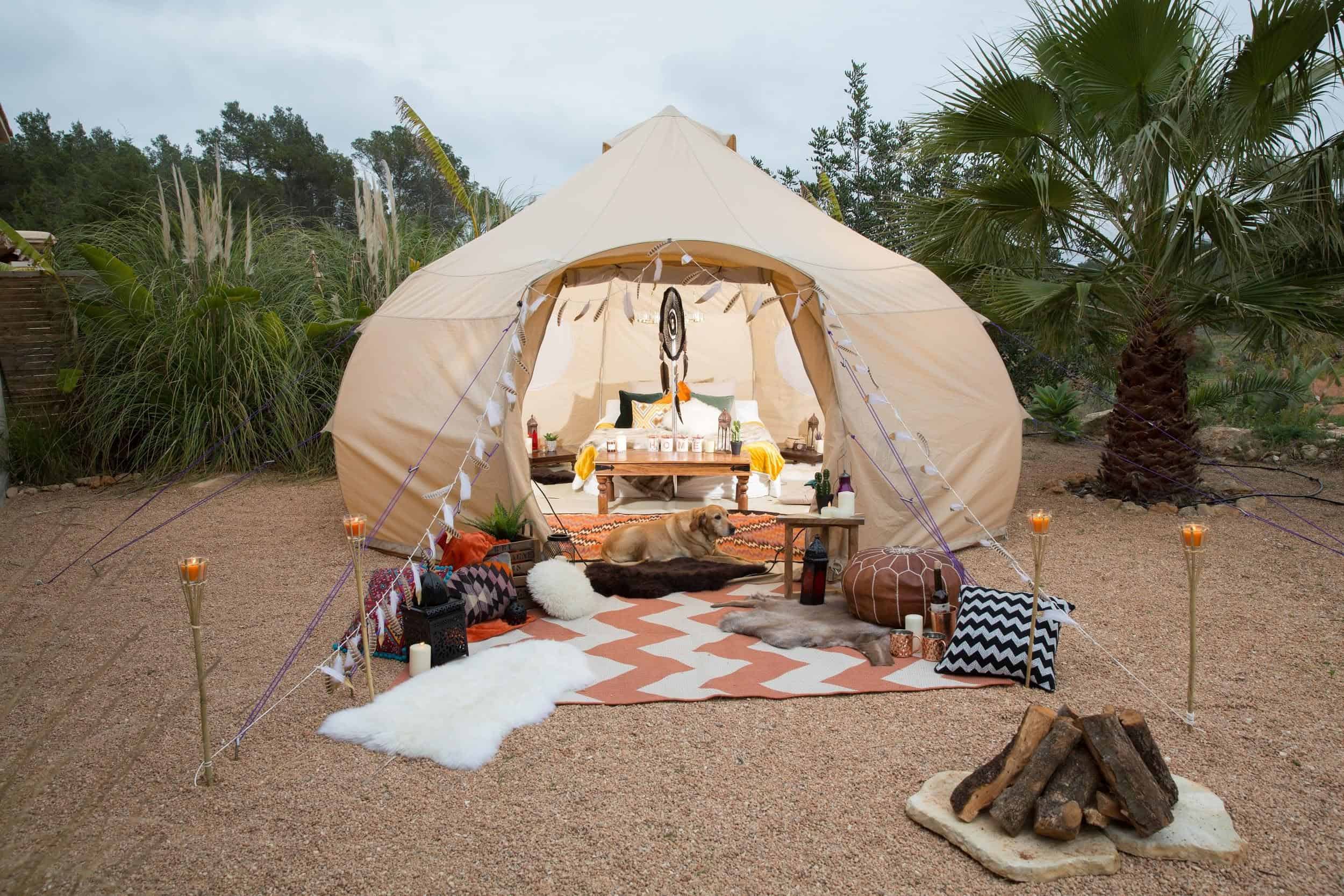 At the highest point, the Luna tent reaches 3m high, and with 2m high walls the internal space of the tent is maximized, meaning there's ample space for both people and furniture. The high walls make the interior of the Luna bell tent incredibly spacious. Factor in the impressive head space, and both the 4m and 5m versions benefit from more usable space than similarly sized traditional bell tents.
Made from high quality Polycotton the fabric is both strong and lightweight, and it's specially treated to be mold, mildew and rot resistant, and of course, it's water resistant too.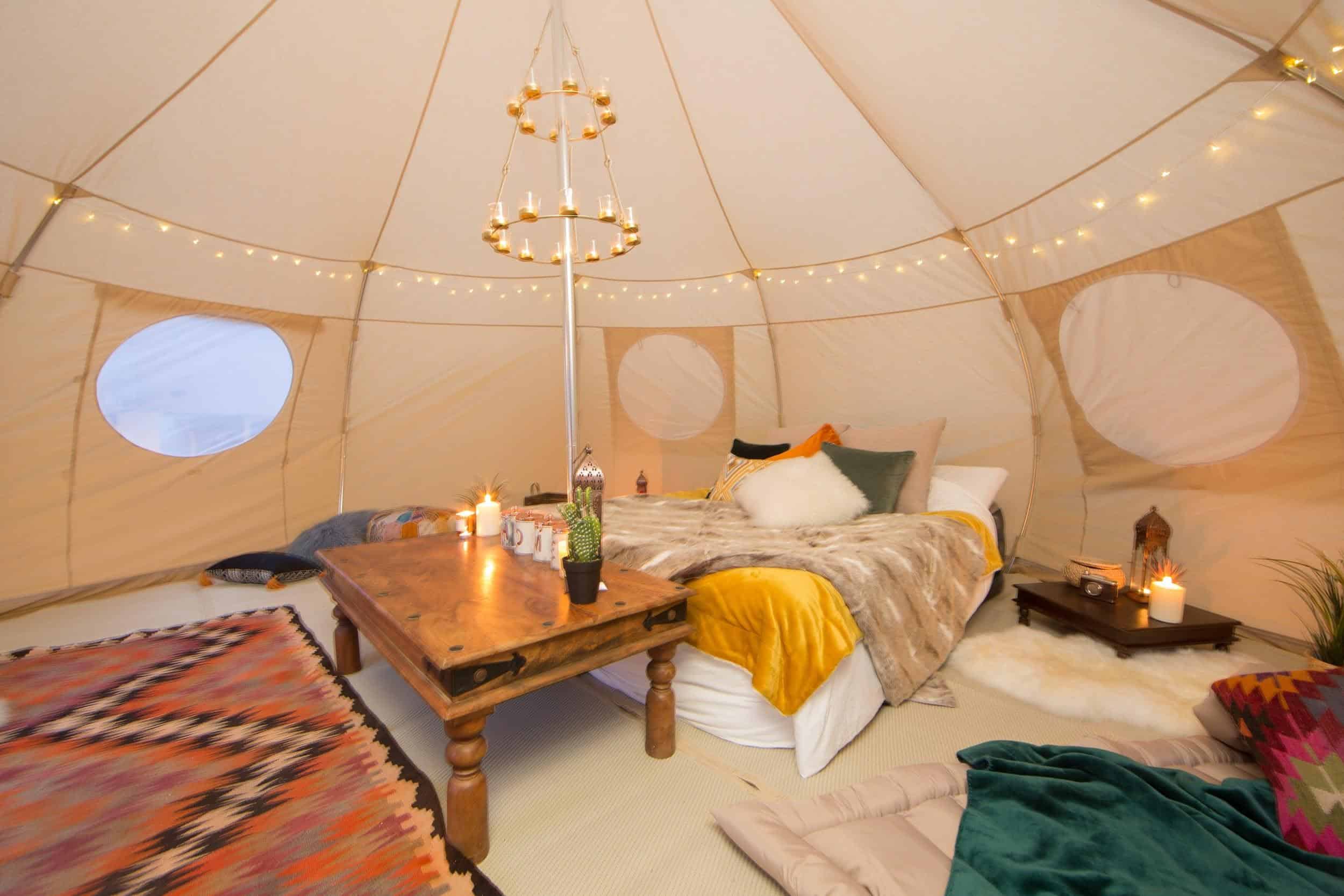 The generous 2m high doorway means there's no need to bend when entering the tent, and the addition of 3 large round windows means it's easier than ever to feel even more connected to the great outdoors. Both the windows and door are protected by mesh, helping to keep bugs out whilst allowing for greater airflow, ideal for camping on hot summer's days.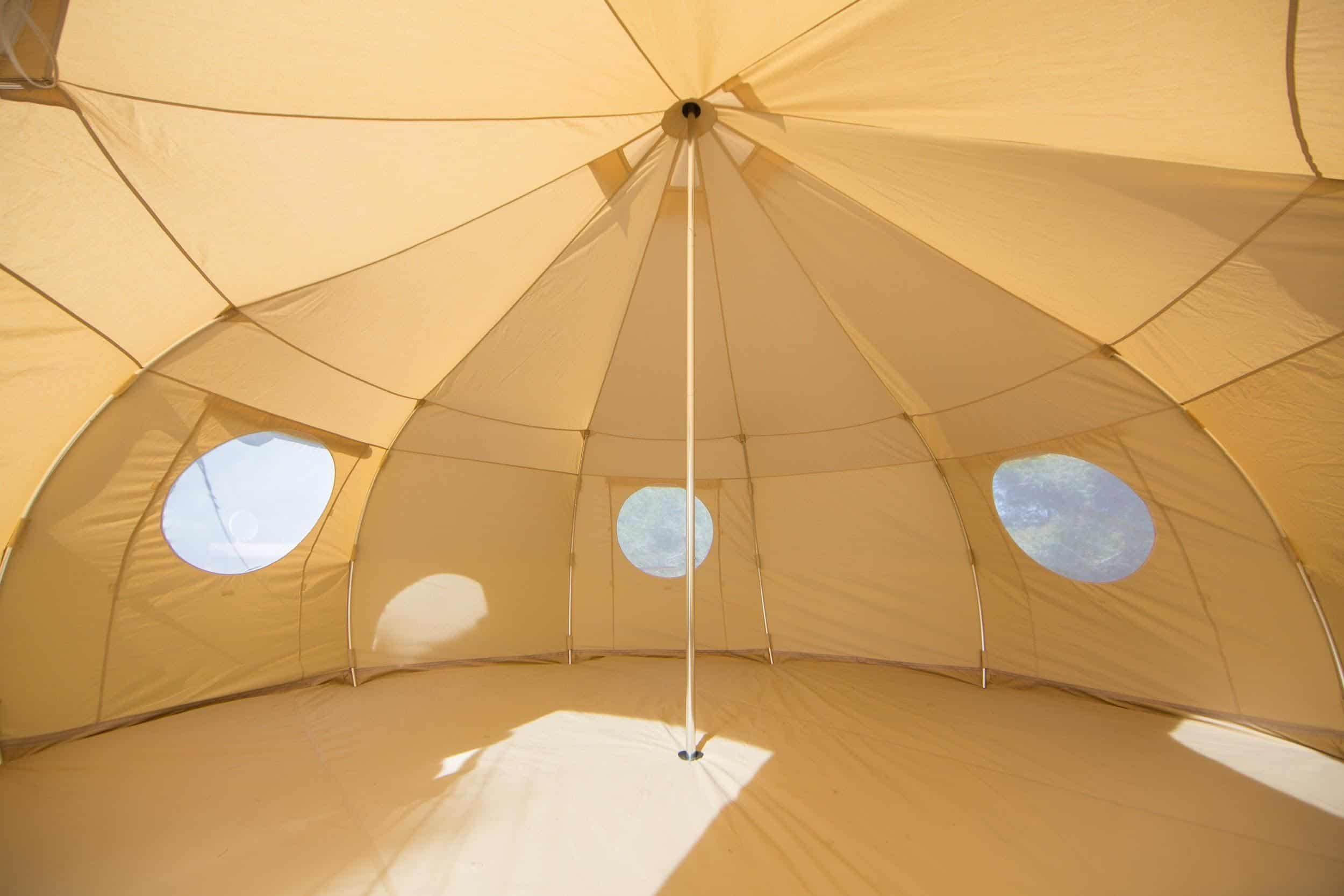 The Boutique Camping Luna bell tent comes complete with a mallet, high quality tent pegs, new no-slip guy rope sliders, reflective guy ropes and a sturdy carry bag with a waterproof base.