McLaren has been making sports/super cars (not including the famed F1) for a decade now. They make some very fast and technologically advanced roadgoing cars (too bad we can't say the same for their F1 efforts) that compete with the likes of more established players like Ferrari, Lamborghini, and Porsche.
As good as their cars are, their designs never spoke to me, they didn't get my blood rushing like Ferraris and Lamborghinis. A lot of people like their designs, they're just not for me.
McLaren recently revealed their latest creation, the McLaren Speedtail, which is the fastest McLaren road car ever. It's faster than the McLaren F1, with a top speed of 250 mph (403 km/h) and is a technical marvel with some very complicated technologies at work. Like the F1, the Speedtail is a three seater with the driver seat right in the middle and a passenger on each side, just a little behind the driver.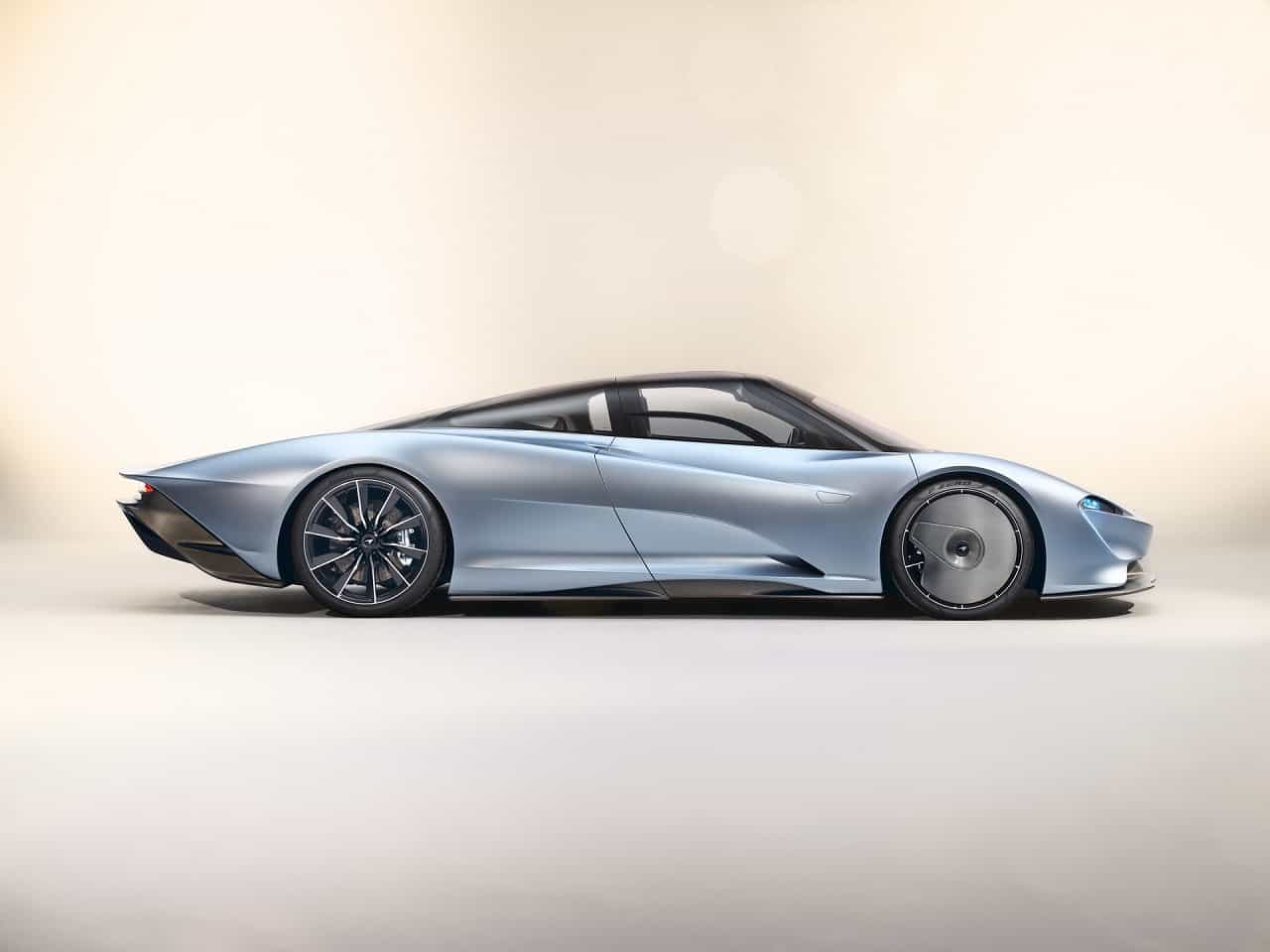 However, when it comes to design, I don't like it at all (my personal opinion). A part of me loves it, another part of me hates it, another part of me loves me for hating it and another part of me hates me for loving it… quote that!
The design of the car reminds me of something you'd see at a car show in the 1960's showcasing what the future of cars will look like. This design could've also been used in a cheesy Sci-Fi movie in the 1950's or 1960's.
Looks aside, which are function over form, this is an incredible car. We don't have too much information on the engine/battery powering this car, yes it's a hybrid. But we do know the combined output is 1,036 HP. 0 – 60 mph times are for your average sports car, McLaren told us the Speedtail does the 0 – 186 mph (300 km/h) in 12.8 seconds, that' mighty fast.