A couple of weeks ago, I wrote about the Solar Powered Scooter that's perfect for doing errands around town and has a range of 20 miles. Today, we'll have a quick look at another scooter that's affordable and can help you save lots of cash over the long haul. The M3 E-Scooter by EcoReco is an electric scooter and is capable of taking you up to 23 miles on a single charge. Unlike the previous scooter we wrote about, this M3 E-Scooter is very light weighing in at only 34 pounds.
The scooter can be charged via a standard power outlet at your home or anywhere a plug is available. What I really like about the scooter is that you can actually fold it and carry it around with you. You don't have to worry about taking up room on trains, buses, or even coffee shops where you can stick it under your table.
EcoReco M3 E-Scooter In Action
The 23-mile range is dependent on the riding style, weather, and of course the weight of the rider. The M3 E-Scooter uses a eco-friendly Lithium Iron Phosphate battery and can be charged fully at 4.5 hours or 85% at 2.5 hours. Using only $1 of electricity will give you a total range of 500 miles which sounds pretty good to me. Now it would be amazing if that 500 mile range came from a single charge. Oh well, we can dream.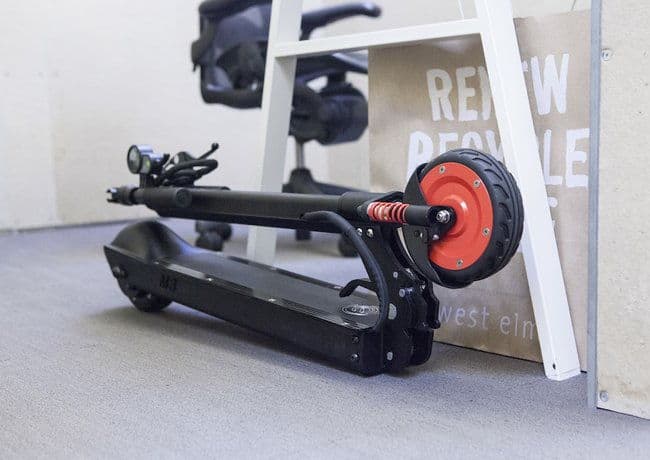 The scooter can be folded down into a very compact size in a quick five seconds and the total loading capacity is at 250 pounds. The scooter has a low center of gravity so it will always feel stable when riding and a very easy to use throttle and two-stage braking system. The M3 E-Scooter is powered by a high-efficient hub motor and you can configure the top speed to either 7.5mph or 12.5mph.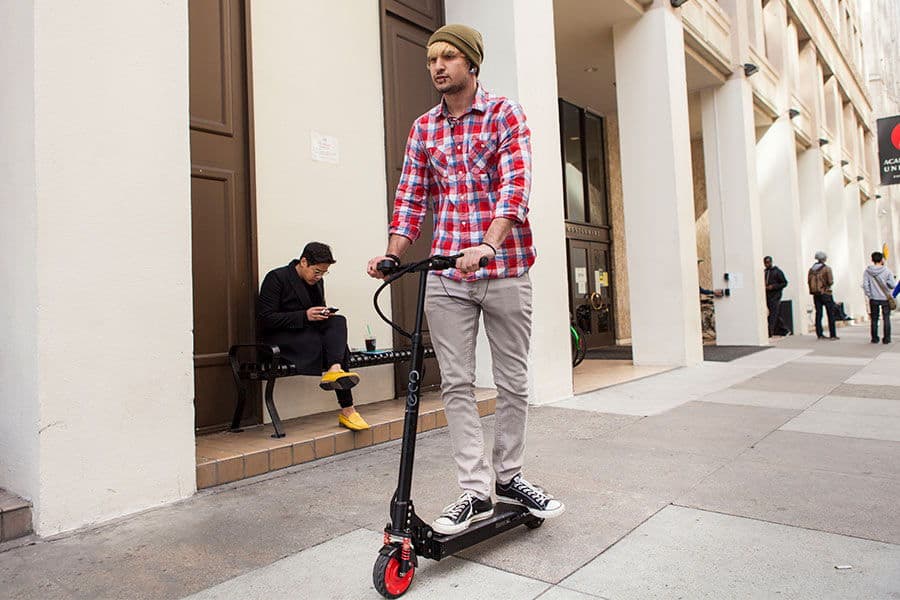 The multi-mode LED display will show you the speed, odometer, battery status, trip distance, and total charge cycles. There is also an anti-jerking feature on the throttle which allows you to get going only when intended. The two-staged braking system first cuts off the throttle function, then applies brakes to the rear wheel for a smooth stop.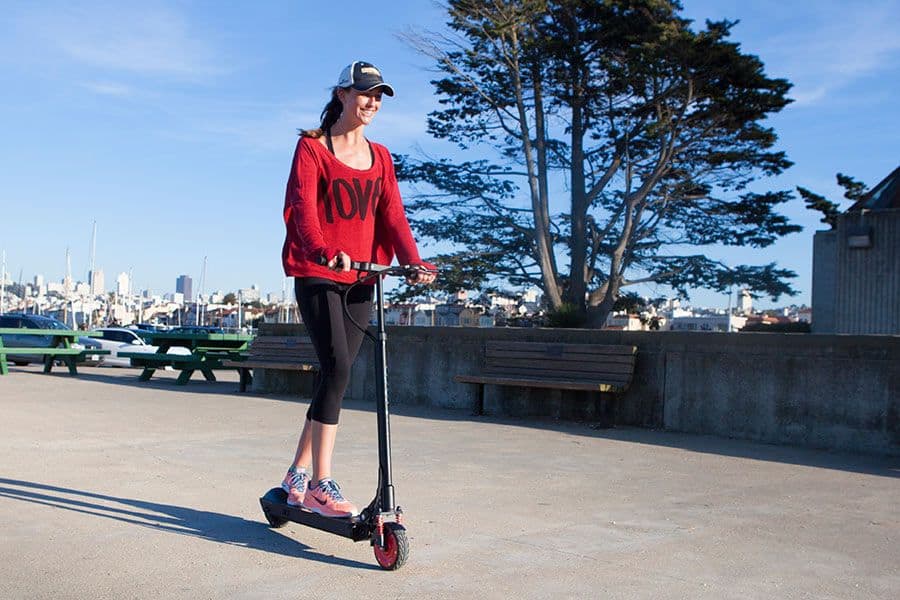 The frame of the scooter is made out of high-quality aluminum and stainless steel and its purpose is to provide a mode of transportation for adults and responsible teens. The battery on the device has a long charge life cycle which is greater than 2000 times. At the present moment, the M3 E-Scooter comes with solid rubber tires which are reliable and will never go flat. Other types of tires will be introduced in the near future.
If you like what you see, the M3 E-Scooter by EcoReco can be yours for $999. For more details, check out the EcoReco website.