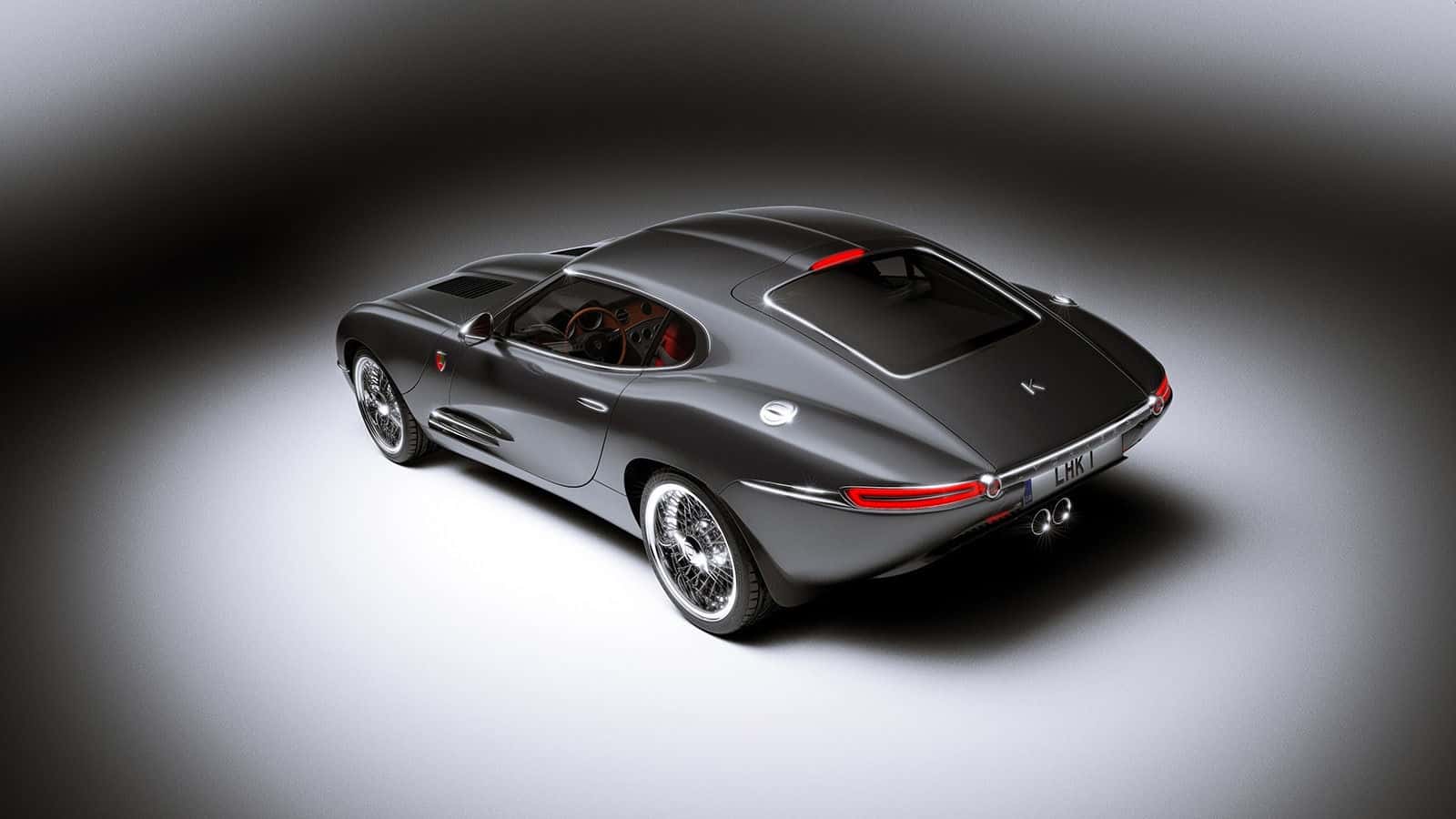 The Jaguar E-Type sports car from the 1960's is considered by many to be one of the most beautiful cars ever produced.  These cars are hard to find, in good shape, and of course, they're prone to problems associated with old cars.  If you're like me, you want a classic looking car but with modern car reliability, performance, and amenities.  That's where the Lyonheart K comes in, a modern interpretation of the classic Jaguar E-Type sports car.
The Lyonheart K sports car takes the classic lines of the E-Type and gives the design a modern twist.  When you see the car, you'll know it's based on the, or takes inspiration from, the E-Type.  The car comes in a coupe and convertible formats and the company plans on producing 250 cars, but more may be produced if there is demand.
Lyonheart K Specs
The Lyonheart K sports car is powered by a Cosworth 5.0 liter V8 engine, producing 567 horsepower and 516 pound-feet (700 Nm) of torque.  The car sprints to 60 mph in 3.7 seconds (0 – 100 km/h in 3.9 seconds) and has an electronically limited top speed of 186 mph (300 km/h).  The car should handle like a modern sports car, it features an adjustable suspension and the chassis and body panels are made out of aluminum.
Modern amenities are plentiful on the Lyonheart K; the car comes with bi-xenon headlights, LED taillights, keyless entry, power windows, heated mirrors, power cloth-top, and much more.
The Lyonheart K is impressively equipped and has performance figures to back its classic looks; however, it does have a big negative, its price.  The Lyonheart K coupe has a starting price of €360,000 (about $465,000 US) and the convertible starts at €375,000 (about $484,000 US).  Via:  Lyonheart