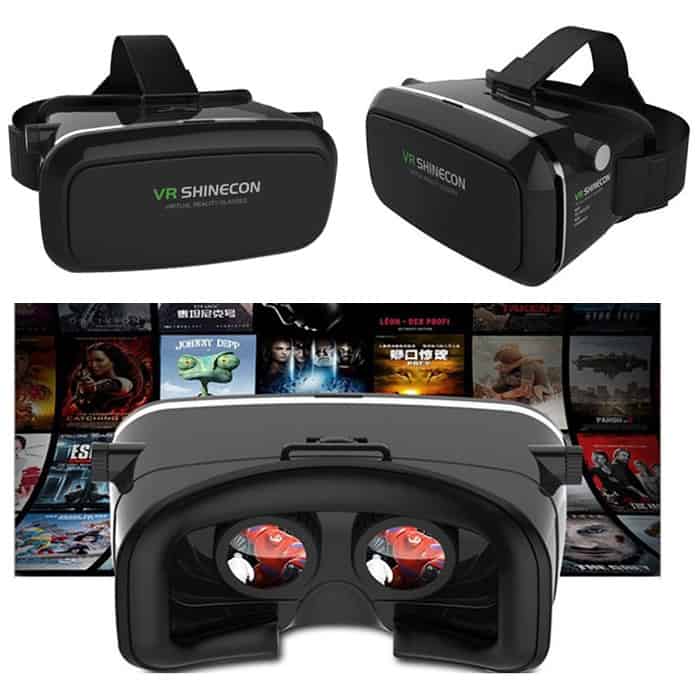 With the trend set this last year for ever increasing specs, and ever decreasing prices of Chinese phone marques – not to mention the launch of Apple's much hyped iPhone 8 – 2017 is shaping up to be an exciting year for phone enthusiasts. And what is a phone without its accessories? In this article I'm going to run through some of the most exciting phone-gadgets to come out recently and are sure to be 2017's must-haves.
VR Headset for Android – Phone specs have gotten better and better of late, until finally this last year, inspired by the Oculus Rift and other mass market VR products somebody finally had the idea that you could turn nearly any device into a make-shift headset. The effect is… not quite the same as an Oculus device or the PS4 VR experience, but for the low price that it's marketed at, it's definitely worth a go if you have a compatible phone! If you're looking for free games, you should check out google's new VR Website, or scope out some demos on the Play store. Plenty of Apple alternatives can be found on the App store also! It's worth trying out considering how inexpensive it's become

Portable Charging Dock – These have been around a while, but like nearly every other kind of mobile accessories, this last year has seen giant leaps forward for the technology – meaning that they're not just curiosities any-more! You can find them at pretty decent price points online, or in many phone shops – if you're willing to spend around $50, you can make sure that you never run out of battery again when you're on the go! How cool is that?
Wide-Angle and Macro-Lenses – Yet another improvement on existing technology, the Olloclip provides you with quick and easy, adjustable lenses for your iPhone or Android devices. You simply clip it on and *hey-presto* you get a massively improved zoom/wide-angle effect, immediately. It's so easy to do, and relatively inexpensive when you consider the results you can get out of it. Olloclip isn't the only brand out there that does this, but they've turned it into an art – see for yourself at their company-website!
Light Diffuser – This one isn't the most high-tech one on the list, but it is one of the neatest. The Easybulb diffuser can turn any phone's torch-light into a kind of a lamp, so that it spreads a really even light about the room. You can use this to read your book by, or if your camping instead of packing an additional camping light. Again, while re-inventing the wheel it ain't, it certainly is a handy addition to any phone owner's arsenal.
You might have heard of some of them already, but this is the year they're due to break-out!
This is just a taste of the some of the exciting new products you can expect to see selling like wildfire during 2017.